A Look at CWD Through the Lens of our Fellows
Diabetes in the doctor's office is one thing, but almost all daily diabetes care takes place "in the wild," where patients are self-managing and clinicians aren't around. Attending Friends for Life as a clinician who cares for people with diabetes is a way to see diabetes care in the context of "real life," which is why we've developed our CWD Fellows Program.
George Huntley, CWD board member and person living with T1D, feels that Friends for Life offers a window into the diabetes experience like no other event can. "The Fellows program is important to me because it represents an opportunity to educate, grow, and hopefully inspire the next generation of care givers for people living with T1D. We are in a unique position to provide hands-on experience alongside the best and brightest in the country in diabetes care."
At Friends for Life Orlando 2019, we marked our third year hosting CWD Fellows, and their experiences were powerfully positive. We reconnected with several of our Fellows after FFL had ended to hear what they had learned.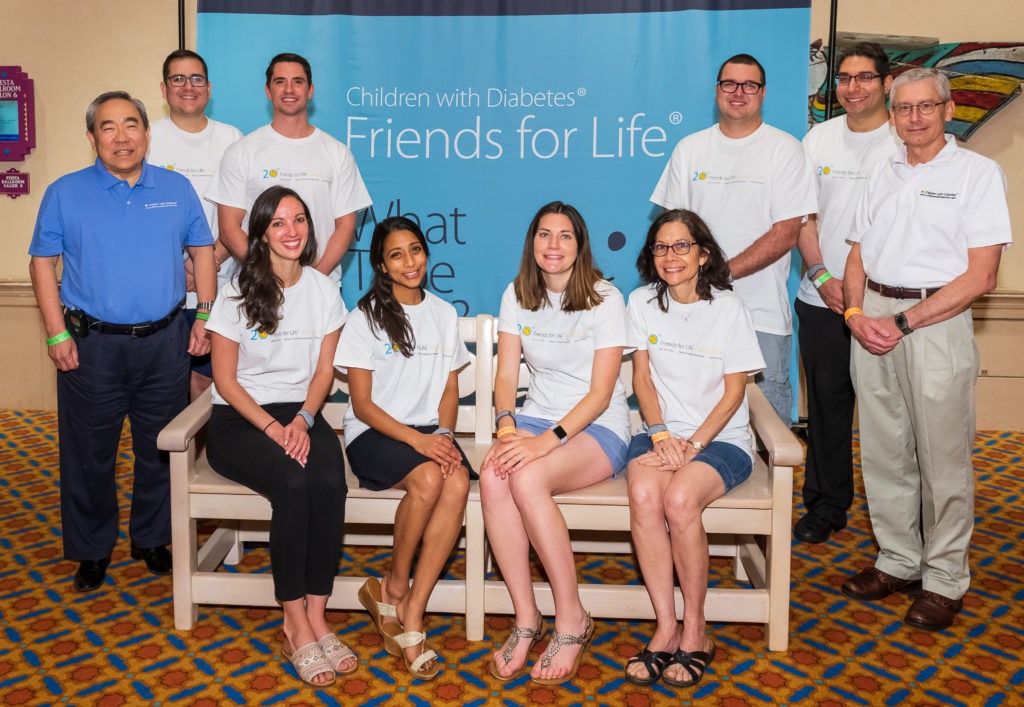 Shana Mencher, MD: "Friends for Life was an unforgettable conference that truly immersed me in the experience of someone living with type 1 diabetes. I was so inspired by all the kids and their families- hearing their stories and seeing them accomplish amazing things. My colleague had raved about the conference and so I had high expectations, but all of those were exceeded! I thought the presentations were varied from new exciting research to basic topics in nutrition and exercise. I thought it was very beneficial to hear what parents wanted to learn about and their questions and concerns. I also found the Expo and poster session very educational. I felt honored to be able to interact with so many of the board members, Fellows, and CDEs at our various meals and learned so much."
Danielle Guiffre, MD: "The way that CWD is able to integrate the provider and family/patient experience is unmatched as far I have witnessed. I felt fulfilled on multiple levels by attending the conference, as it was a great educational opportunity for me and a chance to interact on a more personal level with family members exposed to patients with type 1 diabetes. I also really enjoyed the ability to network with other providers across the country."
Matthew Naliborski, RD, CSOWM, LDN, CDE: "Attending the conference was an invaluable experience – personally, professionally, and socially. Having the opportunity to converse, observe, and at times simply hang out with the conference group is something I feel all individuals connected to the diabetes community would benefit from! Attending the conference changed my outlook and approach to many aspects of diabetes care. One concept included the use of language in diabetes care and education. Secondly was the emphasis on fostering a collaborative and trusting relationship between health care provider and individuals with diabetes. I strongly suggest that any individual in the diabetes community attend the conference. As a Certified Diabetes Educator, I feel the interaction between disciplines and various individuals of the diabetes community was remarkably valuable as we carry back what we've learned to our respective day to day activities."
Suzanne Sheres, MMSc, RDN, LDN, CDE: "The opportunity to participate as a CDE fellow at the FFL CWD conference, was an eye-opening experience interacting with families and their children or parents with diabetes in no-judgement zones. Offering informative sessions presented by an array of speakers including parents with children with diabetes, adults with diabetes, medical professionals in research, endocrinology or technology experts. As well as sharing insight with other fellows, learning about each other's experiences as a healthcare provider caring for families with diabetes. The ability to speak with families, without boundaries, hearing families share their experience from the time their family member or child was diagnosed with type 1 diabetes through adulthood was emotional and educational."
Paul Hiers, MD: "My time at Friends for Life was amazing. As someone with type 1 diabetes, it felt like home and was very welcoming. It reminded me of my first time at diabetes camp, my first experience surrounded by other people with type 1 diabetes. When your around other people with type 1 diabetes you feel a little more comfortable and can easily relate, and your guard is down a bit, which is nice and I don't always feel in 'everyday life.' I actually needed to borrow a ketone stick and asked around and received help quickly and with understanding. The help is provided without question and we have all been in that situation before, needing a juice because we are low, a BG strip because you're out, or in my case a ketostix. I hope the other fellows without diabetes had the same feelings as me and felt the same impact as this experience had for me."
Rayhan Lal, MD and also a PWD, returned to mentor this year's group of CWD Fellows after attending as a Fellow himself previously. "I first attended FFL in 2018 and was most excited to meet my brothers and sisters with type 1 from around the country. While I did residency training at LA County Hospital, I have spent the last 4 years in adult and pediatric fellowship at Stanford. Hearing about difficulties with access and support is humbling and reminded me how far we still need to go to ensure everyone receives care, medications and technology. FFL is so important because it reduces barriers, providing the latest insights in diabetes care to those it directly impacts."
"The CWD Fellows Program at Friends for Life Orlando gives health care professionals who are beginning their careers an opportunity to see what type 1 diabetes is really like by spending a week with Friends for Life families," Jeff Hitchcock, founder and President of Children with Diabetes, said. "By exposing our Fellows to every aspect of life with type 1, from morning highs and lows to exercise-induced hypos to the emotional impact of a blood glucose reading that doesn't match expectations, we hope to help them bring greater understanding and compassion to the families who they will serve in their careers. Our deepest thanks to our sponsors for their inspired support for this transformational program."
Published: October 22, 2019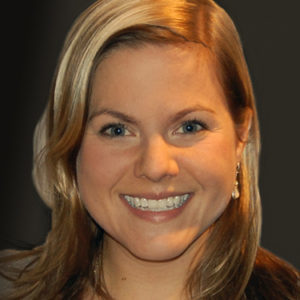 Kerri Sparling has been living with type 1 diabetes since 1986, diagnosed at the age of seven. She manages her diabetes and lives her life by the mantra "Diabetes doesn't define me, but it helps explain me." Kerri is an internationally recognized diabetes advocate. She is the creator and author of Six Until Me, which from May 2005 to May 2019 was one of the most widely-read diabetes patient blogs, reaching a global audience of patients, caregivers, and industry. In addition to her writing, Kerri is a highly-rated speaker and has presented the patient perspective to audiences around the world. She works to raise awareness for diabetes, patient advocacy, and the influence of social media on health outcomes. Her first book, Balancing Diabetes (Spry Publishing), looks at type 1 diabetes in the context of "real life." Kerri and her husband live in Rhode Island, USA, with their two children. You can follow her writing and the release of her next projects at KerriSparling.com.