Back to School with Diabetes in the Time of COVID-19
Going back to school in the time of COVID-19, while managing diabetes, is a concern for so many families this fall.  That's why we've connected with Crystal Woodward, Director of the American Diabetes Association (ADA)'s Safe at School initiative, and Anastasia Albanese-O'Neill, nurse diabetes educator from UFL, ADA's Safe at School Working Group co-chair, and the parent of a child with diabetes for a discussion about this topic. This Q&A was driven by a discussion on August 23rd as part of our Screenside Chats with CWD series, where our team discussed the rights of children with diabetes returning to school during the COVID-19 era. You can watch the full video here.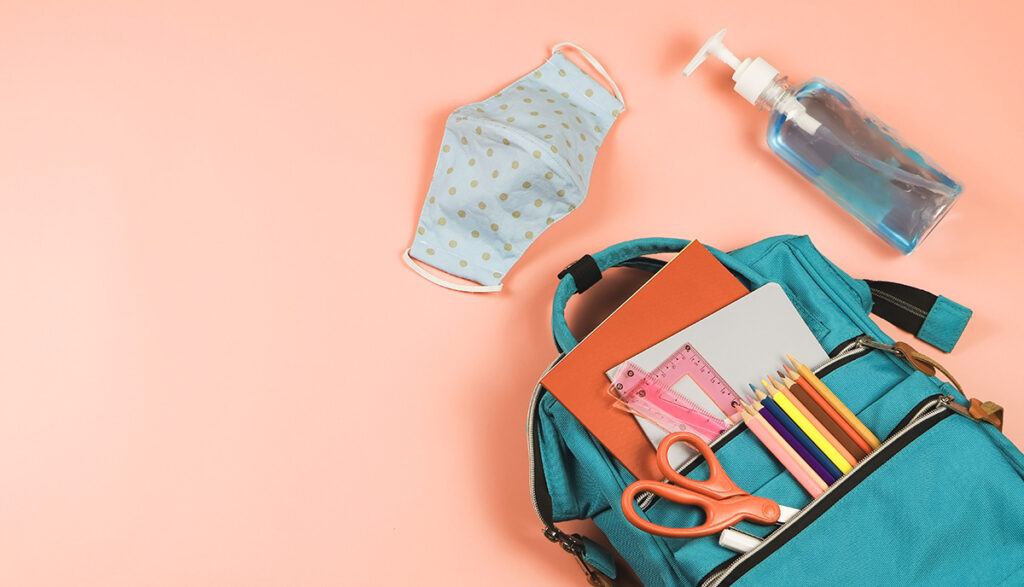 What is the first step in preparing for my child's return to school this year?
It's important for parents to get their diabetes medical management plan (DMMP) in order, which is essentially the prescription for diabetes management in the school setting. The parent should connect with the school nurse (via in-person meeting or video conference), and this applies to kids who are attending school virtually or in-person. Families should also update their 504 plan, which is a legal document that sets out the responsibilities of all the stakeholders in terms of diabetes.
For kids who are participating in virtual schooling, students should have equal access and participation without any penalty for school sponsored activities. The school is also obligated to provide needed care in accordance with the child's DMMP. So when parents are negotiating their 504 plan, be sure to address extracurricular activities.
When school starts back, what precautions might schools take to protect students from COVID-19 when doing routine diabetes care?
Schools need to prepare in advance and have a practice run of what that plan will look like – including discussions around how to handle kids who are feeling sick or showing symptoms of an infectious illness versus kids who are visiting the school nurse for maintenance care, like asthma inhalers and ADHD medication. Schools need to work on infection control, like cleaning frequently touched surfaces, providing PPE for staff, maintain physical distancing in the classroom and on the school bus, wearing masks, etc.  And for kids with diabetes, addressing needs like making sure they can address diabetes needs in the classroom cohort versus needing to visit the nurse's office. Technology, like remote monitoring of blood glucose using continuous glucose monitoring, can help reduce a child's exposure as well. Talk to your local school board about your concerns and get answers before school starts, if possible.
Who do I contact to write a 504 plan?
Parents should contact the 504 coordinators at their school, which may be the principal, a guidance counselor, a teacher, or someone else entirely. Be sure to put everything in writing, ensuring that all requests are confirmed.
Where can parents obtain more information about legal protections for children with diabetes and putting a 504 plan in place?
Some recommended resources are Safe at School COVID-19 Resources and Information and the CDC guidelines on Schools and Childcare Programs.
Do the rights and legal protections for a child with diabetes change during a global pandemic?
No – students with diabetes have the same legal protections during a global pandemic.
Does the ADA and the Safe at School program have additional recommended provisions to be added to 504 plans for children with diabetes who are going back to school in-person and for virtual learners?
For in-person learning, schools should be required to notify the parent in the event of a COVID-19 or any other infectious disease diagnosis in a student or school staff member. Under HIPAA, the disclosure of the identity should not be disclosed, but the diagnosis should.
Does my child need a 504 plan if everything is going well at school and she is receiving diabetes care in accordance with her DMMP?
Yes, a 504 is needed.  The ideal time to write a 504 plan is when everything is going well, either at the beginning of the school year or when a newly-diagnosed child returns to school. Being proactive, versus reactive, is the best time to put a plan in writing.
For people with diabetes who are using insulin pumps as their primary method of delivering insulin, is it recommended to have a prescription for insulin pens in the event that a manual injection is needed to address elevated blood sugars due to illness?
Yes – a backup method for insulin delivery in case of pump malfunction or elevated blood sugars that are not responding to pump doses is important. Having this backup plan outlined in the DMMP is recommended. It is also important to monitor ketones anytime that blood sugars are elevated.
Can schools exclude students with diabetes from extracurricular activities because they are at higher risk for severe illness from COVID-19?
Schools cannot discriminate or exclude on the basis of a disability, and diabetes is considered a disability. Kids with diabetes should also be able to participate in extra-curricular activities. Not only can the child participate, but care must also be provided for these children. Adherence to all CDC guidance regarding social distancing, facial coverings, etc. should also be included in the 504 plan.
What else can parents do to make sure their child with diabetes is well-prepared to return to school during this global pandemic?
Exercise precautions in accordance with CDC guidance, and be a role model for children in terms of adherence to those guidelines. Additionally, parents should remain tuned in to the latest in developments on this novel coronavirus, as information is updated frequently.
Does having type 1 diabetes or type 2 diabetes increase a student's risk of exposure or infection?
Exposure means "exposure to the virus," and that really depends on where you are and the rate of community spread. Type 1 diabetes is an autoimmune condition in which the immune system destroys the insulin-producing cells in the pancreas, but does not make a person immunocompromised. The CDC lists type 2 diabetes as a higher risk category in terms of outcomes from COVID-19, with type 1 diabetes at a slightly lower risk category.
Does COVID-19 trigger diabetes or cause autoimmunity?
The data is inconclusive. The triggers for type 1 diabetes are very complex. More research and data are required to make an assertion.
If a child with diabetes is infected by COVID-19, does this increase his or her risk for DKA?
Anytime there is a viral illness – especially with COVID-19, which can cause increased inflammatory response – there is an increased chance of hyperglycemia (high blood sugar) and diabetic ketoacidosis (DKA).  They key things are to closely monitor your child's symptoms (fever, shortness of breath, diarrhea, stomach pain) and to know your child's sick day management plan.  Have the contact information for your clinic, should you need to call, and don't be afraid to seek medical treatment if your child needs it.
If you have additional questions about going back to school and making sense of COVID-19 concerns and diabetes management, please ask our team of experts! Stay as well as possible, CWD friends.
Published: August 25, 2020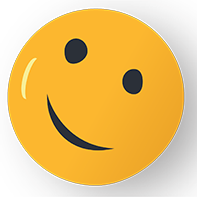 The CWD Editorial team is always hard at work to bring you the latest in diabetes research and news, as well as the info you need to live well with diabetes.
Do you have a story idea?  Email us as [email protected]!