Diabetes and Family: An Interview with Jeff and Brenda Hitchcock
When their daughter Marissa was diagnosed with type 1 diabetes two years old, Jeff and Brenda Hitchcock entered the world of diabetes in search of answers, community, and assurance that their child would be okay.
The Hitchcocks received excellent care immersed in hope after diagnosis, and in an effort to give back, they created a global resource where supportive community care would change the way families lived with diabetes. Today, we're talking with the Founder and President of Children with Diabetes, Jeff Hitchcock and his wife Brenda ,about their daughter's diagnosis, how diabetes has affected their family, and their desire to care for the diabetes community while we work towards a cure.
CWD Editorial Team: Do you have one specific memory about your daughter's diabetes diagnosis?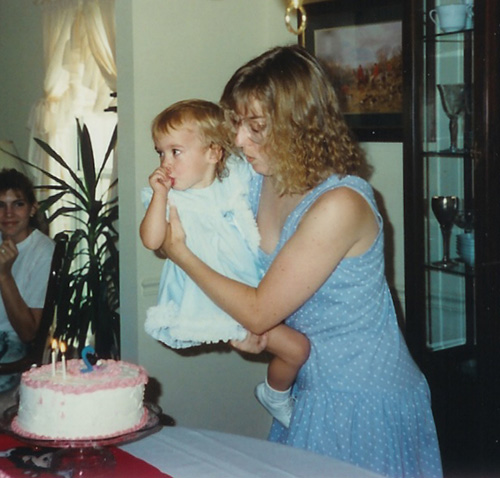 Brenda Hitchcock: There was a lot to learn about daily care, which was very different then. Poking Marissa's fingers was not a big deal, but remembering how to prepare diluted insulin and how to draw two different insulins into the same syringe (there was a very specific order and methodology) were stressful at first. There was no option of giving insulin after meals; it was dose an hour before meals. So, we would find ourselves providing a bowl of cereal as dinner if insufficient carbs were being consumed. As she had just turned two, Marissa ate quite a bit of different foods, but did not always want what was provided for dinner. One food she never wanted was pizza.
Jeff Hitchcock: Right before Marissa was diagnosed, I had to fly to California for a business trip. Upon landing there, I learned that she had been officially diagnosed, so I turned around and flew home. Marissa was already at the hospital with Brenda. I remember the diabetes care team being very matter-of-fact about things – no stress, no anxiety. Her pediatric endocrinologist basically said, "Don't worry, everything is going to be OK." That was very reassuring and set the tone for our new life with type 1 diabetes.
CWD Editorial Team: How did you explain diabetes to your child? How did you explain diabetes to her siblings?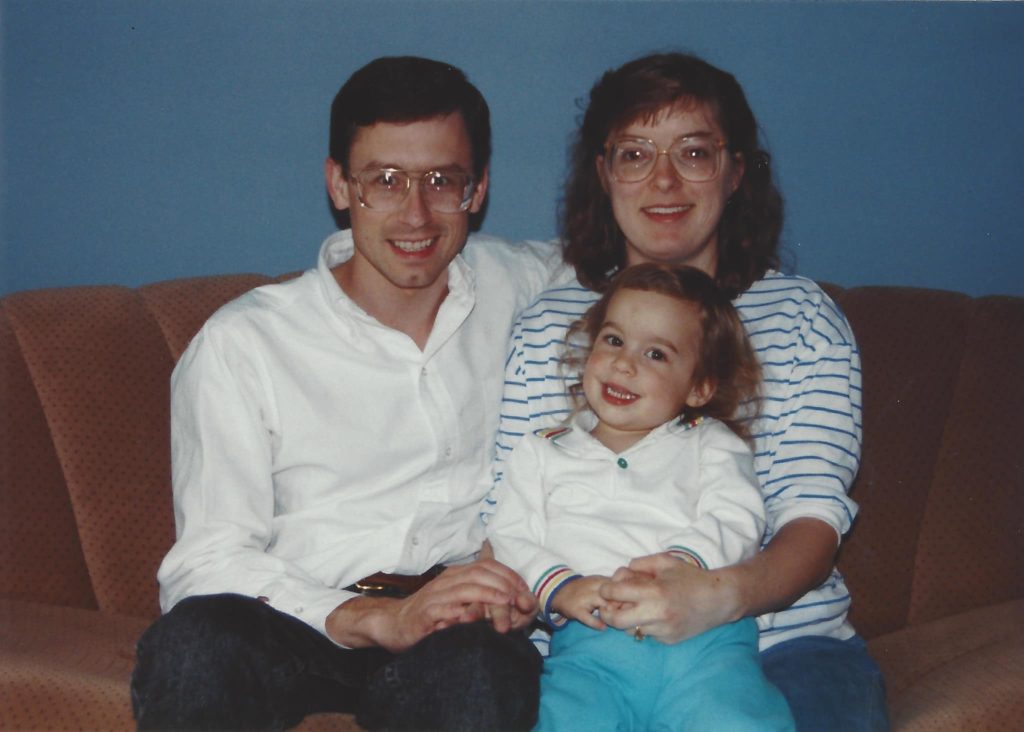 Brenda Hitchcock: How one teaches siblings varies by age of the child with diabetes, age of the siblings. For toddler-aged siblings: "Johnny has something called diabetes and needs to get his finger poked, shots. Sometimes he needs sugary foods, like juice or candy, too. It is not a treat." For older kids/teens: "Your brother has a disease called type 1 diabetes and needs to check his blood sugar often – by finger stick or wearing something called a CGM. He needs to take shots of insulin/wear an insulin pump and may need to drink juice or eat certain candy when his blood sugar drops." For younger kids, get the book, My Sister Has Diabetes and How That Makes Me Feel by Grace Rooney.
Jeff Hitchcock: I don't recall specifically how we talked about diabetes during those early years. It was, after all, over 30 years ago. As for explaining diabetes to our other children, they were born into a family living with type 1 diabetes, so they grew up with it. As Brenda noted, one issue was ensuring that Marissa's low treatments weren't eaten by the other kids, which resulted in a bit of an issue once we started using juice boxes instead of glucose tablets. The other kids wanted to have juice, but we stressed that the small juice boxes were low treatments, not "juice" per se, and that we were happy to buy juice in larger sizes (thus less expensive) if they really wanted juice. Years later, our daughter Kathryn – then an adult – mentioned that she always felt left out because she couldn't have a juice box. My response: two cases of juice boxes for Christmas that year. But this was a clear reminder of the importance of paying attention to all of your kids and being mindful of the impact that type 1 diabetes has on them, too.
CWD Editorial Team: How has diabetes affected your family in ways that people can see?
Jeff Hitchcock: Since June of 1995, the public "diabetes face" of our family has been Children with Diabetes. I was laid off from my job one morning and launched the CWD website in the afternoon, with the goal of sharing our family's experiences of caring for a child with type 1 diabetes on the very new World Wide Web. I could not have imagined what would come next. In the past 25 years, I have had the very good fortune to be able to continue to share what it means to live well with type 1 with families from around the world, to learn from the smartest and kindest clinicians and researchers and people with diabetes, to work with some of the most passionate educators and advocates, and to meet thousands of the nicest people in the world, to travel to amazing places to learn about and talk about living with type 1 diabetes – all because of CWD.
CWD Editorial Team: How has diabetes affected your family in ways that people wouldn't necessarily see or notice?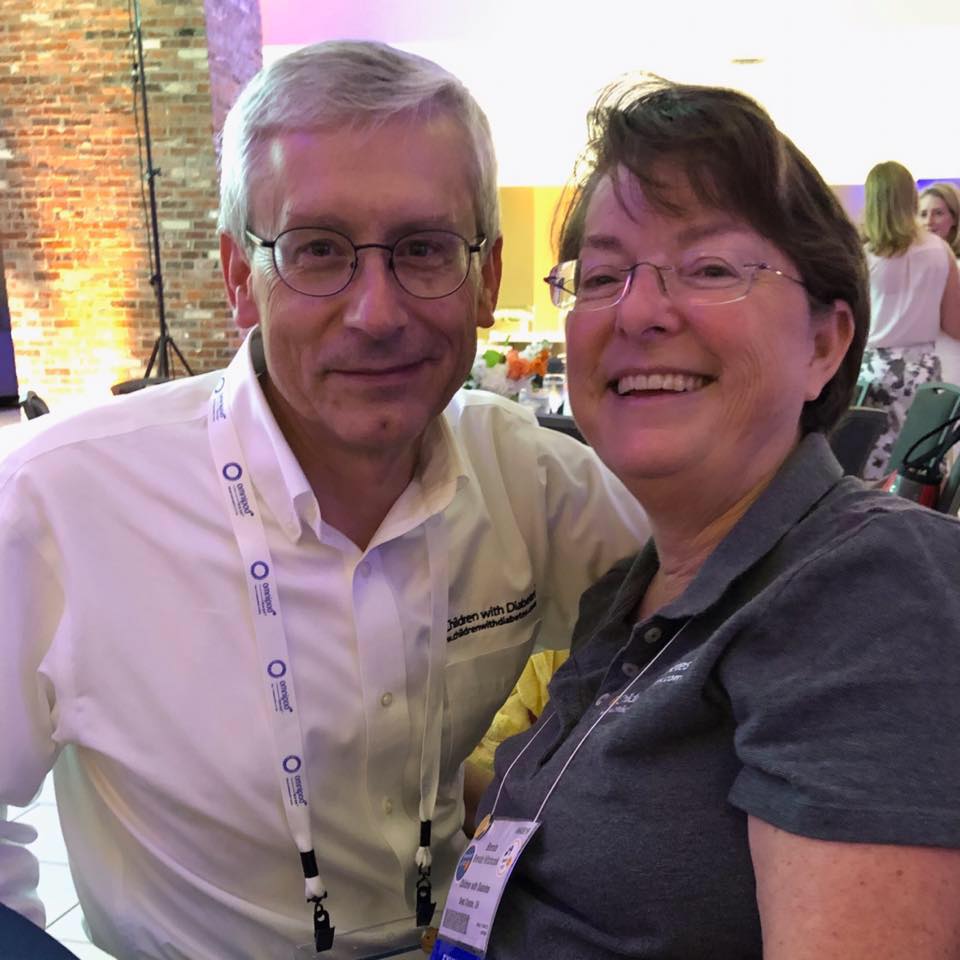 Brenda Hitchcock: I suspect people think Marissa has perfect control because we have CWD and a lot of experience. We do not know much about her diabetes unless she tells us. We rarely ask, "How's your BG?" – something parents always ask teens. Once she got to college, it became her diabetes totally, though I, mom, would offer to check her overnight blood sugars (before CGM) because in my view, she was going to have diabetes a very long time and would be checking and losing sleep for years. I wanted to give her a break. So, I assume she has highs and lows, hormonal swings, mental health issues, especially burnout, etc. These are things others, including extended family members, do not realize.
Jeff Hitchcock: I haven't really thought about this, because our life with diabetes is so public with CWD and our Friends for Life conferences. We essentially live and breathe type 1 in everything we do, even as a family, and that includes our daughter Kathryn and son Tim, who volunteer in the youth programming at our conferences. Like many in the type 1 community, we all understand the importance of making a difference. We're very proud of Kathryn and Tim (and their partners Chris and Michelle), who don't have type 1, for their commitment to families living with type 1.
CWD Editorial Team: What advice would you have for newly diagnosed families?
Brenda Hitchcock: I suggest books such as Understanding Diabetes and Type 1 Diabetes in Children, Adolescents and Young Adults and websites, such as ChildrenWithDiabetes.com, the American Diabetes Association site, and JDRF. These resources can help families get additional information or guidance about what their doctors have told them. Always consider calling their diabetes team if they have a question; no question is "stupid." Do NOT rely on what people on social media are advising. While some give very good advice, it is often based on experience, not what medical experts/science says. That said, if someone suggests something on social media, they need to do their own research, outside of social media.
Jeff Hitchcock: For newly diagnosed families, I would go back to the calming reassurance of Marissa's first pediatric endocrinologist: "Everything is going to be OK." The data from many studies shows that people with type 1 diabetes can live long, healthy lives. This is extremely encouraging. The tools we use to care for type 1 today are dramatically better than when Marissa was diagnosed in 1989, and commercially available, fully automated insulin delivery is on the horizon. (Homemade closed loop has been here for years.) Couple this advanced technology with medicines that provide renal and cardiovascular protection and the future looks very bright indeed. This is not to say that living with type 1 diabetes isn't hard work. It is. But it is getting easier.
CWD Editorial Team: How about something for families who have been living with diabetes for a long time?
Brenda Hitchcock: I would recommend the same books, websites. I would suggest that they use social media/diabetes groups to learn about new diabetes technology that their provider may not know about.
Jeff Hitchcock: Very simply: find your tribe. Meet others living with type 1 diabetes, in real life, not just online. Come to Friends for Life Orlando. It's powerful, even life changing. An example: Many years ago, at one of our regional conferences, I remember a young woman who worked for an insulin pump company standing at her company's exhibit, crying. I walked up to her and asked if she was OK. She lifted her arm to show me her green bracelet, signifying that she had type 1 diabetes, and in a halting voice said, "For the first time in my life, I feel like one of the cool people."
CWD Editorial Team: Is there anything else you'd like to add?
Jeff Hitchcock: Countless people have told me that finding the Children with Diabetes website or coming to Friends for Life saved their family. For that, I am incredibly grateful, for all I ever wanted to do was to make a difference.
Published: November 11, 2019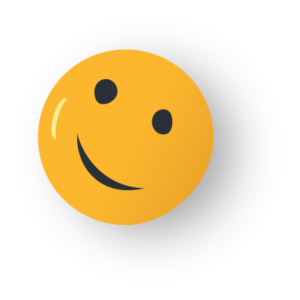 The CWD Editorial team is always hard at work to bring you the latest in diabetes research and news, as well as the info you need to live well with diabetes.
Do you have a story idea?  Email us as [email protected]!