Halloween Snack Ideas (That Aren't Candy)!
The standard Halloween treats are easy to find – check any local pharmacy, grocery store, or favorite online ordering site and you'll have bags and bags of candy options.  But while diabetes doesn't mean corralling your sweet tooth entirely, having some non-candy options for snacks at your Halloween party can be a welcomed change of pace for festivities.
Check out our round-up of Halloween-themed snack ideas that are just as festive as a fun-sized Snickers bar but pack less of a carb-loaded punch, and if you have ideas of your own that you'd like to share with the CWD community, weigh in on our Facebook page!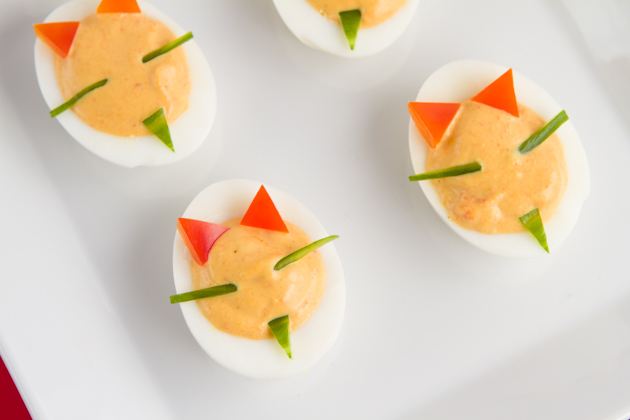 These adorable devilish kitten eggs are the purr-fect addition to your Halloween table.  What better time than meow to cook these up? You can find the full recipe here.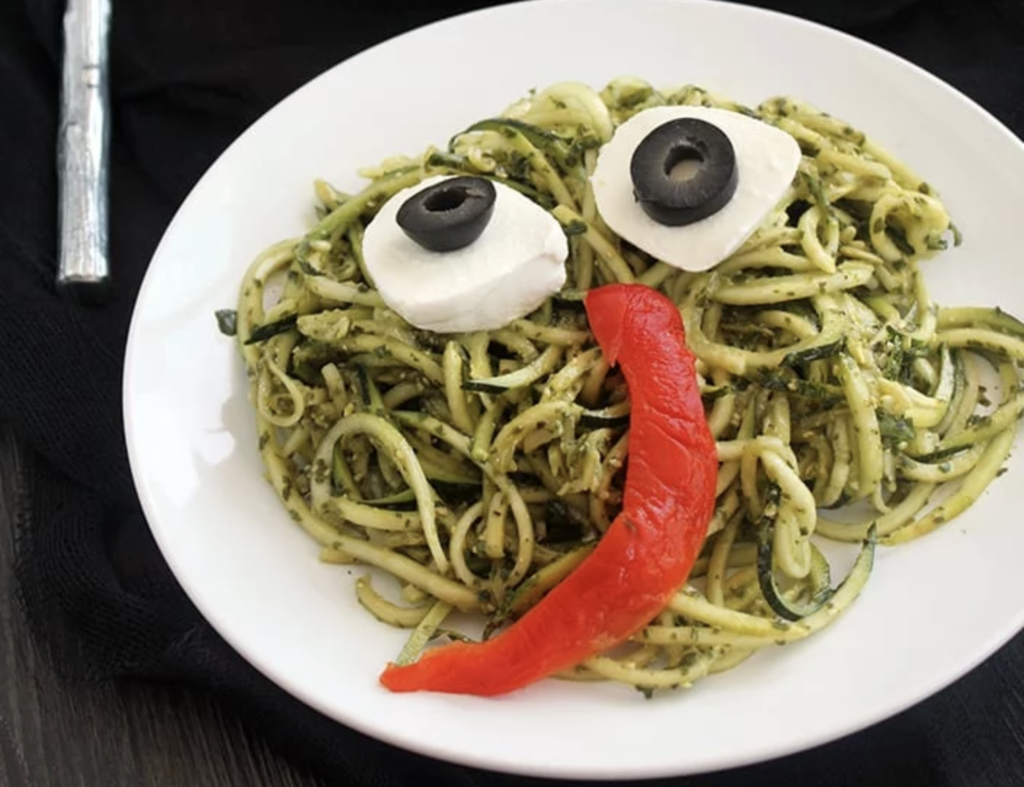 This clever plate of green monster zoodles made us laugh out loud, and all you need to create this dish at home is a spiralizer, zucchini, some cheese, olives, and a pepper slice.  You can find the full Green Monster Zucchini Noodles recipe here.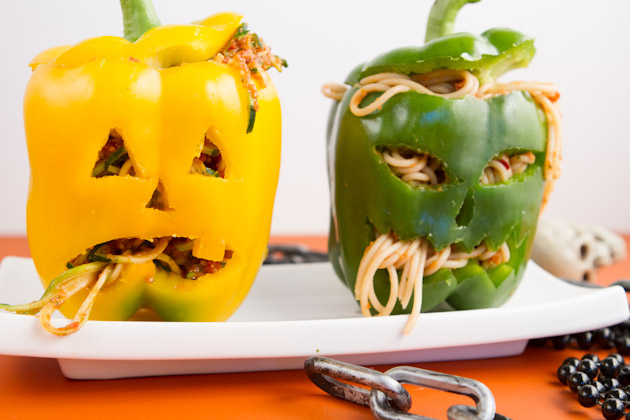 If making vegetables into creepy jack o'lanterns is what it takes to get kids (and adults) to consume more veggies, we're all for it. These hollowed out peppers are delicious when stuffed with pasta or zoodles of your choice, and their goofy grins make for some excellent giggles.  Find the full recipe here.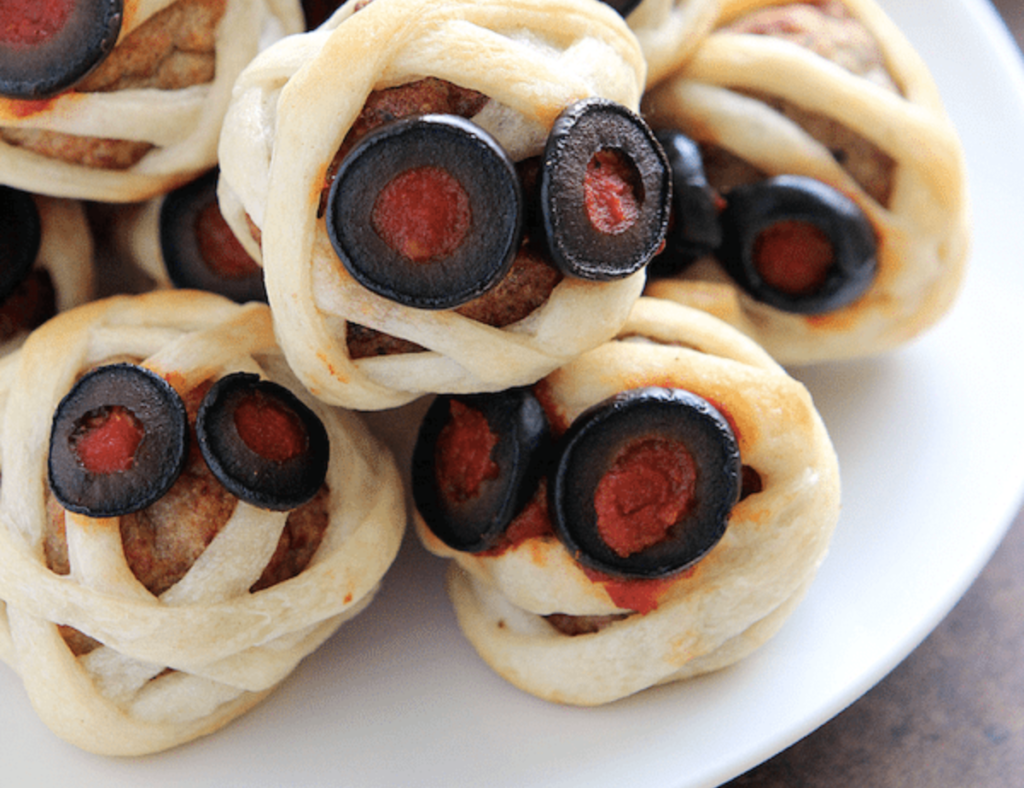 Looking to feed your mummy (or your daddy or your kids) something creepy and delicious? These meatball mummies are an excellent side dish for your Halloween party. The full recipe can be found here.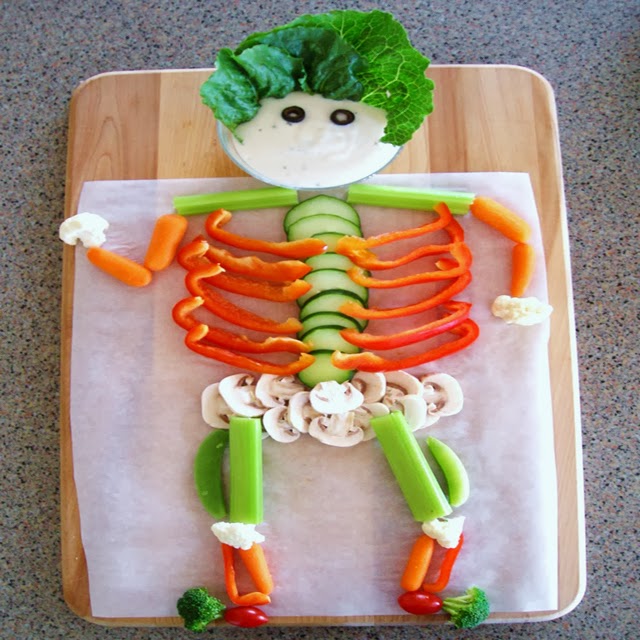 No spooky spread is complete without a skeleton, and this vegetable skeleton is nothing short of adorable (and also easy to bolus for).  You can construct your skeleton with the veggies of your choice!  The full recipe is here, or you can simply use the image as a visual guide.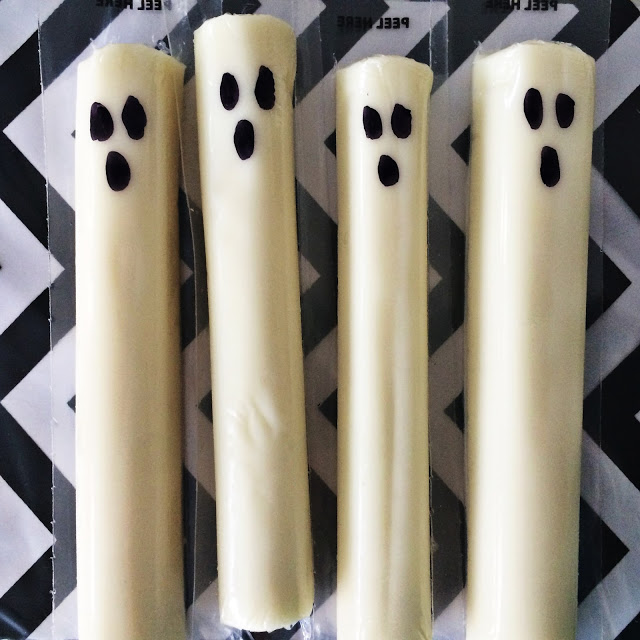 And lastly, what snack table would be complete without these easy (and cheesy) string cheese ghosts? Grab a sharpie marker, some pre-wrapped cheese sticks and get to your ghosting.  Find the "recipe" here.
Published: October 13, 2020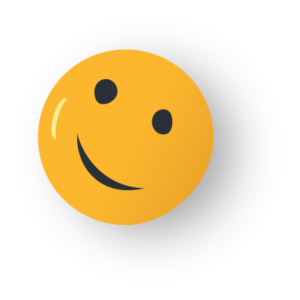 The CWD Editorial team is always hard at work to bring you the latest in diabetes research and news, as well as the info you need to live well with diabetes.  Do you have a story idea?  Email us as [email protected]!