Let's Get Ready to Bolus!
This summer we had the honor of meeting Blake Ferguson of the Miami Dolphins, who lives with T1D, and his brother Reid of the Buffalo Bills, at the Super Bowlus hosted by Tandem Diabetes Care. While Blake's game-day snacking probably looks much different than ours, he's still carb counting, bolusing, and keeping a close eye on his BGs.
So are you ready for some serious snacks during the games today? People with diabetes find that matching insulin to the grazing-all-day and higher-fat foods can leave us fumbling, so let's build a playbook for game-day grazing!
For foods that are higher in carbohydrates and especially with less fiber, fat, or protein, pre-bolusing is the key to matching your insulin to the food. It's recommended that you take your rapid-acting insulins, such as admelog, lispro or aspart, about 15-30 minutes before eating high carb meals.
For higher fat and protein foods, dosing insulin too early or all at once can cause erratic blood sugars. In other countries, including Canada, people with diabetes are taught to give additional insulin, taking into account fat and protein, during diabetes education.
One of our partner non-profits out of Canada, Connected in Motion, has a great write up about the topic. In their article, they reference  "Fat Protein Units," which suggest that for every 100 calories of fat and protein, you add 10 g of carbohydrates to the bolus. This strategy, with the dose delayed over a longer time period, can help prevent the lingering post meal high blood sugars.1  The more the fat or protein you eat, the longer you may need to extend the bolus.1
The easiest way to do extend the amount of time the insulin gets into your body is to use an extended/combo/dual wave feature on an insulin pump. However, you can also do a split-dose injection at the start of the meal and then 1-3 hours after the meal to achieve the same effect.
If you're looking for more advice on how to use the advanced bolus options, contact your health care team for precision advice. You can also do some simple trial-and-error, which seems to be much of what diabetes self-management boils down to. Just be sure to check your blood sugars or watch your continuous glucose monitors while you do so, and keep some carbohydrates on hand in case you have lows.
Happy bolus-ing!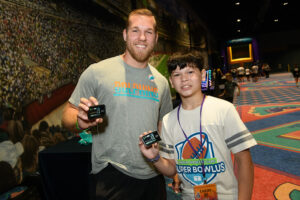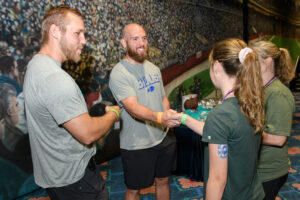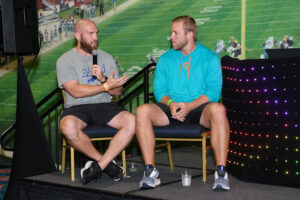 Published: February 5, 2021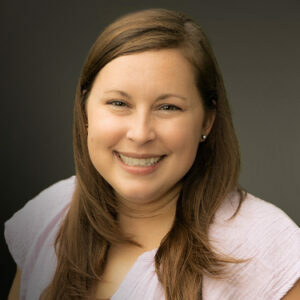 Marissa Town, BSN, RN, CDCES, has had type 1 diabetes for 31 years and grew up as an attendee of the Children with Diabetes Friends for Life conferences since the beginning in the year 2000. She recognized early on that helping other families living with diabetes was what she wanted to devote her life to, so she became a nurse and a diabetes educator. Marissa has worked in a diabetes clinic, as a pump trainer, and most recently is working as CWD's Clinical Director, as well as Clinical Research Manager at Stanford University on the artificial pancreas team as well as on other research studies. It has always been her goal to help the diabetes community to have a better quality of life overall while living with diabetes. Working with Children with Diabetes, diabetes camps, and in the diabetes field have allowed her to achieve this goal. Marissa also has two children, Connor and Everly, who also enjoy coming to Friends for Life to share their experiences growing up with a mom with type 1 diabetes. Her husband Adam is also a nurse and their family enjoys game nights, camping, hiking, and traveling.