Spare a Rose, Save a Child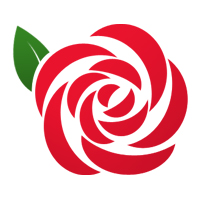 Roses.  They're often a symbol of love and romantic relationships, but they wilt within a week or two, and eventually end up discarded.
They aren't cheap, either.  Five dollars per rose, sixty dollars for a dozen. But the cost of those roses can provide life-sustaining insulin for a child with diabetes for an entire year.
Through the Spare a Rose, Save a Child campaign, which begins on February 1 and runs through the month, as a community we can raise awareness and donations for Life for a Child, a program which provides life-saving diabetes supplies, medication, and education that children in developing countries need to stay alive.
Spare a Rose is simple: buy one less rose this Valentine's Day and donate the value of that flower to children with diabetes. Your loved one at home still gets flowers and you both show some love to children around the world who need it.
One rose, one month of life. A dozen roses, a year of life for a child with diabetes.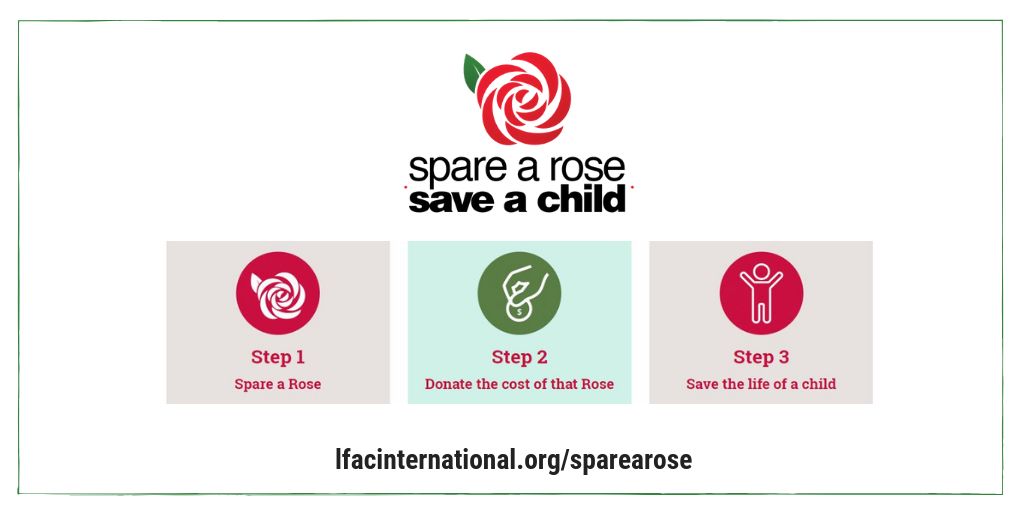 What's the Story Behind Spare a Rose? [from the Life for a Child website]
Initiated by a group of members from the Diabetes Online Community, the Spare a Rose campaign raises funds for Life for a Child. The first campaign took place in 2013 and every year since the community has come together to make a difference in the lives of children living with diabetes in under-resourced countries. Spare a Rose attracts many smaller donations which, together equal thousands of dollars, showing the impact even the smallest donation can have.
Who is Life for a Child?
In some under-resourced countries young people living with type 1 diabetes are unable to access life-saving insulin, blood glucose testing tools and diabetes education.
Life for a Child partners with diabetes centres in countries like Rwanda, Mexico and India to provide these critical supplies to young people who would otherwise have nowhere else to turn. The program currently supports over 21,000 young people in 42 countries.
Together, we can achieve our vision: no child should die of diabetes.
Published: January 20, 2020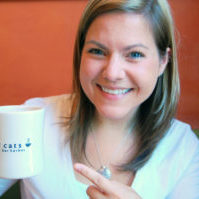 Kerri Sparling has been living with type 1 diabetes since 1986, diagnosed at the age of seven. She manages her diabetes and lives her life by the mantra "Diabetes doesn't define me, but it helps explain me." Kerri is an internationally recognized diabetes advocate. She is the creator and author of Six Until Me, which from May 2005 to May 2019 was one of the most widely-read diabetes patient blogs, reaching a global audience of patients, caregivers, and industry. In addition to her writing, Kerri is a highly-rated speaker and has presented the patient perspective to audiences around the world. She works to raise awareness for diabetes, patient advocacy, and the influence of social media on health outcomes. Her first book, Balancing Diabetes (Spry Publishing), looks at type 1 diabetes in the context of "real life." Kerri and her husband live in Rhode Island, USA, with their two children. You can follow her writing and the release of her next projects at KerriSparling.com.