Switch Witch: A Halloween Tradition with a Diabetes-Friendly Twist
Trick-or-treating is a fun holiday tradition for kids everywhere, and the candy haul at the end of the night is usually an impressive one. But for parents of children with diabetes, figuring out what to do with all that candy can be a challenge.
Enter:  The Switch Witch:   "Your Switch Witch will stay with your family as a guest for the days and nights before Halloween, waiting to come out from her cauldron as she tells her story. On Halloween night at bedtime, children and families will leave a portion of their trick-or-treat sweets with their Switch Witch pal and in the morning they will find that their candy has been switched with a special Switch Witch gift!"
The CWD team spoke with The Original Switch Witch co-founder, Lara Riley, about the process of creating the Switch Witch and the serendipitous way that type 1 diabetes became part of the story.
"My brother-in-law, Rob Bouley, called me a few days after Halloween one year and he said, 'Hey, I have a question. Have you ever heard of a Switch Witch?' And he owns an ice cream stand, so I immediately thought he meant a 'switch-wich,' which had to be some kind of ice cream sandwich, right?" shared Lara.  The idea was intriguing, and conceptually had been in the public domain long enough to be up for development grabs, so they fleshed out their concept.
Lara and Rob weren't on a quest to deprive kids of candy and sweets, but a pillowcase filled with candy?  "No one needs that," she said. "And when even the ice cream man admits that the pillowcase of candy is too much, you know you're onto something."
After they talked, Rob was up all night thinking about this. Soon after Lara and Rob talked, Rob and his wife mentioned it to their teenage sons. While their kids were past the age of believing in magical witches, they completely bought into the idea of taking their pillowcase filled with Halloween candy and trading it in for money or a present of some kind.
This kind of buy-in (from teenagers, no less!) was enough to get Lara and Rob on the Switch Witch mission.  Lara wrote the Switch Witch children's book, then connected with Scott and Nancy Nash (the design team behind Nashbox), and teamed up on creative design and implementation.
"It's funny, because I actually wrote the Switch Witch thing before my daughter was diagnosed with diabetes," said Lara.  "The whole Switch Witch process happened very fast, because the idea kind of brewed on one Halloween and we wanted it out for the next Halloween. It came out around Labor Day in 2014 and six months later, my daughter was diagnosed with type 1 diabetes at the age of four."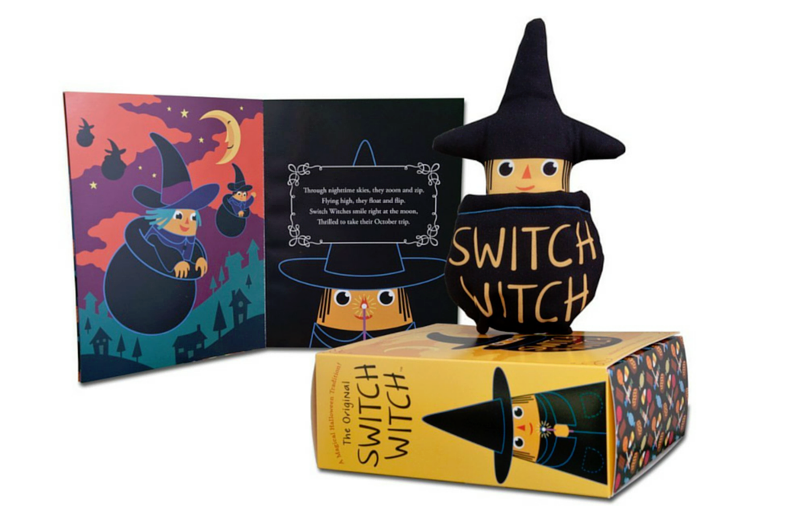 Her diagnosis gave the Switch Witch project a whole new meaning. "I thought a lot about the benefits of the project for certain kids and certain situations, like allergies and diabetes, in addition to vegan families. For all of these families, they want to participate in treat-or-treating and have all the fun."
"It's a way of not having to say no. And I'm not afraid to say no, but when the no comes with a heavier weight, like diabetes or allergies, it's a way of helping a child enjoy a holiday just like every other kid."
Once the concept was up and rolling, Lara and Rob applied to be part of season seven of Shark Tank.  And (spoiler alert) while they didn't win Shark Tank, the experience was amazing. "We were both obsessed with that show before we went on," said Lara. "But it was frustrating and disappointing that, when it aired, they edited out the part of our story that talks about helping families dealing with diabetes and allergies.  To us, that part is important to our mission."
The Switch Witch appears on the windowsill on October 1st and sticks around until Halloween, at which point she swaps out candy that night and leaves a gift for the morning of November 1st.  And Lara's daughter, now nine years old, still believes … but with reservations.
"The goofiness of the nighttime antics help wash away any doubt, but she's suspicious when she sees me packaging hundreds of them on our dining room table.  A few weeks ago, she asked me some pointed questions about how the Switch Witch does her thing, and I gave her my standard line of 'Oh, I don't know! It's magic.'"
Lara said, "My daughter looked at me skeptically and was like, 'Mom, you made it! How do you not know the answer?'"
Thankfully, the school bus rolled by at that exact moment.  "I was saved by the school bus," laughed Lara.
You can purchase your own Switch Witch from their official website.  You can also make a purchase through Amazon (use the code "1619JDRF" for a discount), and follow along with the Switch Witch's antics on Facebook and Instagram.
"With Halloween, the treats are the trick," said Lara. "Halloween can be complicated with diabetes, and the Switch Witch can help make it feel less complicated for kids and adults."
Published: October 30, 2019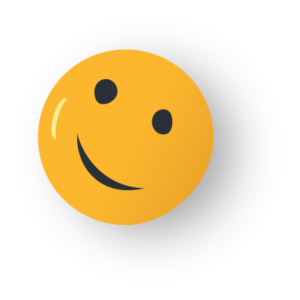 The CWD Editorial team is always hard at work to bring you the latest in diabetes research and news, as well as the info you need to live well with diabetes.
Do you have a story idea?  Email us as [email protected]!