Timesharing Diabetes with the Grandparents
Sharing blood glucose numbers came relatively late into my son's life with diabetes. He was diagnosed with diabetes just before he turned two, and we put his first Dexcom a few days before his ninth birthday. It would be two more years before we could share those numbers by phone, and one of the first people we shared with was my mother, aka "Grandma."
We frequently visit my parents, and I remember how exciting it was to go out with my husband and know that my mom could see Benny's numbers on her phone. It may have been 2015, but it felt like the diabetes space age!
We were back home, probably two weeks later, when Benny's urgent low alarm went off around 2am. I grabbed a juice box, he sleepily slurped it down, and we went back to bed. After nearly a decade of T1D, we knew how his body reacted and I trusted the Dexcom to alarm again if his blood glucose stayed low.
By the time I got back to bed, though, my phone was buzzing. I had two missed texts and two missed calls. Then my home phone rang. We had forgotten to remove Grandma as a Follower and the URGENT LOW alarm screaming from the Dexcom woke her up. I give her credit; she wasn't panicked, but she was worried. Especially when she couldn't get a hold of me right away. "It's all good," I mumbled into the phone. "I'll call you in the morning."
I wanted to remove her from Dexcom entirely. What could she do from 700 miles away except worry? But she asked me to keep it, explaining that she felt that she could learn a lot about Benny's diabetes.
We talked it out and set some ground rules. No calling me in the middle of the night for one urgent low alarm. She'd wait 15 minutes so I could text after we'd treated him. No blame or criticism for any number. We are lucky that she already understood that and has always been incredibly supportive.
Benny had two requests (of course we asked him as well): she wouldn't ever call or text him about his numbers and when we're all together, she wouldn't Follow. "I'm right here," he eye-rolled. "She can see that I'm fine."
And truly, that's all most grandparents want. To know that the people they care so much about are okay. Imagine how difficult and confusing T1D is when you learn it about via FaceTime or over the phone.
Yes, of course, this isn't the case for every grandparent. Some will overreact and become more fearful. Others, more judgmental. You know your family and it's okay to say no or to turn data sharing off if it becomes stressful. We never shared our diabetes data with any school personnel. You don't have to share with every single person who cares for your child to keep your child safe, and the list of people you feel comfortable sharing with is as long (or as short) as your family decides it should be.
Almost five years later, my mother was right; it's been an interesting way for her to learn about everything from exercise highs, compression lows, and even about the new Control IQ system. Seeing the actual ups and downs helped her understand that she didn't have to be perfect when she was watching Benny (although she still tried!).
It's also been good for me and Benny. Knowing that my mother can sleep easier when she's watching my children for the occasional night away is comforting. Seeing the literal ups and downs of diabetes helps Grandma have confidence in Benny's abilities to manage as he gets older. I would not have predicted it after that first night of frantic calls, but it's been a way for her to strengthen her support for how my family manages T1D.
Technology should help us all feel better about diabetes and allow our children to thrive. I'm grateful it's also helped my family feel more connected.
Published: October 20, 2020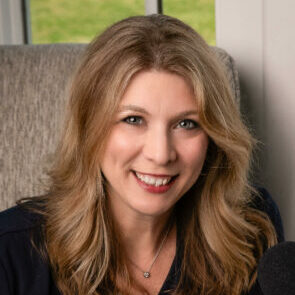 Stacey Simms is the host of the award-winning podcast Diabetes Connections and the author of The World's Worst Diabetes Mom. She's been named one of Diabetes Forecast Magazine's "People to Know" and to The Charlotte Business Journal "Forty Under Forty." For more than a decade, she hosted Charlotte's Morning News on WBT-AM, the city's top-rated morning radio news show. `