Because of Friends for Life ...
Because of diabetes ... we don't make our own insulin.
That makes things complicated, doesn't it? Making sense of diabetes on a daily basis can feel like a superpower and a super challenge at the same time. It takes a lot to get it all done.
We learn to make it work though, don't we? Because of diabetes ... we can count carbs like a boss. We can calculate insulin doses on the fly. We spend hours on the phone with insurance companies and doctor's offices. We can juggle variables like exercise and food and emotions and take the complicated math and make it make sense.
And because of diabetes ... we have our Friends for Life.
Friends for Life conferences have been making life with diabetes easier for 20 years. Friends for Life conferences are the largest gatherings of adults and families living with type 1 diabetes in the world. Our conferences assemble world-renowned faculty to present on the latest technologies and treatments, self-management basics, research updates, caregiving, advocacy and so much more.
Families learn together, grow together, and truly become friends for life.
Because of Friends for Life, we're able to connect with one another. We find ways to learn and grow with diabetes along for the ride. We restore our hope. We renew our strength. Even in the moments when we're not together in person, the green bracelets and orange bracelets take good care of each other all year long.
Because of diabetes, we don't make insulin but we still make a difference. We still make our lives incredible.
We still make JOY. And with your help, we can make a DIFFERENCE.
We want everyone with type 1 diabetes to experience the magic of FFL. We believe that, with the support of our community, we can make attending Friends for Life a reality for all families living with diabetes.
In hopes of reaching that goal, we'd love to have you join our Circle of Friends and support Children with Diabetes towards achieving our ambitious dream. Gifts can be made online year-long at CWD.is/give.
If you give today, your funds will be matched through a generous matching gift of up to $25,000, provided by one of our CWD Board Members.  We do not want to miss this opportunity - you can donate to the matching gift here.
You'll also have our endless thanks and appreciation for your generosity and kindness. Together, we can we provide support, education, and inspiration to empower families and all people living with diabetes to enjoy healthy, enriched lives.
Because of you, we'll always have our Friends for Life.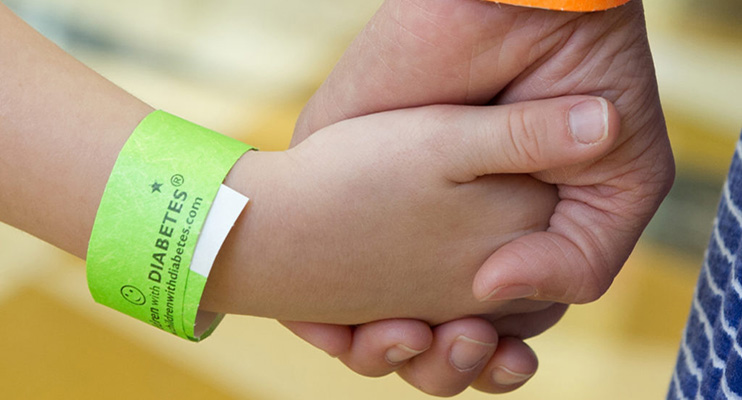 Do you have a story to share about your experiences with diabetes? We want to hear from you! Tell us your story using the form below and we'll consider it for inclusion in the CWD Stories section of our website.