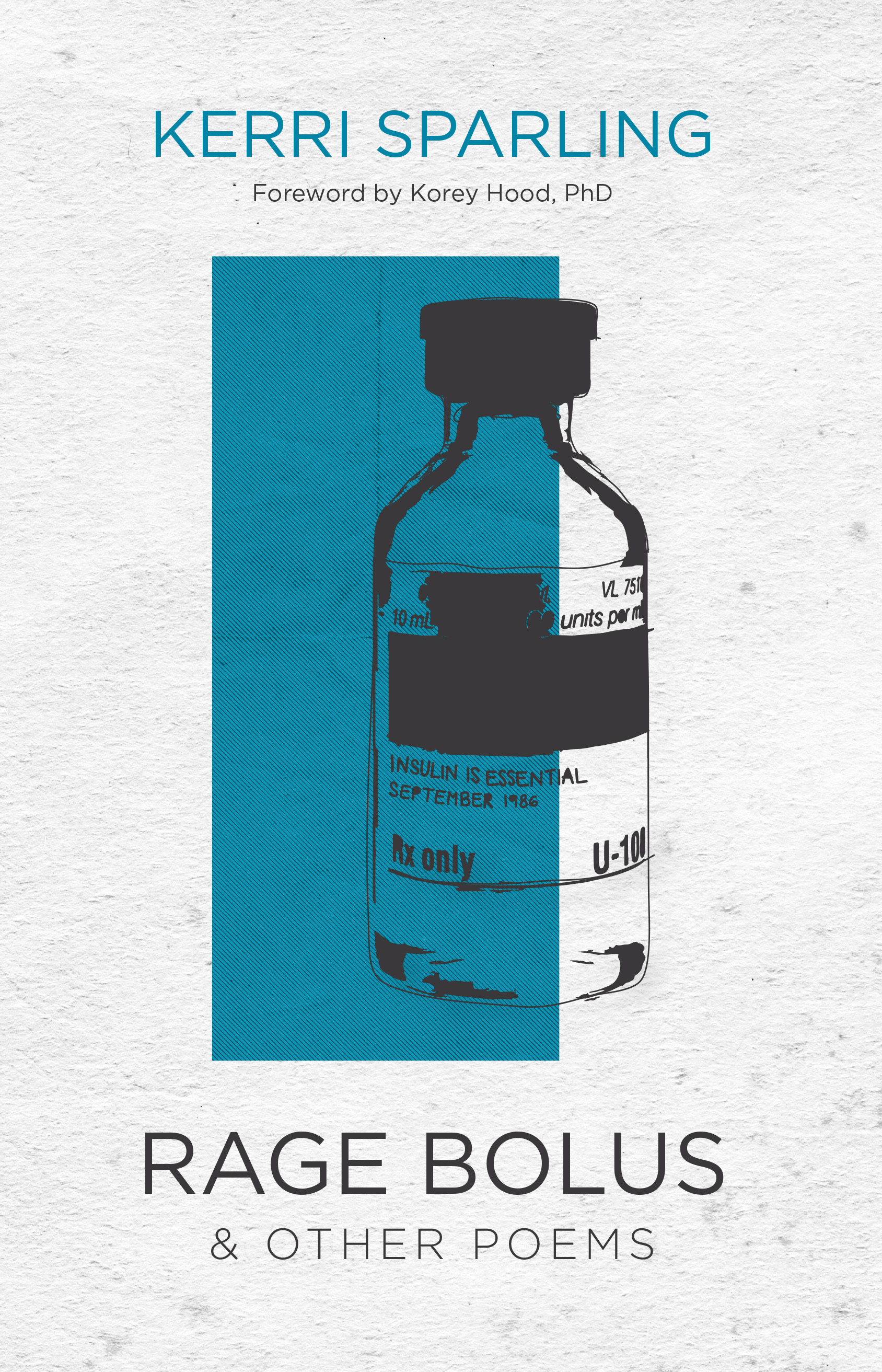 Rage Bolus & Other Poems
Kerri Sparling
Rage Bolus is a poetry anthology that dives deep into the emotions of diabetes, taking on topics like complications, carb counting, and calculating the right bolus for pizza through a literary lens of levity and sincerity. There's life to be found after a diabetes diagnosis, and the poetry found in Rage Bolus focuses on living, finding levity, and loving that life.
"We can make a big difference in their lives."
Those were the words, as best I can remember, from the pediatric endocrinologist who diagnosed our daughter Marissa with type 1 diabetes but a few days after her second birthday in September of 1989. Little did I understand the enormity of the challenge that lay before my wife and I, but those nine words gave us the confidence to continue with the life we had imagined. We vowed to make sure that, in years to come, when asked to talk about herself, Marissa would never begin with, "I'm Marissa, and I have diabetes." On that small task, I believe we have succeeded.
Many years later, as the Internet began to flourish, I happened upon a story entitled "She Still Smiles." It began, "It was six years, until me." This was about Kerri, but I also knew this was about Marissa, and every other boy and girl whose life was turned upside down by diabetes. The emotional impact of those powerful words has not diminished over the years. It still brings me to tears.
I got to know Kerri in real life. She shared her passion and her wit and her happiness with families at conferences far and wide. She implored doctors and nurses to see us as people, not patients. She joined the small non-profit I run to make a difference in the lives of even more people from around the world. And she does indeed still smile.
To you lucky readers, savor the words and emotions on the pages that follow. Imagine yourself in the moment, extracting every last bit of passion and meaning in Kerri's poetry – sucking the straw until you catch air.
And then remember, we can make a big difference in their lives.
Jeff Hitchcock
CWD Editorial Note: There are curse words and other adult references in a few of these poems. 
90 pages, Published by Small Stories, ISBN 978-0578647999, $9.982021