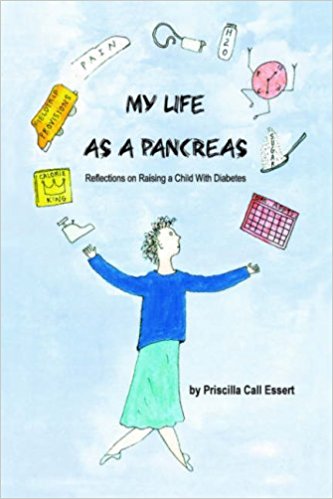 My Life as a Pancreas: Reflections on Raising a Child with Diabetes
Priscilla Call Essert
An insightful and empathetic look at the challenges, both emotional and practical, which the parents of diabetic children face, My Life as a Pancreas offers a sympathetic perspective which communicates the supportive message to parents that "you are not alone", and your reactions, difficulties, and struggles are shared.
For me, the most amusing part of My Life as a Pancreas was the story of Priscilla's son running around at a parent/child gathering, playing with the other kids. He stopped for some food to prevent a low but left half his cookie in her hand. She yelled out to her son, "Byron, get back here now and finish this cookie. You can't play unless you finish this cookie. You must have this sugar." As other parents sat jaws agape, a little girl came up and asked, "Would you be my mommy? My mommy won't let me have sugar."
That moment, and dozens more, are what we as parents of kids with diabetes live, everyday, as we pretend to be our children's pancreas. My Life as a Pancreas isn't a medical book, it's therapy for parents. And you'll love every page, even if some of the stories hit rather close to home. Highly Recommended.
— Jeff Hitchcock
Published by LuLu.com. ISBN 978-1-84728-156-2. US$15.00.2006