Friends for Life: First Timer FAQ!
Have you heard about the magic of our Friends for Life conferences, but are wondering what to expect when you arrive?  We want to make sure you and your family are having fun and feeling supported as soon as you join us, so we've compiled some frequently asked questions about being a Friends for Life "first timer."
Take a look and if you have a question that's not addressed here, please reach out to us!  We're here to help. 🙂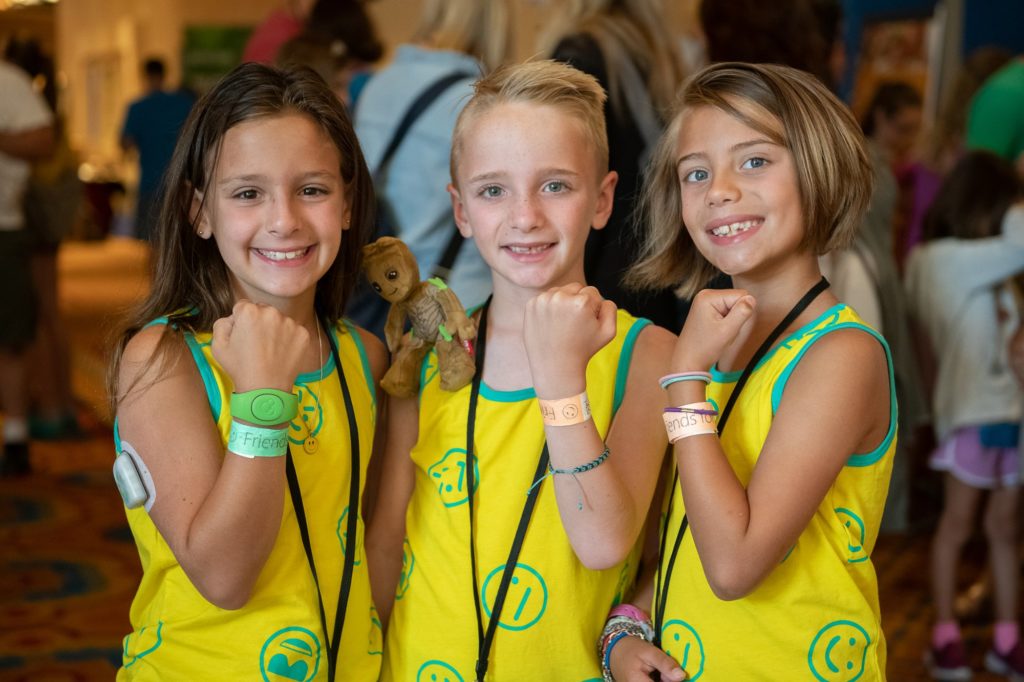 FAQ for First Timers!
What meals are included? What else is included in registration?
This is a great question. Your FFL registration includes:
All sessions and session materials for adults and children
Childcare for children age 5 and under
Wednesday Grand Opening Reception (6:00 p.m.)
Thursday breakfast, lunch, and snack breaks
Thursday Family and Friends Banquet (dinner)
Friday lunch and snack breaks
Friday Off-Site Day for teens
Saturday events
Sunday Farewell Breakfast
All of the various receptions/socials (Teen Dance, Tween Social, Dessert with the Faculty)
One t-shirt per registered attendee
I'm concerned that my child will not find a friend at Friends for Life. Are all the kids in the youth program already acquainted with each other?
Since you'll be a First Timer, we'll make sure you aren't alone. Our talented team leaders are experts when it comes to inclusiveness and helping new friends connect. Our First Timer team will meet you, greet you, and be there to help answer your questions. And you'll also have a chance to meet other First Timers at the FFL First Timer reception on Wednesday morning, which is an event just for attendees who are experiencing FFL for the first time.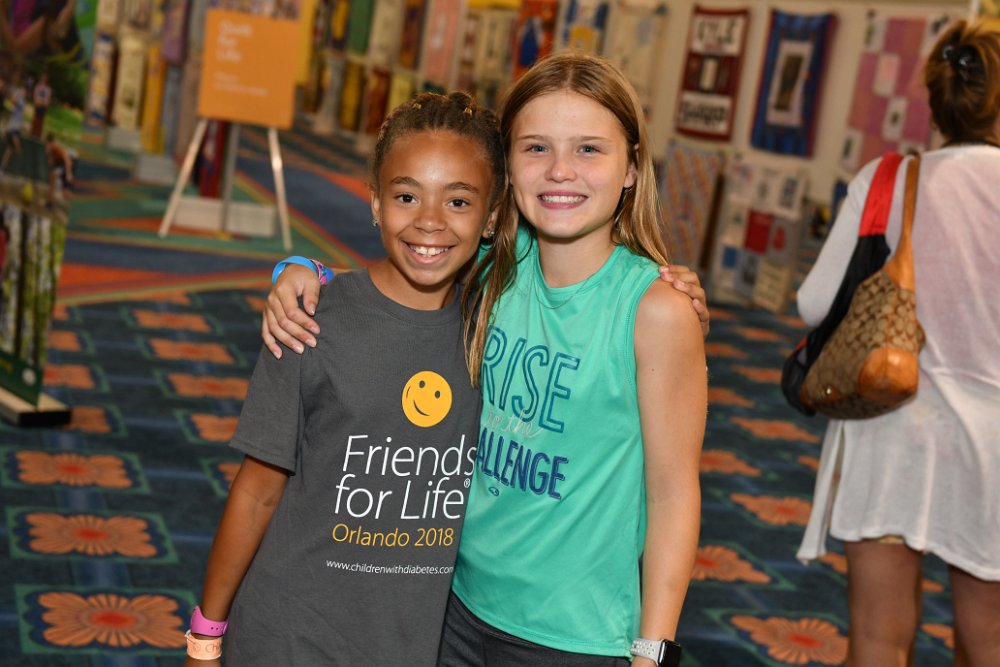 Are there discounts for the Disney parks?
Yes!  You can order discounted park tickets online at https://www.mydisneygroup.com/cwd20.
Is there a dress code for the different events?
Orlando in July is hot and humid, so dress comfortably. For most people, this means short pants and a t-shirt or collared golf shirt. Also, it rains almost every day in Orlando in July; plan accordingly. The youth program includes sessions which can be quite active. Please make sure your kids wear appropriate shoes for these activities.
There are a couple of events where nicer dress is a good idea. Our theme for this year's Thursday night banquet is "Summertime FFL," so whatever you would wear to a summer BBQ or block party is perfect.
The teen dance on Saturday evening, Tween Party on Saturday evening, Family Party on Saturday evening and the Adults with T1 party on Friday all have various themes which will be announced in the spring of 2020.
Do I sign up for sessions before arrival?
Focus groups are small group discussions or presentations, hosted by the sponsors of the conference or an academic institution, and only take place on Wednesday. It is their opportunity to interact with you on a more personal level, to get your ideas and insights, present some of their new concepts, and perhaps get your feedback on new products they are developing. The groups are small - some have only a few people and others have up to 40. But they are not large like the regular conference sessions on Thursday or Friday, which may have several hundred people in each. You do not need to sign up for focus groups unless specifically requested by the company leading the session. For Thursday and Friday sessions, you do not sign up; just go to them.
Can my different-aged children be together in the same youth program group?
We must be very strict about kids staying within their particular age groups. We will have KiddieKove (ages 0-5), elementary group (ages 6-8), a young tween group (ages 9-10), and older tween group (ages 11-12), a young teen group (ages 13-15) an older teen group (ages 16-17). Those who are 18 - 25 years old are part of the young adult group.
What is Teen Day at the Park? Do I buy the Park ticket?
Teen Day is a special event just for the teens, where the CWD staff bring our teen group to Animal Kingdom. The park ticket is included as part of your registration fee. Teens must participate in all four sessions on Thursday in order to participate in the off-site event on Friday. The only exception is for teens who have retinal screening or other conference-related event scheduled during a teen session.
Can my child skip the youth program and accompany me to sessions?
Unless otherwise noted, they may, although we strongly encourage kids to be in their age-appropriate sessions. The material presented in adult sessions is on an adult level. Often, some of these same topics are discussed with the children within the context of some of their other learning activities - and the material is at an age-appropriate level for their group. Be aware that some adult and parents sessions include topics that are not appropriate for kids and kids will not be permitted in those sessions. Also note that teens must attend their teen sessions to be permitted to join in the Park Day on Friday and attend the Teen Dance on Saturday. Note that some sessions are for adults only and the room captain will not allow children into those sessions.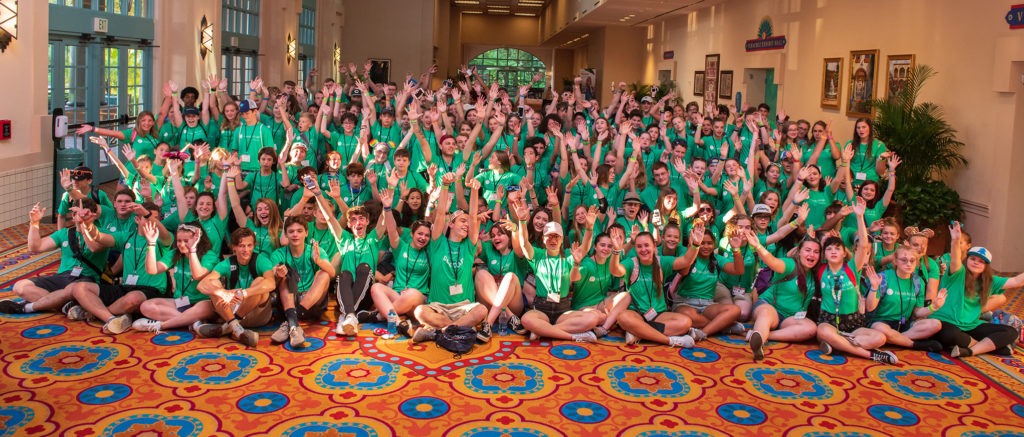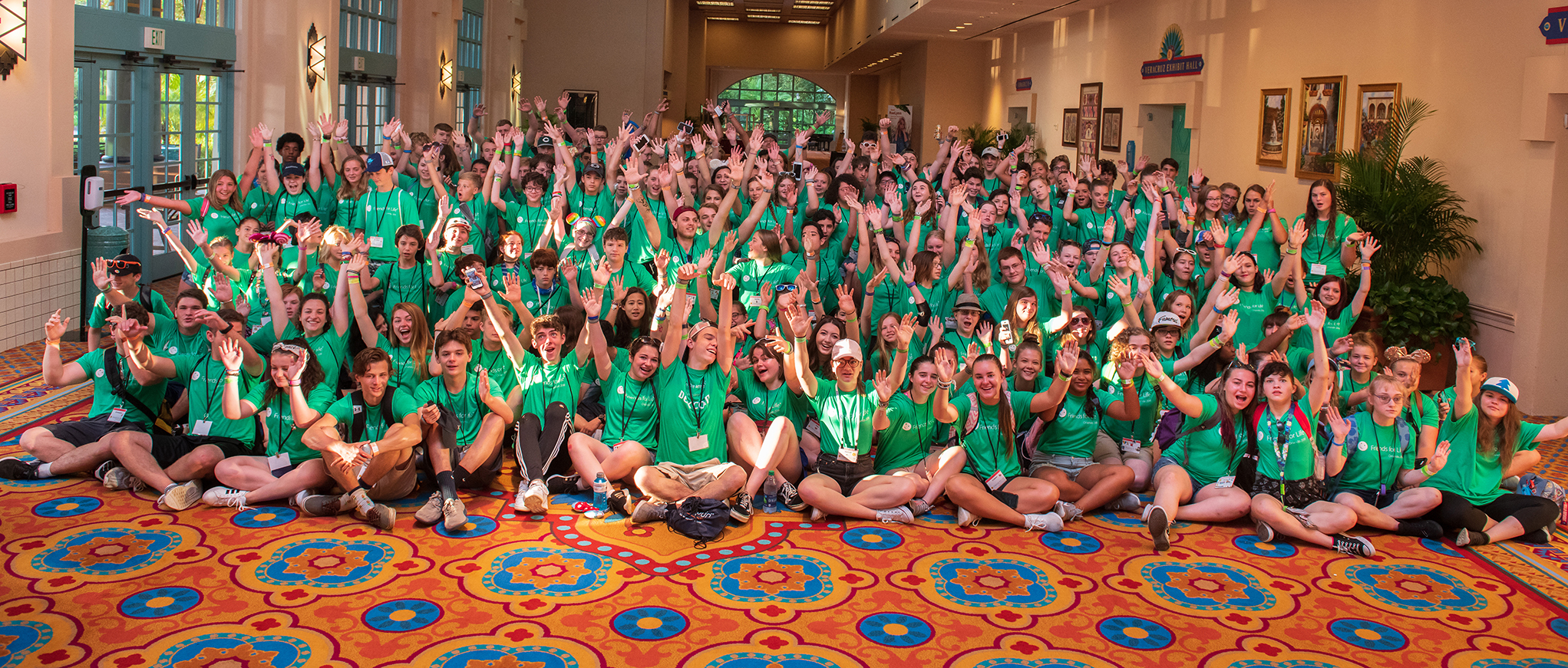 What is Sports Central?
Sports Central is an opportunity for kids (and parents) to play and get in some fun exercise during FFL. Each day, there are open gym times for kids and families to stop by Veracruz A and play some sports, games, dance, race, create obstacle courses... the list goes on an on. Sports Central is run by athletes (both Green and Orange bands) who love kids, sports, playing, and running around. Come check us out during our open gym times!
Do I have to sign up for child care for my youngest?
If you would like a child 5 or under to be in childcare, you will need to sign up.  KiddieKove (our name for the childcare program) is for full days only, for children age 5 and under and is limited to the first 100 children who apply because of space limitations (so register as early as possible). Children will be in age and socially-appropriate rooms. To register for KiddieKove, please complete the Kiddie Kove application.  If you would prefer to keep your child with you as you experience the conference, of course you can. 🙂