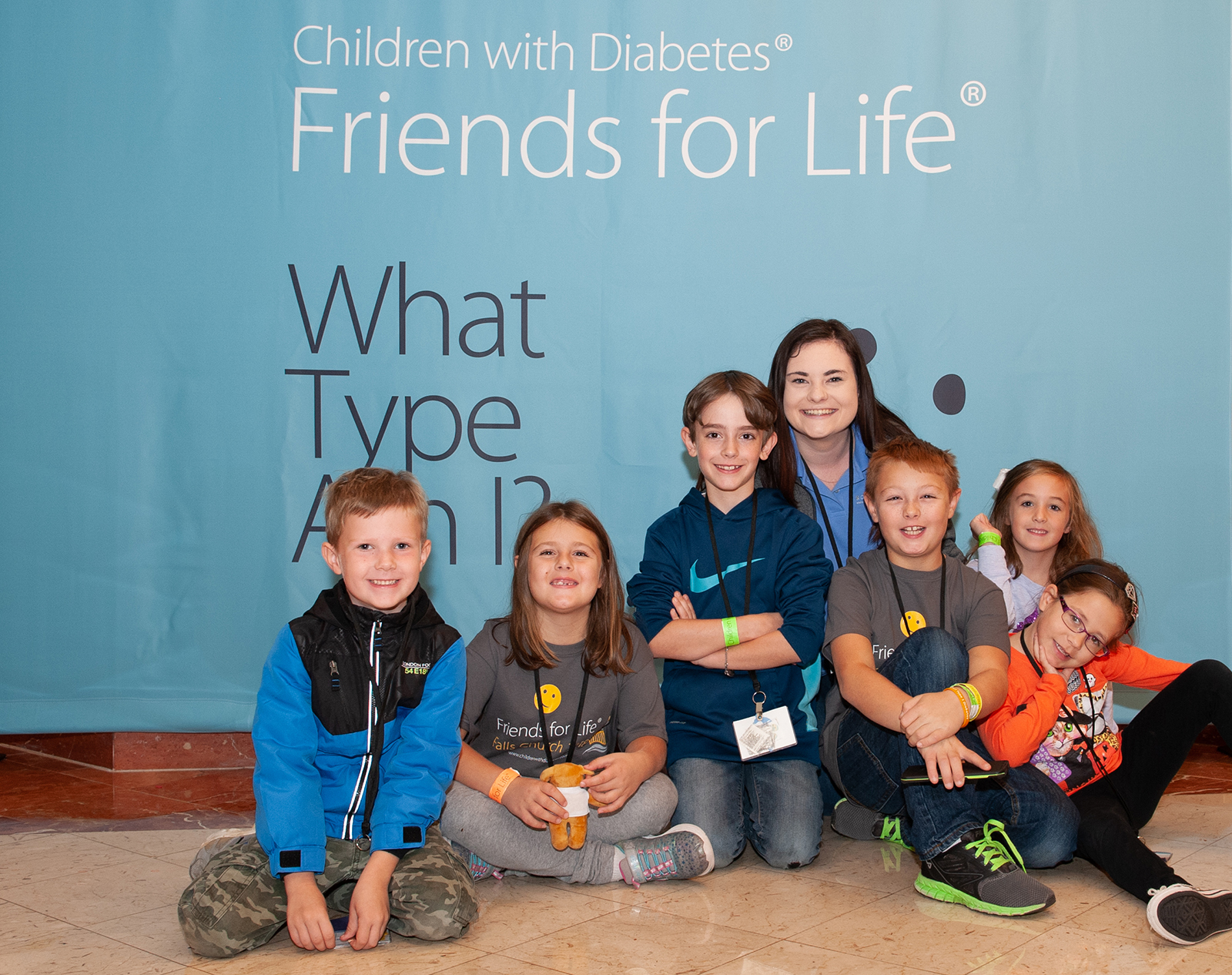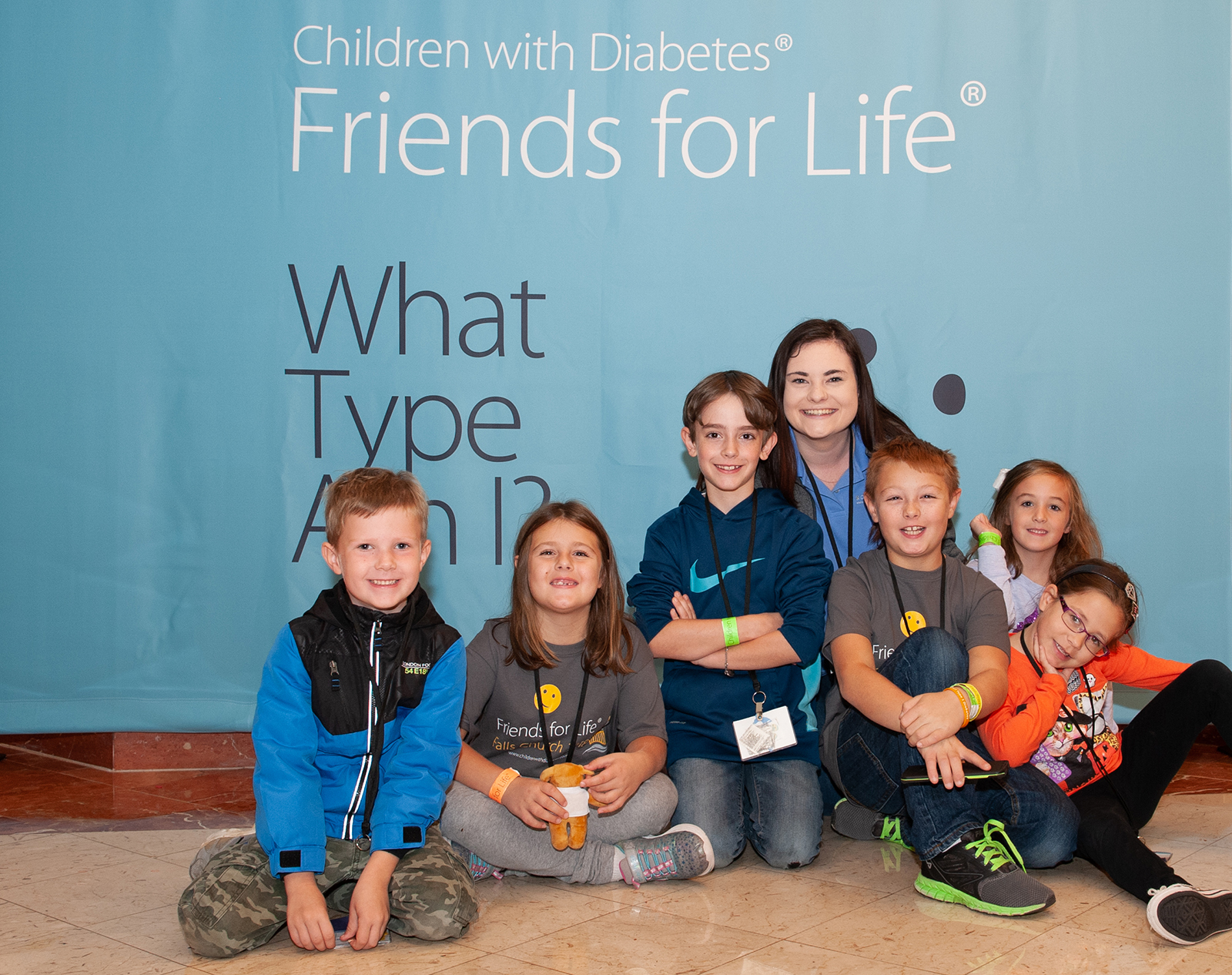 WhatTypeAmI-Elementary
Fairview Park Marriott
Falls Church, Virginia
WhatTypeAmI-Elementary
Fairview Park Marriott
Falls Church, Virginia

Children with Diabetes presents
Friends for Life® Falls Church 2019
Join our group of world-renowned clinicians, researchers, physicians, adults, children, and families with diabetes to learn the most current information in diabetes care and support. Attend educational sessions and get cutting-edge diabetes management ideas. Participate in discussion groups, share your story, and help motivate and support others who walk in similar shoes. Watch toddlers and teens, college students and professionals, young parents and grandparents, new and practiced diabetes clinicians make new and lifelong friendships. This is a conference you'll never forget!
THANK YOU TO OUR GENEROUS SPONSORS
Registering for the Conference
Every conference participant needs to register for the conference
Pricing information is online on our Registration Page. Note that pricing information is on a per person basis.
Registering for the conference is a separate process from making hotel reservations – please make sure that you do both. *
*Registering for the hotel only registers you for a hotel room and registering for the conference only registers you for the conference itself.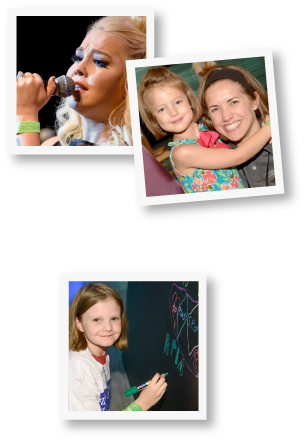 Registration includes:
All sessions for adults and children ages 6-17, Kiddie Kove for children ages 5 and under
Friday evening reception
Saturday breakfast, lunch, and morning/afternoon beverage and snack breaks
Sunday breakfast, lunch, and morning/afternoon beverage and snack breaks
One t-shirt per person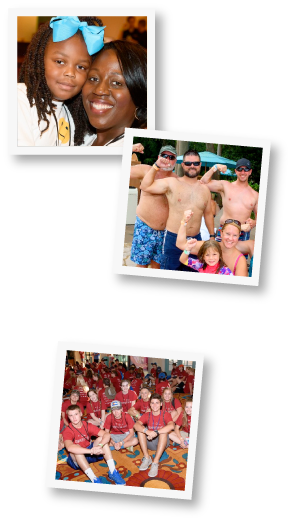 Cancellation Policy: Cancellations prior to September 20, 2019 will be refunded minus a $25 per person processing fee. Beginning September 20, 2019, no refunds are available.
The weekend program is designed to offer a variety of educational sessions all day Saturday and Sunday. Following sessions, late afternoon and into the evening, there will be free time. During some sessions, there will be a choice of speakers. The program will end late afternoon on Sunday.
Conference Venue
The Falls Church Marriott Fairview Park is now accepting reservations for Friends for Life Falls Church 2019. Rooms are $115/night + tax. You may reserve a room by calling 703-849-9400 or by using Marriott's online reservation system.
Please make sure to state that you are with the Children with Diabetes Friends for Life Falls Church 2019 conference. Subject to availability of group rate rooms, you may reserve guest rooms at these rates for three days prior to and following the conference. Check-in is 3:00 p.m. and check-out is 11:00 a.m. Complimentary parking is available.
Note that there is a conference registration fee per family and that reserving a room does not register you for the conference. Rates vary according to the date of registration.
Note:
Cut off for hotel reservations within the Friends for Life conference group is September 10, 2019.
Cancellation policy:
Cancellations prior to September 20, 2019 will be refunded minus a $25 per person processing fee. Beginning September 20, 2019, no refunds are available.
Should I Attend?
CWD has invited some of the top experts in the research and clinical care to share their ideas with you. In addition to the scheduled presentations, the conference faculty will be available during meals and breaks for more personalized discussion. Our faculty are very approachable - don't be shy about asking questions! This is a time to discuss anything on your mind relating to diabetes management. It's a great opportunity to network, share ideas, and interact with CWD's most wonderful and caring professionals!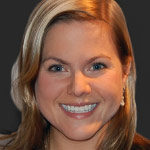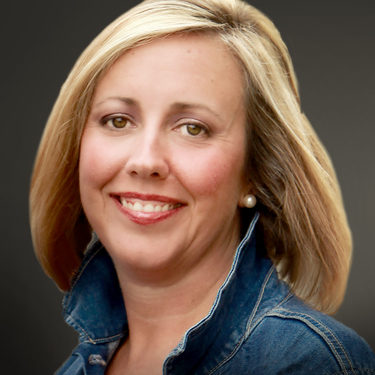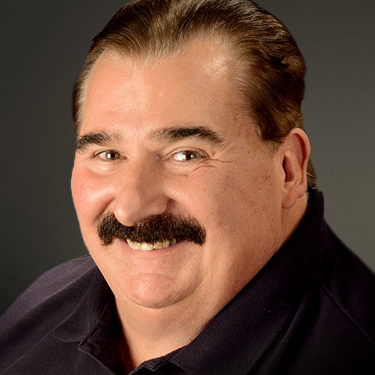 Why Friends for Life matters ...
"How can you not feel good about managing diabetes when you're in that environment, soaking in the newest research, getting the chance to see cutting-edge technology up close, and connecting with new friends and old who just get it?"
Is this just for children and their families?
Friends for Life® began when Laura Billetdeaux asked CWD families if they wanted to vacation together. That annual gathering turned into the conference it is today, and includes T1 adults, grandparents teens, tweens and toddlers, and siblings.
But Friends for Life is not just for children. Friends for Life brings together all kinds of people impacted by diabetes, providing support and education for children, adults, caregivers, spouses, and friends. There's no limit to our community, or the inspiration you'll find there.
Thinking about attending? There's something for everyone, from the newly diagnosed family to the folks who have been living with diabetes for decades.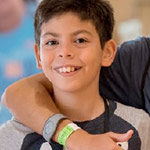 Families & Individuals
with type 1 diabetes including toddlers, tweens, teens, and young adults, including siblings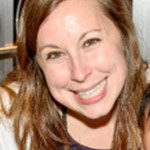 Adult T1s
and their significant others, children, and friends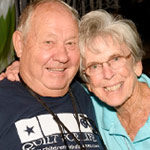 Grandparents and Other Caregivers
who are supporting their family members with type 1 diabetes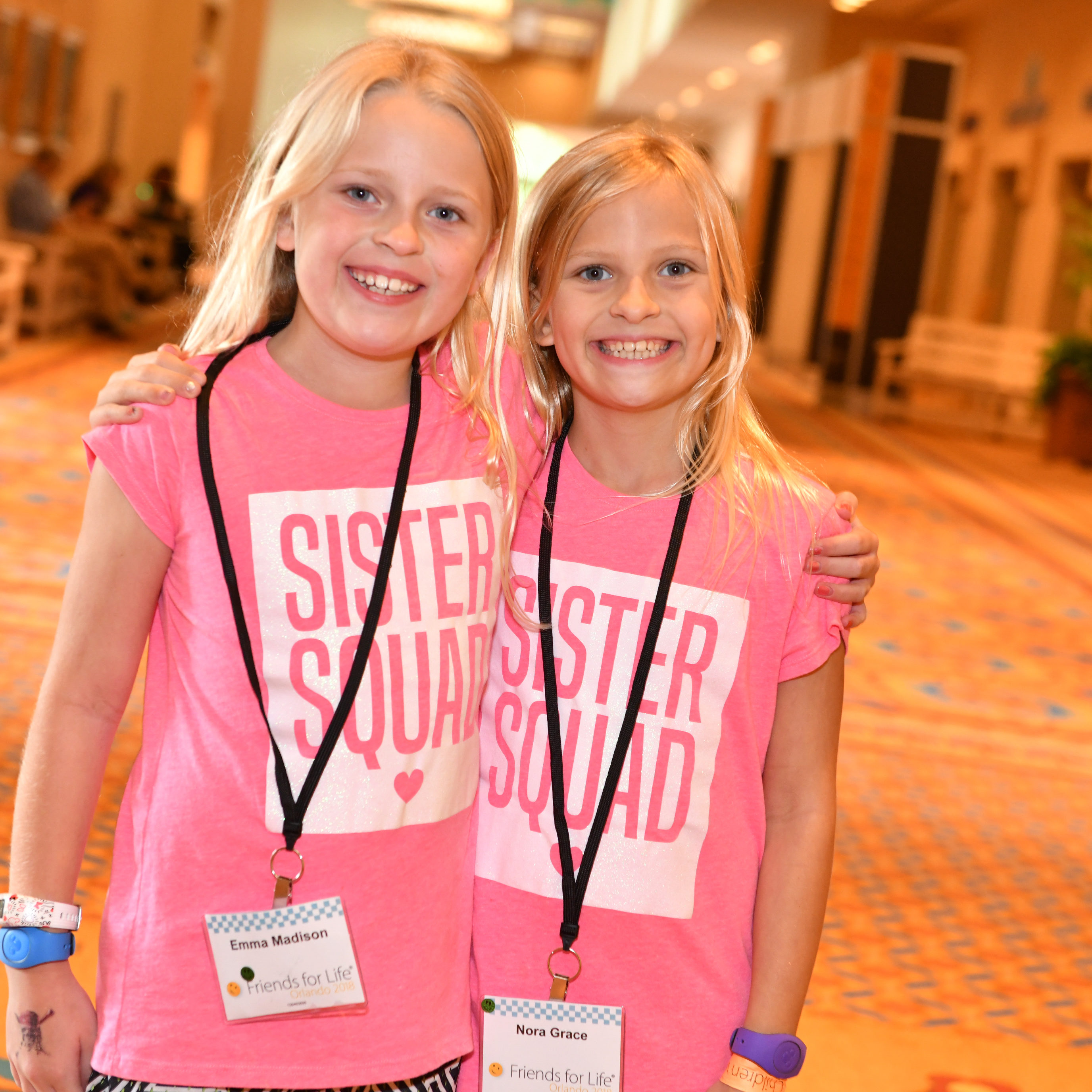 Siblings
who, even though they don't have diabetes, they still live with diabetes
Health Care Professionals
who work with type 1 diabetes (CEUs are not offered)
I'm a T1 and a Friend for Life
" Sometimes, when days are kind of rough, I'll put on a green bracelet to remind myself that I am not alone. "
FRIDAY, OCTOBER 4 - 6:00 PM - 9:00 PM
Registration and Reception / Exhibits Open
Registration Opens at 6:00 — Exhibits and Food Open at 7:00
SATURDAY, OCTOBER 5 - 8:00 AM - 5:00 PM
Buffet breakfast, numerous presentations, buffet lunch & refreshment breaks throughout the day. Youth events all day. Dinner on your own. 
SUNDAY, OCTOBER 6 - 9:00 AM - 4:00 PM
Buffet breakfast, numerous presentations, buffet lunch & refreshment breaks throughout the day. Youth events all day. 
Faculty, Experts & Youth Staff
CWD has invited some of the top experts in the diabetes community to share their experience and wisdom with you. In addition to the scheduled presentations, the conference faculty will be available during meals and breaks for more personalized discussion. Our faculty are very approachable - don't be shy about asking questions! This is a time to discuss anything on your mind relating to diabetes management. It's a great opportunity to network, share ideas, and interact with CWD's most wonderful and caring professionals!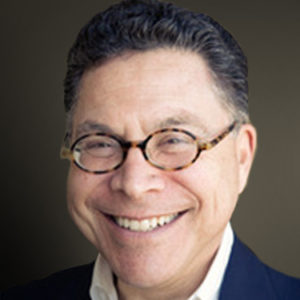 Faculty
Arthur Ainsberg is a writer and a Wall Street executive. A veteran of the financial services industry, Mr. Ainsberg has served in senior management and consulting roles at Oppenheimer, Odyssey Partners, and Morgan Stanley.
Mr. Ainsberg is also a scholar on the Endurance, the early 20th century expedition to Antarctica by Sir Ernest Shackleton. In 2008, he published his first book, Shackleton: Leadership Lessons from Antarctica, which highlights the most important leadership lessons to be learned from Shackleton's story. Mr. Ainsberg speaks and lectures frequently on the lessons of Shackleton's nearly 17 months at sea, including nearly 15 months stranded on an ice island.
Mr. Ainsberg has experienced his own medical challenges, having been diagnosed in 1975 at the age of twenty-eight with Hodgkin's Disease. At the time of his diagnosis, doctors had only recently developed a method of treatment that could cure the disease. His interest in medicine, born from personal experience, combined with his love of history, set him on the path to writing his book: BREAKTHROUGH: Elizabeth Hughes, the Discovery of Insulin, and the Making of a Medical Miracle, which St. Martin's Press published in September 2010.
Mr. Ainsberg continues to work in the financial sector. He is currently a member of the Board of Directors of Medley Capital Corp. and AG Mortgage Investment Trust.
In 2009, Mr. Ainsberg was named the Chief Operating Officer for the Lehman Brothers Inc., In Liquidation Bankruptcy, which represents the largest and most complex bankruptcy in American history.
A widely recognized securities expert witness, Mr. Ainsberg has testified in a number of securities fraud cases on issues involving due diligence, regulatory compliance, suitability, valuation, and securities damages.
Mr. Ainsberg received his BBA and MBA degrees in accounting and finance, respectively, from Baruch College and was a member of its Board of Trustees from 1995-2011.
An avid traveler, Mr. Ainsberg has visited all fifty states and seventy-four countries on seven continents.
He has also visited every baseball stadium and presidential museum in America.
He currently resides in New York City, where he was born, educated, and has spent his entire career.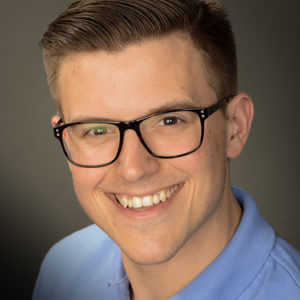 Faculty, Young Adult Program Volunteer
Diagnosed at age eight, Sam Billetdeaux has always been determined not to let diabetes get in the way of his ambitions. While those ambitions have changed over the years, the determination hasn't. Sam lives in Brooklyn with his girlfriend Grace – who leads the Tween program – and enjoys the proximity of many CWD friends for life. He enjoys running, going to the dog park, and seeking out the best pizza/ramen/coffee/brunch in New York! Sam is a graduate of the University of Michigan and the Institute of Culinary Education.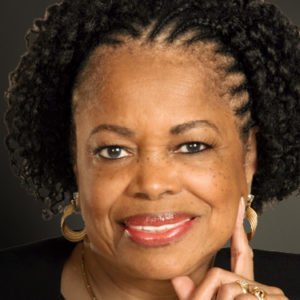 Faculty
An award-winning registered dietitian nutritionist, certified diabetes care and education specialist, and past chair of the Diabetes Dietetic Practice Group of the Academy of Nutrition and Dietetics, Constance Brown-Riggs, MSEd, RDN, CDCES, CDN, is the author of 4 diabetes books. Two of which received Hermes Gold Creative Awards: Living Well with Diabetes 14 Day Devotional and Diabetes Guide to Enjoying Foods of the World. Learn more about her work at www.constancebrownriggs.com and follow her on Instagram @yourdiabetesnutritionexpert and FB @LivingWellWithDiabetes.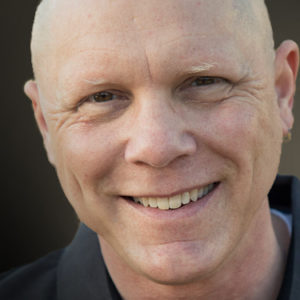 Faculty, Special Guest
Mountain Climber Will Cross has been living with type 1 diabetes since 1976 when he was diagnosed at the age of nine. Will was told that it was unlikely he would live to be 30 years old because of diabetes. In the 40 years since, he became passionate about high-altitude mountaineering and has ascended the highest peaks on all seven continents and walked to both the North and South Poles. In What's Your Everest, Cross takes his audience through his three-year journey to the top of Mount Everest and three other 8000 meter summits. Will seeks to get the message out that if he can control his diabetes in these conditions, no one should feel hindered by diabetes, and he encourages his audience to find the explorer within themselves. Will's participation is part of Tandem Diabetes Care's Live Life in Full Color speaker series.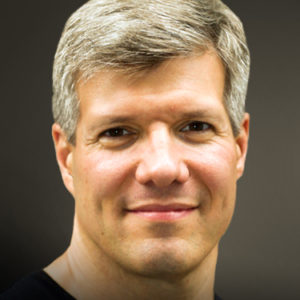 Faculty
Edward Damiano, PhD, is Professor of Biomedical Engineering at Boston University (BU) and President & CEO of Beta Bionics. Over the years, his lab at BU has been engaged in basic scientific research that combines aspects of fluid dynamics, solid mechanics, and intravital microscopy to study the biomechanics of the inner ear and blood flow in the microcirculation. In addition to his basic science research, he has also been committed to building a bionic pancreas for automatically controlling blood sugar levels in people with T1D. Ever since his 22-year-old son, David, was diagnosed with T1D in infancy, he has set his sights on creating a bihormonal (insulin and glucagon) bionic pancreas by building and integrating autonomous, intelligent systems into a purpose-built, wearable medical device. He and his engineering team at BU began conducting experiments testing an early prototype of their bionic pancreas running on a laptop computer in animal studies in 2005 and then progressed with clinical collaborators at the Massachusetts General Hospital (MGH) through in-patient clinical trials in adults and adolescents with T1D from 2008–2012. From 2013–2019, he and his team at BU, along with clinical collaborators at MGH and other academic research centers across the US, conducted over a dozen home-use clinical trials in adults and children with diabetes. With support from the T1D community, he and his engineering team at BU began building the first purpose-built, fully integrated, bihormonal bionic pancreas that did not rely upon third-party smartphone technology. They called their device the iLet bionic pancreas. By the end of 2015, the iLet and associated technology was licensed to Beta Bionics, Inc., a Massachusetts Public Benefit Corporation committed to commercializing the iLet. Three home-use clinical trials testing the iLet were conducted in 2018 and 2019. Through a collaborative effort between Damiano's lab at BU, 18 clinical research centers across the US, and the Jaeb Center for Health Research, a 13-week pivotal clinical trial is underway that is testing the commercial version of the iLet in 440 adults and children with T1D. The goal is to use the clinical data from this pivotal trial to support a market application for the iLet to the US Food and Drug Administration.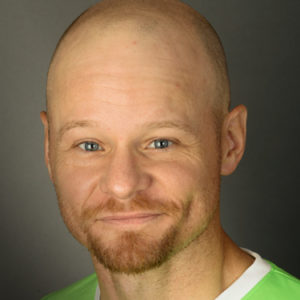 Faculty
Someone once asked Mike Singletary, former NFL Chicago Bears linebacker, what his favorite part of the game was. He answered, "The opportunity to play." Since his diagnosis in 1995, Jimmy Dodson has expanded his classic athletic background into various areas of endurance and adventures sports for both the physical and mental challenges, as well as to demonstrate that diabetes is merely a factor that can be managed. Whether it is ice climbing, racing mountain bikes, running the Goofy Challenge, or playing a pick-up game, there aren't many things he has not tried. Over the years, he has been actively involved with CWD, Adventures for the Cure, Mountains for Active Diabetics, IDEA 2000, Insulindependence, Hope on 2 Wheels, JDRF Ride to Cure, and has experiences as a guide, coach, and fitness instructor. Professionally, Jimmy is the statewide Ecological Restoration Specialist for NC State Parks with duties as a wildlife biologist, registered forester, fire ecologist, and wildland firefighter.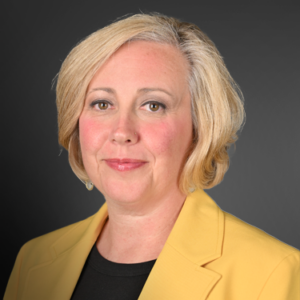 Faculty, Young Adult Program Volunteer
Leigh Fickling, JD, MEd, MS, serves as the Chief Operating Officer for Children with Diabetes. Leigh is responsible for the day-to-day operational leadership of the organization and for the oversight and implementation of the organization's strategic plan. Leigh's daughter, Ava, was diagnosed with type 1 diabetes in 2013 at the age of three. Leigh is a subject matter expert in the implementation of accommodations for people with diabetes in the classroom, workplace, and beyond. The Friends for Life conferences are the highlight of the year for the Fickling family and they can't imagine trying to dia-beat-this without their circle of friends.
Faculty
Sara Holland Bone became interested in diabetes as a pharmacy student at Campbell University's School of Pharmacy and Health Sciences. Her expertise became more focused on type 1 diabetes when her son Miles was diagnosed three days after his first birthday. Together with an awesome family and community of support, Sara keeps Miles's life as an eight year old as normal as possible. From playing sports to sleeping on aircraft carriers with cub scouts, nothing slows this kid down. The family branched out to researching type 1 diabetes prevention when big brother, CJ, tested positive for multiple autoantibodies in the T1D TrialNet. Sara enjoys educating others about both type 1 and type 2 diabetes while working at a family-owned independent community pharmacy and loves to spend as much time outdoors as possible.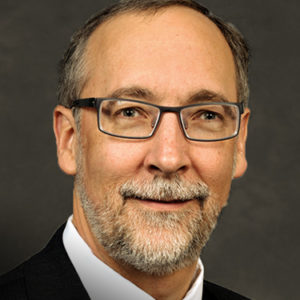 Board of Directors, DTeam, Faculty, Occasional Expert, Treasurer
George Huntley is a founding member of the Diabetes Leadership Council (DLC) and currently serves as the CEO of both the DLC and its affiliate, the Diabetes Patient Advocacy Coalition (DPAC). He has been living with type 1 diabetes since 1983 and has 3 other family members also living with type 1. A passionate advocate for people with diabetes, George served as the National Chair of the Board of the American Diabetes Association (ADA) in 2009. George is also the Chief Operating Officer and Chief Financial Officer of Theoris Group, Inc., an IT and engineering professional services firm based in Indianapolis, Indiana, where he has been the plan administrator of a self-insured, employer based health plan for over 20 years. In addition, George serves as the Treasurer of Children with Diabetes.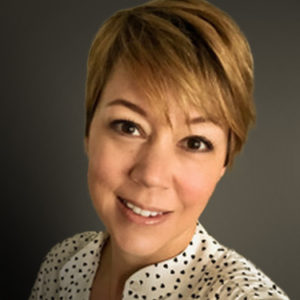 Faculty
Jessica Lynn-Lato was diagnosed with type 1 diabetes at age 28 while pregnant with her first child. Over the years, she has been an active volunteer with her local JDRF chapter, serving on the Marketing, Outreach and KidsWalk Committees and chairing the ACT1 Outreach Committee (Adults Conquering Type 1). She was named the JDRF of Greater Western Carolinas 2016 Volunteer of The Year. Jessica became involved in diabetes advocacy work after the death of her 21-year-old nephew, George in 2011. George, who also had type 1 diabetes, was rationing his insulin unbeknownst to his family. Jessica is a DPAC Champion and recently visited Capitol Hill to meet with members of Congress to advocate for support of policy benefiting the diabetes community. She lives in Charlotte, NC, with her husband and two children and enjoys family time and travel.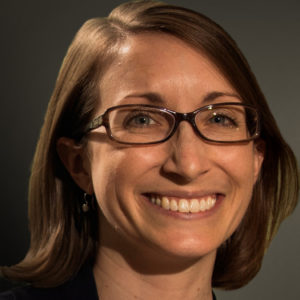 Faculty
Maureen Monaghan, PhD, CDCES, is a licensed clinical psychologist affiliated with Children's National Hospital and an adjunct Associate Professor at the George Washington University School of Medicine in Washington, DC. She also works at the National Institutes of Health. Dr. Monaghan has worked for over 15 years providing behavioral health care for youth with diabetes. Her clinical and research work focuses on helping youth with diabetes and their parents adjust and adapt to new settings and manage their daily routines, while also promoting optimal quality of life. Dr. Monaghan is particularly interested in supporting adolescents and young adults and their diabetes care clinicians to facilitate a smooth transition from pediatric to adult diabetes care.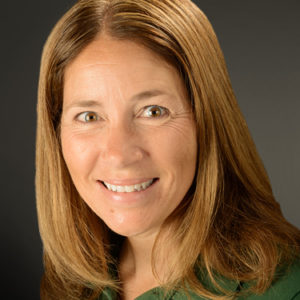 Faculty
Tamara Oser, MD, is an Associate Professor of Family Medicine at the University of Colorado School of Medicine. As a clinician, she cares for many patients with diabetes and is a recognized leader in patient communication. Her training and subsequent experience in Family Medicine have emphasized a holistic approach to patient care, viewing the patient in the context of their life circumstances, including not only their health, but also their personal beliefs, interests, culture, and relationships. She has been inducted into Best Doctors in America, achieved the ninety-ninth percentile for patient satisfaction nationwide, and practiced in an office recognized by the National Committee on Quality Assurance (NCQA) as part of the Diabetes Recognition Program and twice at the highest level of recognition as a Patient-Centered Medical Home (Level 3). She is Director of the High Plains Research Network, one of the oldest and most active practice-based research networks that spans 16 counties in Eastern Colorado. She also is active in teaching and has received numerous teaching awards, including the Dean's Award for Excellence in Teaching three times. Dr. Oser is a Physician Scientist with a research focus on utilizing social media to better understand barriers and facilitators to self-management among those living with T1D, peer support in T1D, and integrating diabetes technologies into primary care. She is wife to Sean Oser, MD who has lived with T1D for 30 years, and is mom to twins Courtney and Jessica (age 17). Jessica was diagnosed with T1D at age seven. She has seen firsthand that although there are challenges, diabetes is also her husband's and daughter's greatest strength. She has blogged about her family's life with T1D at t1family.blogspot.com.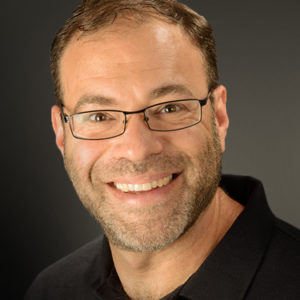 Faculty
Sean M. Oser, MD, MPH, was diagnosed with type 1 diabetes just before starting college. Through medical school, graduate school, and residency, as well as through marriage, parenthood, and his professional career, he has learned to make diabetes work at each step along the way. His daughter was diagnosed with type 1 diabetes at age seven and, since then, he and his wife, Tamara Oser, MD, have discovered Children with Diabetes and other parent and family groups. CWD and its programs have helped motivate him to join the diabetes online community and to engage in diabetes research. He is currently Associate Professor in the Department of Family Medicine at the University of Colorado School of Medicine. He places a strong emphasis on providing patient-centered, team-based, comprehensive care. He is a proponent of harnessing human, community, and technology resources in providing high quality longitudinal care and enhanced communication with patients. Dr. Oser is active in diabetes research, including advanced diabetes technologies in primary care and the evolving role of social media in peer support.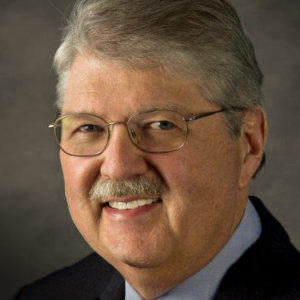 Board of Directors, Faculty
R. Stewart Perry grew up in Lexington, Kentucky. Since 1983 he has been the co-owner of Perry & Perry State Farm Insurance, one of the largest State Farm Insurance agencies in the state of Kentucky and is a Diabetes Consultant and Advocate. Stewart's family has been dramatically affected by diabetes. His son had type 1 diabetes, both parents, and sister have all had diabetes during their lifetime. He has lost a son, uncle, grandfather and great grandmother to complications of diabetes. Stewart was diagnosed with type 2 diabetes in 1990. Since that time, he has been actively involved in Diabetes issues and groups. . Stewart was the Chairman of the National Board of Directors and the Chair of the National Advocacy Committee for five years at the American Diabetes Association. Stewart is a member of the Kentucky Diabetes Network and a founding member of the Fayette County Diabetes Collation. Stewart was appointed by two different Governors of Kentucky to the GET FIT KY Board and The Diabetes Research Trust Fund Board. Stewart is one of the founders of the Diabetes Leadership Council and currently serves as Chairman of that organization where he has been instrumental in passing Diabetes Action Plan legislation in 28 states. He is currently the Vice-Chair of the Diabetes Patient Advocacy Coalition and served as interim CEO for three months. He is a very well know speaker in diabetes circles on advocacy related topics. Stewart serves on the board of Children with Diabetes.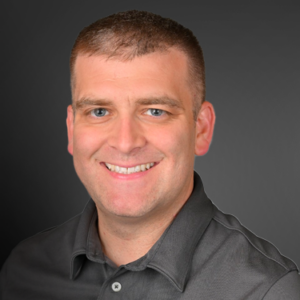 Faculty, Young Adult Program Volunteer
Matthew Point, MS, is a Development Manager for the Eastern PA Chapter of JDRF International. Prior to joining JDRF International, Matt worked in higher education administration and, he holds a Bachelor's in Spanish and a Master's in Higher Education. As part of his role on campus, he managed special accommodations for housing and dining plans for students with disabilities or dietary restrictions, and he was also responsible for all on-campus emergency management. Matt began attending CWD events in 2013 to support his partner, Brian, who has type 1 diabetes. Matt looks forward to attending every conference, specifically to see all of his "type 3" friends (significant others of people with type 1) and to learn about new technology.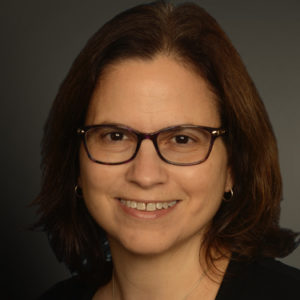 Faculty
Toni Pollin, MS, PhD, CGC, is a human geneticist, board certified genetic counselor, and leader of a PhD/MS graduate program in Human Genetics at the University of Maryland Baltimore. She educates graduate, medical, and genetic counseling students as well as practicing providers about the genetics of diabetes and other common, complex diseases. She has authored or co-authored over 100 publications, and her current research program consists of three main areas: (1) using analytical tools to identify genes and genetic variants involved in susceptibility and response to treatment and preventive intervention for type 2 diabetes and related traits in the Amish, the Diabetes Prevention Program (DPP) and Treatment Options for Type 2 Diabetes in Adolescents and Youth (TODAY) Study; (2) elucidating the function of apolipoprotein C-III and cardioprotective and metabolic effects of its deficiency through deep phenotyping of carriers of the first known null mutation in the APOC3 gene which she discovered in 2008; and (3) integration of genomic medicine into health care, particularly with respect to monogenic diabetes. In this latter area, she led the Personalized Diabetes Medicine Program (PDMP), an NHGRI-funded IGNITE (Implementing Genomics in Practice) Network Project designed to develop, disseminate and evaluate a sustainable approach to the detecting, genomically diagnosing and promoting individualized therapy for individuals with monogenic forms of diabetes and a cross-NHGRI payer/stakeholder engagement effort. She now works with patients, providers, and researchers to work toward universal access to diagnosis and individualized treatment for monogenic diabetes in the Monogenic Diabetes Research and Advovacy Project (MDRAP). She also leads the NICHD-funded ClinGen Genomic Clinical Variant Expert Curation Panel for Monogenic Diabetes, which complements the PDMP in addressing the underdiagnosis of highly genetic forms of diabetes in which a molecular diagnosis is critical for receiving appropriate treatment. Finally, she is a co-investigator in RADIANT, the NIDDK-funded Rare and Atypical Diabetes NeTwork.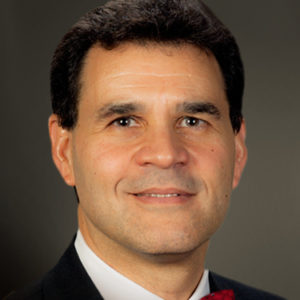 Faculty, Grandparents Faculty
Henry Rodriguez, MD, a pediatric endocrinologist who has focused on the prevention and management of type 1 diabetes (T1D), has been a FFL faculty member for 10-years. He has been a lead investigator in national and international T1D studies including the NIH-funded DPT-1, TrialNet, EDIC, and the Helmsley Trust-funded T1D Exchange, and studies on beta-cell preservation in type 1 diabetes and expanding the number of FDA-approved medications for children with T1D and T2D. He serves on the ADA Scientific Oversight, National Advocacy. and Legal Advocacy Committees, the Safe at School, and Membership Advisory Working Groups, and he is President of the local ADA Community Leadership Board. He is also a long-standing supporter on diabetes camps.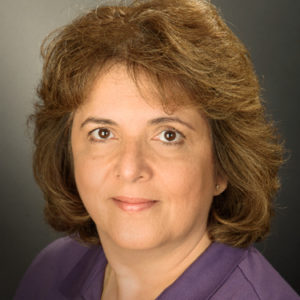 Faculty, Grandparents Faculty
Janet Rodriguez, RN, CDCES, CRA, a longstanding FFL faculty member, is an experienced nurse, educator, and research coordinator with nearly one decade of expertise in diabetes technologies. Janet became a registered nurse in 1986. Initially concentrating in pediatric critical care, she migrated to nursing quality assurance, prior to dedicating herself to diabetes. Her passion is empowering people of all ages living with diabetes. She specializes in diabetes technologies and leads the Diabetes Technology Clinical and Clinical Research Programs at the University of South Florida Diabetes and Endocrinology Center in Tampa. She is a proud member of the ADA's Safe at School Working Group and long-time diabetes camp nurse.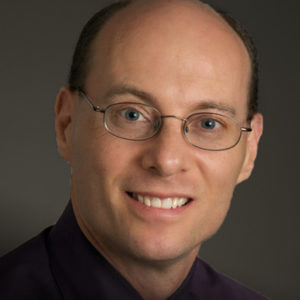 Faculty, Occasional Expert
Gary Scheiner, MS, CDCES, is owner and Clinical Director of Integrated Diabetes Services, a practice located just outside of Philadelphia specializing in intensive insulin therapy and advanced education for children and adults. He and his staff provide consultations throughout the world via phone and the internet. Gary is a Masters-level exercise physiologist. He has been a Certified Diabetes Educator for 19 years, and served as the 2014 Diabetes Educator of the Year. He has had type 1 diabetes for 30 years and makes personal use of insulin pump therapy and CGM. Gary has written dozens of articles for diabetes trade publications and six books, including the popular Think Like A Pancreas – A Practical Guide to Managing Diabetes With Insulin. He lectures nationally and internationally for people with diabetes as well as professionals in the healthcare industry. In addition to serving on the faculty of Children With Diabetes and the Board of Directors for JDRF, Gary volunteers for the American Diabetes Association, Diabetes Sisters, and Setebaid Diabetes Camps. Gary has been happily married for 25 years and has four wonderful kids. A fitness fanatic, he enjoys playing basketball, running, cycling and cheering on his Philadelphia sports teams.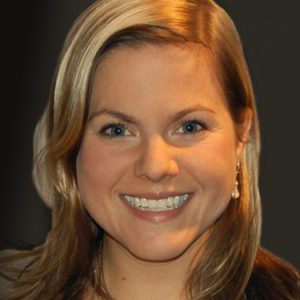 Faculty
Kerri Sparling has been living with type 1 diabetes since 1986, diagnosed at the age of seven. She manages her diabetes and lives her life by the mantra "Diabetes doesn't define me, but it helps explain me." Kerri is an internationally recognized diabetes advocate. She is the creator and author of Six Until Me, which from May 2005 to May 2019 was one of the most widely-read diabetes patient blogs, reaching a global audience of patients, caregivers, and industry. She has been featured on NPR, US News and World Report, CBNC, Yahoo! Health, LA Times, The Lancet, Whole Living, Disney's Family.com, and Family Circle, among other national outlets. In addition to her writing, Kerri is a highly-rated speaker and has presented the patient perspective to audiences around the world. She works to raise awareness for diabetes, patient advocacy, and the influence of social media on health outcomes. Her first book, Balancing Diabetes (Spry Publishing), looks at type 1 diabetes in the context of "real life." Kerri and her husband live in Rhode Island, USA, with their two children. You can follow her writing and the release of her next projects at KerriSparling.com. Kerri's participation is part of Tandem Diabetes Care's Live Life in Full Color speaker series.

 Denotes faculty or staff with diabetes
Highlights from Past FFL Conferences