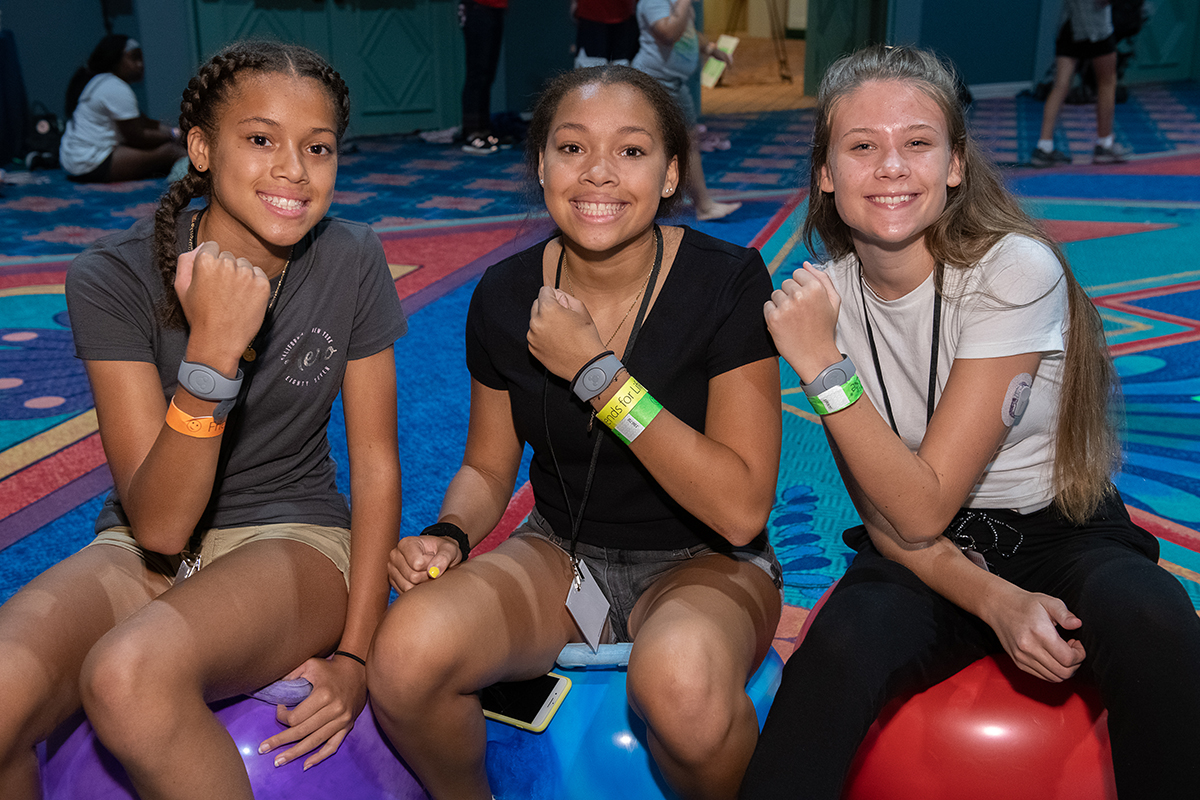 Crowne Plaza Downtown
Indianapolis, Indiana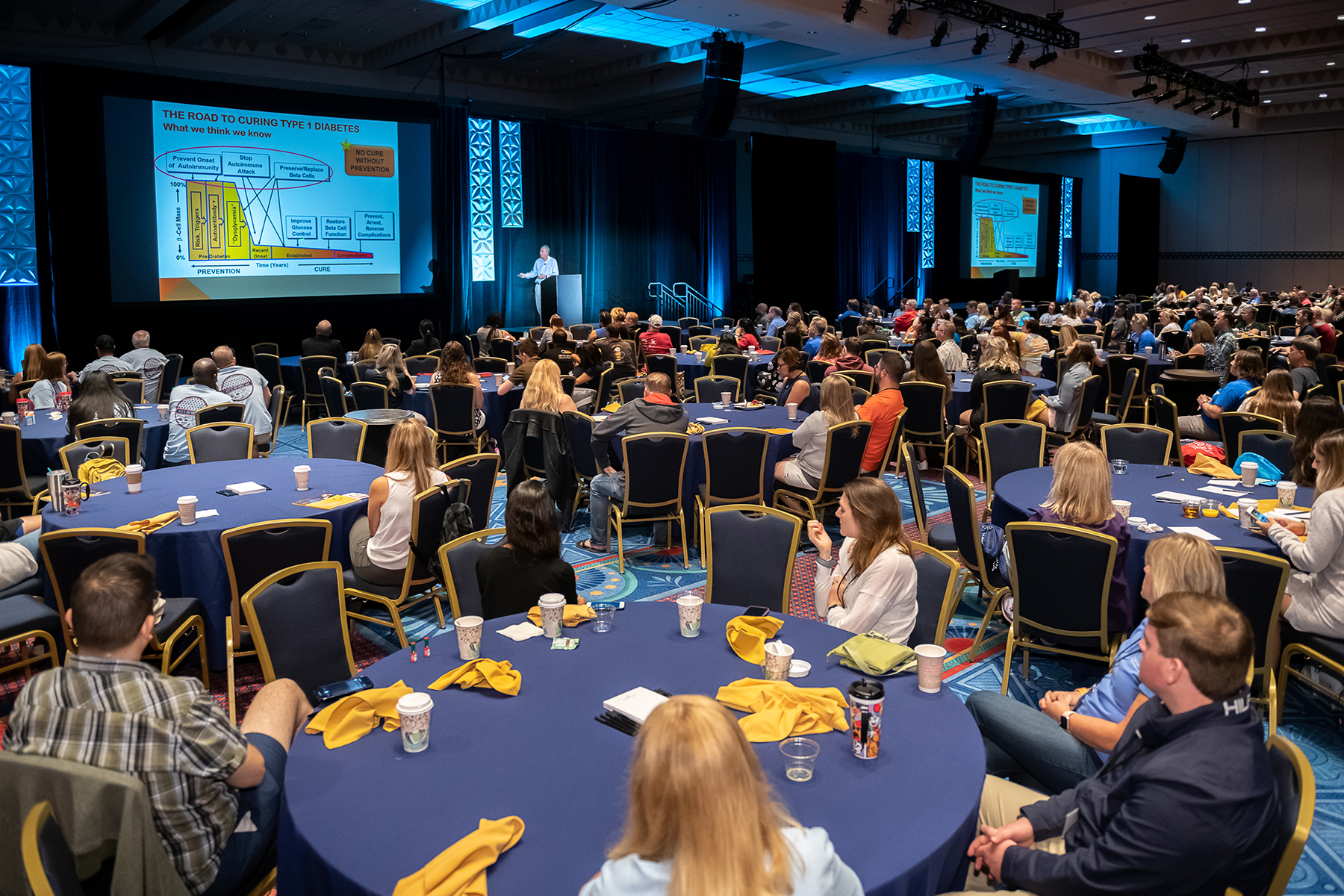 Crowne Plaza Downtown
Indianapolis, Indiana

Children with Diabetes presents
Friends for Life® Indianapolis 2020
Coming to Friends for Life means you'll immediately be welcomed, celebrated, and inspired by this community. Our presenters are world-renowned clinicians, physicians, and community experts that will walk you through the latest in diabetes care and support. You'll learn about cutting-edge diabetes management concepts, participate in discussion groups with your peers, and find motivation and inspiration alongside your fellow PWD and caregivers.
We keep saying "this is a conference you'll never forget!" because it's true: attending Friends for Life means you're not alone and that you're part of the CWD family. Come hang out with us in Indianapolis!
THANK YOU TO OUR GENEROUS SPONSORS
Registering for the Conference
Every participant needs to register for the conference
Registration pricing for everyone age 6 and older:
- Early registration - $155 through November 30, 2019
- Regular registration - $165 through March 26, 2020
- Full registration - $185 on site beginning March 27, 2020
- Children ages 0-5 are $50
Registering for the hotel only registers you for a hotel room and registering for the conference only registers you for the conference itself.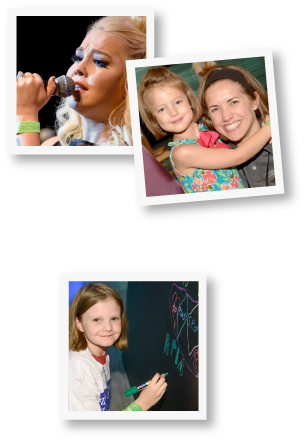 Registration includes:
All sessions for adults and children ages 6-17
Kiddie Kove for children ages 5 and under
Friday evening reception
Saturday breakfast, lunch, and morning/afternoon beverage and snack breaks
Sunday breakfast, lunch, and morning/afternoon beverage and snack breaks
One t-shirt per person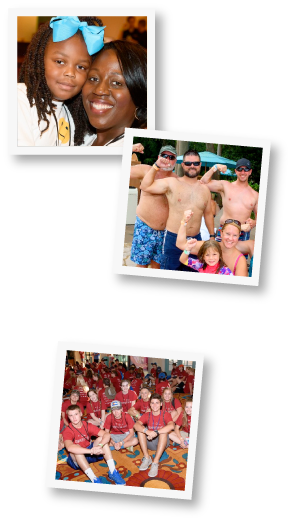 Cancellation Policy: Cancellations prior to March 1, 2020 will be refunded minus a $25 per person processing fee. Beginning March 1, 2020, no refunds are available.
The weekend program is designed to offer a variety of educational sessions all day Saturday and Sunday. Following sessions, late afternoon and into the evening, there will be free time. During some sessions, there will be a choice of speakers. The program will end late afternoon on Sunday.
Conference Venue
The Crowne Plaza Indianapolis Downtown Union Station is now accepting reservations for Friends for Life Indianapolis 2020. Rooms are $159/night + tax. You may reserve a room by calling 877-270-1393 or by using the Crown Plaza's online reservation system.
Please make sure to state that you are with the Children with Diabetes Friends for Life Indianapolis 2020 conference. Subject to availability of group rate rooms, you may reserve guest rooms at these rates for three days prior to and following the conference. Check-in is 3:00 p.m. and check-out is 11:00 a.m. Paid parking is available.
Note that there is a conference registration fee per person and that reserving a room does not register you for the conference. Rates vary according to the date of registration.
Note:
Cut off for hotel reservations within the Friends for Life conference group is March 1, 2020.
Cancellation policy:
Cancellations prior to March 1, 2020 will be refunded minus a $25 per person processing fee. Beginning March 1, 2020, no refunds are available.
Should I Attend?
CWD has invited some of the top experts in the research and clinical care to share their ideas with you. In addition to the scheduled presentations, the conference faculty will be available during meals and breaks for more personalized discussion. Our faculty are very approachable - don't be shy about asking questions! This is a time to discuss anything on your mind relating to diabetes management. It's a great opportunity to network, share ideas, and interact with CWD's most wonderful and caring professionals!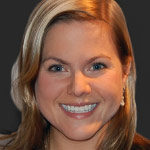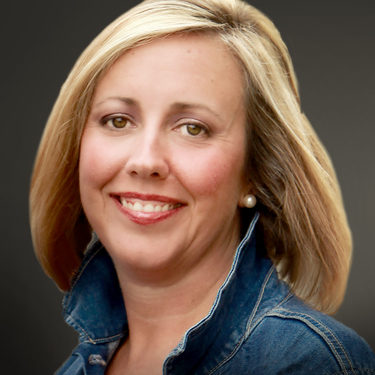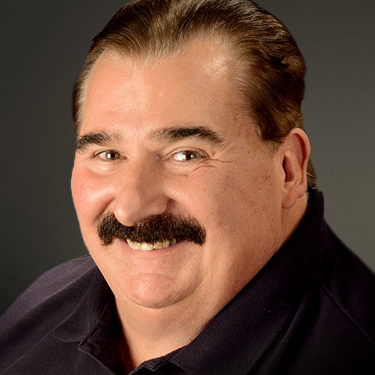 Why Friends for Life matters ...
"How can you not feel good about managing diabetes when you're in that environment, soaking in the newest research, getting the chance to see cutting-edge technology up close, and connecting with new friends and old who just get it?"
Is FFL just for children and their families?
Friends for Life® began when Laura Billetdeaux asked CWD families if they wanted to vacation together. That annual gathering turned into the conference it is today, and includes T1 adults, grandparents teens, tweens and toddlers, and siblings.
But Friends for Life is not just for children. Friends for Life brings together all kinds of people impacted by diabetes, providing support and education for children, adults, caregivers, spouses, and friends. There's no limit to our community, or the inspiration you'll find there.
Thinking about attending? There's something for everyone, from the newly diagnosed family to the folks who have been living with diabetes for decades.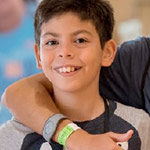 Families & Individuals
with type 1 diabetes including toddlers, tweens, teens, and young adults, including siblings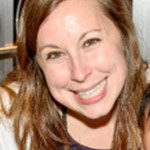 Adult T1s
and their significant others, children, and friends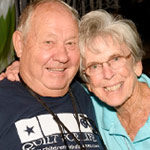 Grandparents and Other Caregivers
who are supporting their family members with type 1 diabetes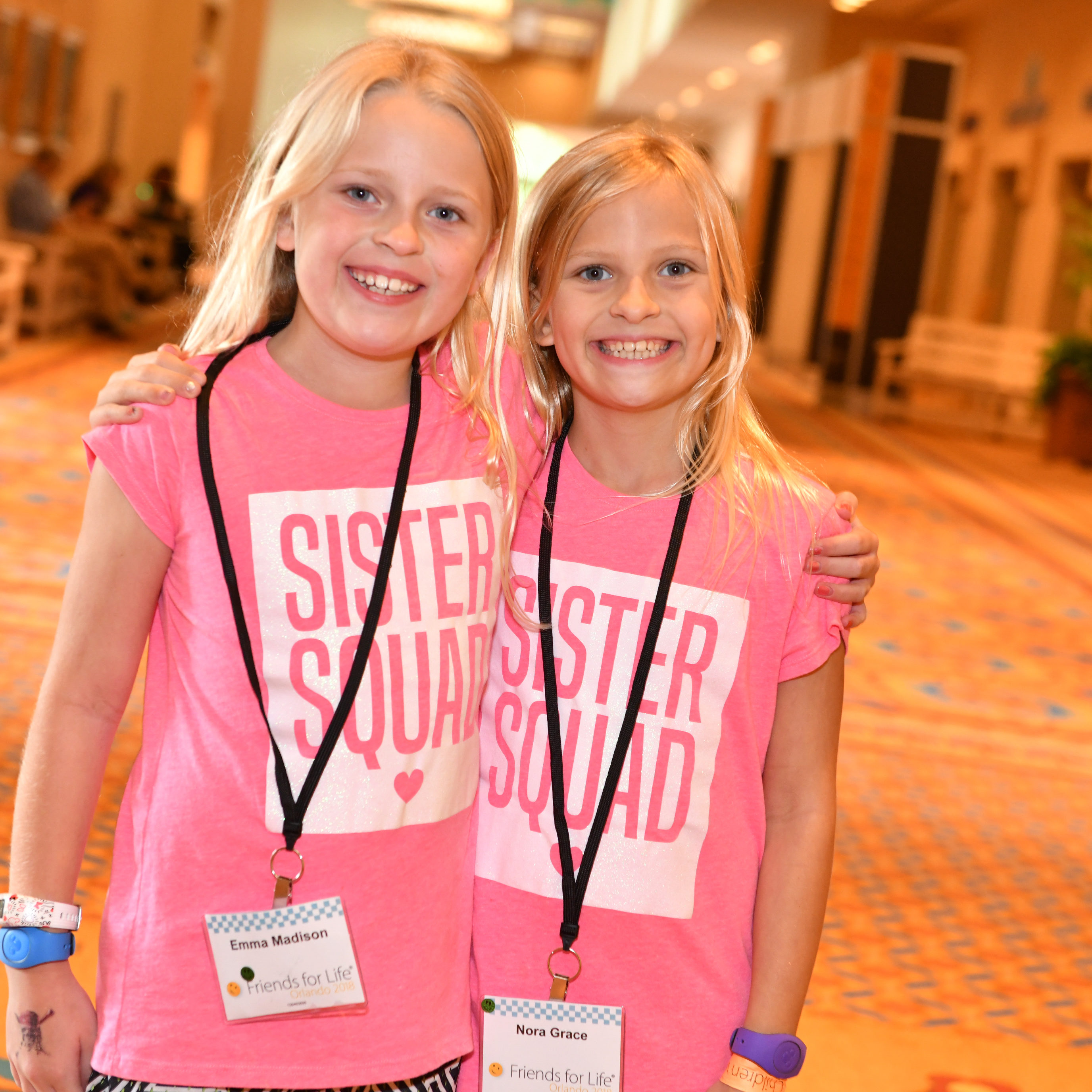 Siblings
who, even though they don't have diabetes, they still live with diabetes
Health Care Professionals
who work with type 1 diabetes (CEUs are not offered)
I'm a T1 and a Friend for Life
" Sometimes, when days are kind of rough, I'll put on a green bracelet to remind myself that I am not alone. "
FRIDAY, MARCH 27 - 6:00 PM - 9:00 PM
Registration and Reception / Exhibits Open
Registration Opens at 6:00 — Exhibits and Food Open at 7:00
SATURDAY, MARCH 28 - 8:00 AM - 5:00 PM
Buffet breakfast, numerous presentations, buffet lunch & refreshment breaks throughout the day. Youth events all day. Dinner on your own. 
SUNDAY, MARCH 29 - 9:00 AM - 4:00 PM
Buffet breakfast, numerous presentations, buffet lunch & refreshment breaks throughout the day. Youth events all day. 
Faculty, Experts & Youth Staff
CWD has invited some of the top experts in the diabetes community to share their experience and wisdom with you. In addition to the scheduled presentations, the conference faculty will be available during meals and breaks for more personalized discussion. Our faculty are very approachable - don't be shy about asking questions! This is a time to discuss anything on your mind relating to diabetes management. It's a great opportunity to network, share ideas, and interact with CWD's most wonderful and caring professionals!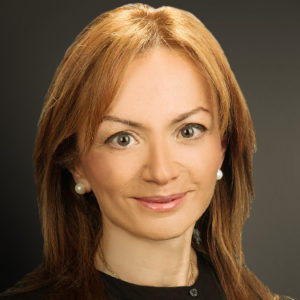 Faculty
Eda Cengiz, MD, MHS, FAAP, is Associate Professor of Pediatrics at Yale University School of Medicine and Visiting Professor of Pediatric Endocrinology at Koc University School of Medicine. Most noteworthy, is her position as Director of Yale's Insulin Pharmacokinetics and Pharmacodynamics (PK-PD) Research Study Center—the only center in the world to conduct insulin action studies in children and adolescents with type 1 diabetes. For over a decade, Dr. Cengiz has served as a faculty member with the Yale Diabetes Research Group and has spearheaded diabetes-related clinical studies focusing on insulin action (PK-PD), methods to accelerate insulin action, diabetes technology, and artificial pancreas (closed-loop) systems. She is a member of the Juvenile Diabetes Research Foundation's 'No More DKA' group and the National Institutes of Health (NIH) Initiative to Advance Pediatric Therapeutics Diabetes Core Group. She serves as an elected Advisory Board Member for the International Society of Pediatric and Adolescent Diabetes (ISPAD) and oversees multinational projects in diabetes research and management. Dr. Cengiz also collaborates with pediatric diabetologists abroad to promote the wellbeing of children with diabetes. Dr. Cengiz is a world-renowned scholar, who has received numerous distinguished awards from premier academic institutions, including the Yale Clinical Center for Investigation Scholar Award, the Brown University W. Alpert Medical School Dean's Excellence in Teaching Award, and the Yale School of Medicine Mae Gailani, MD, Faculty Teaching Award. She has been the institutional Principal Investigator of various diabetes-related clinical trials and has been awarded numerous research grants to conduct investigator-initiated studies. Her scientific publications focus on insulin PK-PD and diabetes technology. She has developed novel evidence-based guidelines for diabetes management and has served as keynote speaker for multiple scientific conferences domestically and abroad.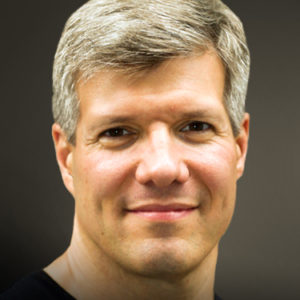 Faculty
Edward Damiano, PhD, is Professor of Biomedical Engineering at Boston University (BU) and President & CEO of Beta Bionics. His educational training is in the areas of biomedical and mechanical engineering as well as applied mathematics. Over the years, his lab at BU, and at the University of Illinois before that, has been engaged in basic scientific research that combines aspects of fluid dynamics, solid mechanics, and intravital microscopy to study the biomechanics of the inner ear and blood flow in the microcirculation. In addition to his basic science research, he has also committed himself to building a bionic pancreas for type 1 diabetes (T1D). Ever since his 20-year-old son, David, was diagnosed with T1D in infancy, he has set his sights on creating and integrating autonomous, intelligent systems for automatically regulating blood glucose levels in diabetes and with a vision of building a bihormonal (insulin and glucagon) bionic pancreas that David could have in college. He and his engineering team at BU began conducting experiments testing an early prototype of their bionic pancreas running on a laptop computer in diabetic swine in 2005 and then progressed with their clinical collaborators at the Massachusetts General Hospital through in-patient trials in adults and adolescents with T1D from 2008–2012. From 2013–2018, his team at BU and clinical collaborators conducted over a dozen home-use clinical trials in adults and children with diabetes (and other chronic conditions of glycemic dysregulation) testing a mobile version of their bionic pancreas, which ran on an iPhone and wirelessly controlled one or two insulin pumps. With nearly $2.5 million in donations from over 1,000 gifts from the T1D community in 2014 and 2015, his engineering team at BU, along with their contract manufacturers, began building the first fully integrated bihormonal bionic pancreas that does not rely upon smartphone technology. They called their device the iLet, in homage to the pancreatic islets of Langerhans. At the end of 2015, the iLet and associated technology was licensed to Beta Bionics, Inc., a Massachusetts Public Benefit Corporation that plans to commercialize the bionic pancreas for people with diabetes and other disorders of glycemic dysregulation. The first home-use clinical trial of the iLet was conducted in adults and children with T1D between May and October 2018. Three additional home-use clinical trials testing the iLet have been conducted in 2019. In collaboration with Damiano's lab at BU, and 16 clinical sites across the US, Beta Bionics plans to begin final clinical (Phase 3) trials testing the iLet in 2020 and seek FDA approval of the device for commercial distribution in the US in late 2020.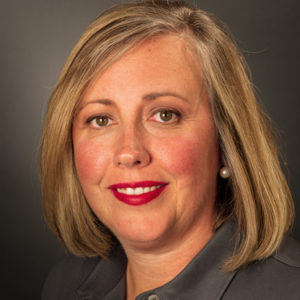 Faculty, Young Adult Program Staff
Collector of Orange and Green Wristbands, Leigh Fickling is the Executive Director of the Disability Management System at Duke University and Health System. With over 20 years of higher education administration experience, Leigh is an expert in college and workplace accommodations for individuals with disabilities. As a former solo legal practitioner, Leigh's law firm specialized in education law, disability law, and family law. Leigh is the mom to twins, Ava (green band) and Davis (orange band), and can most often be found in the FFL hallways shouting, "SLOW DOWN!" Leigh feels that FFL is the number one most important tool in her diabetes tool kit and can't imagine trying to dia-beat-this without the strong support from her friends for life. FFL Conferences are the highlight of the year for the Fickling family and they can't wait to welcome new and returning families into their circle of friends! #greenandorangeforlife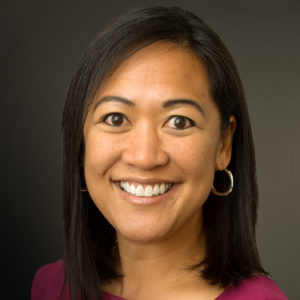 Faculty
Jasmine D. Gonzalvo, Pharm.D, BCPS, BC-ADM, CDCES, LDE, FAADE, is a Clinical Associate Professor of Pharmacy Practice in the College of Pharmacy at Purdue University. Her clinical practice for Eskenazi Health involves the provision of Cardiovascular Risk Reduction services operating under a collaborative practice agreement in a population with serious mental illness and for those who primarily speak Spanish in an underserved population. Dr. Gonzalvo's research interests and publications relate to cardiovascular risk reduction in individuals with serious mental illness, integration of the Spanish language into both her practice and academic settings, and diabetes self-management education and services in the pharmacy setting. Her teaching areas within the College of Pharmacy involve diabetes, dyslipidemia, patient centered medical homes, motivational interviewing, and cultural competence. She served on the Board of Directors for the American Association of Diabetes Educators (AADE) from 2015 through 2017. She is the current Chair of the Board of Directors for the Certification Board for Diabetes Care and Education Specialists. She is active in diabetes-related advocacy efforts at the State and Federal levels. In 2018, she was appointed as one of 12 non-federal members to the National Clinical Care Commission. She has been recognized with several teaching and mentorship awards throughout her career.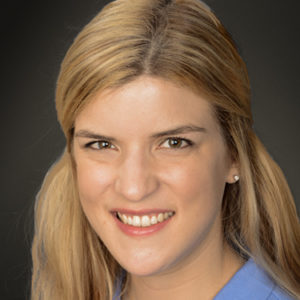 Faculty
Grace Grande-Cassell is very excited to be staffing her ninth year of Friends for Life conferences! She has grown up with a connection to type 1 diabetes because of her late grandfather, who lived with it for over 70 years. Grace currently lives in New York City where she works in digital marketing strategy. She is so happy to be back in Orlando with the Tween dream team!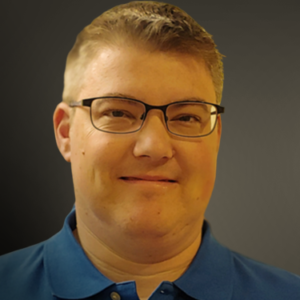 Faculty
Mike Hoskins has been acting as his own pancreas since 1984 when he was diagnosed at age five. His mom also lives with T1D, dx'd at the same young age. As managing editor of DiabetesMine.com since 2012, he's an active patient advocate in the Diabetes Community and has two decades of experience in print and online journalism that includes the Indianapolis Business Journal, and Johnson County Daily Journal. He lived for 11 years in Greenwood with his wife and their black lab, Riley (his editorial assistant!), before they moved back to Metro Detroit. You can find him on Instagram at @DiabetesMineNews as well as other social media platforms, and offline you'll probably find him exploring local coffee houses and microbreweries around the Great Lakes region.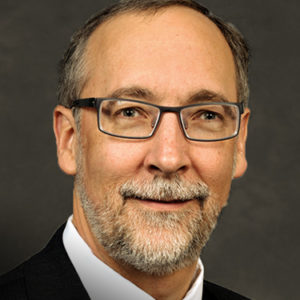 Board of Directors, DTeam, Faculty, Occasional Experts, Treasurer
George Huntley is the Chief Operating Officer and Chief Financial Officer of Theoris Group, Inc., a professional services and software company based in Indianapolis, Indiana, with offices throughout the US and Europe. He has been living with type 1 diabetes since 1983 and has been an active volunteer in the fight against diabetes since 1986. George has held many leadership roles with the American Diabetes Association including Chair of the National Board of Directors. George is a founding member and current officer of the National Diabetes Volunteer Leadership Council, a 501c3 organization dedicated to patient advocacy to improve the quality of life for people living with diabetes. George also serves on the board of Children with Diabetes.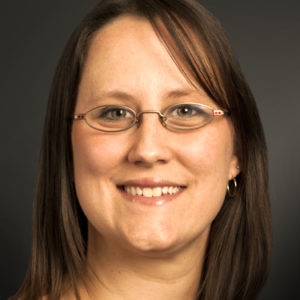 Faculty
Jessica C. Kichler, PhD, CDE, is a pediatric psychologist who specializes in working with chronically medically ill children and their families. She is also a certified diabetes educator (CDE). She provides individual, family, and group therapy for all ages of children and their families. In addition, she engages in research, education, and training in the areas of adjustment and coping, adherence, and the psychosocial outcomes of chronic illness in children and families. Dr. Kichler is Professor of Pediatrics at the University of Cincinnati Medical School, in the Division of Behavioral Medicine and Clinical Psychology at the Cincinnati Children's Hospital Medical Center in Cincinnati, Ohio.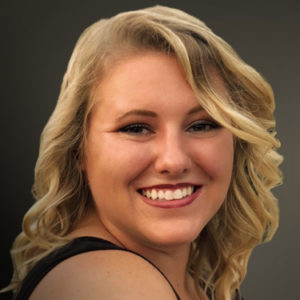 Faculty
Kathryn Ortiz was diagnosed with type 1 diabetes at three years old in 1995. She grew up in the Chicago area, but currently lives in Indianapolis, Indiana. Almost two years ago, Kathryn joined the diabetes online community in hopes of raising awareness and educating the world about diabetes as well as to share her personal story. She is also involved in the Indiana diabetes community both through her job and personal time. Kathryn is the Diabetes Program Coordinator for the Indiana State Department of Health (ISDH), but has previously worked as a Diabetes Education Instructor for the Diabetes Youth Foundation of Indiana and interned at both the American Diabetes Association in Indiana and Illinois. Kathryn holds her bachelor's degree in Public Health, a Masters in Public Health (MPH) and is a Certified Health Education Specialist (CHES). She is currently on the Tandem x2 and Dexcom G6.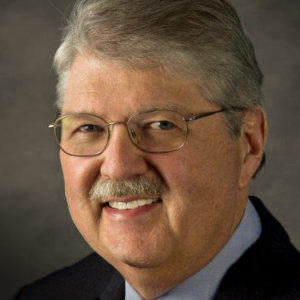 Board of Directors, Faculty
R. Stewart Perry grew up in Lexington, Kentucky. Since 1983 he has been the co-owner of Perry & Perry State Farm Insurance, one of the largest State Farm Insurance agencies in the state of Kentucky and is a Diabetes Consultant and Advocate. Stewart's family has been dramatically affected by diabetes. His son has type 1 diabetes, both parents, and sister have all had diabetes during their lifetime. He has lost an uncle, grandfather and great grandmother to complications of diabetes. Stewart was diagnosed with type 2 diabetes in 1990. Since that time, he has been actively involved in the American Diabetes Association. Stewart was the Chairman of the National Board of Directors and Chair of the National Advocacy Committee for five years, He was Chair Bluegrass Chapter for a number of years and helped organize many of the fundraising events still in existence. He served as the Kentucky Affiliate Board of Vice-Chair and was Chair-Elect when it became a part of the Southern Region where he served as the Chair of the Southern Region. He also is a former member of the National Board of Directors. He is the State of Kentucky State Advocacy Chair for ADA. Stewart is a member of the Kentucky Diabetes Network and a founding member of the Fayette County Diabetes Collation. Stewart was appointed by two different Governors of Kentucky to the GET FIT KY Board and The Diabetes Research Trust Fund Board where he currently still serves. Stewart is one of the founders of the National Diabetes Volunteer Leadership Council and currently serves as an officer of that organization where he has been instrumental in passing Diabetes Action Plan legislation in 18 states over the past four years. Stewart serves on the board of Children with Diabetes.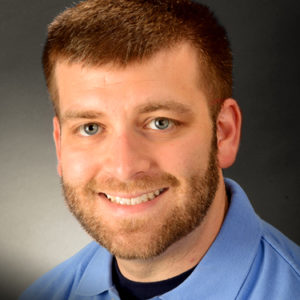 Faculty, Young Adult Program Staff
Matthew Point, MS, is a Development Manager for the Eastern PA Chapter of JDRF International. Prior to joining JDRF International, Matt worked in higher education administration and, he holds a Bachelor's in Spanish and a Master's in Higher Education. As part of his role on campus, he managed special accommodations for housing and dining plans for students with disabilities or dietary restrictions, and he was also responsible for all on-campus emergency management. Matt began attending CWD events in 2013 to support his partner, Brian, who has type 1 diabetes. Matt looks forward to attending every conference, specifically to see all of his "type 3" friends (significant others of people with type 1) and to learn about new technology.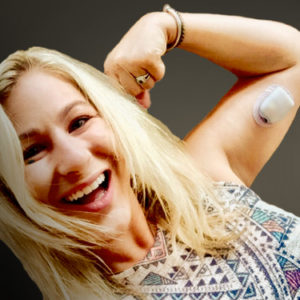 Faculty
Jillian Rippolone was diagnosed with type 1 diabetes in 1997 at the age of eight. Jillian and her brother were diagnosed one year apart from one another. Jillian was one of the first type 1 Instagram accounts, spreading diabetes awareness and inspiring others to live confidently with type 1 diabetes. Jillian is a type 1 advocate, volunteer in her community, and on her social media platforms. She currently lives in Michigan and holds her Bachelor's degree in Special Education and Social Science. You can find her on Instagram and facebook @t1dchick.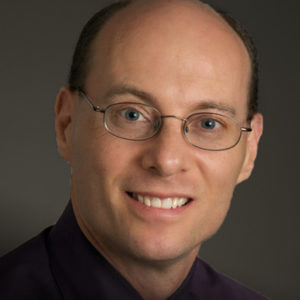 Faculty
Gary Scheiner, MS, CDE, is owner and Clinical Director of Integrated Diabetes Services, a practice located just outside of Philadelphia specializing in intensive insulin therapy and advanced education for children and adults. He and his staff provide consultations throughout the world via phone and the internet. Gary is a Masters-level exercise physiologist. He has been a Certified Diabetes Educator for 19 years, and served as the 2014 Diabetes Educator of the Year. He has had type 1 diabetes for 30 years and makes personal use of insulin pump therapy and CGM. Gary has written dozens of articles for diabetes trade publications and six books, including the popular Think Like A Pancreas – A Practical Guide to Managing Diabetes With Insulin. He lectures nationally and internationally for people with diabetes as well as professionals in the healthcare industry. In addition to serving on the faculty of Children With Diabetes and the Board of Directors for JDRF, Gary volunteers for the American Diabetes Association, Diabetes Sisters, and Setebaid Diabetes Camps. Gary has been happily married for 25 years and has four wonderful kids. A fitness fanatic, he enjoys playing basketball, running, cycling and cheering on his Philadelphia sports teams.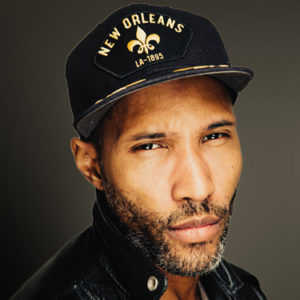 Faculty
Khary Septh is Co-Founder and Executive Editor of The Tenth Magazine, a bi-annual publication that engages the world's most dynamic LGBTQ artists and intellectuals of color in presenting content steeped the American tradition of politically engaged journalism that pays attention to long form, ambitious writing and critical queer thought. Having published over seven volumes, hundreds of online pieces, as well as programmed countless readings, panels, and large-scale live events across the country with brands like HBO and The Smithsonian Museum of American Art, The Tenth has been called by The New York Times, "an erudite, fashion-forward magazine about black gay culture" and can be found on bookshelves from MoMA PS1 in New York City to Barnes & Noble all across America. A graduate of Cornell University, before starting The Tenth, Khary spent many years as a Creative Director for some of the biggest names in fashion, from Barneys New York to Beyoncé, and these days, spends his time living between New York's Hudson River Valley and New Orleans.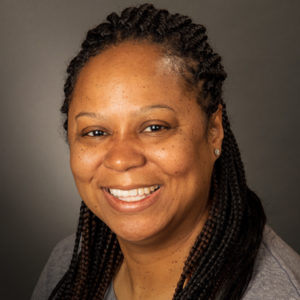 Faculty
Cherise Shockley was diagnosed with LADA (Latent Autoimmune Diabetes in adults) June 2004. She is the founder of Diabetes Social Media Advocacy (#dsma), creator of the Blue Fridays initiative and WOCDiabetes (Women of Color living with Diabetes). Cherise is a subject matter expert in diabetes social media, online communities, and peer support. She is a wife, mother, and veteran.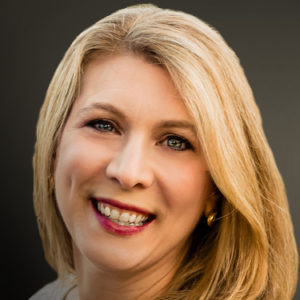 Faculty
Stacey Simms is the host of the award-winning podcast Diabetes Connections and was named one of Diabetes Forecast Magazine's "People to Know: 2017." Stacey's son was diagnosed with type 1 diabetes in 2006, one month before he turned two, and Stacey started blogging about her family's experience with T1D a few week later. For more than a decade, she hosted Charlotte's Morning News on WBT-AM, the city's top-rated morning radio news show. Stacey's been named to the Charlotte Business Journal's Forty under 40 and as one of the 50 Most Influential Women in Mecklenburg County by the Mecklenburg Times.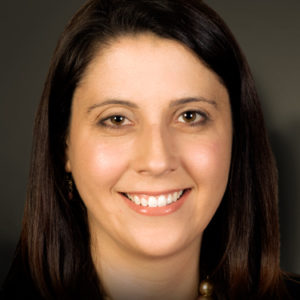 Faculty, Grandparents Faculty
Laura Smith, PhD, CDE, is a professor of pediatrics, a pediatric psychologist, and certified diabetes educator at Cincinnati Children's Hospital Medical Center and the University of Cincinnati. Dr. Smith provides clinical care and conducts research in the area of pediatric type 1 diabetes. Her research focuses on disordered eating and type 1 diabetes, how family interactions impact diabetes management, and the psychological impact of being genetically at-risk for type 1 diabetes. Dr. Smith has published research articles in these areas and speaks on these topics to various groups of healthcare providers, researchers, and patients. She also provides clinical services to individuals living with type 1 diabetes and their families. Dr. Smith's work is guided by her own experience: she was diagnosed with type 1 diabetes 20 years ago and believes that having diabetes can be challenging but is manageable with education, a positive outlook, and a good support network.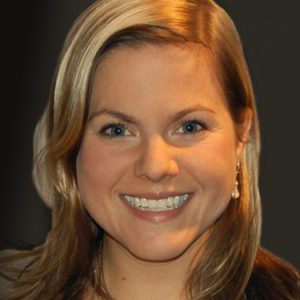 Faculty
Kerri Sparling has been living with type 1 diabetes since 1986, diagnosed at the age of seven. She manages her diabetes and lives her life by the mantra "Diabetes doesn't define me, but it helps explain me." Kerri is an internationally recognized diabetes advocate. She is the creator and author of Six Until Me, which from May 2005 to May 2019 was one of the most widely-read diabetes patient blogs, reaching a global audience of patients, caregivers, and industry. She has been featured on NPR, US News and World Report, CBNC, Yahoo! Health, LA Times, The Lancet, Whole Living, Disney's Family.com, and Family Circle, among other national outlets. In addition to her writing, Kerri is a highly-rated speaker and has presented the patient perspective to audiences around the world. She works to raise awareness for diabetes, patient advocacy, and the influence of social media on health outcomes. Her first book, Balancing Diabetes (Spry Publishing), looks at type 1 diabetes in the context of "real life." Kerri and her husband live in Rhode Island, USA, with their two children. You can follow her writing and the release of her next projects at KerriSparling.com. Kerri's participation is part of Tandem Diabetes Care's Live Life in Full Color speaker series.

 Denotes faculty or staff with diabetes