Friends for Life Orlando 2021 Livestream Sessions
Welcome, CWD family!  Livestreamed sessions took place at Coronado Springs in Orlando all day on Thursday and Friday, and we have those recordings available now. These videos will be live through the end of August, so be sure to check them out before they're gone!
Note: Each link clicks through to the CWD YouTube channel.
Friends and Family Banquet
Join CWD staff members Jeff Hitchcock, Laura Billetdeaux, Matt Point, and Marissa Town, plus CWD's Chairman of the Board, Dr. Ken Mortisugu, for this welcome to the Friends and Family Banquet.
THANK YOU!
We cannot say THANK YOU enough to our extraordinary sponsors who made it possible for us to return, in person, for our Friends for Life Orlando 2021 conference
Recordings of Sessions from Thursday, July 8, 2021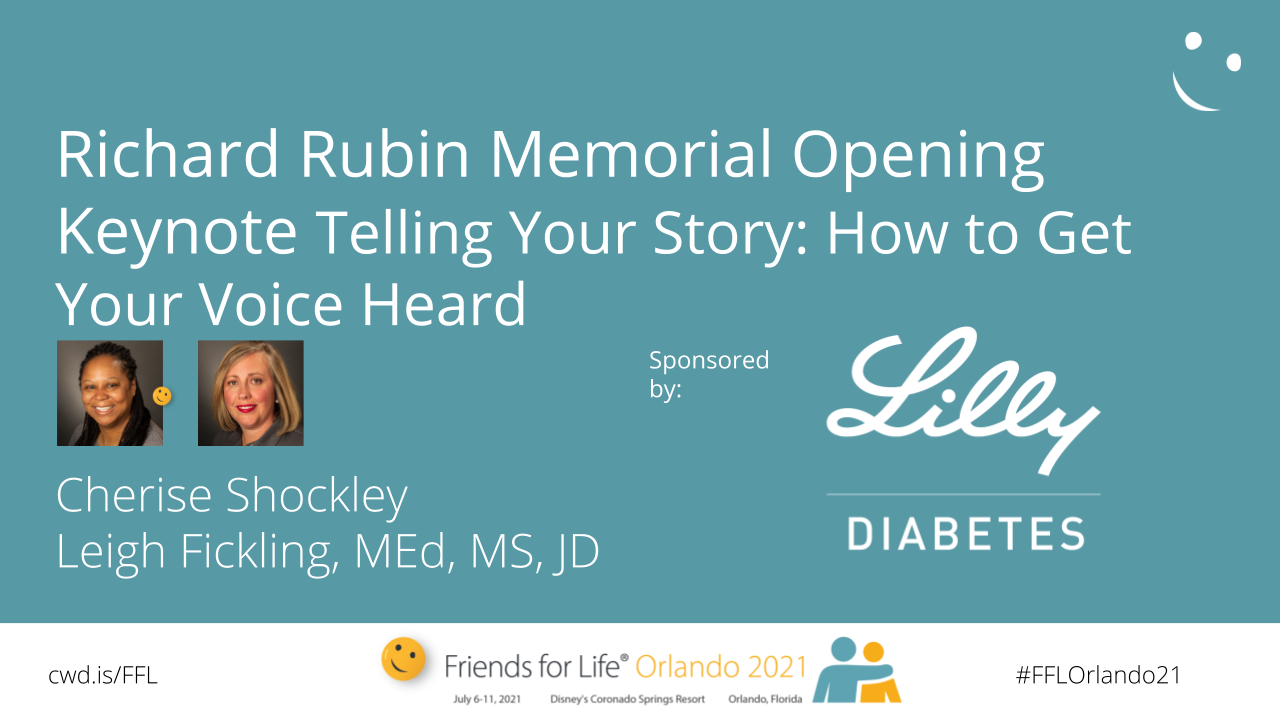 Richard Rubin Memorial Opening Keynote: Telling Your Story: How to Get Your Voice Heard
Every story matters. And when it comes to diabetes, every diabetes story should have the chance to be heard. Diabetes advocate and PWD Cherise Shockley joins CWD mom and advocate, Leigh Fickling to share their stories and help you curate yours.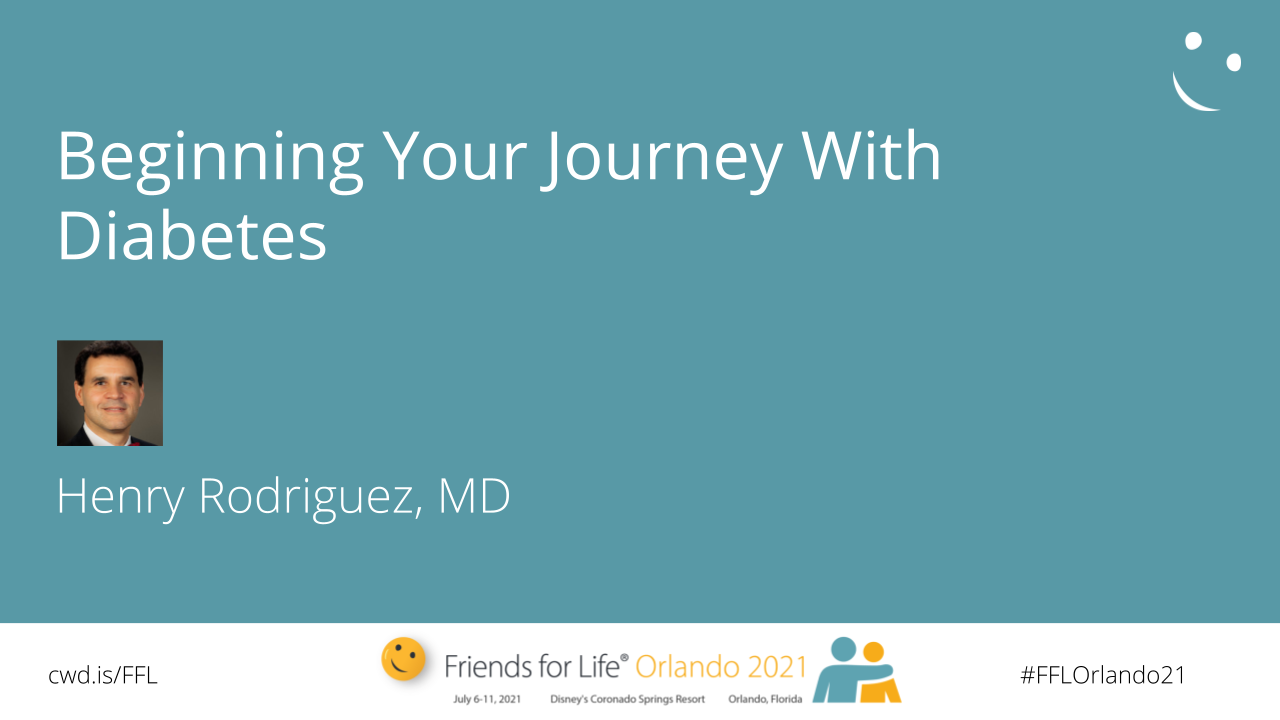 Beginning Your Journey with Diabetes
If you are here at Friends for Life, diabetes is part of your journey. Dr. Henry Rodriguez brings his experience working as a pediatric endocrinologist to help you start your journey off on the right foot.
Time In Range: Why is Everyone Talking About It?
Time in Range is a new "buzz term" in diabetes care, but what is it all about? World-renowned endocrinologist and CWD Board member, Dr. George Grunburger, will share his knowledge about Time in Range and the key takeaways for families and people with diabetes.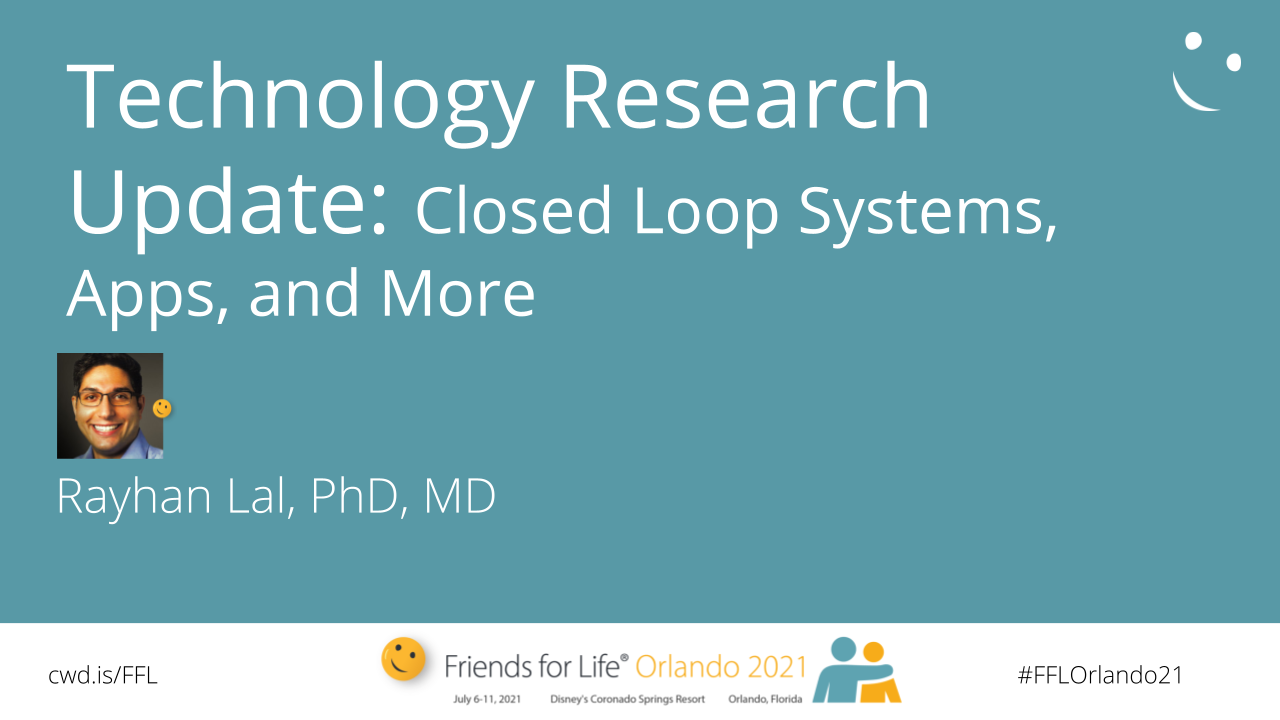 Technology Research Update: Closed Loop Systems, Apps and More
Technologies are changing at an ultra-rapid pace. Dr. Rayhan Lal brings his expertise as a pediatric and adult endocrinologist, as well as PWD, to provide an update on the newest technologies in the diabetes world.
Recordings of Sessions from Friday, July 9, 2021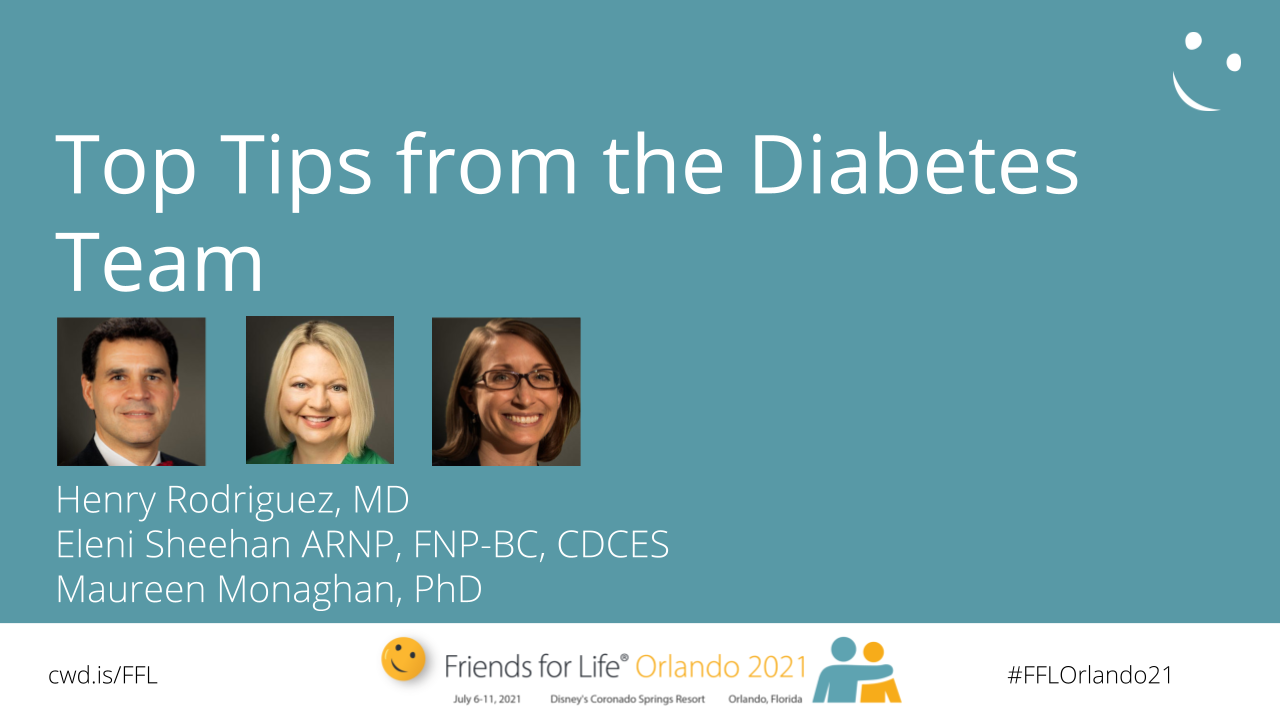 Top Tips from the Diabetes Team
Diabetes is one part a science, one part an art, and one part keeping you on your toes. Our panel of health care professionals include an endocrinologist, a diabetes educator, and a diabetes psychologist offer their top tips in managing diabetes.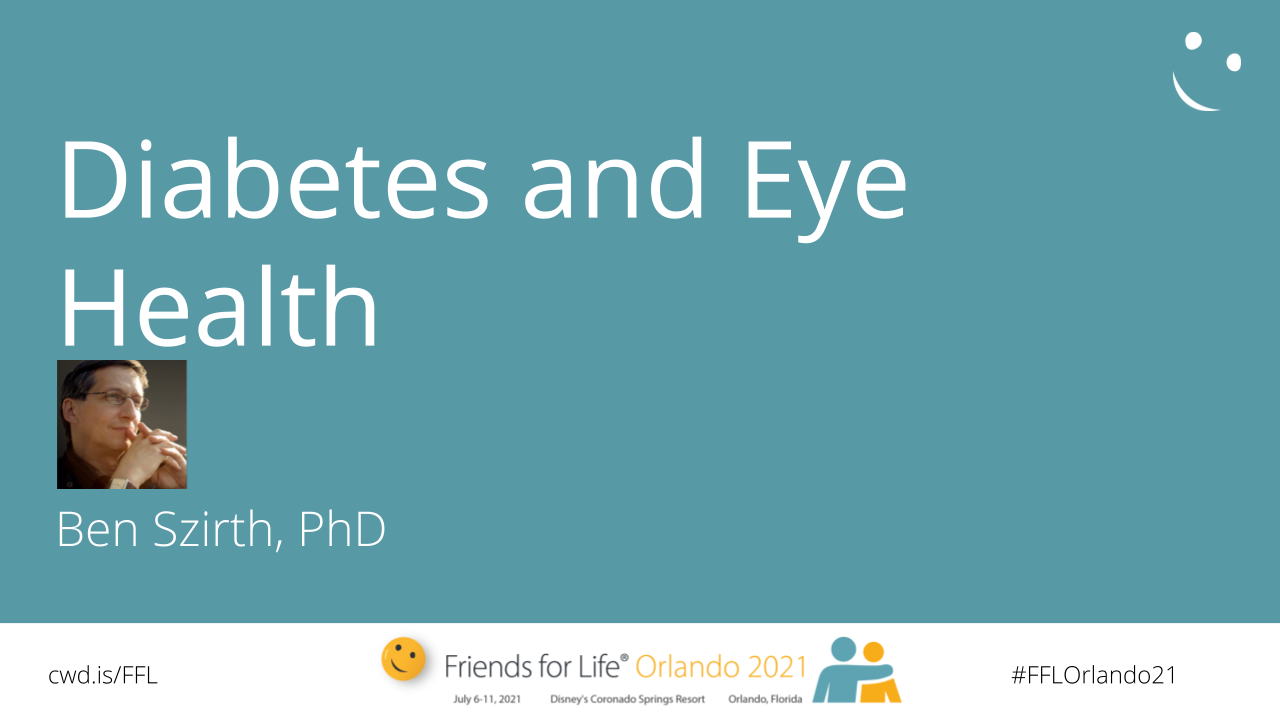 Diabetes and Eye Health
Dr. Ben Szirth has been coming to Friends for Life conferences for over a decade and providing retinal screenings for the attendees. Dr. Ben will help you and your family learn everything there is to know about keeping eyes healthy with diabetes.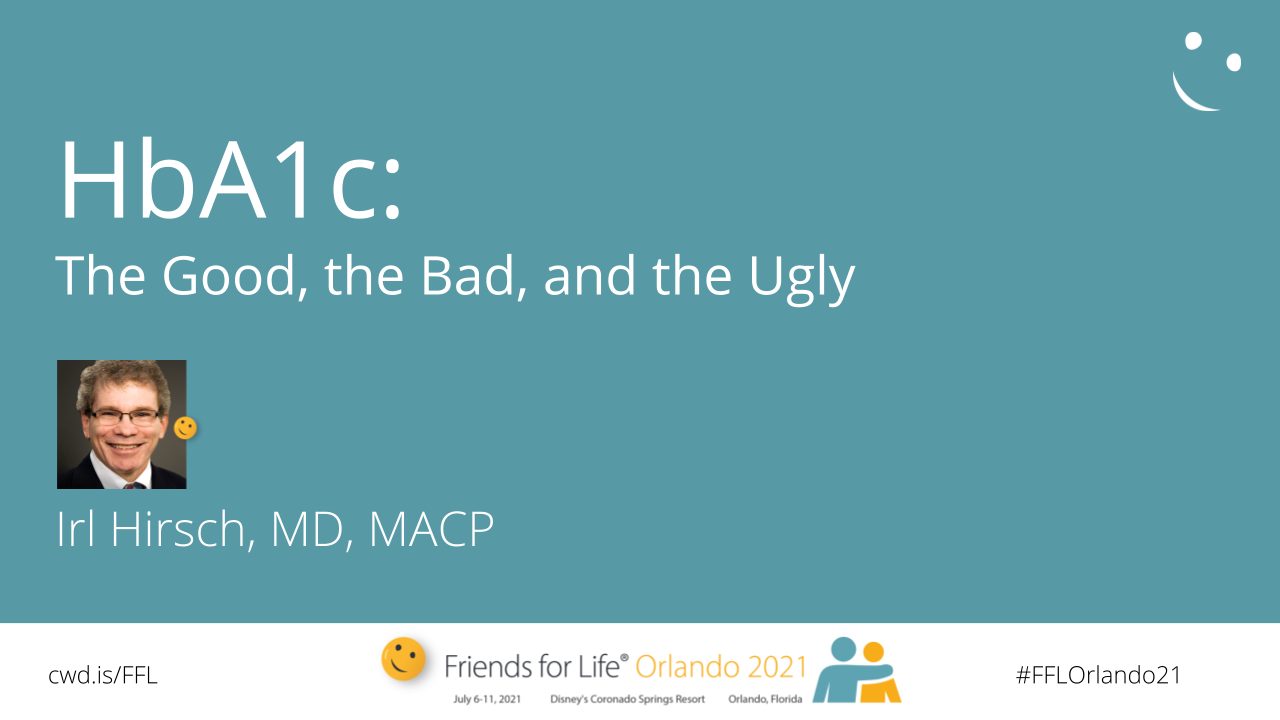 HbA1C: The Good, the Bad, and the Ugly
A1C has been the gold standard for diabetes "control" for the last 30 years, but the times are changing, and CWD is on the cutting edge of this trend. Endocrinologist Dr. Irl Hirsch will discuss the benefits and the pitfalls of utilizing the A1C to gauge diabetes management.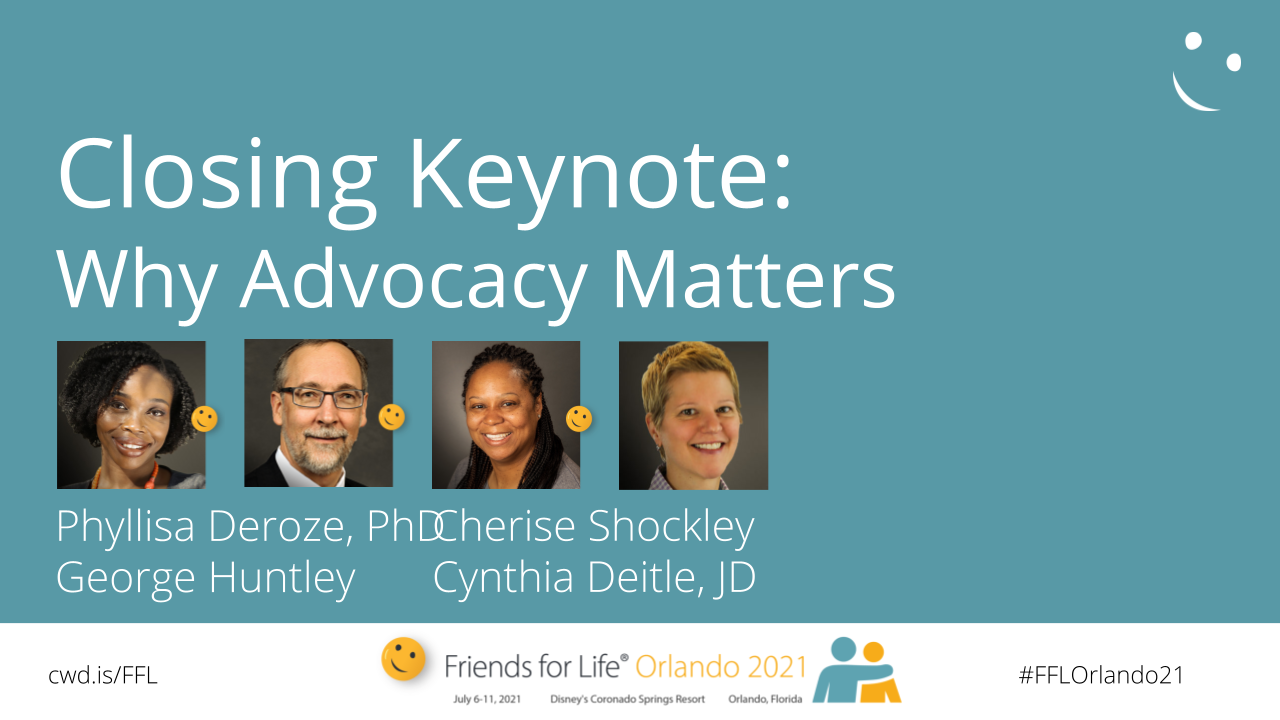 Closing Keynote: Why Advocacy Matters
Many things are hard to understand until you get an up close and personal view, and diabetes is no exception. The more we advocate for change, the more we benefit, as a community. Join this panel discussion to hear from our CWD experts about why advocacy matters, how to get your voice heard, and how to work with the diabetes community to improve access, education, and quality of life for us all.