Room Moderators and Monitors
Our Room Moderators and Monitors welcome you to each session and introduce our amazing faculty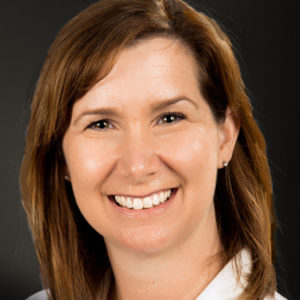 Deb Ruppert is so happy to be back as a part of the Friends for Life team. Deb started her relationship with Children with Diabetes while in the diabetes industry and looks forward to being a leader with the adult program support team (and supplying stickers for the sticker table!) each year. She's been actively involved in helping to care for her dad's diabetes for many years. Outside of FFL, she is head of commercial marketing with Journey Biosciences and loves gardening, cooking, college basketball, and her four-legged fur baby, Gus. Come say hi!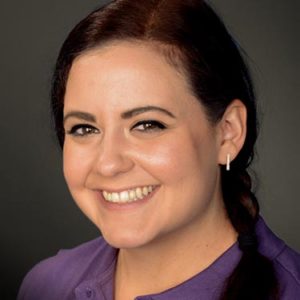 Carolyn Billetdeaux, MBA, has worn almost every 'hat' in her 21 years with CWD – from youth attendee to volunteer to staff to Tween & Siblings program leader – and played a key role in developing the Siblings youth programming track. After taking a year off to pursue her MBA at IE Business School in Madrid, Carolyn returned to FFL in a behind-the-scenes role. She continues to act as a mentor for new program leaders, and also supports volunteer training, the FFL auction, and other CWD operations as needed. Carolyn loves spending time with her Friends for Life family and enjoys helping CWD continue to grow and thrive for the next generation of FFLs.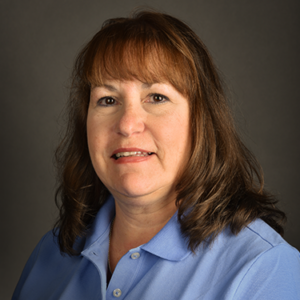 Kathy Brown lives in Connecticut with her husband, Eric. She is mom to Connor and Russell (dx'd in 8/2007 at the age of three). She quickly found CWD's message boards and found a community of people who "get it." She and Russell have attended FFL conferences since 2014. Kathy volunteered for the Virtual FFL conferences held in 2020 and is thrilled be be working with the Room Captain team this year. At home, Kathy enjoys volunteering and fundraising for diabetes nonprofits and supporting diabetes families. She also enjoys photography, travel and knitting.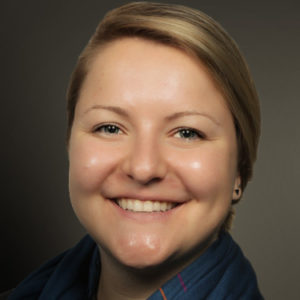 Helen Finegold attended her first Friends for Life conference in 2018, and has been coming back as a volunteer ever since. She lives and works in Connecticut with her husband Will (dx 2004). Helen looks forward to FFL each year to learn about new technologies and reconnect with friends new and old. Outside of working with Children with Diabetes®, Helen enjoys photography, travel, and spending time with her two cats.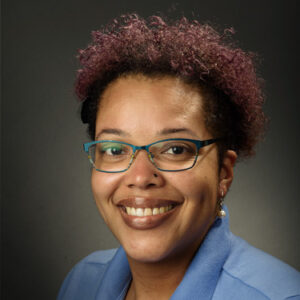 Nia Grant has been living with type 1 diabetes since 2007, and has been living her best life every step of the way. Having worked in several professions and traveling the world, Nia has gained a wealth of experience in living life with chronic illness. She plans to continue living adventurously and helping others with diabetes learn to advocate for and navigate through their own adventurous lives.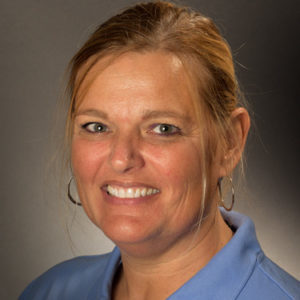 Helga Holterman is mom to Dennis (dx'd 5/24/2005) who attends college in South East Missouri, Lisanne (college in L.A.) and Stephanie (college in Athens, GA). In the Fall of 2005, the family attended their first CWD event in PA; and they've been coming to FFL ever since. Slowly but surely Helga became more involved with her new CWD 'family' and volunteered until she became part of the full time FFL staff two years ago. Helga relates, "At some point the 'diabetes journey' each one in our family was on, turned into a battlefield. One Wednesday morning, the start of another FFL, was the turning point for me. The support, the understanding, the love ... there is not anything like FFL, no matter what your role on this journey."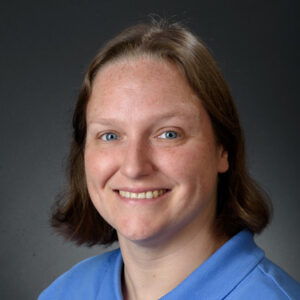 Rebecca B. Jervey has been living with diabetes since 1998 when she was diagnosed just before her second year of high school. Her doctor's comment at the time was, "while I'd never wish this on anyone, I know you'll be ok because you'll treat it like a science experiment." Since then life has been a constant science experiment getting to know how her body reacts to things and picking up as much new technology as she can. She started looping in early 2018 and has since used OpenAPS, Omnipy, AndroidAPS, and FreeAPS at various times (and with various pumps and CGMS). Whenever burnout hits, she switches things up and tries a new technology to bring back the excitement of mastering diabetes. Outside of her diagnosis, she works as a trainer for pharmaceutical companies on a software suite that helps new drugs and devices get submitted to agencies worldwide. She also volunteers as part of the Camp Nejeda Walk-a-Thon committee and as a Moderator for the Loop and Learn Facebook group.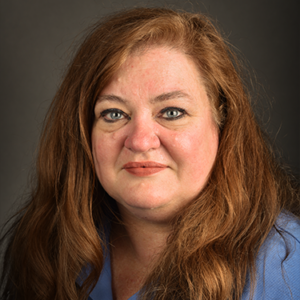 Kristianne Keyser, from Tecumseh, Michigan, is a proud mom of five and an Air Traffic Controller. Her youngest daughter, Isabella, was diagnosed with type 1 diabetes in 2016. Her family attended their first Friends for Life Orlando conference the summer after her diagnosis. Kris cannot say enough about the impact that first FFL had on her daughter and their entire family. They have been loyal FFLs ever since. Kris is so excited to be able to volunteer and give back to an organization that has come to mean so much to her family and so many T1D families around the world.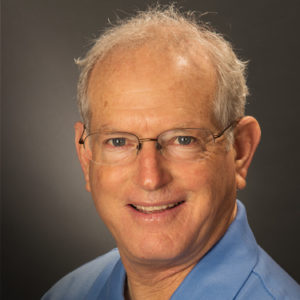 Benny Loebner Benny Loebner is married to Pam (First Timers Team) and the proud father of Sarah (dx'd 6/2002), who is a Physician Assistant at the University of Washington Diabetes Institute. He is also dad to Keith, who earned his Ph.D. at Stanford University in 2017, got married a few weeks later to Ellen, and just celebrated his son Jonah's first birthday. The family attended their first CWD Friends for Life conference one month after Sarah was diagnosed, and they have been volunteering in various capacities ever since. Benny, an environmental geologist living in Los Altos, California, enjoys most sports and coaches and referees for the American Youth Soccer Organization. He is looking forward to meeting and greeting everyone.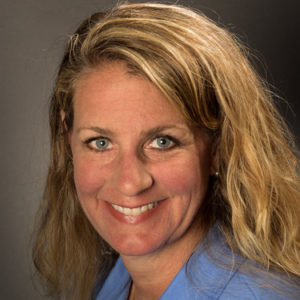 Bonnie Martin is mom to Sean, currently serving in the US Air Force and Sarah (dx'd in 2009), who is a 2020 graduate from the Nursing Program at Niagara University. Bonnie and her husband, Howard, live in Derby, NY. The family attended their first FFL conference exactly one year after diagnosis in 2010 and have been attending ever since. Bonnie has volunteered for many years becoming a staff member in 2018, and she finds the conference invaluable. Bonnie is thankful for her "FFL family" and everything she has learned for herself, her daughter and her family. At home, Bonnie works for a local school district.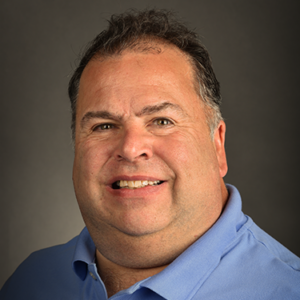 Bob O'Connell is husband to Colleen (Kiddie Kove Team) and father to Kaileigh (dx'd 1/2007) (Kiddie Kove Team) and Meghan. Bob and his family. Bob and his family live in northeastern Massachusetts and first attended FFL in 2008. They have been attending FFL for several years since. Bob works for Comcast in the southern New Hampshire area and is looking forward to volunteering once again this year to support this very important conference.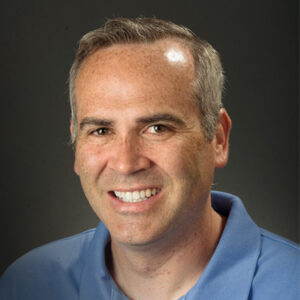 Brian Quinn was diagnosed with type 1 diabetes his freshman year of high school. Having lived with diabetes for more than 25 years at this point, he has been known to say that his diabetes is now legally able to rent a car without paying the extra insurance or age-related prices. Over the years Brian has participated in many JDRF Ride to Cure's and has clocked more miles on his bike than he ever thought he would. If you see Brian around, feel free to ask him about his love of all things Disney, especially Stitch. He can talk to you about cheese or penguins as well. Brian has been coming to Friends for life for years and as always is excited to be here now.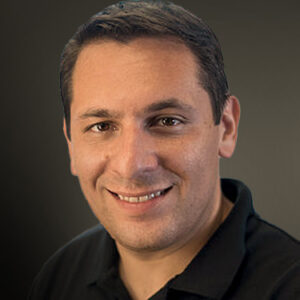 Ed Raskin has been active in the diabetes community ever since his son Max was diagnosed at the age of seven. In 2015, Ed co-founded and served in various executive management and board level roles at Beta Bionics, a medical technology company, through May of 2021. Prior to that, Ed practiced law in the healthcare sector. He is deeply interested in helping advance access to transformative technologies that address the many challenges of living with T1D. In December 2018, Ed was diagnosed with adult onset T1D, five years after his son.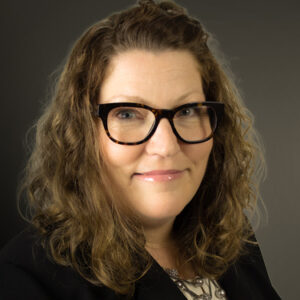 Georgia Robert advocates for all those living with type 1 diabetes through her volunteer work for JDRF, Beyond Type 1, and Clara Barton/Joslin Diabetes Center. Georgia is particularly committed to raising awareness about the warning signs of type 1, supporting newly diagnosed families, and ensuring all children with type 1 diabetes know they can excel in whatever they choose in life. Georgia's husband has thrived with type 1 diabetes for over 35 years, and one of their sons, Lucas, was diagnosed at the age of five. Georgia lives with her family in Longmeadow, Massachusetts and works as a school administrator in Connecticut.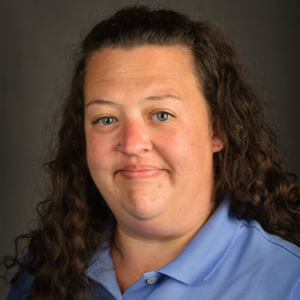 Robyn Wright is married to Tom and they are parents to Lauren, who was diagnosed with type 1 diabetes in 2010 at the age of five, and Parker. Robyn works as a certified clinical medical assistant at an Internal Medicine and Pediatrics private practice in Illinois. Robyn is the primary CCMA for one of the providers. She has attended several FFL conferences with Lauren since 2012. In her free time she loves cuddling with the family's two rescue pit bulls, listening to music, (mostly Dave Matthews Band), and crafting. Summer and July at Disney are her favorite seasons!

Indicates Room Moderator or Monitor with diabetes