Sports Central Staff
Our Sports Central Staff oversee our exercise, sports, and fitness programming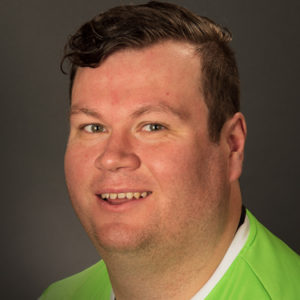 Zach Geren is husband to Melissa Geren, diagnosed at age four, and he is also Big Papa to Maddax. Zach started attending conferences in 2015 and has enjoyed every FFL since. Each conference, Zach looks forward to welcoming all to Sports Central for a little bit of sweat and a lot of fun. It's hard to miss Zach, as he is frequently in colorful socks and a headband. As an avid sports fan, Zach loves to watch and play almost every sport, especially basketball, tennis, football, and frisbee.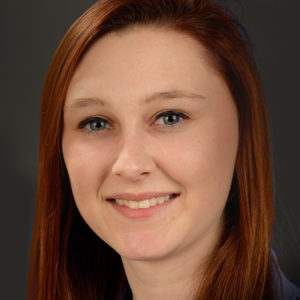 Hunter Cope, RN, EMT, is an emergency department nurse and currently seeking her Bachelor of Science in Nursing from the University of Florida. She grew up through the CWD elementary, tween, and teen programs with her service dog, Diva, at her side. Diagnosed with type 1 seventeen years ago, Hunter has attended Friends for Life Orlando Conferences since 2003, and volunteered along with her family since 2006. She looks forward to being part of the staff again this year and reuniting with her conference friends.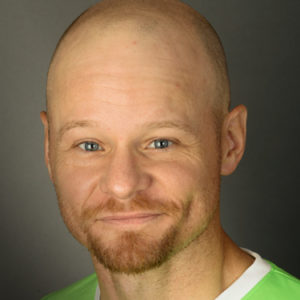 Someone once asked Mike Singletary, former NFL Chicago Bears linebacker, what his favorite part of the game was. He answered, "The opportunity to play." Since his diagnosis in 1995, Jimmy Dodson has expanded his classic athletic background into various areas of endurance and adventures sports for both the physical and mental challenges, as well as to demonstrate that diabetes is merely a factor that can be managed. Whether it is ice climbing, racing mountain bikes, running the Goofy Challenge, or playing a pick-up game, there aren't many things he has not tried. Over the years, he has been actively involved with CWD, Adventures for the Cure, Mountains for Active Diabetics, IDEA 2000, Insulindependence, Hope on 2 Wheels, JDRF Ride to Cure, and has experiences as a guide, coach, and fitness instructor. Professionally, Jimmy is the statewide Ecological Restoration Specialist for NC State Parks with duties as a wildlife biologist, registered forester, fire ecologist, and wildland firefighter.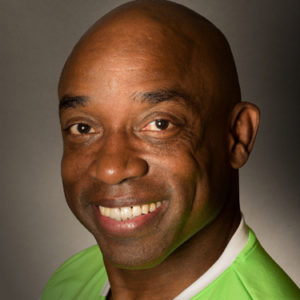 Harold Sanco, CPT, is a former National Aerobic Champion and two-time bronze medalist at the National Step Challenge Competition. He has been voted Washington, DC's "Best Instructor" by Washingtonian magazine and The Washington Post. With more than 20 years of experience in youth physical education and coaching, he is an internationally acclaimed instructor and trainer who teaches across the United States, Canada, and 15 countries for some of the top fitness conferences in the world. His popular "Urban Funk" class has been featured in People, Allure, and W magazines. He is AFAA certified and a Master Trainer for Lebert Training Systems.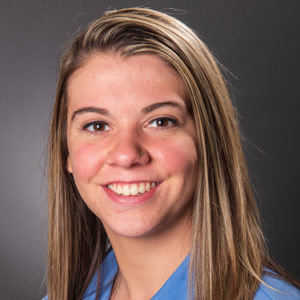 Sarah Smith, BSN, RN, is 24 and was diagnosed with type 1 diabetes at age 11 in July 2009. Her first Friends for Life Orlando Conference was exactly one year later in 2010 and she has been attending ever since. This will be her fifth year as a staff member, and she is looking forward to another year of encouraging kids to never let type 1 stop them from anything they want to do, especially anything athletic. She grew up playing ice hockey and softball and never let type 1 hinder her love for the game. Sarah is thankful to FFL for the many friends she has made and for giving her the opportunity to continue to learn and grow. She has worked with the Elementary Group and Tweens in the past and is excited for her second year working with the Sports Central team.

Indicates Sports Central Staff member with diabetes