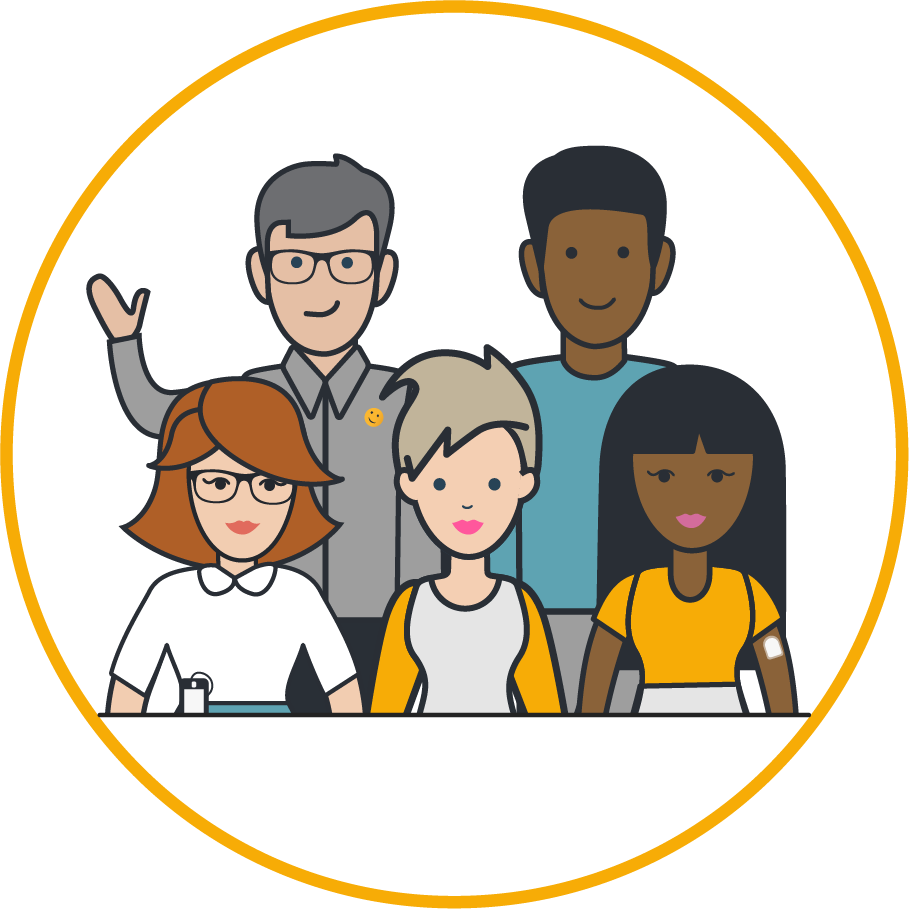 The Conference Faculty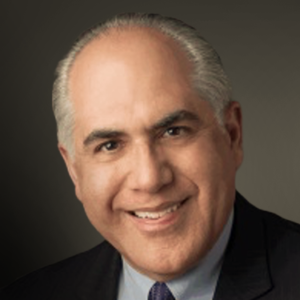 Ramon (Ray) Benedetto, DM, MS, LFACHE, is a retired US Air Force Colonel and an active consultant who helps business leaders transform organizational leadership and culture for performance excellence. He is Board Certified by and a Life Fellow of the American College of Healthcare Executives. He is co-author of It's My Company TOO! (2012) and a graduate of Penn State, the Universities of Southern California and Phoenix, Air War College, and the National Defense University. Ray and Joan are parents to Jayce, who was diagnosed with T1 at 18 months, and three adult children. They have been attending FFL since 2015. Ray was diagnosed with T2 in 2018. As a family, Ray, Joan, and Jayce strive to educate others about T1D whenever possible.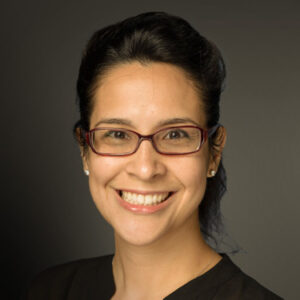 Angelina Bernier, MD is a Pediatric Endocrinologist at the University of Florida and Fellowship Program Director. Before coming to UF, she worked at Boston University and Joslin Diabetes Center. She also served as the Medical Director of the Barton Diabetes camp. At UF Health Dr. Bernier established the Metabolic & Obesity Clinic with focus on diabetes prevention and polycystic ovary syndrome (PCOS). She has received funding from private foundations to support clinical studies of diabetes technology, educational multimedia programs and physical fitness measures to address insulin sensitivity in prediabetes and T1D populations. Dr. Bernier is a Member of the UF Diabetes Institute.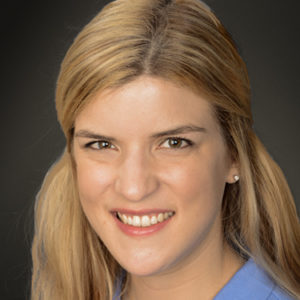 Grace Billetdeaux is very excited to be staffing her 11th year of Friends for Life conferences! She has a connection to type 1 diabetes through her late grandfather, who lived with it for over 70 years, and her husband Sam, who lives with type 1 diabetes. Grace currently lives in Detroit where she works as a director of integrated marketing strategy.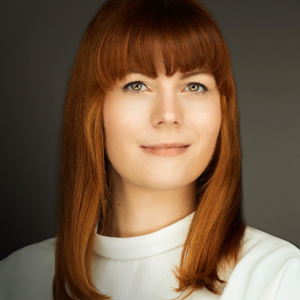 As a medical doctor and researcher of Charité – Universitätsmedizin Berlin and Digital Clinician Scientist of the Berlin Institute of Health, Head of Medical of Dedoc Labs, and Female Science Talent 2022 of the Falling Walls Foundation, Dr. Katarina Braune's mission is to revolutionize diabetes care through interdisciplinary collaboration, digital technology, and by shifting traditional paradigms.
Living with diabetes for 20+ years, she is empowering others and raising awareness about innovations emerging from the patient community as a global advocate and public speaker. As co-chair of the not-for-profit organization Hacking Health Berlin, she is actively promoting the paradigm shift in healthcare towards patient centricity, e.g. through interdisciplinary hackathons and as an independent consultant and mentor for emerging and leading med-tech companies.
Katarina went to Medical School and completed clinical rotations in Germany, Switzerland, South Africa, Spain, London, and Malta and completed her residency in Pediatrics in 2021. She provided Medical support to refugees from mainly Syria, Iraq, and Afghanistan during the crisis in 2015/16 and now to refugee children with diabetes from Ukraine. Currently, she is undertaking a double fellowship in Pediatric Endocrinology and Medical Informatics at Charité and recently joined Dr. Rayhan Lal's team at the Stanford Diabetes Research Center.
Katarina is co-leading the EU Horizon 2020-funded and patient-led project "OPEN", which investigates the #WeAreNotWaiting movement, where an online peer-support community of people with diabetes turned their existing devices into so-called "doit-yourself" or "open-source" automated insulin delivery systems towards the goal of making state-of-the-art diabetes technology available to everyone.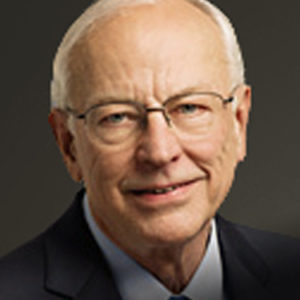 Bruce Buckingham, MD, is a Professor in the Department of Pediatric Endocrinology at Stanford Medical Center and Stanford Children's Hospital. His research focuses on continuous glucose monitoring in children and closed-loop (artificial pancreas) systems. He has been active as the principal investigator at Stanford in multiple NIH, JDRF and Helmsley sponsored research studies. He is currently doing multicenter closed-loop studies with Medtronic Diabetes, Type Zero, the University of Virginia, Insulet, Bionic Pancreas, Bigfoot Biomedical, Tandem, Rensselaer Polytechnic Institute, and Cambridge. His other interests include algorithms for detecting infusion set and sensor failures and to improve infusion set wear duration.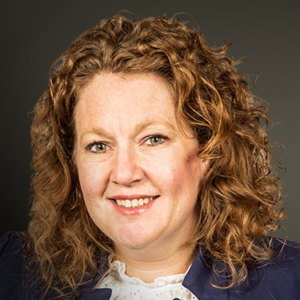 Erin Callahan is the Chief Operating Officer of the Diabetes Patient Advocacy Coalition and Diabetes Leadership Council and brings a passion for the mission to ensure quality of and access to care, medications, and devices for people living with diabetes. Her work spans federal and state activities, educating and lobbying in favor of patient-first policy including prescription pricing, technology access, and reducing barriers to care. Since her T1D diagnosis in 1986, Erin hasn't let diabetes slow her down and loves working on behalf of the diabetes community that inspires and motivates the DPAC and DLC teams every day. A "Disney Adult," Erin is excited to share this FFL experience with her sister and cousins and hopes you have a magical day!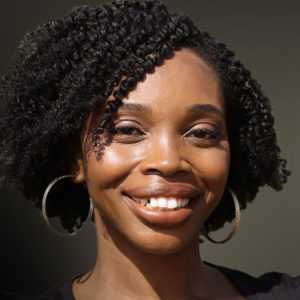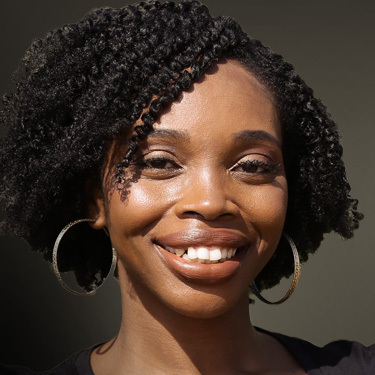 Phyllisa Deroze, PhD, is a global diabetes patient advocate. She began blogging at DiagnosedNOTdefeated.com almost immediately after being diagnosed with type 2 diabetes in 2011. Last summer, however, she learned that she has type 1 diabetes and spent the past eight years misdiagnosed. In addition to her blog, she founded Black Diabetic Info; a website dedicated to increasing cultural-competent diabetes information. Phyllisa has graced the cover of Health Monitor magazine and been featured in Diabetic Living, Diabetes Focus, and others magazines and newsletters. Her passion for diabetes lifestyle advocacy can be seen in her YouTube vlogs, social media posts, in-person workshops, published essays, and keynote speeches that she has given in five countries. Her motto "Diagnosed Not Defeated," is an inspiration for anyone diagnosed with diabetes and takes on new meaning for her after being diagnosed with diabetes twice.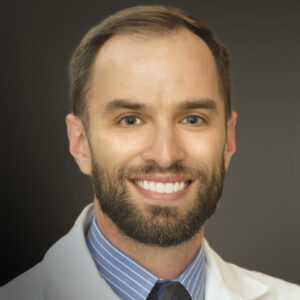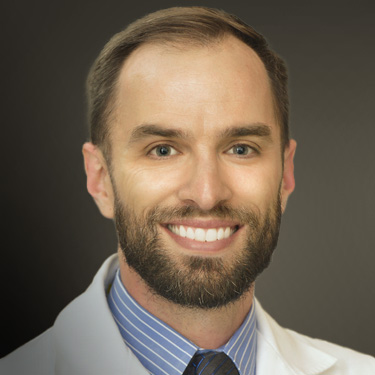 Daniel DeSalvo, MD, (or Dr. Dan as his patients call him) is a pediatric endocrinologist at Baylor College of Medicine / Texas Children's Hospital where he serves as Director of Strategic Collaboratives.  As a sophomore at Baylor University, his life changed forever when he was diagnosed with type 1 diabetes, which ultimately directed his career path.  After graduating from Texas A&M College of Medicine, he completed Pediatric Residency at The George Washington University School of Medicine where he was appointed Chief Resident, followed by a Postdoctoral Fellowship in Pediatric Endocrinology at Stanford University. Now, as a pediatric endocrinologist his greatest passion is helping others live well with diabetes, and he considers it a remarkable privilege to shepherd families on their diabetes journey. He currently serves on the T1D Exchange Quality Improvement Collaborative, Beyond Type 1 Scientific Advisory Council, and College Diabetes Network Clinical Research Advisory Committee. As a patient-oriented clinical researcher, his primary focus is on emerging diabetes technology including closed-loop automated insulin delivery systems. Dr. Dan enjoys an active life, which includes running, cycling, swimming, skiing, hiking and playing sports with his two young boys!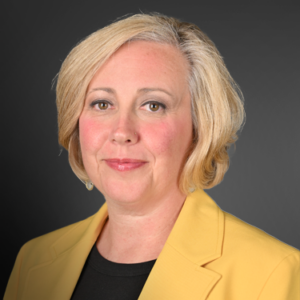 Leigh Fickling, JD, MEd, MS, serves as the Chief Operating Officer for Children with Diabetes. Leigh is responsible for the day-to-day operational leadership of the organization and for the oversight and implementation of the organization's strategic plan. Leigh's daughter, Ava, was diagnosed with type 1 diabetes in 2013 at the age of three. Leigh is a subject matter expert in the implementation of accommodations for people with diabetes in the classroom, workplace, and beyond. The Friends for Life conferences are the highlight of the year for the Fickling family and they can't imagine trying to dia-beat-this without their circle of friends.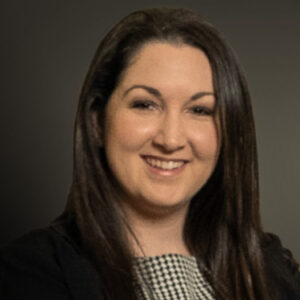 Elizabeth Forrest is a highly regarded Central Florida community healthcare advocate for those impacted by type 1 diabetes. She serves as a resource for several public school systems in addressing the needs of students with type 1 diabetes and has worked with Advent Health as panel leader for the 2018 World Diabetes Day Panel at Dr. Phillips Center for the Performing Arts.
She is regularly included on nomination lists for community activist awards among them Orlando Business Journal's Women Who Mean Business and I4 Business' Inspired Leadership Award. In 2018, Orlando Magazine recognized her as a Woman of the Year and in 2021, Orlando Family Magazine recognized Elizabeth as one of Orlando's Superwomen! Elizabeth is available for speaking engagements in support of spreading awareness about the impact the type 1 diabetes has on approximately 1.25 million American children and adults.
What started as a community fundraiser organized by a middle school student and small group of trusted advisers has blossomed into a year-round 501c3 nonprofit organization affecting children, adults and families across the United States and beyond.
Elizabeth is originally from Plantation, Florida but grew up in Sanford, Florida and graduated from Seminole High School's International Baccalaureate program and Dazzler Dance Team. Elizabeth has a Bachelor's Degree from the University of Florida and a Master's Degree from the University of Central Florida. Elizabeth completed several internships focused on public service, to include the Child Advocacy Center in Gainesville, Florida, the Partnership for Public Service in Washington, D.C. and the Clinton Foundation in New York, New York.
Elizabeth leads the organization with passion and energy, as a volunteer. Elizabeth is the Chief Operating Officer at Dan Newlin Injury Attorneys in Orlando, Florida. She is married to Jeff, mother to Jeffrey, and they have a Labrador Retriever named Basal.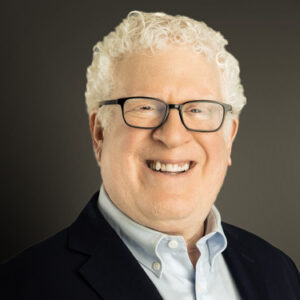 Robert A. Gabbay, MD, PhD, is Chief Scientific and Medical Officer of the American Diabetes Association and Associate Professor at Harvard Medical School. His research focuses on innovative models of diabetes care to improve diabetes outcomes and the lives of people with diabetes. Throughout his vibrant career, he has had many accomplishments as a basic science researcher, developer of patient communication tools, creator of the first broad scale diabetes registry, designer of care management training programs, and leader of one of the largest primary care transformation efforts in the US around the Patient Centered Medical Home.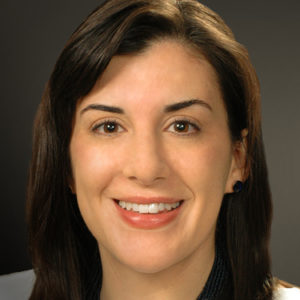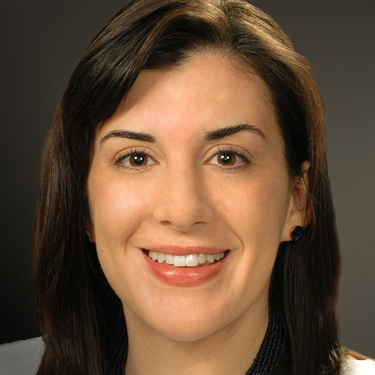 Julie Gettings, PhD, is the clinical psychologist within the Division of Endocrinology & Diabetes at Children's Hospital of Philadelphia. Dr. Gettings works with youth and their families on improving adherence to diabetes management tasks, coping with chronic illness, improving family functioning surrounding illness management, and treating symptoms of mental health disorders. Prior to the current position, Dr. Gettings was the diabetes psychologist at Children's Hospital of Pittsburgh and served in a similar role. Dr. Gettings is involved in clinical research with a particular focus on mental health screening for youth with chronic illness.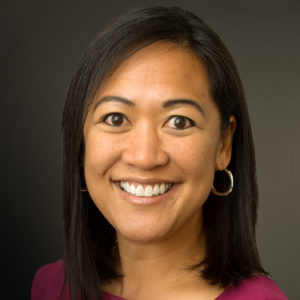 Jasmine D. Gonzalvo, PharmD, BCPS, BC-ADM, CDCES, LDE, FAADE, is a Clinical Associate Professor of Pharmacy Practice in the College of Pharmacy at Purdue University. Her clinical practice for Eskenazi Health involves the provision of Cardiovascular Risk Reduction services operating under a collaborative practice agreement in a population with serious mental illness and for those who primarily speak Spanish in an underserved population. Dr. Gonzalvo's research interests and publications relate to cardiovascular risk reduction in individuals with serious mental illness, integration of the Spanish language into both her practice and academic settings, and diabetes self-management education and services in the pharmacy setting. Her teaching areas within the College of Pharmacy involve diabetes, dyslipidemia, patient centered medical homes, motivational interviewing, and cultural competence. She served on the Board of Directors for the American Association of Diabetes Educators (AADE) from 2015 through 2017. She is the current Chair of the Board of Directors for the Certification Board for Diabetes Care and Education Specialists. She is active in diabetes-related advocacy efforts at the State and Federal levels. In 2018, she was appointed as one of 12 non-federal members to the National Clinical Care Commission. She has been recognized with several teaching and mentorship awards throughout her career.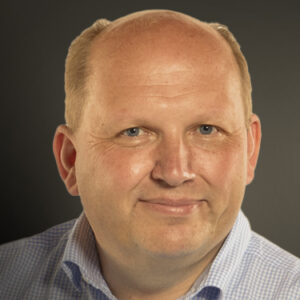 Dr. James Greening, MBBS, MRCPCH, is the lead Children's diabetes consultant at Leicester Royal Infirmary in the UK. He is also the clinical lead for research for the Children's hospital in Leicester. He has looked after children with diabetes for 22 years working with colleagues. He trained at Great Ormond Street Hospital London and is now leading the academic and clinical unit at Leicester Royal Infirmary. It is a large unit and is very research active. It is from this standpoint that he and his team have developed the Deapp education program, combining their understanding of diabetes from both an academic and clinical point of view. James has lead the Deapp program over the last five years from its inception to now its successful launch in the UK, co-founding HEAL.med. He and his team are now excited to bring Deapp to the Friends for Life conference to share our experience.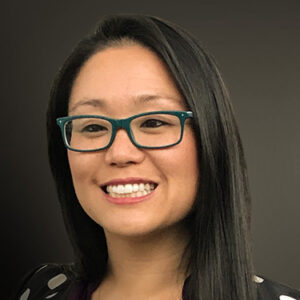 Leah Groppo, RD, MS, BC-ADM, CDCES graduated from California Polytechnic State University San Luis Obispo, earning a Bachelor of Science degree in Nutrition. Leah completed her dietetic internship at Keene State College in Keene, New Hampshire and her Masters of Science in Nutrition at Arizona State University. For her first job, she worked for a federally qualified community health center, where she discovered her passion for working in diabetes self-management. She saw directly how blood glucose control - along with diet and lifestyle changes - makes a big impact on improving the lives of her patients.
Leah has experience counseling patients on how to achieve their health goals, interpret pump and cgm data focused on customized diabetes management. At Stanford, she teaches diabetes education classes, attends one-on-one appointments, teaches fellows and medical students and mentor's interns. Leah is board certified in advanced diabetes management.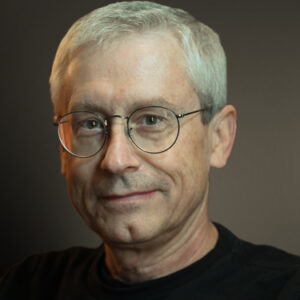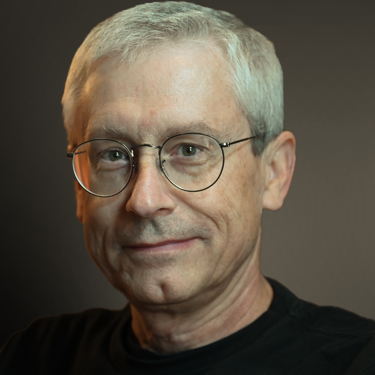 Jeff Hitchcock is the founder, president, and Chief Executive Officer of Children with Diabetes. After earning a degree in computational mathematics in 1981, Jeff worked in high tech and traveled the world, meeting Brenda, who would become his wife, in Africa. In September of 1989, their first child was diagnosed with type 1 diabetes at the age of two. Jeff worked in defense related industries until 1995, when he started a small internet company and launched Children with Diabetes to share his family's experience caring for a child with T1D. Jeff also serves on the Board of Directors for the Diabetes Patient Advocacy Coalition (DPAC). Jeff received the 2021 ISPAD Hero Award for his work on Children with Diabetes.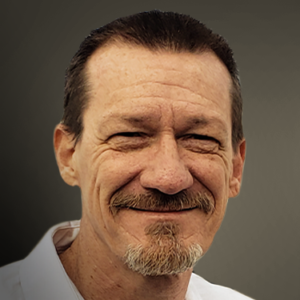 Michael Hunter is the first (and remains the only) airshow performer in the world with type 1 diabetes. He is the founder of the Flight for Diabetes 501(c)(3) organization, founded to benefit children with diabetes.
From his earliest memories, he knew what he wanted to do: fly fighter jets. When he was a senior in high school, he had already committed to the Air Force and was taking private flight instruction. His career was cut short suddenly when diagnosed with type 1 diabetes. Due to the worldwide ban on pilots with diabetes at the time, he was told he would never fly again. For years, he struggled with diabetes, despite the advancements in medication and technology to control the disease. As many young people do, he associated diabetes with limitations. He went through the denial, depression, anger, and fear stages that everyone with diabetes must overcome at some point. Essentially, he felt that if he accepted it, he would be different and limited. Welcome to diabetes.
Over time, he learned that acceptance of the challenges and striving to control the disease was the only way not to be limited by it. He realized that his limits were not due to diabetes but from his actions- simply his failure to accept diabetes and take actions needed to manage it. After that realization, he decided he would NEVER again let diabetes control what he could do.
Eventually, with his diabetes accepted and well managed, he became a professional motorcycle Road Racer, winning nearly 100 races and setting three track records. Then he earned special FAA approval to fly. He won the first aerobatic competition he ever entered and flew his first airshow only 15 months after receiving his pilot's license. Welcome to diabetes under control.
For his entire adult life, Michael has been a motivational speaker for young people with type 1 diabetes. His history is the story he used to get them to accept, learn, and act to prevent diabetes from controlling their life. Dreams are the most powerful motivator, and the Flight for Diabetes was founded to prevent another child with diabetes from ever feeling so limited by the disease.
"Your only limits are those that you choose to accept."- Michael Hunter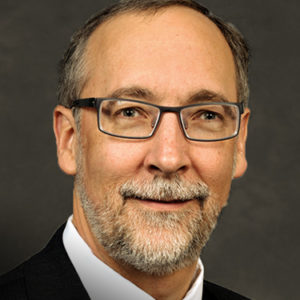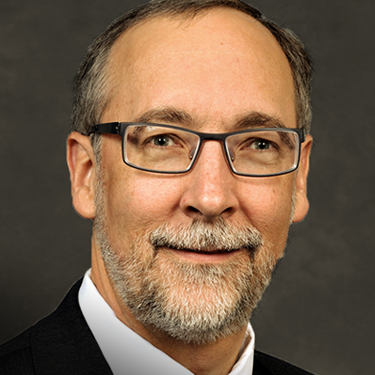 George Huntley is a founding member of the Diabetes Leadership Council (DLC) and currently serves as the CEO of both the DLC and its affiliate, the Diabetes Patient Advocacy Coalition (DPAC). He has been living with type 1 diabetes since 1983 and has 3 other family members also living with type 1. A passionate advocate for people with diabetes, George served as the National Chair of the Board of the American Diabetes Association (ADA) in 2009. George is also the Chief Operating Officer and Chief Financial Officer of Theoris Group, Inc., an IT and engineering professional services firm based in Indianapolis, Indiana, where he has been the plan administrator of a self-insured, employer based health plan for over 20 years. In addition, George serves as the Treasurer of Children with Diabetes.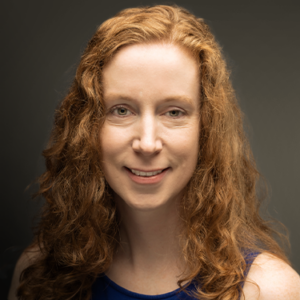 Laura Jacobsen, MD, is physician scientist and pediatric endocrinologist at the University of Florida. Dr. Jacobsen's research focuses on understanding the role of the immune system in type 1 diabetes (T1D) and improving clinical care and health outcomes for people with T1D. She has an interest in mechanisms of action of immunotherapies as well as biomarkers of efficacy and identification of clinical responders. Dr. Jacobsen is proud to serve as an investigator with TrialNet, the TEDDY study, the Network for Pancreatic Organ donors with Diabetes, and the T1DX-QI Collaborative. She also serves as the associate fellowship program director for the UF pediatric endocrinology fellowship program and values the opportunity to train future generations.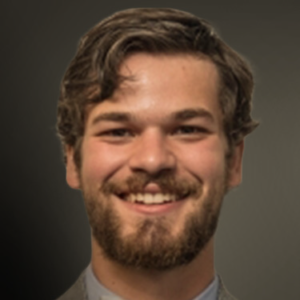 Jacob Jansen is the Communications and Policy Lead for DPAC. His interest in government has brought him to work in internships on the county level up to the United Kingdom's House of Parliament, including three Kentucky legislative sessions with Babbage Cofounder. With several loved ones living with both type 1 and type 2 diabetes, Jacob brings his advocacy experience to engage stakeholders on DPAC's advocacy efforts. He earned his Master's degree in Public Administration with a Graduate Certificate in Nonprofit Management at the University of Kentucky.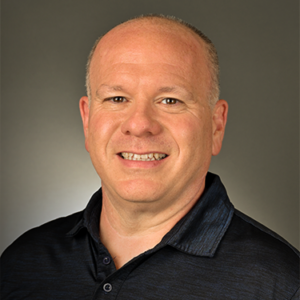 Jeff Karitis, CFP®, CEPA®, is a Wealth Managment Advisor based in New York City, were he and his group have been providing wealth management strategies for a select group of business owners, executives and families since 1999. He holds the CFP® (CERTIFIED FINANCIAL PLANNER™ professional) and CEPA (Certified Exit Planning Advisor) designations. Jeff resides in New York's Hudson Valley with his family and retired racing greyhounds. Previously, he served as Co-President of his local JDRF Chapter and on the Executive Board of the Great NYC Chapter. His daughter was diagnosed with T1D in 2014 and their family have been attending Friends for Life Orlando since 2016. Jeff has been volunteering since 2021 as co-lead of the DoFFLs group.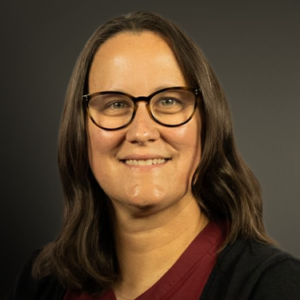 Jessica Kichler, CDCES, PhD, CPsych, is a Clinical and Health Psychologist and Associate Professor in the Department of Psychology at the University of Windsor. She specializes in clinical intervention research related to psychosocial adjustment and coping with type 1 diabetes in youth and families. She previously worked as a diabetes psychologist and certified diabetes care and education specialist at two academic medical centers (Children's Hospital of Wisconsin and Cincinnati Children's Hospital Medical Center) in the United States for almost 15 years before moving to Windsor, Ontario. Currently, she is also interested in how to support college-aged students with type 1 diabetes most effectively transition into young adulthood.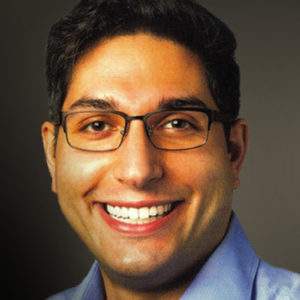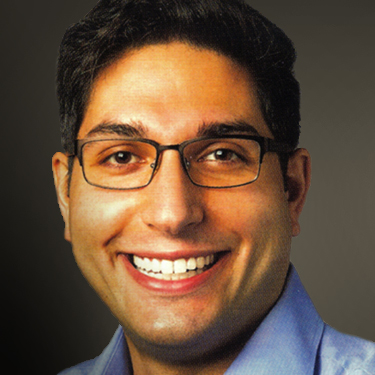 Rayhan Lal, PhD, MD, MPH, is pediatric and adult endocrine faculty at Stanford. Rayhan grew up in the California bay area and always wanted to be an engineer. He has had type 1 diabetes for over 30 years. He studied electrical engineering and computer science at the University of California, Berkeley. His two younger sisters were enrolled in DPT-1, were found to be antibody positive, and developed type 1 diabetes. In an effort to help all his brothers and sisters with diabetes, Rayhan decided to switch career paths and pursue clinical medicine at the University of California, Davis. Rayhan could not decide whether to take care of children or adults with diabetes and so did both. He completed a four year residency in internal medicine and pediatrics at the University of Southern California, working with the underserved at Los Angeles County Hospital. Rayhan then completed an adult and pediatric endocrine fellowship at Stanford. As an engineer and physician-scientist with diabetes, his primary research interest is the design, development, and testing of new diabetes technology and therapies with his mentor, Dr. Bruce Buckingham. Rayhan collaborates with many members of the Stanford Diabetes Research Center, industry and the open source diabetes community in an effort to bypass the biological, technological and human factor limitations of existing devices.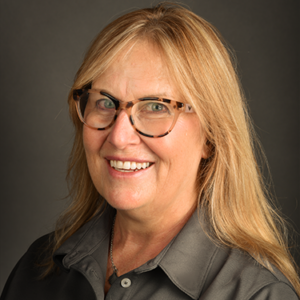 Lauren Lanning is the very proud mom of Monica, dx 8/96, a recent PA graduate, and Sarah, an engineer. Lauren became involved with CWD shortly after Monica was diagnosed in 1996. She has been involved in the conferences since the very first gathering in Orlando in 2000, where she volunteered to make name badges. Since then, Lauren has run Registration and then the Elementary program. This year, Lauren is excited to continue as leader of the MOFFLs and First Timers. She lives in Colorado and loves traveling, riding her bicycle and volunteering as a JDRF Ride coach.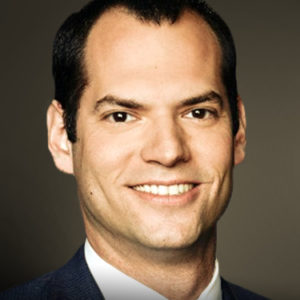 Oren Liebermann is CNN's Pentagon correspondent based in Washington, DC. Oren was diagnosed with T1 Diabetes in Nepal while backpacking around the world with his wife. After a brief trip home to recover and learn more about diabetes care, Oren resumed his trip in Thailand. He considers this the most important decision he ever made about living with diabetes: never let it slow you down. He aims to inspire other people with diabetes to live full, adventurous lives without limitations. Oren is the author of the recently published book, The Insulin Express: One Backpack, Five Continents, and the Diabetes Diagnosis That Changed Everything.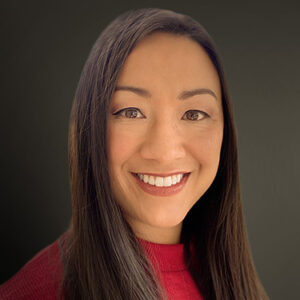 Michelle Litchman, PhD, FNP-BC, FAANP, FADCES, FAAN is an Assistant Professor at the University of Utah College of Nursing, Adjunct Assistant Professor of Internal Medicine, and Nurse Practitioner at the Utah Diabetes and Endocrinology Center. She serves as the Medical Director of the Intensive Diabetes Education and Support Program at the University of Utah, a multidisciplinary diabetes self-management education and support program that integrates shared medical visits.
Her NIH and foundation-funded program of research is in the nexus between diabetes, digital health, and health disparities with three overarching foci: 1) the social context of diabetes management in online and family (romantic partners, parents) environments, 2) technology mediated diabetes interventions to address health disparities with an emphasis on Deaf, Hispanic, and rural communities; and 3) novel methods to examine real-world diabetes self-management. Her research has been highlighted across national media outlets, including NPR Science Friday, CNN, and The Doctors. Dr. Litchman has worked closely with legislators and national professional organizations, where her research has influenced policies and practice.
Dr. Litchman received her research doctorate and master's degree from the University of Utah and undergraduate degree from Weber State University. Dr. Litchman is a Jonas Scholar, Betty Irene Moore Nurse Leader and Innovation Fellow, and Presidential Societal Impact Scholar. She has been inducted as a Fellow of the American Association of Nurse Practitioners, Association of Diabetes Care and Education Specialist, and American Academy of Nursing.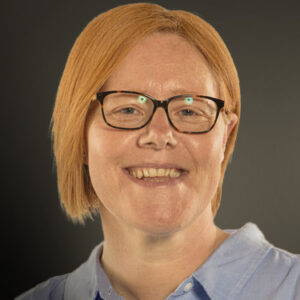 Sarah Lockwood-Lee is a Co-founder of HEAL.med and its Head of Operations and Education. Sarah has worked for the Children's hospital in Leicester for 24 years and works as a Deapp project Officer. She has been working closely with children, young adults and their families helping to deliver diabetes education in a fun and exciting way. She has been instrumental in the development of Deapp (diabetes education application) games and resources, providing training to health care professionals across the UK on the delivery of Deapp. Sarah is also the founder of the children's diabetes choir, the Highs & Lows. She has been running this for children who have or live with someone who has type 1 diabetes in her own time for the past eight years. In 2019 Sarah was awarded a Caring at its best award from the University Hospital of Leicester as well as winning the QIC (Quality in Care) award for Outstanding Educator in Diabetes.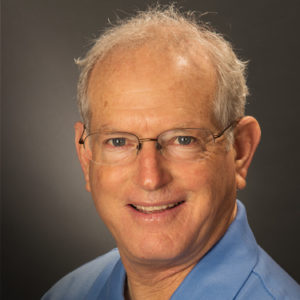 Benny Loebner Benny Loebner is married to Pam (First Timers Team) and the proud father of Sarah (dx'd 6/2002), who is a Physician Assistant at the University of Washington Diabetes Institute. He is also dad to Keith, who earned his Ph.D. at Stanford University in 2017, got married a few weeks later to Ellen, and just celebrated his son Jonah's first birthday. The family attended their first CWD Friends for Life conference one month after Sarah was diagnosed, and they have been volunteering in various capacities ever since. Benny, an environmental geologist living in Los Altos, California, enjoys most sports and coaches and referees for the American Youth Soccer Organization. He is looking forward to meeting and greeting everyone.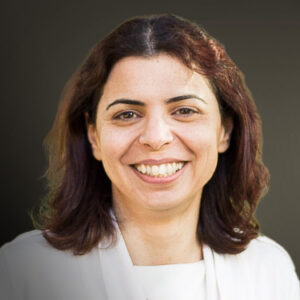 Shideh Majidi, MD, is the associate director of the Childhood and Adolescent Diabetes Program at Children's National Hospital in Washington, DC. Her primary clinical and research interests are in behavioral and psychosocial aspects of care in youth with type 1 diabetes. She also has a strong interest in building and improving diabetes clinical programs to ensure all diabetes patients receive complete and individualized diabetes care. For Dr. Majidi, one of the best parts of working in the diabetes field is being able to work with families and patients throughout their childhood. Each patient and family is unique, and her passion is to continuously strive to ensure her patients receive the best care possible for their individual and unique diabetes needs.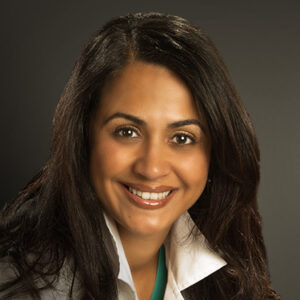 Marizeli Olacio, DPM, ABPM, is a board-certified Podiatrist and the founder of Omega Medical Group (OMG), in Miami, Florida. Dr. Olacio specializes in foot and ankle surgery, sports medicine, Regenerative Medicine, diabetic limb salvage, pediatrics, and wound care. She completed her surgical training at Mercy Hospital in Miami, where she worked with professional athletes including the NBA's Miami Heat players. She established OMG to help people of all ages and walks of life reach their personal goals while remaining as active as possible. As a mom and wife to someone living with type 1 diabetes, it is her priority to educate each patient on their pathology, to ensure they are given the individual treatment deserved, and provide accelerated results from pediatrics to adults.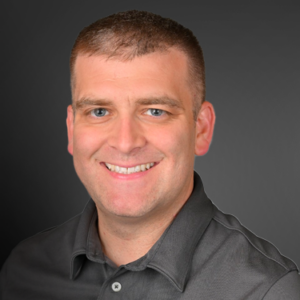 Matthew Point, MS, serves as CWD's Director of Advancement and Programs. Matt is responsible for CWD's fundraising and development, working with our generous sponsors, and managing our conference scholarship program. In 2013, Matt attended his first CWD event – Friends for Life Orlando. Matt's favorite part of being involved with CWD & the Friends for Life Conferences is having the opportunity to meet other significant others of people with type 1 diabetes.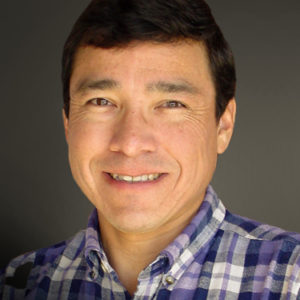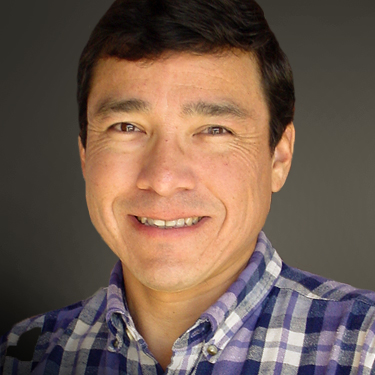 Stephen W. Ponder, MD, FAAP, CDE, has been a board-certified pediatric endocrinologist and certified diabetes educator since 1989-90. Dr. Ponder is also a Joslin 50-year medalist; having lived well with type 1 diabetes since March 1st 1966. He is the creator of Sugar Surfing™, a paradigm shifting approach to managing diabetes. His book Sugar Surfing (www.sugarsurfing.com) is now in its sixth printing and has sold in over 30 countries. Ponder has been volunteering every year since 1981 as medical staff at the Texas Lions Camp for Children with Diabetes. He has also served as that residential camp's medical director since 1989. He served on and chaired the National Certification Board for Diabetes Educators (NCBDE) and chaired the organization in 1996. He has served on numerous local, state, and national committees advocating for child health and improved diabetes care. He has authored numerous research articles and received several diabetes research grants. He also serves as the Program Director for the Pediatric Residency Program at Scott and White Memorial Hospital in Temple, Texas. He is medical director for the Feed My Sheep Children's Free Clinic which aims to serve homeless and uninsured children across central Texas. Dr. Ponder has spoken internationally on all areas of diabetes care for several decades. His professional focus is on empowering children, their families, and individuals with diabetes to assist them in achieving the best possible diabetes control and outcomes.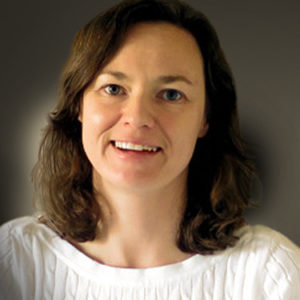 Liz Robinson, MSPA-C, CDCES, is a physician assistant and diabetes educator with over 20 years of clinical experience in the field of women's health. She has spent the majority of her career focusing on type 1 diabetes in pregnancy. She is currently serving as the Medical Safety Officer for LifeScan. Liz's interest in type 1 diabetes began when she met her husband, who was diagnosed as a teen, and was further fueled when her daughter was diagnosed at the age of four. Liz and her family have been attending Friends for Life conferences since 2013 and cannot imagine a summer without their "Fiffles".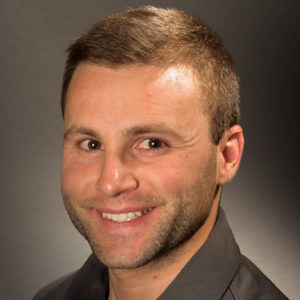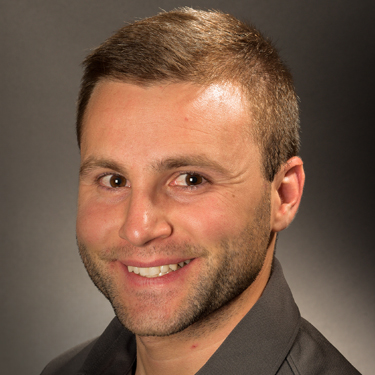 Kenny Rodenheiser, BSN, RN, CDCES, was diagnosed in April 2003 and has been part of the CWD family since 2004. He currently serves as a member of CWD's Board of Directors and leads TeamCWD. After many years of volunteering with various diabetes organizations, he realized his passion was to educate, motivate, and advocate for all people with diabetes. He earned his Bachelors of Science in Nursing from Ramapo College of New Jersey and shortly after earned his credentials as a Certified Diabetes Care and Education Specialist.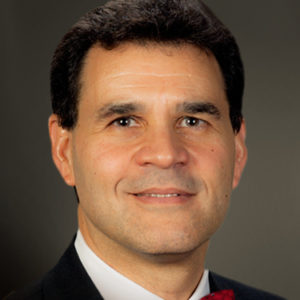 Henry Rodriguez, MD, a pediatric endocrinologist who has focused on the prevention and management of type 1 diabetes (T1D), has been a FFL faculty member for 10-years. He has been a lead investigator in national and international T1D studies including the NIH-funded DPT-1, TrialNet, EDIC, and the Helmsley Trust-funded T1D Exchange, and studies on beta-cell preservation in type 1 diabetes and expanding the number of FDA-approved medications for children with T1D and T2D. He serves on the ADA Scientific Oversight, National Advocacy. and Legal Advocacy Committees, the Safe at School, and Membership Advisory Working Groups, and he is President of the local ADA Community Leadership Board. He is also a long-standing supporter on diabetes camps.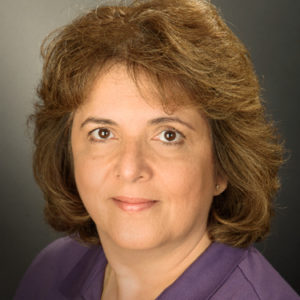 Janet Rodriguez, RN, CDCES, CRA, a longstanding FFL faculty member, is an experienced nurse, educator, and research coordinator with nearly one decade of expertise in diabetes technologies. Janet became a registered nurse in 1986. Initially concentrating in pediatric critical care, she migrated to nursing quality assurance, prior to dedicating herself to diabetes. Her passion is empowering people of all ages living with diabetes. She specializes in diabetes technologies and leads the Diabetes Technology Clinical and Clinical Research Programs at the University of South Florida Diabetes and Endocrinology Center in Tampa. She is a proud member of the ADA's Safe at School Working Group and long-time diabetes camp nurse.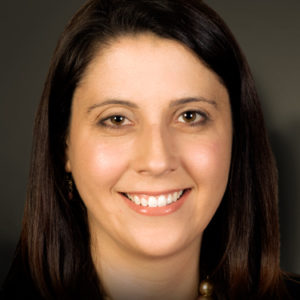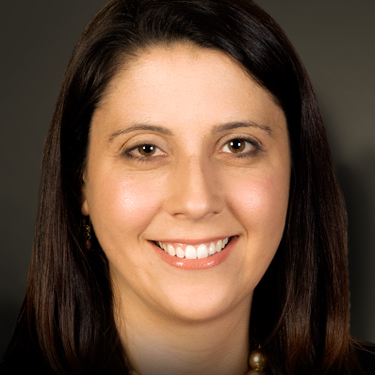 Laura Smith, PhD, CDCES, is a professor of pediatrics, a pediatric psychologist, and certified diabetes educator at Cincinnati Children's Hospital Medical Center and the University of Cincinnati. Dr. Smith provides clinical care and conducts research in the area of pediatric type 1 diabetes. Her research focuses on disordered eating and type 1 diabetes, how family interactions impact diabetes management, and the psychological impact of being genetically at-risk for type 1 diabetes. Dr. Smith has published research articles in these areas and speaks on these topics to various groups of healthcare providers, researchers, and patients. She also provides clinical services to individuals living with type 1 diabetes and their families. Dr. Smith's work is guided by her own experience: she was diagnosed with type 1 diabetes 20 years ago and believes that having diabetes can be challenging but is manageable with education, a positive outlook, and a good support network.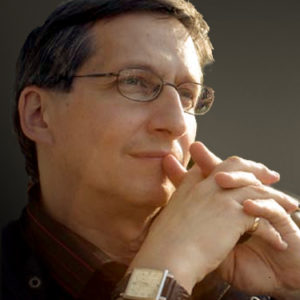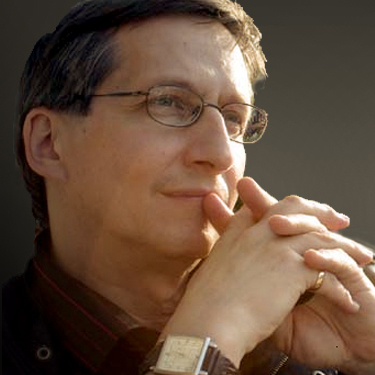 Ben Szirth, PhD, is the Director of Applied Vision Research Laboratory at the New Jersey Medical School and the Program Director of the Ophthalmic Telemedicine Program, a community base outreach service addressing the homeless and low income families of New Jersey. His main research interest is in advanced imaging devices that can detect early signs of diabetes, glaucoma and age related macular degeneration. He holds three patents in the field of ophthalmology and has published over 50 peer review papers in the area of ocular imaging in English, Japanese, Spanish and French. Dr. Szirth has lectured in over 25 Countries in Hungarian (native language), English, French, Italian and Japanese.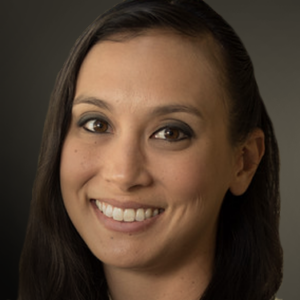 Jessie J. Wong, PhD, is a pediatric psychologist and clinical researcher in Pediatric Endocrinology and Diabetes at Stanford University. She received her doctoral degree in clinical psychology from Arizona State University and completed postdoctoral fellowships in health services research and diabetes psychology at the VA Palo Alto Health Care System and Stanford University, respectively. Her research focuses on the intersection of mental and physical health and diabetes self-management among children, adolescents, and families. She is an NIDDK K23 awardee and is currently leading a study that seeks to optimize family-based interventions for adolescents with type 1 diabetes and their parents.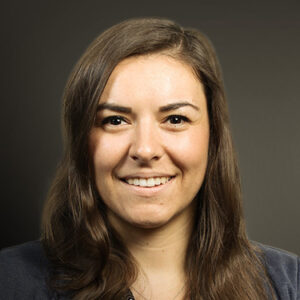 Dessi Zaharieva, PhD, CDCES, is an Instructor, Certified Exercise Physiologist (CEP), and Certified Diabetes Care and Education Specialist (CDCES) currently working in Pediatric Endocrinology at Stanford University – School of Medicine under the supervision of Dr. David Maahs. Dessi's research focuses on strategies to manage blood glucose concentrations around exercise in youth and adults with type 1 diabetes. She is also working on implementing exercise education and monitoring physical activity patterns and behaviours in newly diagnosed youth with type 1 diabetes.

Indicates faculty member with diabetes