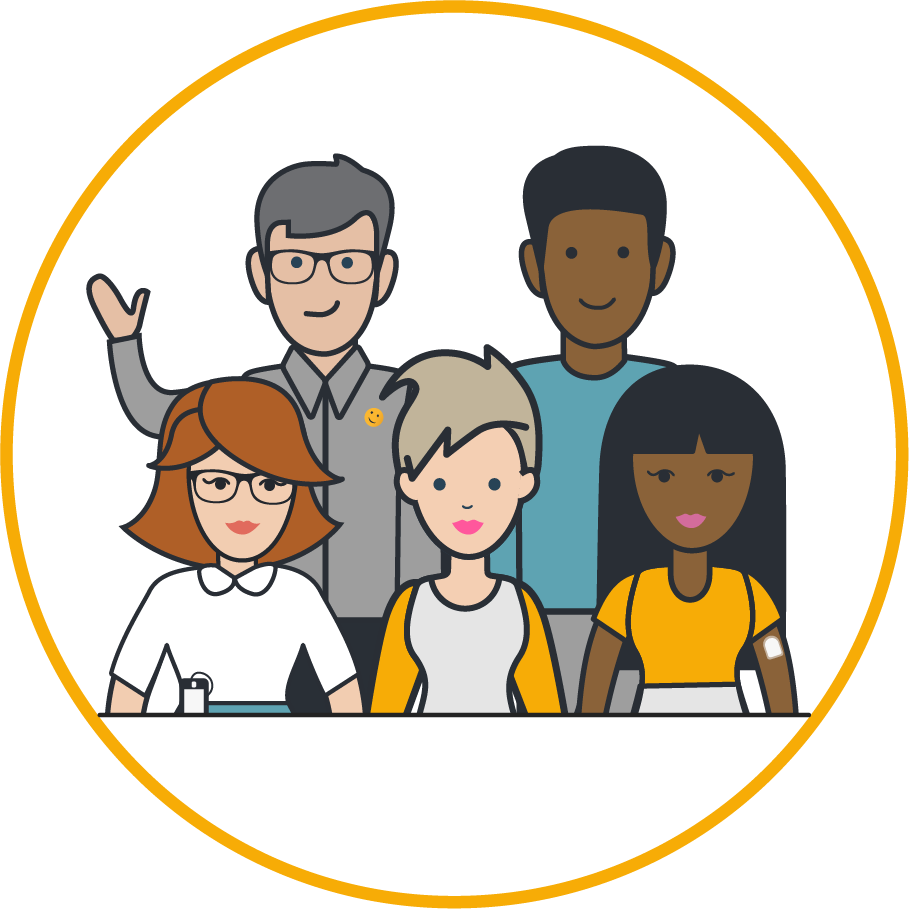 Tween Staff
Our Tween Staff oversee programming for our Fiffles aged 9 to 12.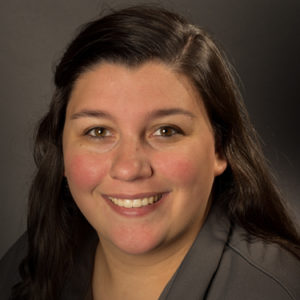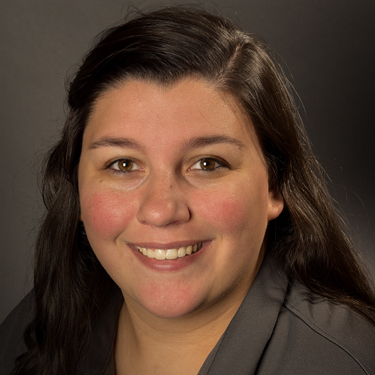 Melissa Geren was diagnosed with diabetes in 1995. She went to her first Friends for Life Orlando Conference in 2003 and has been attending Friends for Life conferences ever since. Melissa is mom to Maddax (born December 2021), wife to Zach and has three siblings, Sarah, Kayla, and Matthew (diagnosed at age two). Melissa works in marketing in Chicago and loves the Windy City. Aside from working with Tweens at Friends for Life Conferences each year, Melissa is currently a board member for Children with Diabetes.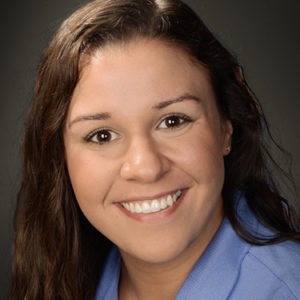 Sarah Johnston has three siblings, two with type 1, and all four siblings are staff at Friends For Life! Sarah graduated from Marquette University with a degree in Elementary Education as well as Psychology and now teaches middle school STEM in Milwaukee, WI. Spending a week at Friends for Life each summer is a huge part of her family's life. Since the age of 10, Sarah spends a week where everyone understands diabetes and all that comes with type 1. Friends for Life is filled with amazing people who bring out the best in one another. Sarah is so excited to work with the Friends for Life tweens and continue to be a part of the staff this year!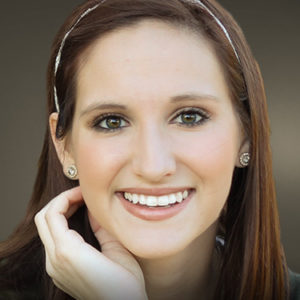 Erica Smith was diagnosed with type 1 diabetes in January 2004. Erica attended her first Friends for Life conference in 2004 with her family and has only missed one conference since, which she thoroughly regrets. She graduated from Texas A&M University with a Health Education degree. She currently resides in Round Rock, TX with her husband and son Weston (born April 2022). She is a 2nd Grade teacher in the Austin area. She says that CWD conferences are the best part of her year and she is very grateful for all the friends she has made at Friends for Life. Erica is extremely excited to be on leadership with the tweens!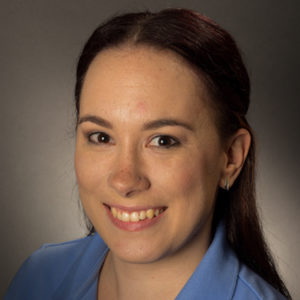 Chelsea Carr has grown up around diabetes; her brother Jeremy was diagnosed in 2000. She attended her first Friends for Life conference with her family in 2003 and has been to many CWD conferences since that time. It was through the FFL conferences that she first met her husband, Martyn. Chelsea now lives in Glasgow and having completed her Masters Degree in History at the University of Edinburgh, works as a data analyst for Vodafone UK. She is also an aerialist and spends all of her free time hanging from the rafters on a trapeze in various venues around the UK! Chelsea says, "FFL represents the closest friends and family you can have. Everyone you meet understands the experience of T1D and its role in everyday life: for those with diabetes and those who love them."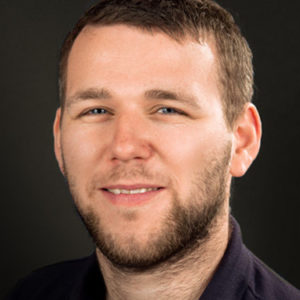 Martyn Carr, BSc, RN, lives in Scotland and was diagnosed with type 1 diabetes when he was five years old. Martyn earned his Bachelor of Science in Nursing from The University West of Scotland and currently works with different age groups with diabetes. He would like to become a Diabetes Specialist Nurse (DSN). Martyn met his wife Chelsea at the Friends for Life Conference in Orlando and he is now Dad to son Owynn (born May 2021). He has participated in the Friends for Life conferences in the United States, Scotland, and England for many years, working within the Elementary, Tween and Teen age groups where he loves helping out and being with his friends.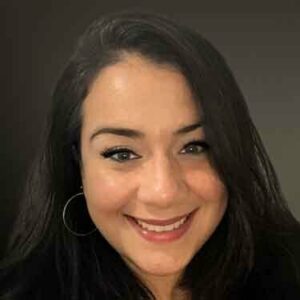 Kira Dobson, FNP-BC, CDCES, CPT, BC-ADM, is a first time volunteer this year. She is mother to Kairi (green bracelet tween) and Jacob (orange bracelet teen). While she was already a nurse practitioner in Internal Medicine, once her daughter, Kairi, was diagnosed with type 1 diabetes in 2018, she pivoted her career to focus primarily on diabetes management and education. She has spear-headed projects in her community to advance the use of technology in management for type 1 and type 2 in primary care. During their first FFL, she realized the importance of having a support network within the type 1 community for all members of the family. 'Even with fifteen years of healthcare experience, nothing prepared me or our family for that impact and emotional toll that Kairi's type 1 and celiac diagnoses would play on our lives. During our first FFL, I think we were all able to finally breathe a sigh of relief knowing we weren't alone. The first thought that comes to mind when I think of Friends for Life is that it's life changing.' She looks forward to working with your tweens at this year's conference and reconnecting with her Friends for Life.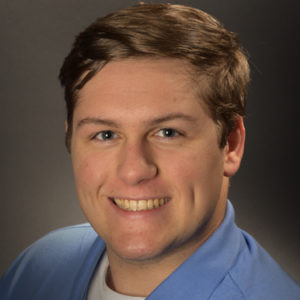 John Gallagher was diagnosed with type 1 diabetes in 2011. He has attended Friends for Life Orlando since 2013 and is excited to be joining the Tween staff again this year. He currently lives in Orlando, FL, and graduated from the University of Florida with a Bachelors of Science in Biochemistry. John currently works at SeaWorld Orlando as an EMT and will be starting medical school at West Virginia School of Osteopathic Medicine in July. He has previously worked in the Brusko Lab at the University of Florida Diabetes Institute. "CWD means to me a place where I can relax and simultaneously forget about diabetes for awhile but also learn so many new things about living with type 1 diabetes."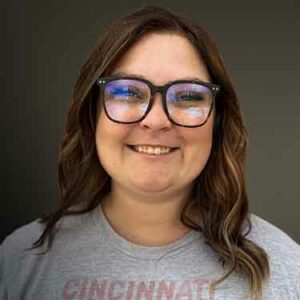 Annabelle Gonnella is a second year nursing student at the University of Cincinnati and is working on getting her BSN and RN. She was diagnosed with type 1 diabetes in 2004 but did not attend her first Friends For Life Conference until July 2019 in Orlando. She loves working with kids and especially loves working with type one families. Annabelle can't wait to meet all her new friends in the tween program this year!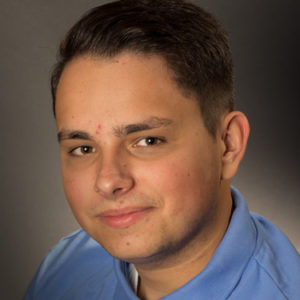 Dennis Holterman, 25, has lived with type 1 diabetes for 15 years. Dennis has been coming to Friends For Life since 2013. Currently, he attends Southeast Missouri State University achieving his BA in Performing Arts. After graduation, Dennis plans to move to Los Angeles and become a successful actor, and then use his influence to spread awareness about diabetes. Dennis says, "Friends for Life is a home for people with diabetes to feel accepted and like they fit in. That's why FFL means so much to me."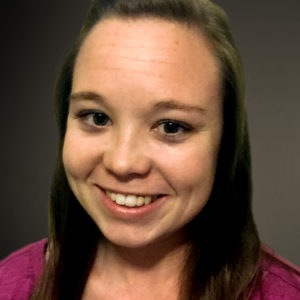 Brianne Jeske, BSN, RN, is a registered nurse, working in the CVICU in Orlando, Florida. In her spare time she likes to craft, read, and spend time at Disney World. Her youngest brother was diagnosed with type 1 when he was five and it changed her family's lives, in a positive way. What helped was attending the FFL conference. Brianne has learned much about type 1 and new technology since her brother's diagnosis. She attended her first Friends for Life Orlando conference in 2013, and this is her fifth year on staff. Brianne can't wait to help others learn about diabetes and create friends for life!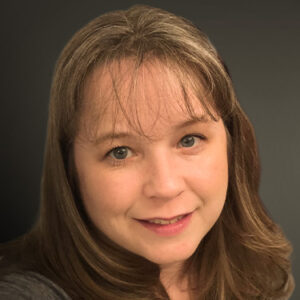 Angela Kaminski is from Flagstaff, Arizona. Her youngest son was diagnosed 4 years ago with type 1 diabetes. Angela is the Director of a small K-12 school. She lives with her husband, youngest daughter, two youngest sons, and two very spoiled dogs. She has three grown children scattered across the United States. In her free time, Angela likes to hike, camp, play board games, badminton, and spend time around the fire with friends and family. Her first trip in person to FFL was Orlando 2021. It was life-changing for her & her family! They are very excited to return this year. Angela is extremely excited to be on staff this year and spend time with the Tweens all week!
Jesse Nagel, RN, CDCES, age 30, was diagnosed with type 1 diabetes when he was 9 1/2 years old. He graduated from D'Youville College Nursing School and currently works at Cohen's Children's Medical Center as a Certified Diabetes Care and Education Specialist. Jesse states that he pursued a career in nursing due to the wonderful doctors, nurses and researchers he met at each FFL over the years. CWD is his home and he has been quoted saying "This is the happiest week of my life every year!" He has attended every FFL Orlando since 2003 as part of the elementary, tween, and teen groups, and is excited to work with the Tweens this year!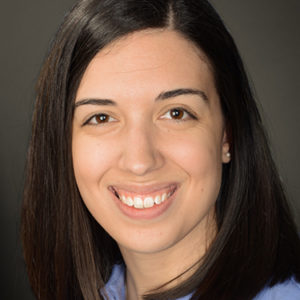 Lizzie Lackey was diagnosed with type 1 diabetes when she was 19 and attended her first CWD conference four months later. She came away filled with so much hope and a sense of belonging that she has only missed 1 conference in the past 11 years. Friends for Life is her absolute favorite week of the year! The other 51 weeks of the year, Lizzie is a Vision Therapist in Houston, TX. She loves working with kids of all ages and can't wait to be back at FFL in person!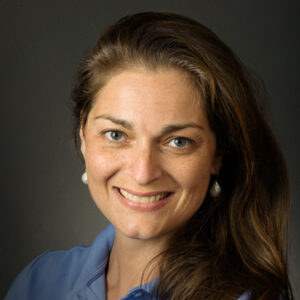 Serafina Raskin is excited to be back at FFL for her second year as a staff member. Serafina and her family have been attending FFL conferences since 2013 when her son Max was diagnosed with type 1 diabetes at age 7 (he's now 16!). In 2018, Serafina's husband Ed was also diagnosed with T1D. FFL has been such a great place to learn, connect and share with other families touched with T1D. When not parenting her teen and tween boys and spending time with her husband, friends, family, and dog, she serves as General Counsel of Found, a telemedicine company focused on science-based weight management. Serafina also serves on the board of College Diabetes Network and works to advance the role of women and other underrepresented groups in the life sciences.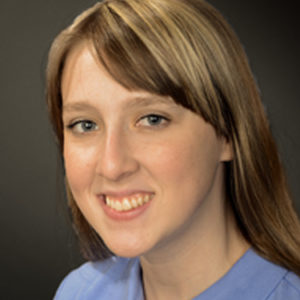 Shelby Smith, MBA, was diagnosed with type 1 diabetes at age six in 2003. This will be her 17th Friends for Life Orlando conference. She currently does marketing, communications, web design, and social media management for Florida Gulf Coast University. FFL is her favorite part of the year, and she has made the best friendships from these conferences. In her spare time, Shelby's favorite activities include traveling, going to concerts, and playing with her golden retriever puppy, Scruffy. She looks forward to spending her favorite part of the year with the Tween group!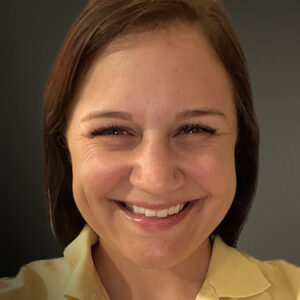 Caroline Smits was diagnosed with type 1 diabetes in 2001 and attended her first CWD conference in 2003. She loves her busy life as a flight attendant and certified Infant Swimming Resource Instructor in Charlotte, NC. She enjoys exploring new and familiar places in her free time as well as visiting family. Caroline has a passion for service and is excited to help out as part of the 2022 FFL Tweens staff!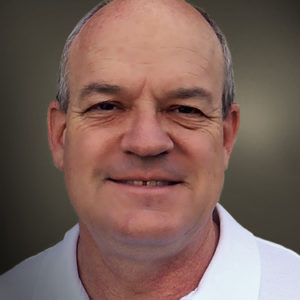 Jim Stone attended his first Friends for Life Conference in 2004. His son, Andrew, was diagnosed with type 1 in 1998 at 20 months of age. Jim, his wife Julia, and Andrew have been active in diabetes advocacy since his diagnosis, with a focus on diabetes accommodations at school. Jim, a retired Army officer, and Public Works manager, lives in Rolla, Missouri. He has been a Boy Scout leader for many years and enjoys working with the Tweens.

Indicates tween staff member with diabetes