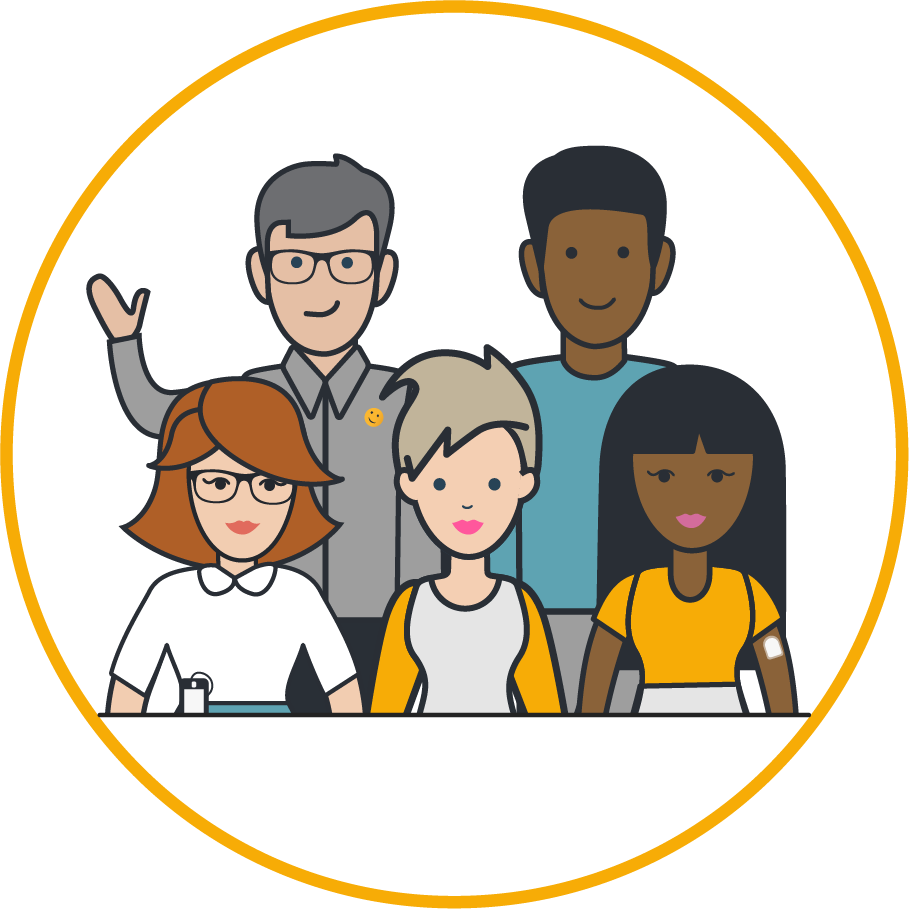 The Conference Faculty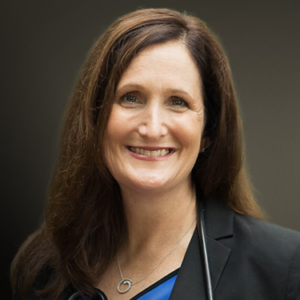 Anastasia Albanese-O'Neill, PhD, APRN, CDCES, serves as director, community screening and clinical trials education at JDRF International. Albanese-O'Neill was formerly the director of diabetes education and clinic operations in the department of pediatrics at the University of Florida, where she maintained an active research portfolio and clinical practice. Her research on diabetes education, quality improvement, and diabetes technology has been published in peer-reviewed journals including Diabetes Care, Pediatric Diabetes, The Lancet, and Diabetes Technology & Therapeutics. Albanese-O'Neill was chosen as the 2023 Diabetes Care and Education Specialist of the Year by ADCES and a 2018 "Person to Know in Diabetes" by Diabetes Forecast.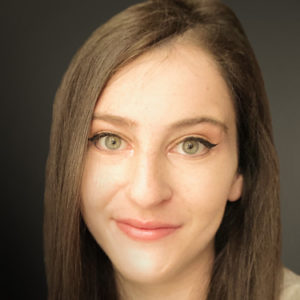 Diagnosed with type 1 diabetes at the age of 12, Michelle Auerbach blogs at her home base, Love, Light, and Insulin. She is passionate about dedicating her time to raising awareness for Type 1, along with other chronic illnesses. Michelle is the co-founder of Chronic Love Club, an online community whose vision is that with kindness and support for one another, we can get through anything. As a freelance writer, she has contributed to different health-related websites and publications. Michelle lives in Montreal, Quebec with her sidekick rescue cat named Big and is always excited to see her Friends for Life. You can find her on her website, www.lovelightandinsulin.ca, or on her Instagram @ehmichelle.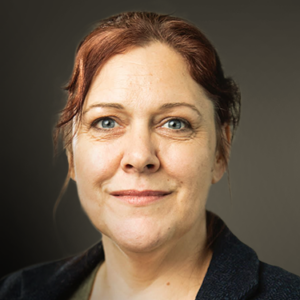 Katharine Barnard, BSc(Hons), MSc, PhD, is a Visiting Professor and internationally renowned expert who specializes in the psychosocial impact and management of illness and long-term conditions. She led the only team ever to be awarded FDA MDDT qualification for a patient-reported outcome measure in diabetes (INSPIRE). Katharine Chairs a global team of experts in writing a consensus statement on the standardization of patient-reported outcomes. She also Chairs the FDA RESCUE Global Collaborative Community to reduce incidents of self-injury and suicide by people with diabetes. Katharine developed the underpinning theoretical model and science behind Spotlight-AQ; her goal is to minimise burden of diabetes and improve quality of life for people living with it.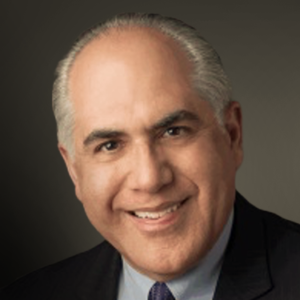 Ramon (Ray) Benedetto, DM, MS, LFACHE, is a retired US Air Force Colonel and an active consultant who helps business leaders transform organizational leadership and culture for performance excellence. He is Board Certified by and a Life Fellow of the American College of Healthcare Executives. He is co-author of It's My Company TOO! (2012) and a graduate of Penn State, the Universities of Southern California and Phoenix, Air War College, and the National Defense University. Ray and Joan are parents to Jayce, who was diagnosed with T1 at 18 months, and three adult children. They have been attending FFL since 2015. Ray was diagnosed with T2 in 2018. As a family, Ray, Joan, and Jayce strive to educate others about T1D whenever possible.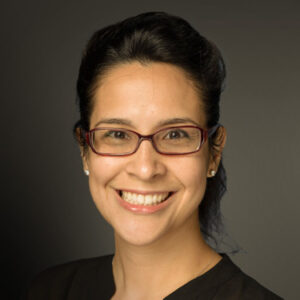 Angelina Bernier, MD is a Pediatric Endocrinologist at the University of Florida and Fellowship Program Director. Before coming to UF, she worked at Boston University and Joslin Diabetes Center. She also served as the Medical Director of the Barton Diabetes camp. At UF Health Dr. Bernier established the Metabolic & Obesity Clinic with focus on diabetes prevention and polycystic ovary syndrome (PCOS). She has received funding from private foundations to support clinical studies of diabetes technology, educational multimedia programs and physical fitness measures to address insulin sensitivity in prediabetes and T1D populations. Dr. Bernier is a Member of the UF Diabetes Institute.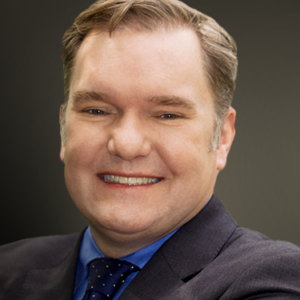 Possessing a three decade career spanning service to US Presidents, Governors, state and federal congresspeople, advocating for rights of those affected by diabetes across the globe, and authorship credits including enacted rights in 46 states plus Medicare, Medicaid, and private insurance provisions, Tom Boyer will lead our advocacy themed session on behalf of CWD and DPAC. Tom recently worked with the Obama and Bush Administrations, Members of Congress, and Governor Jay Inslee (WA) to create, pass and implement laws ensuring coverage for diabetes needs within Obamacare, Medicare Part D, Medicaid, and diabetes specific essential health benefit definitions. He and his spouse Melanie live in Sacramento, CA with sons George and Theodore.
Tracey D. Brown is Executive Vice President, President of Walgreens retail and U.S. Chief Customer Officer, overseeing the transformation of Walgreens to a healthcare company, to create more joyful lives through better health. She is responsible for the Walgreens consumer experience across all consumer touchpoints. Prior to Walgreens, Brown served as Chief Executive Officer for the American Diabetes Association (ADA), where she led the organizational transformation including fundraising, advocacy, science and research while fighting for people living with diabetes. Brown graduated from University of Delaware with her B.S. in chemical engineering and received her MBA from Columbia Business School in New York.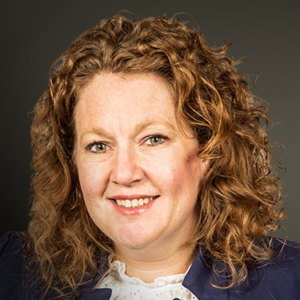 Erin Callahan is the Chief Operating Officer of the Diabetes Patient Advocacy Coalition and Diabetes Leadership Council and brings a passion for the mission to ensure quality of and access to care, medications, and devices for people living with diabetes. Her work spans federal and state activities, educating and lobbying in favor of patient-first policy including prescription pricing, technology access, and reducing barriers to care. Since her T1D diagnosis in 1986, Erin hasn't let diabetes slow her down and loves working on behalf of the diabetes community that inspires and motivates the DPAC and DLC teams every day. A "Disney Adult," Erin is excited to share this FFL experience with her sister and cousins and hopes you have a magical day!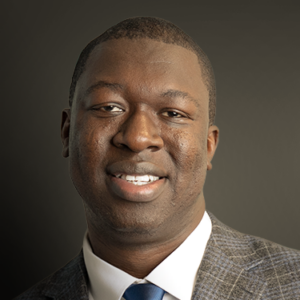 Osagie Ebekozien, MD, MPH, CPHQ, is the Chief Medical Officer at the T1D Exchange. In this role, he directs the diabetes learning health network of 55 U.S endocrinology centers. He also serves as an Adjunct Professor of Population Health at the University of Mississippi Medical Center where he teaches graduate level population health and quality improvement courses. Dr. Ebekozien's research is focused on diabetes health equity, quality improvement, and population health science to improve real world outcomes. He has received numerous awards for his work, including the 2021 ISPAD International Innovation Award for pediatric diabetes care and the 2022 Leonard Award for Diabetes Research. He is a frequent keynote speaker at major conferences.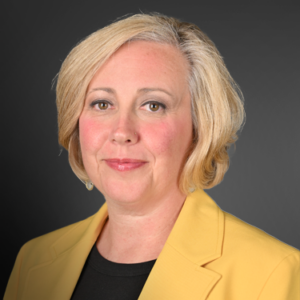 Leigh Fickling, JD, MEd, MS, serves as the Chief Operating Officer for Children with Diabetes. Leigh is responsible for the day-to-day operational leadership of the organization and for the oversight and implementation of the organization's strategic plan. Leigh's daughter, Ava, was diagnosed with type 1 diabetes in 2013 at the age of three. Leigh is a subject matter expert in the implementation of accommodations for people with diabetes in the classroom, workplace, and beyond. The Friends for Life conferences are the highlight of the year for the Fickling family and they can't imagine trying to dia-beat-this without their circle of friends.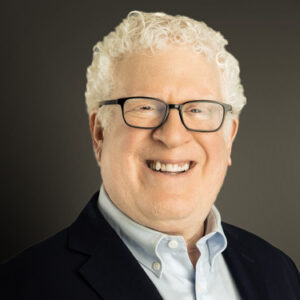 Robert A. Gabbay, MD, PhD, is Chief Scientific and Medical Officer of the American Diabetes Association and Associate Professor at Harvard Medical School. His research focuses on innovative models of diabetes care to improve diabetes outcomes and the lives of people with diabetes. Throughout his vibrant career, he has had many accomplishments as a basic science researcher, developer of patient communication tools, creator of the first broad scale diabetes registry, designer of care management training programs, and leader of one of the largest primary care transformation efforts in the US around the Patient Centered Medical Home.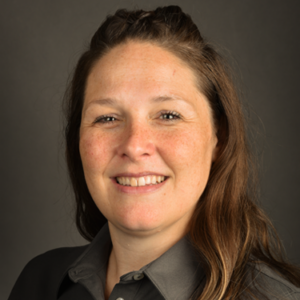 Jen Hanson, MEd, RKin, CDE, has lived with Type 1 diabetes since 1987. She currently spends her days as the Executive Director of Connected in Motion, providing experiential education programming to adults with Type 1 diabetes. Jen completed her Master of Education in experiential learning, is a registered kinesiologist and is a certified diabetes educator, specializing in active living, exercise, and diabetes. She is the Youth Programming Coordinator of Children with Diabetes, having worked with the youth program since 2009. She has traveled the world connecting with adults with diabetes through the Young Leaders in Diabetes Program. Jen currently lives outside of Toronto with her husband, Derek, and her toddler son, Dylan.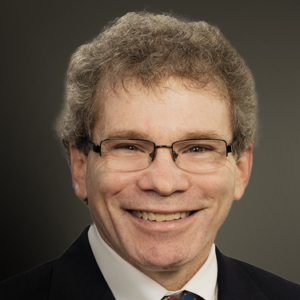 Irl B. Hirsch, MD, is a Professor of Medicine at the University of Washington in Seattle, where he has worked since 1990. The majority of his patients have type 1 diabetes, and most of his research involves clinical aspects of type 1 diabetes including new insulins, new technologies, skin challenges from long-term pump use, how type 2 drugs may slow diabetic kidney disease, appropriate inpatient glucose targets, and understanding the limitations of HbA1c.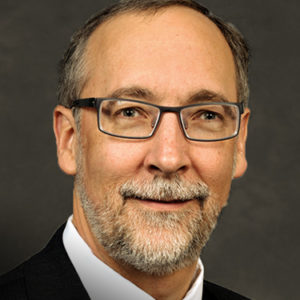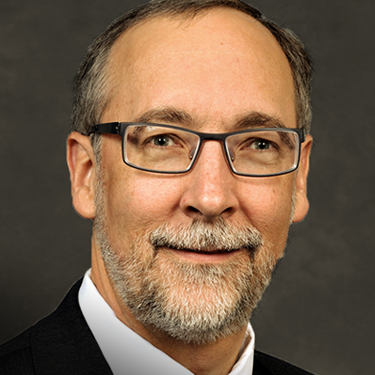 George Huntley is a founding member of the Diabetes Leadership Council (DLC) and currently serves as the CEO of both the DLC and its affiliate, the Diabetes Patient Advocacy Coalition (DPAC). He has been living with type 1 diabetes since 1983 and has 3 other family members also living with type 1. A passionate advocate for people with diabetes, George served as the National Chair of the Board of the American Diabetes Association (ADA) in 2009. George is also the Chief Operating Officer and Chief Financial Officer of Theoris Group, Inc., an IT and engineering professional services firm based in Indianapolis, Indiana, where he has been the plan administrator of a self-insured, employer based health plan for over 20 years. In addition, George serves as the Treasurer of Children with Diabetes.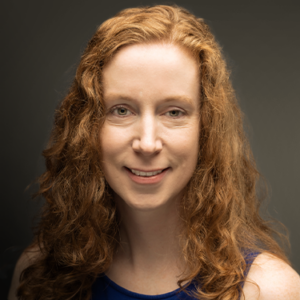 Laura Jacobsen, MD, is physician scientist and pediatric endocrinologist at the University of Florida. Dr. Jacobsen's research focuses on understanding the role of the immune system in type 1 diabetes (T1D) and improving clinical care and health outcomes for people with T1D. She has an interest in mechanisms of action of immunotherapies as well as biomarkers of efficacy and identification of clinical responders. Dr. Jacobsen is proud to serve as an investigator with TrialNet, the TEDDY study, the Network for Pancreatic Organ donors with Diabetes, and the T1DX-QI Collaborative. She also serves as the associate fellowship program director for the UF pediatric endocrinology fellowship program and values the opportunity to train future generations.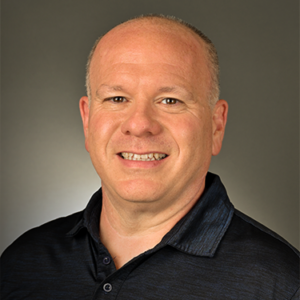 Jeff Karitis, CFP®, CEPA®, is a Wealth Managment Advisor based in New York City, were he and his group have been providing wealth management strategies for a select group of business owners, executives and families since 1999. He holds the CFP® (CERTIFIED FINANCIAL PLANNER™ professional) and CEPA (Certified Exit Planning Advisor) designations. Jeff resides in New York's Hudson Valley with his family and retired racing greyhounds. Previously, he served as Co-President of his local JDRF Chapter and on the Executive Board of the Great NYC Chapter. His daughter was diagnosed with T1D in 2014 and their family have been attending Friends for Life Orlando since 2016. Jeff has been volunteering since 2021 as co-lead of the DoFFLs group.
Jan Kavookjian, PhD, MBA, FAPhA, FADCES, has a health psychology/behavior sciences focus in outcomes research, with 25 years of training and studying motivational interviewing (MI), an evidence-based communication skills set and approach aimed at collaborative, empowering conversations about self-management behaviors. She is faculty in an outcomes research department at Auburn University and has published her work in journals that include Pediatrics, Journal of Developmental & Behavioral Pediatrics, and others. Her research includes diabetes behavior change and MI training for interprofessional practitioners; recent work developed a user-friendly MI training and materials for parents of youth with T1D looking for ways to talk positively about self-management goals.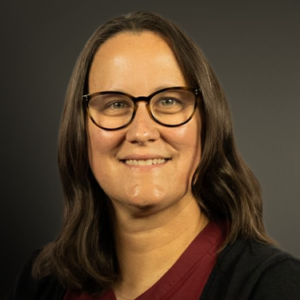 Jessica Kichler, CDCES, PhD, CPsych, is a Clinical and Health Psychologist and Associate Professor in the Department of Psychology at the University of Windsor. She specializes in clinical intervention research related to psychosocial adjustment and coping with type 1 diabetes in youth and families. She previously worked as a diabetes psychologist and certified diabetes care and education specialist at two academic medical centers (Children's Hospital of Wisconsin and Cincinnati Children's Hospital Medical Center) in the United States for almost 15 years before moving to Windsor, Ontario. Currently, she is also interested in how to support college-aged students with type 1 diabetes most effectively transition into young adulthood.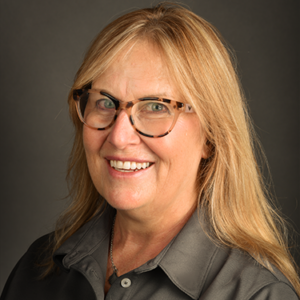 Lauren Lanning is the very proud mom of Monica, dx 8/96, a recent PA graduate, and Sarah, an engineer. Lauren became involved with CWD shortly after Monica was diagnosed in 1996. She has been involved in the conferences since the very first gathering in Orlando in 2000, where she volunteered to make name badges. Since then, Lauren has run Registration and then the Elementary program. This year, Lauren is excited to continue as leader of the MOFFLs and First Timers. She lives in Colorado and loves traveling, riding her bicycle and volunteering as a JDRF Ride coach.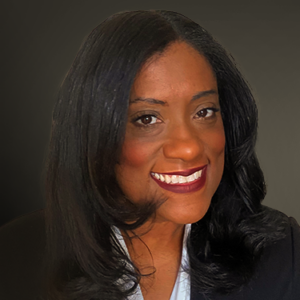 Shauna Markes-Wilson, BSPharm, PharmD, AAHIVP, CSP, began her Walgreens career as a staff pharmacist in 2000. In 2009, she was promoted to the role of registered store manager, specialty operations (RMGO) at the Piedmont Atlanta Specialty site. In 2018, she was promoted to healthcare supervisor, then healthcare specialty supervisor in 2021 and she moved into her most recent role of director of pharmacy and retail operations for Georgia East in 2022. Shauna has been very active in the community, leading COVID-19 vaccination efforts and embracing health equity. Shauna earned a Bachelor's degree in Pharmacy from St. John University and a Doctor of Pharmacy degree from the University of Florida.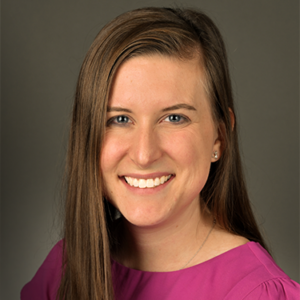 Ashlyn Mills serves as CWD's Events and Program Assistant. Ashlyn has been living with type 1 diabetes since 2015 when she was diagnosed at the age of 19. She quickly found her tribe in CWD and attended her first FFL conference less than one year after her diagnosis. By trade, Ashlyn is a licensed physical therapist assistant but the connections diabetes created quickly changed her career path. Ashlyn is passionate about helping people with diabetes and their families connect so they don't have to do it alone. In her spare time, Ashlyn loves to run, bike, visit Disney World, and camp with her family.
Pantea Minnock, RN, MSN, CPNP, is a nurse practitioner in the Diabetes Center for Children at the Children's Hospital of Philadelphia (CHOP). She has practiced as an NP for over 20 years. She received a Bachelor of Science degree in Bio-Behavioral Health and Psychology from Pennsylvania State University. She continued her education in Nursing at the University of Pennsylvania where she earned a Bachelor and Masters of Science Degree. She has been working with children and teenagers in multiple settings (inpatient, outpatient, research, international medicine, diabetes camp) since 2001. While the majority of her time in practice has been at CHOP, she has also worked at New York Presbyterian Hospital in NYC and Children's Mercy Hospital in Kansas City.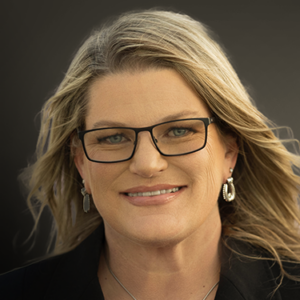 Wendi Moldthan, MS, BSN, RN, FF/PM, is a dedicated firefighter, paramedic, and registered nurse. She is an Assistant Chief at Reedy Creek Fire Department, with over 27 years in the fire service. In addition to her impressive career, she is a devoted mother to her sweet T1D warrior, Emma, who was diagnosed with type 1 diabetes in 2017 at age six. Since then, they have been attending Friends For Life every year, the first one just three weeks after Emma's diagnosis. Wendi graduated summa cum laude with a bachelor's degree in nursing and a master's degree in public safety administration. She has spent her life in service to others. Despite the many challenges that come with public safety, Wendi believes that being a mom to a T1D warrior is the most challenging of all. As a result, she is passionate about raising awareness and helping new T1D parents manage the roller coaster ride that comes with type one diabetes. Wendi and her significant other, Kevin, are dedicated to helping Emma and other T1D warriors enjoy their best lives through education with humor and compassion.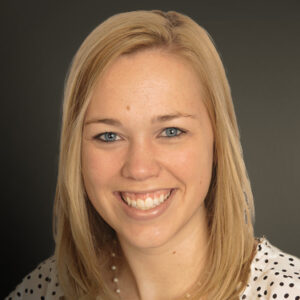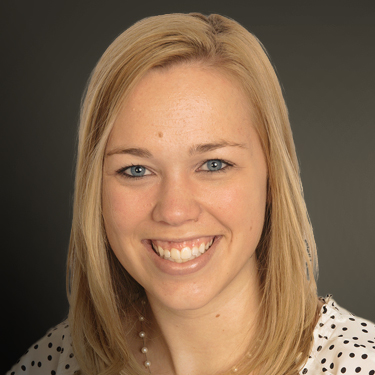 Kristen O'Dell, MS, RD, CDCES, was diagnosed with type 1 diabetes at the age of nine, in 1998. Despite her resistance to accepting this diagnosis, it has been the driving force behind her pursuing a career as a dietitian. She earned her Master's degree in Dietetics at D'Youville College and became a Certified Diabetes Care and Education Specialist. Kristen has worked in a children's clinic, long term care nursing facilities, as an insulin pump trainer, and is now providing diabetes and nutrition counseling through her company, Focused Diabetes Solutions, all while being the Dietitian at CWD FFL conferences. Her goal is to empower people living with diabetes so that they can navigate all the ups and downs of life (and blood sugars). Kristen and her husband, Shawn, have two young children, Corwin and Stella. Kristen enjoys cooking and baking in the kitchen, working in the garden, rooting for the Buffalo Bills, traveling around the world, and reading (when she can find a little free time).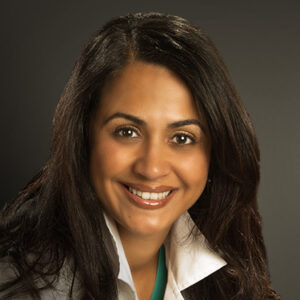 Marizeli Olacio, DPM, ABPM, is a board-certified Podiatrist and the founder of Omega Medical Group (OMG), in Miami, Florida. Dr. Olacio specializes in foot and ankle surgery, sports medicine, Regenerative Medicine, diabetic limb salvage, pediatrics, and wound care. She completed her surgical training at Mercy Hospital in Miami, where she worked with professional athletes including the NBA's Miami Heat players. She established OMG to help people of all ages and walks of life reach their personal goals while remaining as active as possible. As a mom and wife to someone living with type 1 diabetes, it is her priority to educate each patient on their pathology, to ensure they are given the individual treatment deserved, and provide accelerated results from pediatrics to adults.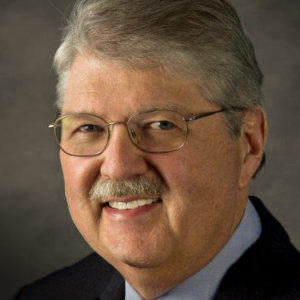 R. Stewart Perry grew up in Lexington, Kentucky. Since 1983 he has been the co-owner of Perry & Perry State Farm Insurance, one of the largest State Farm Insurance agencies in the state of Kentucky and is a Diabetes Consultant and Advocate. Stewart's family has been dramatically affected by diabetes. His son had type 1 diabetes, both parents, and sister have all had diabetes during their lifetime. He has lost a son, uncle, grandfather and great grandmother to complications of diabetes. Stewart was diagnosed with type 2 diabetes in 1990. Since that time, he has been actively involved in Diabetes issues and groups. . Stewart was the Chairman of the National Board of Directors and the Chair of the National Advocacy Committee for five years at the American Diabetes Association. Stewart is a member of the Kentucky Diabetes Network and a founding member of the Fayette County Diabetes Collation. Stewart was appointed by two different Governors of Kentucky to the GET FIT KY Board and The Diabetes Research Trust Fund Board. Stewart is one of the founders of the Diabetes Leadership Council and currently serves as Chairman of that organization where he has been instrumental in passing Diabetes Action Plan legislation in 28 states. He is currently the Vice-Chair of the Diabetes Patient Advocacy Coalition and served as interim CEO for three months. He is a very well know speaker in diabetes circles on advocacy related topics. Stewart serves on the board of Children with Diabetes.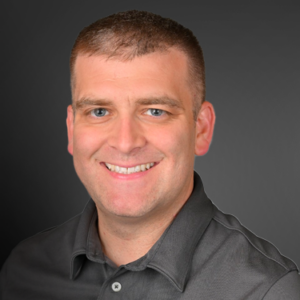 Matthew Point, MS, serves as CWD's Director of Advancement and Programs. Matt is responsible for CWD's fundraising and development, working with our generous sponsors, and managing our conference scholarship program. In 2013, Matt attended his first CWD event – Friends for Life Orlando. Matt's favorite part of being involved with CWD & the Friends for Life Conferences is having the opportunity to meet other significant others of people with type 1 diabetes.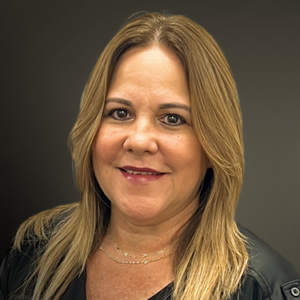 Ileana Rivera, RPh, MBA, has over 31 years of dedicated service at Walgreens and is the Healthcare Specialty Supervisor in the Florida North Region. She is known for championing the patient experience and building strong relationships with her team members. Ileana's ability to explain the "Why" behind decisions and her dedication to driving accountability have made her an invaluable asset to her patients and Walgreens. Her commitment to patient care, leadership, and fostering positive working relationships make her a highly respected and sought-after professional in her field. Ileana earned her bachelor's degree in pharmacy at the University of Puerto Rico School of Pharmacy.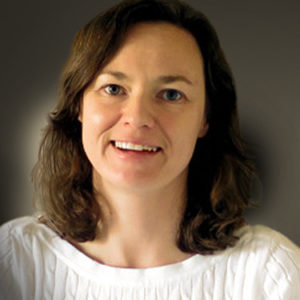 Liz Robinson, MSPA-C, CDCES, is a physician assistant and diabetes educator with over 20 years of clinical experience in the field of women's health. She has spent the majority of her career focusing on type 1 diabetes in pregnancy. She is currently serving as the Medical Safety Officer for LifeScan. Liz's interest in type 1 diabetes began when she met her husband, who was diagnosed as a teen, and was further fueled when her daughter was diagnosed at the age of four. Liz and her family have been attending Friends for Life conferences since 2013 and cannot imagine a summer without their "Fiffles".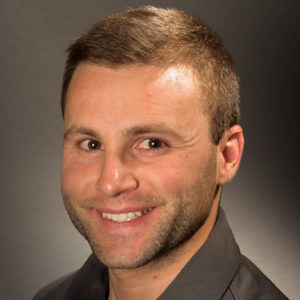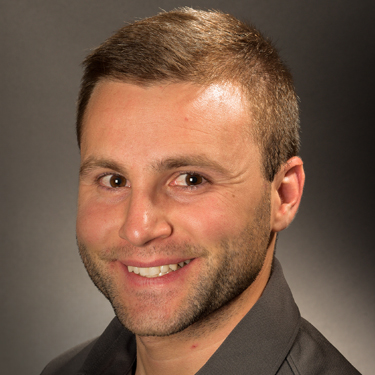 Kenny Rodenheiser, BSN, RN, CDCES, was diagnosed in April 2003 and has been part of the CWD family since 2004. He currently serves as a member of CWD's Board of Directors and leads TeamCWD. After many years of volunteering with various diabetes organizations, he realized his passion was to educate, motivate, and advocate for all people with diabetes. He earned his Bachelors of Science in Nursing from Ramapo College of New Jersey and shortly after earned his credentials as a Certified Diabetes Care and Education Specialist.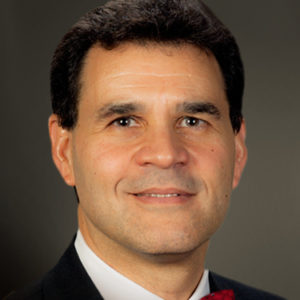 Henry Rodriguez, MD, a pediatric endocrinologist who has focused on the prevention and management of type 1 diabetes (T1D), has been a FFL faculty member for 10-years. He has been a lead investigator in national and international T1D studies including the NIH-funded DPT-1, TrialNet, EDIC, and the Helmsley Trust-funded T1D Exchange, and studies on beta-cell preservation in type 1 diabetes and expanding the number of FDA-approved medications for children with T1D and T2D. He serves on the ADA Scientific Oversight, National Advocacy. and Legal Advocacy Committees, the Safe at School, and Membership Advisory Working Groups, and he is President of the local ADA Community Leadership Board. He is also a long-standing supporter on diabetes camps.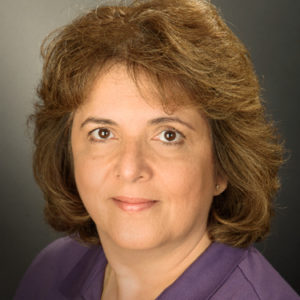 Janet Rodriguez, RN, CDCES, CRA, a longstanding FFL faculty member, is an experienced nurse, educator, and research coordinator with nearly one decade of expertise in diabetes technologies. Janet became a registered nurse in 1986. Initially concentrating in pediatric critical care, she migrated to nursing quality assurance, prior to dedicating herself to diabetes. Her passion is empowering people of all ages living with diabetes. She specializes in diabetes technologies and leads the Diabetes Technology Clinical and Clinical Research Programs at the University of South Florida Diabetes and Endocrinology Center in Tampa. She is a proud member of the ADA's Safe at School Working Group and long-time diabetes camp nurse.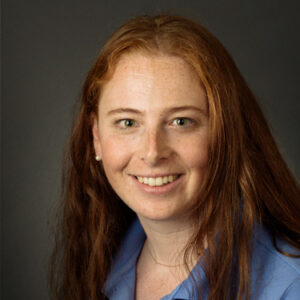 Lauren Salko lives in Park City, Utah with her fellow green band fiancé Jeremy Meredith and is graduate of Saint Anselm College. Lauren is a former professional skier who competed around the world in SkiCross. In her free time, Lauren loves skiing, mountain biking, and doing triathlons. As a person with diabetes, Lauren is very passionate about working with Children with Diabetes and could not be more excited for this summer!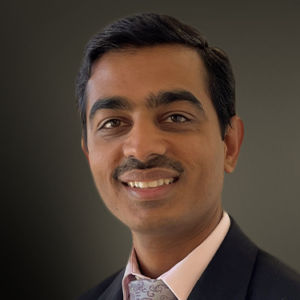 Viral Shah, MD, is an Associate Professor and Physician Scientist at the Barbara Davis Center for Diabetes, University of Colorado. His research is focused on the implementation of diabetes technologies for improving glycemic control and reducing complications, with a special interest in fracture prevention, in people with type 1 diabetes. Dr. Shah has been the principal investigator for many clinical trials of diabetes technologies and therapeutics. He currently serves as Chair-Elect at the ADA Diabetes technology Interest group and ADA Scientific Sessions planning committee. Dr. Shah is well-published with over 150 research papers in scientific journals. He is the recipient of the prestigious AACE Rising Star in Endocrinology Award (2021).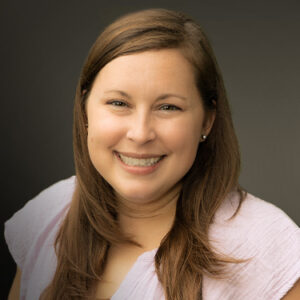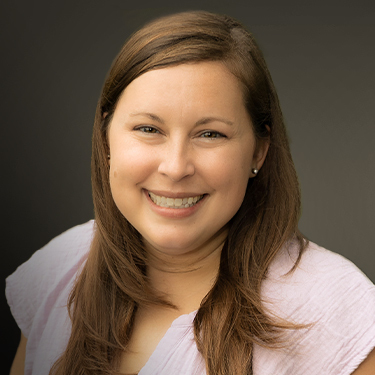 Marissa Town, BSN, RN, CDCES, is Clinical Director for Children with Diabetes and oversees the medical content on the website and develops the adult programming at Friends for Life conferences. She was diagnosed with type 1 diabetes when she was 2 years old and grew up as an attendee of the Friends for Life conferences since the beginning in 2000. Marissa also works part time at Cincinnati Children's Hospital to help improve health equity for families with T1D.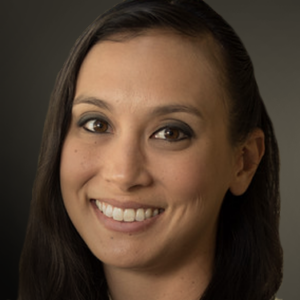 Jessie J. Wong, PhD, is a pediatric psychologist and clinical researcher in Pediatric Endocrinology and Diabetes at Stanford University. She received her doctoral degree in clinical psychology from Arizona State University and completed postdoctoral fellowships in health services research and diabetes psychology at the VA Palo Alto Health Care System and Stanford University, respectively. Her research focuses on the intersection of mental and physical health and diabetes self-management among children, adolescents, and families. She is an NIDDK K23 awardee and is currently leading a study that seeks to optimize family-based interventions for adolescents with type 1 diabetes and their parents.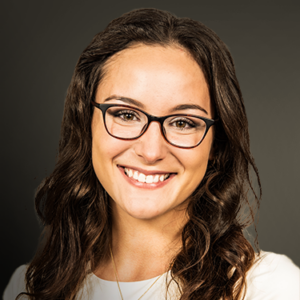 Sarah Wood is a Policy Associate for the Diabetes Patient Advocacy Coalition and Babbage Cofounder. Sarah's focus primarily lies on state-level policy initiatives, where she advocates for legislation that ensures accessible and affordable medication for people living with diabetes and other chronic conditions. Prior to her tenure at DPAC, she served as a Fulbright Fellow in Ukraine, where she taught English, fostered cultural exchange, and contributed to projects promoting equal educational opportunities to children living in conflict-affected regions. Sarah holds a Master's degree in International Security and Diplomacy and a Bachelor's degree in Russian Language and Integrated Strategic Communication from the University of Kentucky.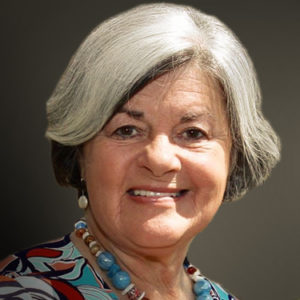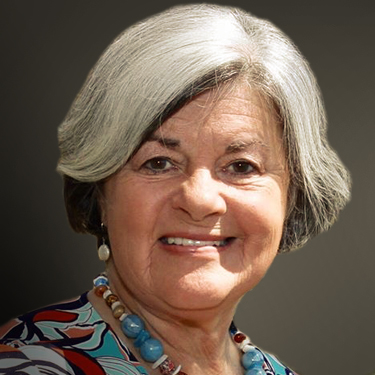 Crystal Crismond Woodward is the Director of the American Diabetes Association (ADA)'s Safe at School initiative based at its Home Office in Arlington, Virginia. Crystal is considered a national authority on the rights of students with diabetes and has spoken at conferences and forums throughout the United States and internationally on how to effectively advocate on behalf of students with diabetes, training hundreds of parent advocates, attorneys, and health care professionals. A parent of a child with diabetes, Crystal began her advocacy as a volunteer for ADA when she successfully led the effort to pass the first state diabetes school legislation in the country providing comprehensive coverage for students with diabetes in Virginia and has since worked tirelessly for legislative and policy change in 34 states including the District of Columbia. Crystal is a contributor to many diabetes publications, is a member of the Virginia Diabetes Council, and serves on a number of other diabetes and youth advisory boards and committees.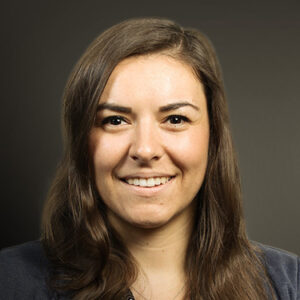 Dessi Zaharieva, PhD, CDCES, is an Instructor, Certified Exercise Physiologist (CEP), and Certified Diabetes Care and Education Specialist (CDCES) currently working in Pediatric Endocrinology at Stanford University – School of Medicine under the supervision of Dr. David Maahs. Dessi's research focuses on strategies to manage blood glucose concentrations around exercise in youth and adults with type 1 diabetes. She is also working on implementing exercise education and monitoring physical activity patterns and behaviours in newly diagnosed youth with type 1 diabetes.

Indicates faculty member with diabetes