Conference Faculty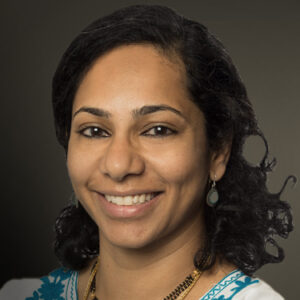 Ananta Addala, DO, is a physician scientist addressing disparities in type 1 diabetes (T1D) management and outcomes. Her research interests are at the intersection of T1D and inequities evaluating system-level and individual-level contributors to T1D disparities. Dr. Addala's longstanding research and clinical interests are to promote equitable care for youth with T1D informed by the biological, social, psychological, and systemic determinants of health.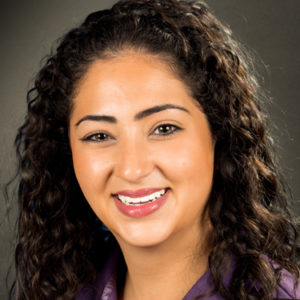 Noor Alramahi was diagnosed with type 1 diabetes at the age of six and is the proud mother of twin boys, Rakan and Kareem. She served as a volunteer at her local hospital in the United Arab Emirates, helping newly diagnosed children and their families. Since moving to the San Francisco Bay area in 2012, she has volunteered with the American Diabetes Association in San Jose and works with an organization called Carb DM, that provides support and education for people and families living with type 1 diabetes. She is also part of a local Bay Area type 1 diabetes group called Sugar Mommas that offers support for women in the family planning, pregnancy and motherhood phases. Noor has attended Friends for Life Orlando® for eleven years and counting!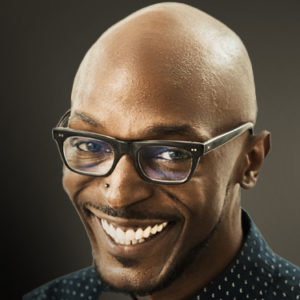 Kyle Banks is an actor, vocalist and all around music enthusiast. Having logged stage time professionally on and off Broadway, Kyle has also aided behind the scenes as a music business development and strategy consultant for Sony Music Entertainment, Wynn Las Vegas and Hard Rock gaming casinos. Diagnosed with type 1 diabetes in 2015 while performing with Disney's musical production of The Lion King, Kyle began working closely with the endocrinology team at Children's Hospital in New Orleans, where he serves as a mentor for a host of kids receiving care. Through his connection with Children's Hospital, he discovered the many challenges that plague individuals from disadvantage communities as it relates to glucose management. Inspired by his personal success with the latest technology available for diabetic management, Kyle founded the KyleR Cares Foundation, which raises funds for insulin pumps and continuous glucose monitors for kids who do not have access to these life-saving devices. Their goal is to assist as many individuals and families as possible toward the road of health and wellness.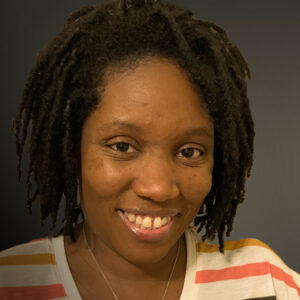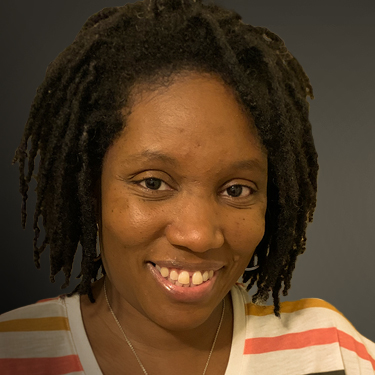 Leila Blue is a native of Washington, DC, but has called North Carolina her home for the past nine years. Shortly after moving to NC, Leila found a family support group for children with T1D that was started by the local Pediatric Endo, where her son Christopher would be receiving his care. For five years, Leila had the pleasure of serving on the leadership board of that group where she was instrumental in helping to establish a number of now annual events including a formal spring gala, a summer diabetes bootcamp, and the Diabetes Games. Her family's journey with T1D started when Christopher the CREW CHIEF, her NASCAR loving son, was 23 months old. Now at age 12, and 10 years of the family being his PIT CREW, she is thankful for all the good days and great days that he has shown them how to finish the race, even during the tough laps. Christopher's PIT CREW includes his mom, Leila, his dad Eldred and his six siblings, Christiana, Josiah, Joy, Joe'L, Jocoby and JoLei, as well as a number of supportive family and friends.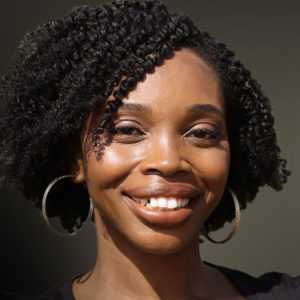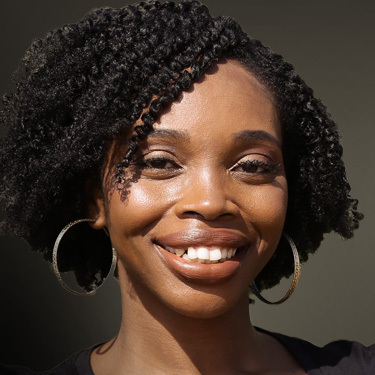 Phyllisa Deroze, PhD, is a global diabetes patient advocate. She began blogging at DiagnosedNOTdefeated.com almost immediately after being diagnosed with type 2 diabetes in 2011. Last summer, however, she learned that she has type 1 diabetes and spent the past eight years misdiagnosed. In addition to her blog, she founded Black Diabetic Info; a website dedicated to increasing cultural-competent diabetes information. Phyllisa has graced the cover of Health Monitor magazine and been featured in Diabetic Living, Diabetes Focus, and others magazines and newsletters. Her passion for diabetes lifestyle advocacy can be seen in her YouTube vlogs, social media posts, in-person workshops, published essays, and keynote speeches that she has given in five countries. Her motto "Diagnosed Not Defeated," is an inspiration for anyone diagnosed with diabetes and takes on new meaning for her after being diagnosed with diabetes twice.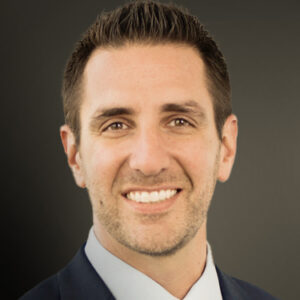 Greg Dooley is a senior level finance leader with more than 20 years experience. He is currently Vice President Finance, Latin America for The Goodyear Tire & Rubber Company. Greg has significant international experience having spent five years living and working in Brazil, Argentina, and Mexico. His daughter, Isabella, was diagnosed with Type 1 diabetes in 2012 at the age of two while the Dooley Family was living in Mexico City. Greg serves on the Board of Directors for Beyond Type 1, a nonprofit organization changing what it means to live with diabetes. Greg and his wife, Kristina, reside in Hudson, Ohio with their triplets, Mia, Isabella, and Max.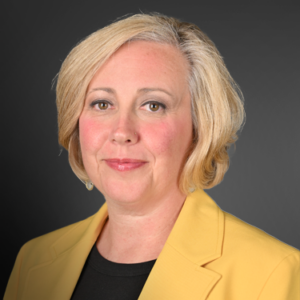 Leigh Fickling, JD, MEd, MS, serves as the Chief Operating Officer for Children with Diabetes. Leigh is responsible for the day-to-day operational leadership of the organization and for the oversight and implementation of the organization's strategic plan. Leigh's daughter, Ava, was diagnosed with type 1 diabetes in 2013 at the age of three. Leigh is a subject matter expert in the implementation of accommodations for people with diabetes in the classroom, workplace, and beyond. The Friends for Life conferences are the highlight of the year for the Fickling family and they can't imagine trying to dia-beat-this without their circle of friends.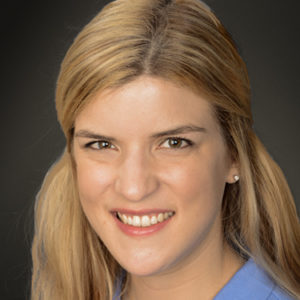 Grace Grande-Cassell is very excited to be staffing her ninth year of Friends for Life conferences! She has grown up with a connection to type 1 diabetes because of her late grandfather, who lived with it for over 70 years. Grace currently lives in New York City where she works in digital marketing strategy.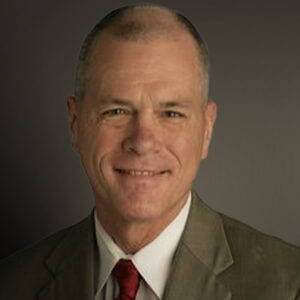 John Griffin is a lawyer who represents families with children and workers with diabetes. He is also a volunteer and a past chair of the Board of the American Diabetes Association. Mr. Griffin has helped eradicate bans against students and workers with diabetes. When he was Chair of the ADA's Legal Advocacy Subcommittee, he led the effort to protect California school children with diabetes by insuring that these students would never be abandoned if they need help with their insulin. Mr. Griffin has insulin treated diabetes and has a sister and a niece with type 1 diabetes.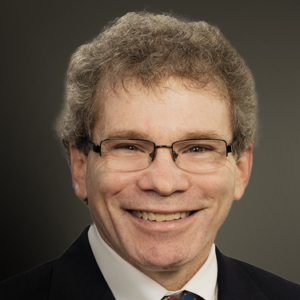 Irl B. Hirsch, MD, is a Professor of Medicine at the University of Washington in Seattle, where he has worked since 1990. The majority of his patients have type 1 diabetes, and most of his research involves clinical aspects of type 1 diabetes including new insulins, new technologies, skin challenges from long-term pump use, how type 2 drugs may slow diabetic kidney disease, appropriate inpatient glucose targets, and understanding the limitations of HbA1c.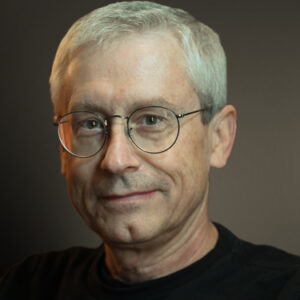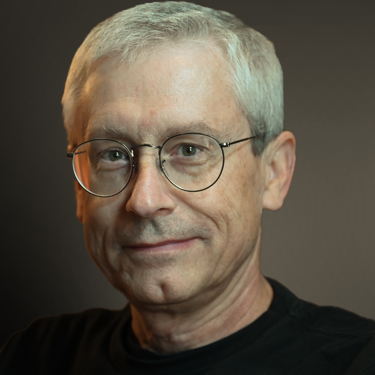 Jeff Hitchcock is the founder, president, and Chief Executive Officer of Children with Diabetes. After earning a degree in computational mathematics in 1981, Jeff worked in high tech and traveled the world, meeting Brenda, who would become his wife, in Africa. In September of 1989, their first child was diagnosed with type 1 diabetes at the age of two. Jeff worked in defense related industries until 1995, when he started a small internet company and launched Children with Diabetes to share his family's experience caring for a child with T1D. Jeff also serves on the Board of Directors for the Diabetes Patient Advocacy Coalition (DPAC). Jeff received the 2021 ISPAD Hero Award for his work on Children with Diabetes.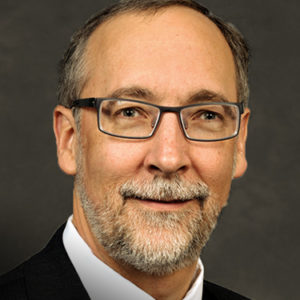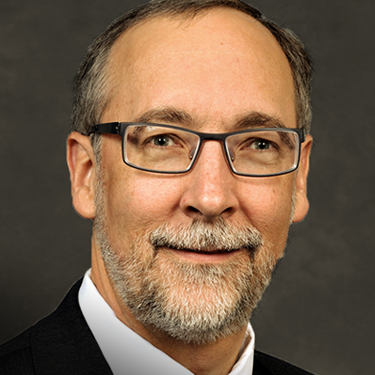 George Huntley is a founding member of the Diabetes Leadership Council (DLC) and currently serves as the CEO of both the DLC and its affiliate, the Diabetes Patient Advocacy Coalition (DPAC). He has been living with type 1 diabetes since 1983 and has 3 other family members also living with type 1. A passionate advocate for people with diabetes, George served as the National Chair of the Board of the American Diabetes Association (ADA) in 2009. George is also the Chief Operating Officer and Chief Financial Officer of Theoris Group, Inc., an IT and engineering professional services firm based in Indianapolis, Indiana, where he has been the plan administrator of a self-insured, employer based health plan for over 20 years. In addition, George serves as the Treasurer of Children with Diabetes.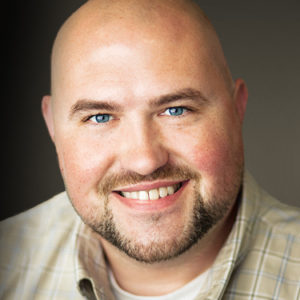 Scott K. Johnson is an experienced patient advocate. He works with a wide range of stakeholders across the healthcare environment to help them establish effective communication with the patient community. His expertise in the diabetes social media space is recognized worldwide and he advises organizations within the healthcare, food, and consumer goods industries. Today he is Engagement Manager, USA for mySugr. He continues to manage his award-winning blog "Scott's Diabetes" when time allows. Scott is also a member of the Children with Diabetes faculty where he develops educational curriculums and content for the Friends for Life annual conference and regional events.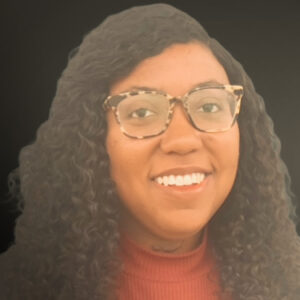 Taylor Johnson has been living with diabetes for 13 years. She is a mental health professional and counseling graduate student. Taylor currently serves on the Board of Directors for the Diabulimia Helpline. When she's not working, Taylor can usually be found baking or exploring local hiking trails with her Diabetic Alert Dog, Claire.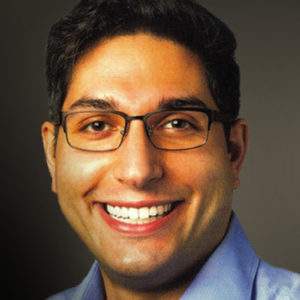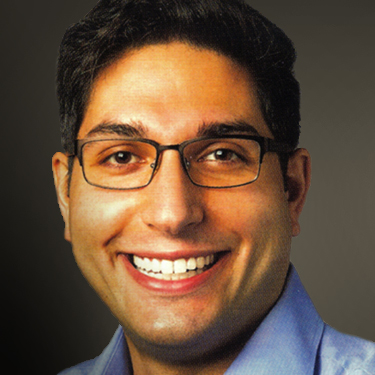 Rayhan Lal, PhD, MD, MPH, is pediatric and adult endocrine faculty at Stanford. Rayhan grew up in the California bay area and always wanted to be an engineer. He has had type 1 diabetes for over 30 years. He studied electrical engineering and computer science at the University of California, Berkeley. His two younger sisters were enrolled in DPT-1, were found to be antibody positive, and developed type 1 diabetes. In an effort to help all his brothers and sisters with diabetes, Rayhan decided to switch career paths and pursue clinical medicine at the University of California, Davis. Rayhan could not decide whether to take care of children or adults with diabetes and so did both. He completed a four year residency in internal medicine and pediatrics at the University of Southern California, working with the underserved at Los Angeles County Hospital. Rayhan then completed an adult and pediatric endocrine fellowship at Stanford. As an engineer and physician-scientist with diabetes, his primary research interest is the design, development, and testing of new diabetes technology and therapies with his mentor, Dr. Bruce Buckingham. Rayhan collaborates with many members of the Stanford Diabetes Research Center, industry and the open source diabetes community in an effort to bypass the biological, technological and human factor limitations of existing devices.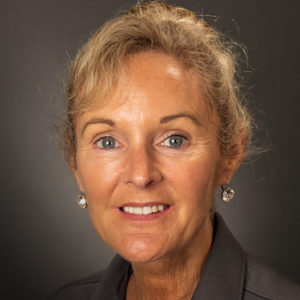 Alanna Landry, RN, CDCES, has had the privilege of working alongside the T1D community as a pediatric diabetes nurse educator for 22 years at Markham Stouffville Hospital in Ontario, Canada. After attending her first CWD FFL conference in 2004, she was amazed and inspired by the incredible experience. Working in the teen program has been something she looks forward to each year.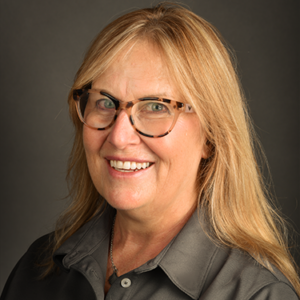 Lauren Lanning is the very proud mom of Monica, dx 8/96, a recent PA graduate, and Sarah, an engineer. Lauren became involved with CWD shortly after Monica was diagnosed in 1996. She has been involved in the conferences since the very first gathering in Orlando in 2000, where she volunteered to make name badges. Since then, Lauren has run Registration and then the Elementary program. This year, Lauren is excited to continue as leader of the MOFFLs and First Timers. She lives in Colorado and loves traveling, riding her bicycle and volunteering as a JDRF Ride coach.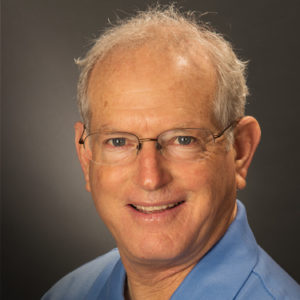 Benny Loebner Benny Loebner is married to Pam (First Timers Team) and the proud father of Sarah (dx'd 6/2002), who is a Physician Assistant at the University of Washington Diabetes Institute. He is also dad to Keith, who earned his Ph.D. at Stanford University in 2017, got married a few weeks later to Ellen, and just celebrated his son Jonah's first birthday. The family attended their first CWD Friends for Life conference one month after Sarah was diagnosed, and they have been volunteering in various capacities ever since. Benny, an environmental geologist living in Los Altos, California, enjoys most sports and coaches and referees for the American Youth Soccer Organization. He is looking forward to meeting and greeting everyone.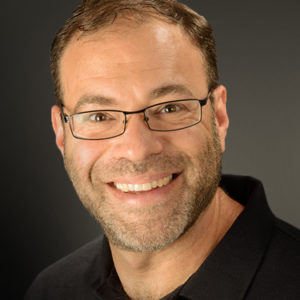 Sean M. Oser, MD, MPH, was diagnosed with type 1 diabetes just before starting college. Through medical school, graduate school, and residency, as well as through marriage, parenthood, and his professional career, he has learned to make diabetes work at each step along the way. His daughter was diagnosed with type 1 diabetes at age seven and, since then, he and his wife, Tamara Oser, MD, have discovered Children with Diabetes and other parent and family groups. CWD and its programs have helped motivate him to join the diabetes online community and to engage in diabetes research. He is currently Associate Professor in the Department of Family Medicine at the University of Colorado School of Medicine. He places a strong emphasis on providing patient-centered, team-based, comprehensive care. He is a proponent of harnessing human, community, and technology resources in providing high quality longitudinal care and enhanced communication with patients. Dr. Oser is active in diabetes research, including advanced diabetes technologies in primary care and the evolving role of social media in peer support.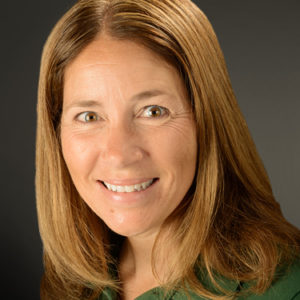 Tamara Oser, MD, is an Associate Professor of Family Medicine at the University of Colorado School of Medicine. As a clinician, she cares for many patients with diabetes and is a recognized leader in patient communication. Her training and subsequent experience in Family Medicine have emphasized a holistic approach to patient care, viewing the patient in the context of their life circumstances, including not only their health, but also their personal beliefs, interests, culture, and relationships. She has been inducted into Best Doctors in America, achieved the ninety-ninth percentile for patient satisfaction nationwide, and practiced in an office recognized by the National Committee on Quality Assurance (NCQA) as part of the Diabetes Recognition Program and twice at the highest level of recognition as a Patient-Centered Medical Home (Level 3). She is Director of the High Plains Research Network, one of the oldest and most active practice-based research networks that spans 16 counties in Eastern Colorado. She also is active in teaching and has received numerous teaching awards, including the Dean's Award for Excellence in Teaching three times. Dr. Oser is a Physician Scientist with a research focus on utilizing social media to better understand barriers and facilitators to self-management among those living with T1D, peer support in T1D, and integrating diabetes technologies into primary care. She is wife to Sean Oser, MD who has lived with T1D for 30 years, and is mom to twins Courtney and Jessica (age 17). Jessica was diagnosed with T1D at age seven. She has seen firsthand that although there are challenges, diabetes is also her husband's and daughter's greatest strength. She has blogged about her family's life with T1D at t1family.blogspot.com.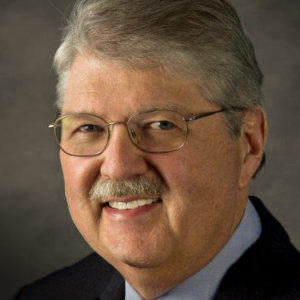 R. Stewart Perry grew up in Lexington, Kentucky. Since 1983 he has been the co-owner of Perry & Perry State Farm Insurance, one of the largest State Farm Insurance agencies in the state of Kentucky and is a Diabetes Consultant and Advocate. Stewart's family has been dramatically affected by diabetes. His son had type 1 diabetes, both parents, and sister have all had diabetes during their lifetime. He has lost a son, uncle, grandfather and great grandmother to complications of diabetes. Stewart was diagnosed with type 2 diabetes in 1990. Since that time, he has been actively involved in Diabetes issues and groups. . Stewart was the Chairman of the National Board of Directors and the Chair of the National Advocacy Committee for five years at the American Diabetes Association. Stewart is a member of the Kentucky Diabetes Network and a founding member of the Fayette County Diabetes Collation. Stewart was appointed by two different Governors of Kentucky to the GET FIT KY Board and The Diabetes Research Trust Fund Board. Stewart is one of the founders of the Diabetes Leadership Council and currently serves as Chairman of that organization where he has been instrumental in passing Diabetes Action Plan legislation in 28 states. He is currently the Vice-Chair of the Diabetes Patient Advocacy Coalition and served as interim CEO for three months. He is a very well know speaker in diabetes circles on advocacy related topics. Stewart serves on the board of Children with Diabetes.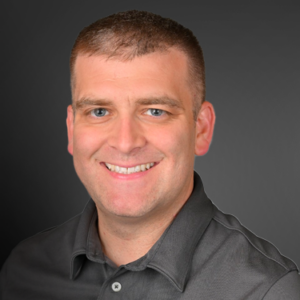 Matthew Point, MS, serves as CWD's Director of Advancement and Programs. Matt is responsible for CWD's fundraising and development, working with our generous sponsors, and managing our conference scholarship program. In 2013, Matt attended his first CWD event – Friends for Life Orlando. Matt's favorite part of being involved with CWD & the Friends for Life Conferences is having the opportunity to meet other significant others of people with type 1 diabetes.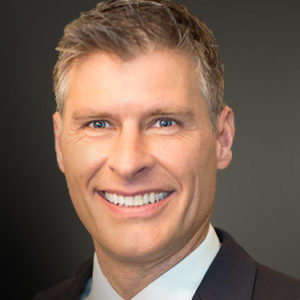 Mike Riddell, PhD, has published 150 original research articles, 18 book chapters, and a globally referenced patient guidebook on the metabolic and hormonal responses to exercise and stress in health and diabetes. Presently, he is helping to develop an "exercise-smart" artificial pancreas for active people living with type 1 diabetes (NIH). He is leading studies on new strategies for improved blood sugar balance during exercise and sport (industry and foundation funds) and he is overseeing work done on the effects of stress hormones on lipid metabolism (NSERC). Riddell is an author on several international guidelines on exercise and diabetes and he leads teams in establishing community-based sport programs that enhance the translation of research findings to families of children living with type 1 diabetes. He is considered the international authority on exercise and stress hormones and how they affect diabetes metabolism.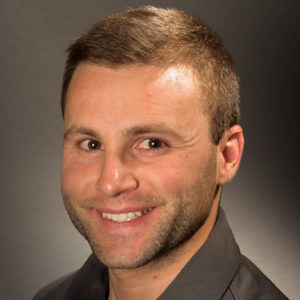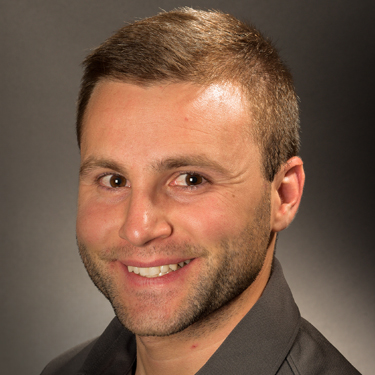 Kenny Rodenheiser, BSN, RN, CDCES, was diagnosed in April 2003 and has been part of the CWD family since 2004. He currently serves as a member of CWD's Board of Directors and leads TeamCWD. After many years of volunteering with various diabetes organizations, he realized his passion was to educate, motivate, and advocate for all people with diabetes. He earned his Bachelors of Science in Nursing from Ramapo College of New Jersey and shortly after earned his credentials as a Certified Diabetes Care and Education Specialist.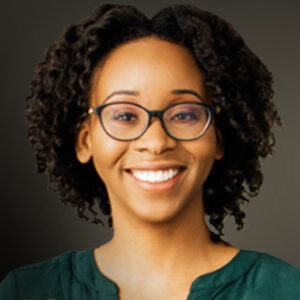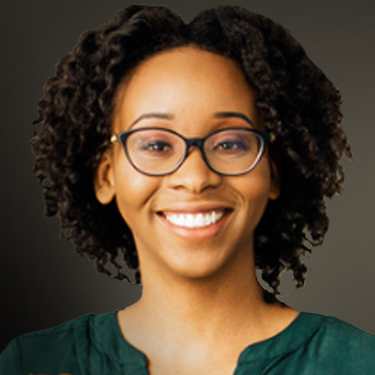 Kim Rose, RD, CDCES, is a Florida based registered dietitian nutritionist who specializes in health and wellness concerns for persons with diabetes. Her inclusive approach and philosophy revolve around "making nutrition easy and attainable". Kim does this by addressing common and complex food and wellness topics for the general public and health professionals alike on her YouTube channel and contributing to multiple media outlets including Healthline, Huffpost, and Health Magazine just to name a few. Kim has close to a decade of professional experience and dedicates her time working at the hospital and counseling clients in her private practice. In her spare time Kim likes to run, podcast, and enjoy a large bowl of kettle corn.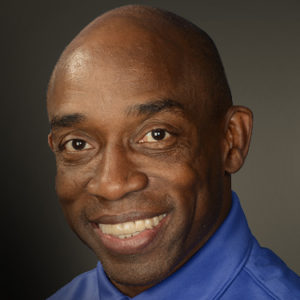 Harold Sanco, CPT, is a former National Aerobic Champion and two-time bronze medalist at the National Step Challenge Competition. He has been voted Washington, DC's "Best Instructor" by Washingtonian magazine and The Washington Post. With more than 20 years of experience in youth physical education and coaching, he is an internationally acclaimed instructor and trainer who teaches across the United States, Canada, and 15 countries for some of the top fitness conferences in the world. His popular "Urban Funk" class has been featured in People, Allure, and W magazines. He is AFAA certified and a Master Trainer for Lebert Training Systems.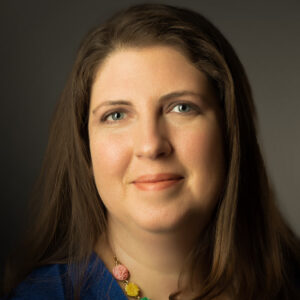 Melissa Schwaber lives in Arlington, VA with her husband Trey (dx'd 2004), daughter Maddie (dx'd 2009), and sons Connor (dx'd November 2020) and William. She's the PTA President at Connor's Middle School and spends most of her time advocating on behalf of her kids and their peers on issues such as special education, food insecurity, equity and diabetes. Melissa serves as the Advocacy Team Chair for her local JDRF Chapter, responsible for coordinating diabetes advocacy outreach to eight Members of Congress. When she's not checking Dexcom Follow, she enjoys spending time with her family, board games, cooking and running a local food pantry program.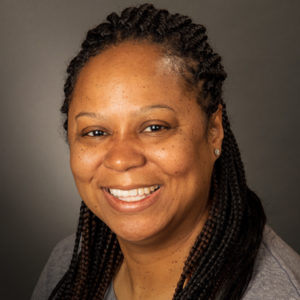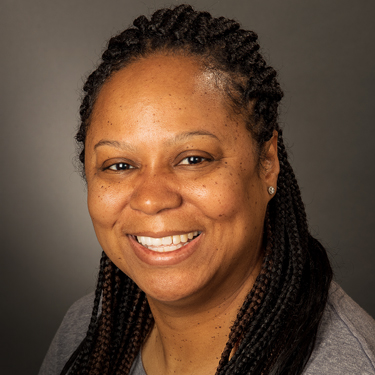 Cherise Shockley was diagnosed with LADA (Latent Autoimmune Diabetes in adults) June 2004. She is the founder of Diabetes Social Media Advocacy (#dsma), creator of the Blue Fridays initiative and WOCDiabetes (Women of Color living with Diabetes). Cherise is a subject matter expert in diabetes social media, online communities, and peer support. She is a wife, mother, and veteran.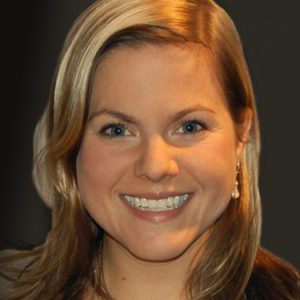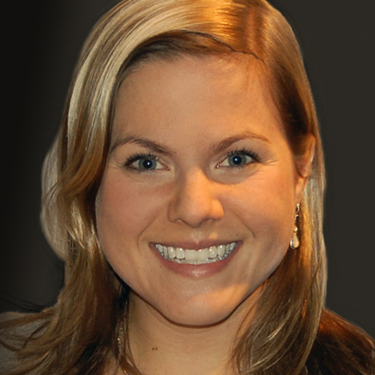 Kerri Sparling has been living with type 1 diabetes since 1986, diagnosed at the age of seven. She manages her diabetes and lives her life by the mantra "Diabetes doesn't define me, but it helps explain me." Kerri is an internationally recognized diabetes advocate. She is the creator and author of Six Until Me, which from May 2005 to May 2019 was one of the most widely-read diabetes patient blogs, reaching a global audience of patients, caregivers, and industry. She has been featured on NPR, US News and World Report, CBNC, Yahoo! Health, LA Times, The Lancet, Whole Living, Disney's Family.com, and Family Circle, among other national outlets. In addition to her writing, Kerri is a highly-rated speaker and has presented the patient perspective to audiences around the world. She works to raise awareness for diabetes, patient advocacy, and the influence of social media on health outcomes. Her first book, Balancing Diabetes (Spry Publishing), looks at type 1 diabetes in the context of "real life." Kerri and her husband live in Rhode Island, USA, with their two children. You can follow her writing and the release of her next projects at KerriSparling.com.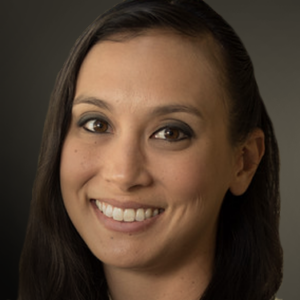 Jessie J. Wong, PhD, is a pediatric psychologist and clinical researcher in Pediatric Endocrinology and Diabetes at Stanford University. She received her doctoral degree in clinical psychology from Arizona State University and completed postdoctoral fellowships in health services research and diabetes psychology at the VA Palo Alto Health Care System and Stanford University, respectively. Her research focuses on the intersection of mental and physical health and diabetes self-management among children, adolescents, and families. She is an NIDDK K23 awardee and is currently leading a study that seeks to optimize family-based interventions for adolescents with type 1 diabetes and their parents.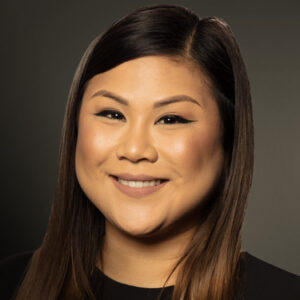 Katarina Yabut, better known as "Kat" is a Entry Level of Master's of Nursing student to become a Family Nurse Practitioner at Samuel Merritt University in Oakland, California. She also works as a Research Assistant at Stanford University in the Pediatric Endocrinology and Diabetes Division with the Project ECHO Diabetes team. Kat was diagnosed with type 1 diabetes at the age of five in 1997 and started becoming involved with diabetes camps and support groups in 2017. She has found her passion in helping others with diabetes and aspires to become a Certified Diabetes Care and Education Specialist in the future. In her spare time, Kat enjoys eating, playing video games, listening to podcasts while sewing, and hanging out with her significant other and family.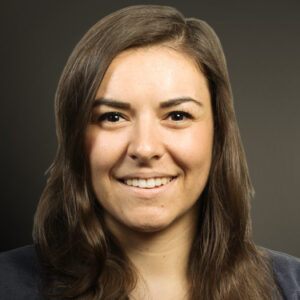 Dessi Zaharieva, PhD is a postdoctoral scholar currently working in Pediatric Endocrinology at Stanford University under the supervision of Dr. David Maahs. Our team at Stanford is focused on improving care and preventing complications in youth and adolescents with type 1 diabetes. Dessi completed her PhD at York University working with Dr. Michael Riddell, focusing on insulin dose adjustments around exercise to reduce the likelihood of hypoglycemia. Currently, Dessi conducts research on implementing of exercise education and monitoring physical activity patterns and behaviours in newly diagnosed youth with type 1 diabetes.

Indicates faculty member with diabetes