Supporting Sponsor of Friends for Life Spring Refuel 2021
Virtual Friends for Life Spring Refuel 2021 Booth
Live Exhibition Hall Hours (All Times Eastern US)
Friday, March 19: 5:00 - 8:00 pm
Saturday, March 20: 12:30 - 2:00 pm
Sunday, March 21: 12:30 - 2:00 pm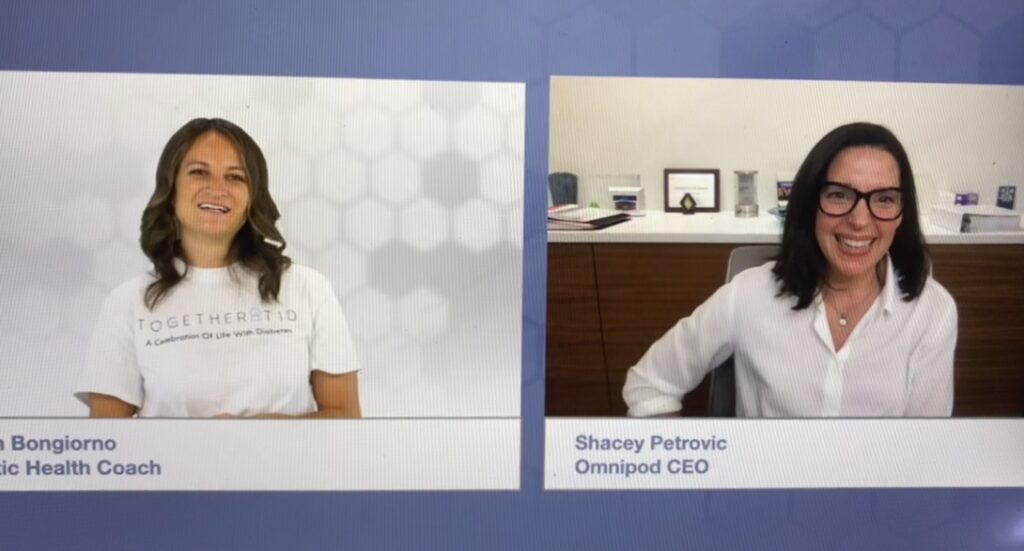 Lauren Bongiorno's Together T1D Event featuring Omnipod CEO Shacey Petrovic
Join Lauren Bongiorno, Omnipod's resident Diabetes Health Coach, as she leads an empowering and transformative event, created to bring you resources, joy, connection, clarity, and a whole new mindset for living life with T1D. This pre-recorded 2 hour virtual party includes an all-star guest panel and a Q+A with the CEO of Omnipod, Shacey Petrovic. Listen in for inspiration and Omnipod updates!
Friday, March 19 from 6:00 - 8:00 pm. Click to join. Everyone is welcome.
Virtual Booth Sessions on Friday and Saturday
All about the Omnipod DASH
Stop by our virtual booth to say hi, show off your Pod, ask the team questions, and hear from other Podders like you by viewing our Podder testimonial videos. If you are new to Pod therapy, you can participate in our free trial with absolutely no strings attached, please click here to check if you qualify today!
Omnipod DASH® – Simplify Life™
Share Your Podder Spirit with our Custom Zoom Backgrounds
Click on the Zoom background image, then download it to your device. Use it as your virtual Zoom background to show your Podder spirit.
For more resources to help you, see:
The content and links in this Virtual Booth have been provided by the sponsor. CWD is not responsible for any content therein, including links that will bring users offsite. If you have any questions about content in this sponsor booth, please contact this sponsor individually.