Report from Friends for Life White Plains 2023
It's been a little over week now since the Children with Diabetes team returned from White Plains, New York. We've just concluded our Fall Friends for Life (White Plains) conference and our diabetes fuel tanks are overflowing after spending a long weekend with our Fiffles. Grab your hot apple cider and join me on a look back at FFL White Plains!
Our conference weekend opened on Friday evening with registration where attendees were given their nametag lanyards and their orange or green wristbands. People with diabetes were given the familiar green wristband while the people that don't have diabetes but love someone with diabetes were given orange wristbands.Our friends with celiac disease or who need to eat gluten free were given yellow wristbands for easy identification at our shared meal spaces. Attendees had an opportunity to visit with our sponsors and exhibitors in the Exhibit Space and grab a yummy snack while meeting new friends for life in the conference center hallways. Did you know that over 80% of attendees checked in on Friday evening? The hallways were alive with the familiar FFL sounds: kids running and playing, parents and adults chatting, and, off in the distance, a beeping diabetes device indicating that someone might need a little extra help dealing with a blood sugar related issue. It was so good to be "home!"
On Saturday, we started our day out with a carefully carb counted breakfast buffet and then settled in to listen to President, Founder, and CEO Jeff Hitchcock share his story of the history of Children with Diabetes during our opening keynote. There wasn't a dry eye in the room as Jeff shared with us his personal story of watching his daughter grow up with diabetes and how that experience has helped to shape the mission of our organization today. After the keynote, attendees had options to attend concurrent sessions for the remainder of the day while the youth attendees spent time in their designated age groups. Throughout the day, you could find kids on a scavenger hunt with their program volunteers as they learned more about CWD and diabetes. Adults had programs that focused on topics ranging from grandparents tips and tricks for dealing with diabetes to accommodations in the school, workplace, and beyond. We joined together as a large group for a lunch buffet and then spent the remainder of the day in more educational sessions. Saturday evening, we enjoyed dinner together as a group before turning in for a good night's sleep. By the conclusion of the day on Saturday, you could already see that the magic of FFL was happening…kids in small groups hanging out in the hallways, adults exchanging phone numbers and making plans to meet up later at the hotel bar for a nightcap. Ah, FFL! You are the very best part of diabetes!
On Sunday, we continued with concurrent sessions. The youth participants happily attended their last day of programming and finished making memories with their new best friends for life. Adults had additional programming for MoFFLs, DoFFLs, and adults living with type one. We filled our stomachs with delicious carb counted food at breakfast and at lunch and continued to fill our hearts with new diabetes memories. At the end of the day, it was time to pack up and prepare to head our separate ways. It's always such a bittersweet moment watching the suitcases fill the hallways and hear the hotel become more quiet as attendees leave to head home.
Now, as the laundry is complete and the suitcases are packed away, it's time to look back at the weekend with much gratitude. Thank you to our sponsors and exhibitors for making this weekend possible. Without your continued support, FFL might not be possible. Thank you to the hard-working volunteers who help to make this weekend magic for all of our attendees. Thank you to the gracious staff at the Sonesta White Plains. You truly became part of our diabetes family this weekend we appreciate you taking such good care of our group. Finally, thank you to the attendees who joined us at Friends for Life White Plains. We hope that you left the weekend armed with information and memories that will help make diabetes a little bit better.
Until there's a cure, there's Friends for Life.
See you in Falls Church, Virginia, in the spring!
Green and Orange Forever,
Leigh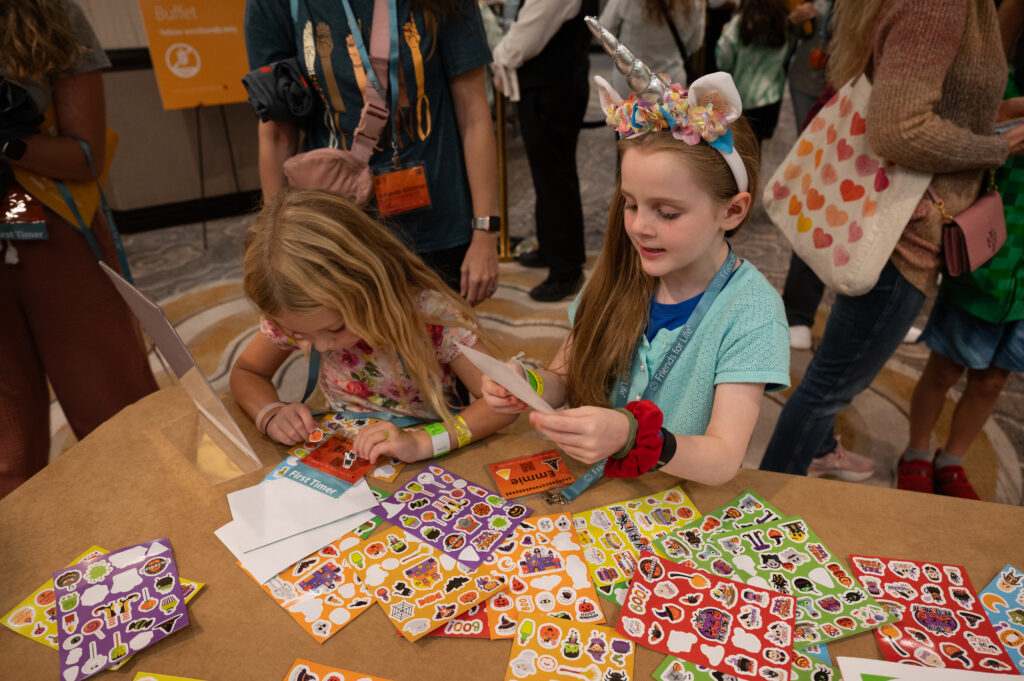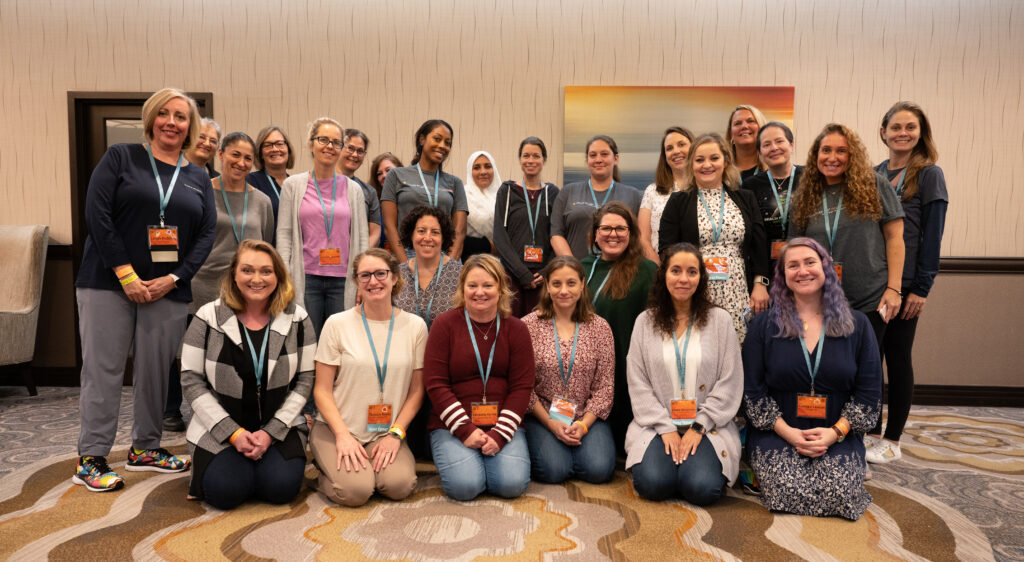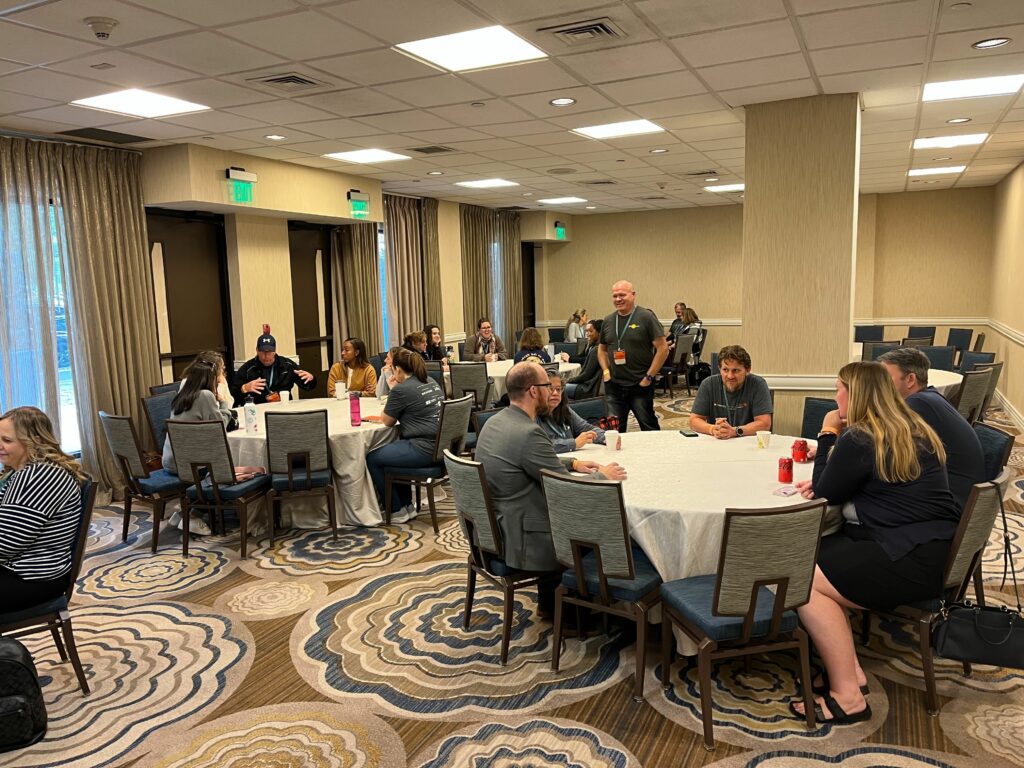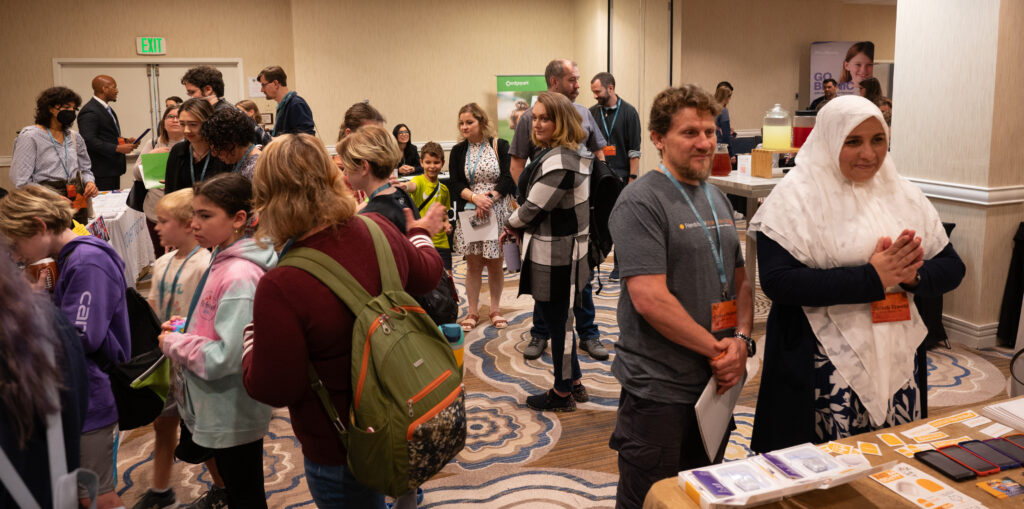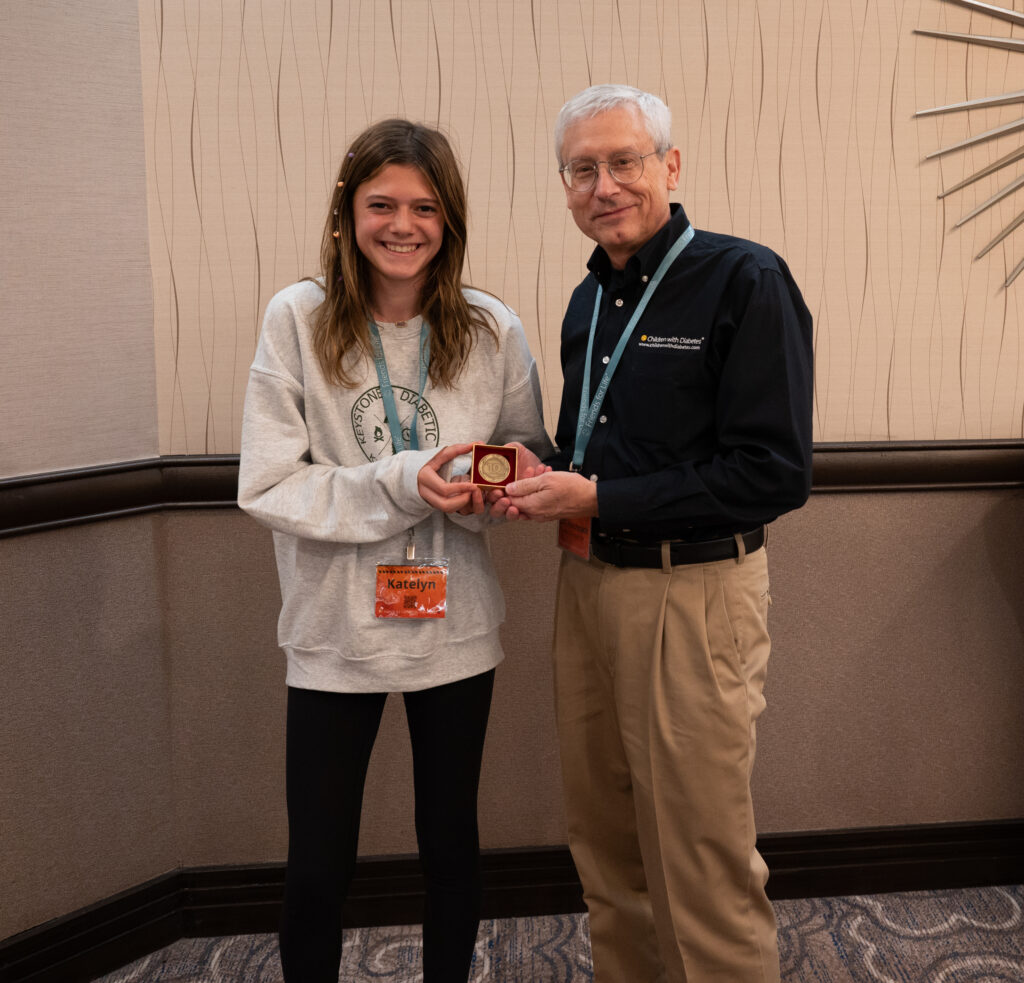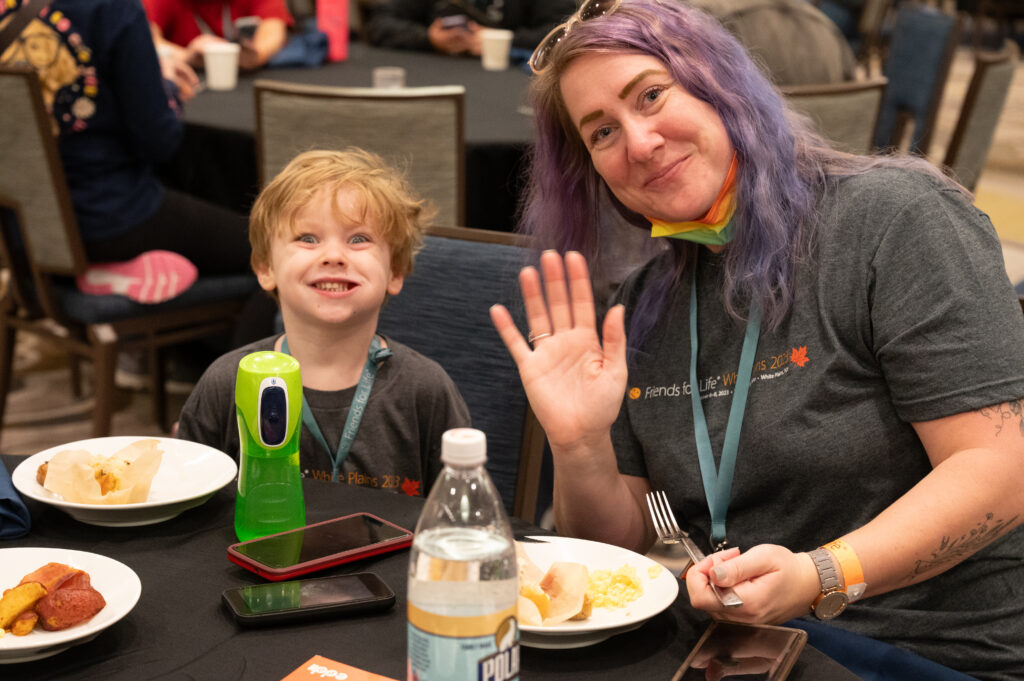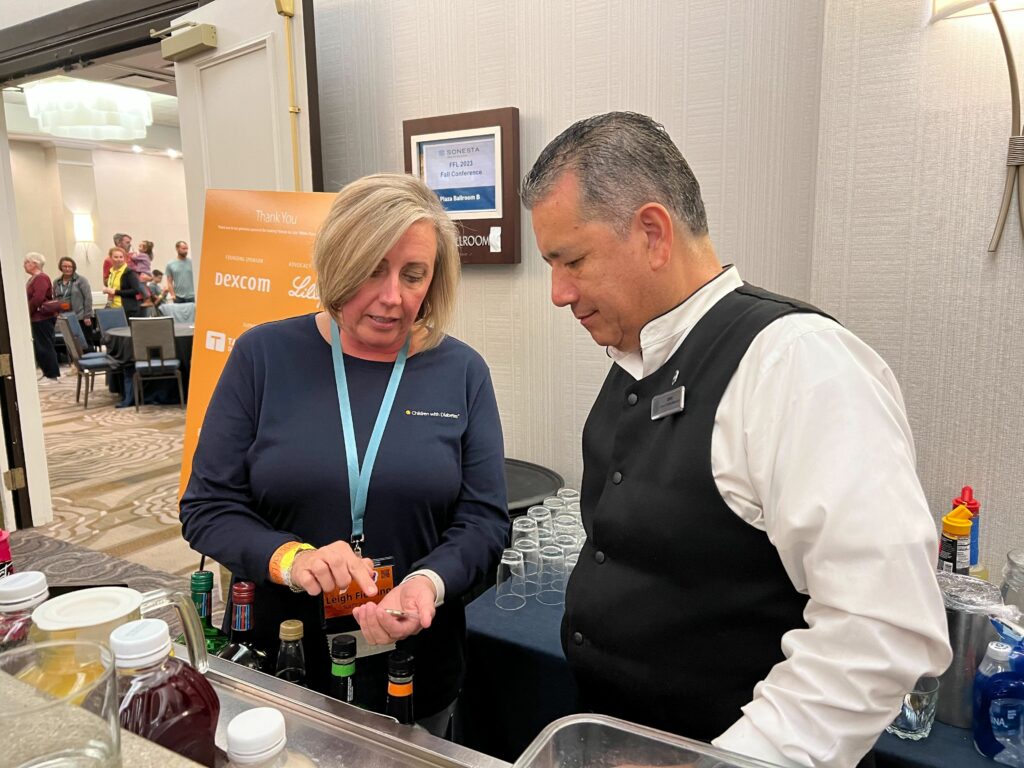 Thank You to Our Sponsors
We absolutely could not hold a Friends for Life conference without our incredibly generous sponsors and donors. Thank you so much for your support and for making it possible for us to come together, in person – we could not do it without you. Our sponsors are responsible for many of the incredibly fun and educational events that happened throughout Friends for Life.