Conference Faculty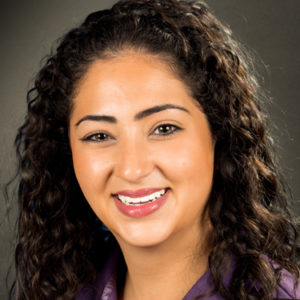 Noor Alramahi was diagnosed with type 1 diabetes at the age of six and is the proud mother of twin boys, Rakan and Kareem. She served as a volunteer at her local hospital in the United Arab Emirates, helping newly diagnosed children and their families. Since moving to the San Francisco Bay area in 2012, she has volunteered with the American Diabetes Association in San Jose and works with an organization called Carb DM, that provides support and education for people and families living with type 1 diabetes. She is also part of a local Bay Area type 1 diabetes group called Sugar Mommas that offers support for women in the family planning, pregnancy and motherhood phases. Noor has attended Friends for Life Orlando® for eleven years and counting!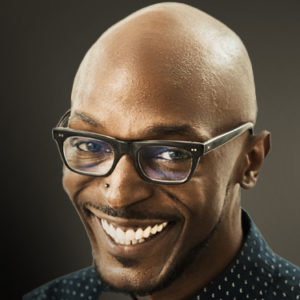 Kyle Banks is an actor, vocalist and all around music enthusiast. Having logged stage time professionally on and off Broadway, Kyle has also aided behind the scenes as a music business development and strategy consultant for Sony Music Entertainment, Wynn Las Vegas and Hard Rock gaming casinos. Diagnosed with type 1 diabetes in 2015 while performing with Disney's musical production of The Lion King, Kyle began working closely with the endocrinology team at Children's Hospital in New Orleans, where he serves as a mentor for a host of kids receiving care. Through his connection with Children's Hospital, he discovered the many challenges that plague individuals from disadvantage communities as it relates to glucose management. Inspired by his personal success with the latest technology available for diabetic management, Kyle founded the KyleR Cares Foundation, which raises funds for insulin pumps and continuous glucose monitors for kids who do not have access to these life-saving devices. Their goal is to assist as many individuals and families as possible toward the road of health and wellness.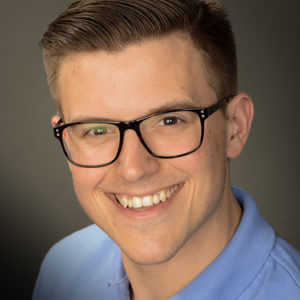 Diagnosed at age eight, Sam Billetdeaux has always been determined not to let diabetes get in the way of his ambitions. While those ambitions have changed over the years, the determination hasn't. Sam lives in Brooklyn with his fiancé Grace - who leads the Tween program - and enjoys the proximity of many CWD friends for life. He enjoys running, going to the dog park, and seeking out the best pizza/ramen/coffee/brunch in New York! Sam is a graduate of the University of Michigan and the Institute of Culinary Education.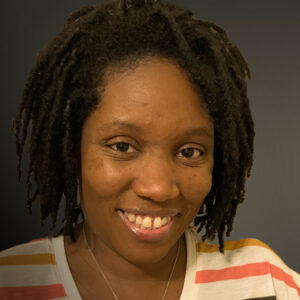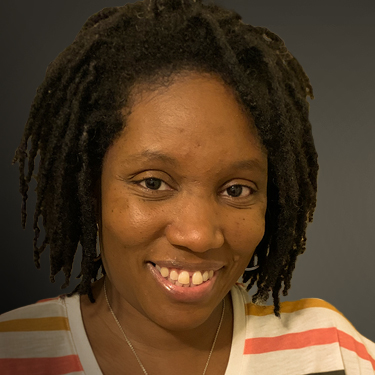 Leila Blue is a native of Washington, DC, but has called North Carolina her home for the past nine years. Shortly after moving to NC, Leila found a family support group for children with T1D that was started by the local Pediatric Endo, where her son Christopher would be receiving his care. For five years, Leila had the pleasure of serving on the leadership board of that group where she was instrumental in helping to establish a number of now annual events including a formal spring gala, a summer diabetes bootcamp, and the Diabetes Games. Her family's journey with T1D started when Christopher the CREW CHIEF, her NASCAR loving son, was 23 months old. Now at age 12, and 10 years of the family being his PIT CREW, she is thankful for all the good days and great days that he has shown them how to finish the race, even during the tough laps. Christopher's PIT CREW includes his mom, Leila, his dad Eldred and his six siblings, Christiana, Josiah, Joy, Joe'L, Jocoby and JoLei, as well as a number of supportive family and friends.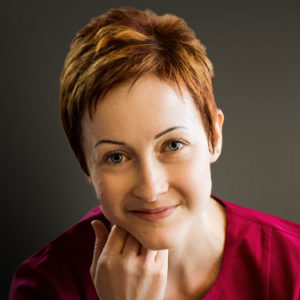 Asha Brown is the Founder and Executive Director of We Are Diabetes, where she works with families, patients, and health professionals across the USA. She uses her personal experiences with ED-DMT1 to offer hope and support to those still struggling. She also establishes relationships with eating disorder treatment programs and diabetes organizations across the county to help connect people to appropriate care. Asha has presented at NEDA, AADE, FNCE, JDRF, among others. We Are Diabetes has been recognized as a national support resource by the American Academy of Diabetes Educators as well as the National Eating Disorder Association.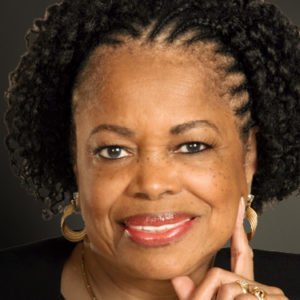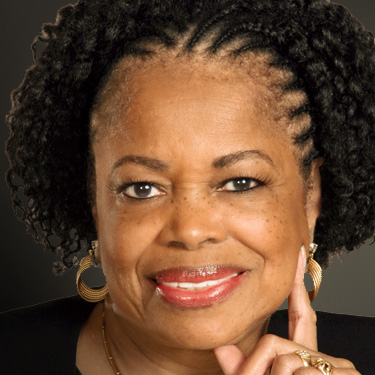 An award-winning registered dietitian nutritionist, certified diabetes care and education specialist, and past chair of the Diabetes Dietetic Practice Group of the Academy of Nutrition and Dietetics, Constance Brown-Riggs, MSEd, RDN, CDCES, CDN, is the author of 4 diabetes books. Two of which received Hermes Gold Creative Awards: Living Well with Diabetes 14 Day Devotional and Diabetes Guide to Enjoying Foods of the World. Learn more about her work at www.constancebrownriggs.com and follow her on Instagram @yourdiabetesnutritionexpert and FB @LivingWellWithDiabetes.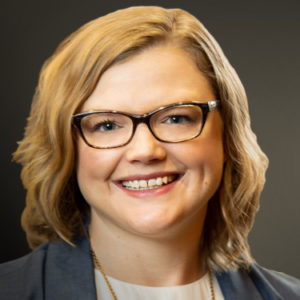 Liz Dodson became a part of the CWD family in 2008 when she started dating her husband Jimmy, who has type 1. She spent several years volunteering in and coordinating Sports Central with Jimmy. Like all FFLs, CWD has given her a diabetes family -- a group of people who understand the unique dynamics of a spousal relationship that includes type 1. Her goal in being involved with CWD is to allow everyone impacted with type 1 to find their FFLs and build their own diabetes family. Her "day job" is in the world of corporate meeting planning, and she is excited to use these skills for CWD as the Conference Logistics Manager.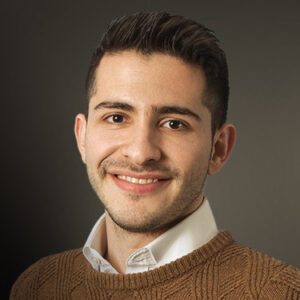 Lucas Escobar was diagnosed with type 1 diabetes in 1999 in his hometown of Cali, Colombia. He attended his first Children With Diabetes conference in the summer of 2000 as one of the first international participants. Lucas moved to Boston, and recently joined the Omnipod® team at Insulet® as the Senior Manager of Consumer Marketing. He is excited to return to CWD this year, this time as a sponsor.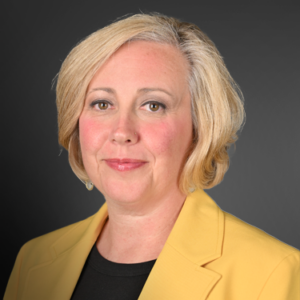 Leigh Fickling, JD, MEd, MS, serves as the Chief Operating Officer for Children with Diabetes. Leigh is responsible for the day-to-day operational leadership of the organization and for the oversight and implementation of the organization's strategic plan. Leigh's daughter, Ava, was diagnosed with type 1 diabetes in 2013 at the age of three. Leigh is a subject matter expert in the implementation of accommodations for people with diabetes in the classroom, workplace, and beyond. The Friends for Life conferences are the highlight of the year for the Fickling family and they can't imagine trying to dia-beat-this without their circle of friends.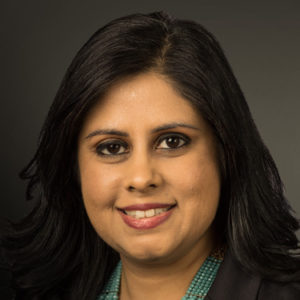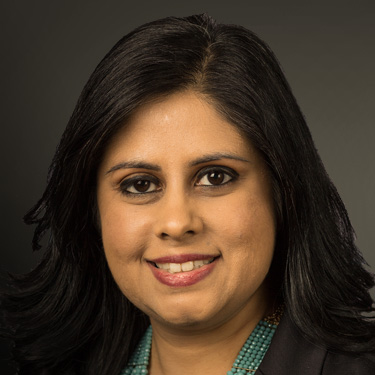 Kajal Gandhi, DO, MPH, is an assistant professor of pediatrics and pediatric endocrinology at Nationwide Children's Hospital/The Ohio State University in Columbus, OH. She is board certified in pediatrics and pediatric endocrinology, and completed her training in pediatric endocrinology from Texas Children's Hospital/Baylor College of Medicine. Her primary research interests include medical education, improving diabetes care and outcomes through quality improvement programs, as well as investigating ethnic/racial disparities in type 1 diabetes, ultimately to create a culturally sensitive diabetes education curriculum for medical providers and patients/families. She is co-medical director of the Diabetes and School Health (DASH) program at Nationwide Children's Hospital, and participates in the national T1D Exchange Quality Improvement Collaborative.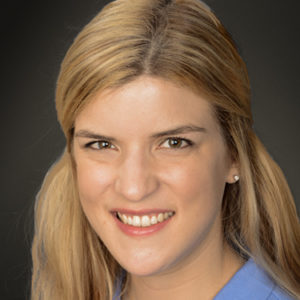 Grace Grande-Cassell is very excited to be staffing her ninth year of Friends for Life conferences! She has grown up with a connection to type 1 diabetes because of her late grandfather, who lived with it for over 70 years. Grace currently lives in New York City where she works in digital marketing strategy.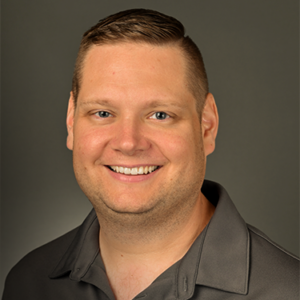 Brian Grant, BSN, RN, CDCES, was diagnosed with type 1 diabetes in 2003. He loves working with people who have diabetes, and is looking forward to serving as Teen Leader at the Friends for Life Orlando conference. He currently resides in Mechanicsburg, PA and works for Dexcom.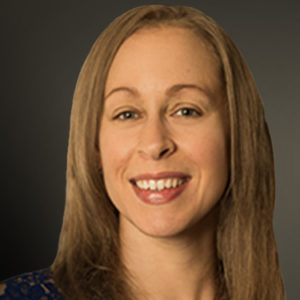 Daniele Love Hargenrader, founder of Diabetes Dominator Coaching, the Diabetes Empowerment Summit, and Love Yourself to Health Group Coaching Membership, is a USA Today Bestselling Author, Certified Health Coach & Personal Trainer, Corporate Consultant and Keynote Speaker. Daniele has her Bachelors of Science in Nutrition Science, and has lived with type 1 diabetes for 29 years. After successfully overcoming obesity, clinical depression and an eating disorder, she now teaches people to think, eat, and move consciously and intuitively in order to achieve a massively improved quality of life through cultivating the daily practices of mental and emotional hygiene through self-love.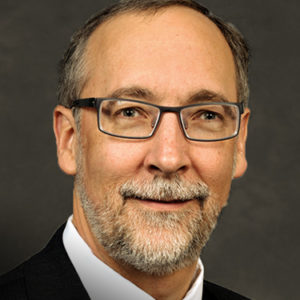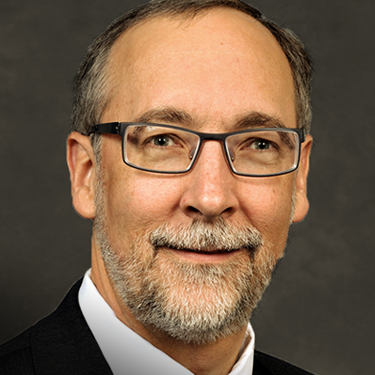 George Huntley is a founding member of the Diabetes Leadership Council (DLC) and currently serves as the CEO of both the DLC and its affiliate, the Diabetes Patient Advocacy Coalition (DPAC). He has been living with type 1 diabetes since 1983 and has 3 other family members also living with type 1. A passionate advocate for people with diabetes, George served as the National Chair of the Board of the American Diabetes Association (ADA) in 2009. George is also the Chief Operating Officer and Chief Financial Officer of Theoris Group, Inc., an IT and engineering professional services firm based in Indianapolis, Indiana, where he has been the plan administrator of a self-insured, employer based health plan for over 20 years. In addition, George serves as the Treasurer of Children with Diabetes.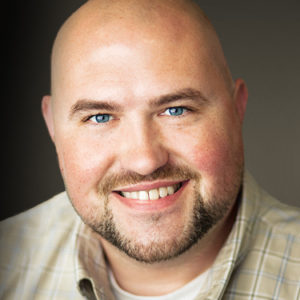 Scott K. Johnson is an experienced patient advocate. He works with a wide range of stakeholders across the healthcare environment to help them establish effective communication with the patient community. His expertise in the diabetes social media space is recognized worldwide and he advises organizations within the healthcare, food, and consumer goods industries. Today he is Engagement Manager, USA for mySugr. He continues to manage his award-winning blog "Scott's Diabetes" when time allows. Scott is also a member of the Children with Diabetes faculty where he develops educational curriculums and content for the Friends for Life annual conference and regional events.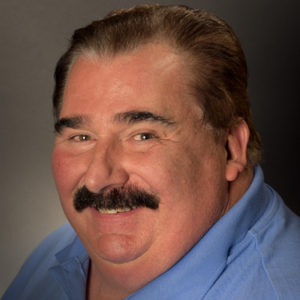 Tom Karlya, Senior Vice President of the Diabetes Research Institute Foundation, is known throughout the diabetes community as Diabetes Dad. He's the creator/author of www.diabetesdad.org, a daily syndicated column. His daughter, Kaitlyn, was diagnosed at age two in 1992. In 2009, his son Rob was also diagnosed, at age 13. Tom is known for his advocacy for the rights of PWD including better insulin prices and also the missed-diagnosis of T1D.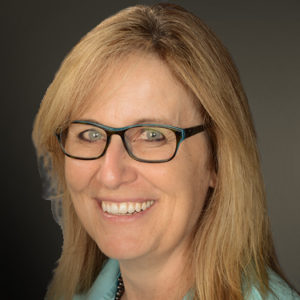 Lauren Lanning is a mom, geek, and bike rider from Highlands Ranch, Colorado. She is a very proud mom of Monica, dx 8/96, and a PA student at Stanford, and Sarah, a chemical biomolecular engineer in Atlanta. Lauren became involved with CWD shortly after Monica was diagnosed in 1996. She has been involved in the conferences since the very first gathering in Orlando in 2000, where she volunteered to make name badges. Since then, Lauren has run Registration and then the Elementary program. This year, Lauren is excited to continue as leader of the MOFFLs and First Timers.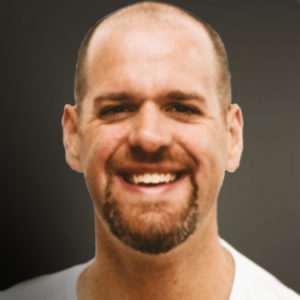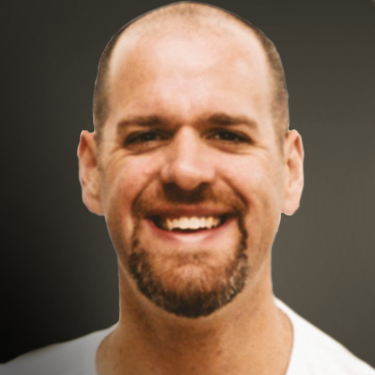 Justin Masterson is a strategist and designer heavily rooted in the pursuit of deep human insight. His career began as a news anchor and feature producer for NPR, where he learned that every story is a human story, and that even the most complex problems are, at their core, human problems. He was thrilled to find out that the business world had a place where you could not only tell the stories of complex human issues, but actually innovate to solve them. His decade-long career with Seek has been hallmarked by success after success in leading the research, ideation, strategy and storytelling processes for more than a hundred Fortune-500™ brands. Chronic pediatric disease became a part of Justin's life story when his daughter was diagnosed with type 1 diabetes on her fifth birthday. Since then, he has turned his attention to innovating in health care, focusing on system design and quality improvement that puts the human story at the center of health care systems. Today, he is helping health care networks and global health care brands innovate from the patient and stakeholder perspectives, and break through problems that desperately need to be solved.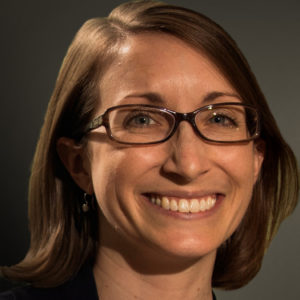 Maureen Monaghan, PhD, CDCES, is a licensed clinical psychologist affiliated with Children's National Hospital and an adjunct Associate Professor at the George Washington University School of Medicine in Washington, DC. She also works at the National Institutes of Health. Dr. Monaghan has worked for over 15 years providing behavioral health care for youth with diabetes. Her clinical and research work focuses on helping youth with diabetes and their parents adjust and adapt to new settings and manage their daily routines, while also promoting optimal quality of life. Dr. Monaghan is particularly interested in supporting adolescents and young adults and their diabetes care clinicians to facilitate a smooth transition from pediatric to adult diabetes care.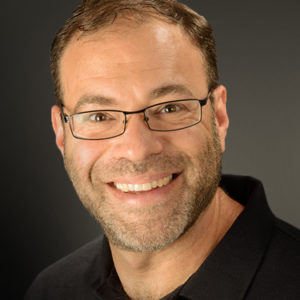 Sean M. Oser, MD, MPH, was diagnosed with type 1 diabetes just before starting college. Through medical school, graduate school, and residency, as well as through marriage, parenthood, and his professional career, he has learned to make diabetes work at each step along the way. His daughter was diagnosed with type 1 diabetes at age seven and, since then, he and his wife, Tamara Oser, MD, have discovered Children with Diabetes and other parent and family groups. CWD and its programs have helped motivate him to join the diabetes online community and to engage in diabetes research. He is currently Associate Professor in the Department of Family Medicine at the University of Colorado School of Medicine. He places a strong emphasis on providing patient-centered, team-based, comprehensive care. He is a proponent of harnessing human, community, and technology resources in providing high quality longitudinal care and enhanced communication with patients. Dr. Oser is active in diabetes research, including advanced diabetes technologies in primary care and the evolving role of social media in peer support.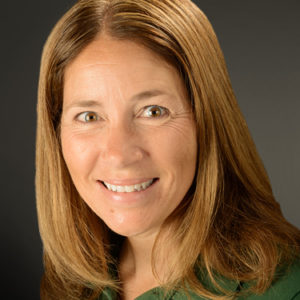 Tamara Oser, MD, is an Associate Professor of Family Medicine at the University of Colorado School of Medicine. As a clinician, she cares for many patients with diabetes and is a recognized leader in patient communication. Her training and subsequent experience in Family Medicine have emphasized a holistic approach to patient care, viewing the patient in the context of their life circumstances, including not only their health, but also their personal beliefs, interests, culture, and relationships. She has been inducted into Best Doctors in America, achieved the ninety-ninth percentile for patient satisfaction nationwide, and practiced in an office recognized by the National Committee on Quality Assurance (NCQA) as part of the Diabetes Recognition Program and twice at the highest level of recognition as a Patient-Centered Medical Home (Level 3). She is Director of the High Plains Research Network, one of the oldest and most active practice-based research networks that spans 16 counties in Eastern Colorado. She also is active in teaching and has received numerous teaching awards, including the Dean's Award for Excellence in Teaching three times. Dr. Oser is a Physician Scientist with a research focus on utilizing social media to better understand barriers and facilitators to self-management among those living with T1D, peer support in T1D, and integrating diabetes technologies into primary care. She is wife to Sean Oser, MD who has lived with T1D for 30 years, and is mom to twins Courtney and Jessica (age 17). Jessica was diagnosed with T1D at age seven. She has seen firsthand that although there are challenges, diabetes is also her husband's and daughter's greatest strength. She has blogged about her family's life with T1D at t1family.blogspot.com.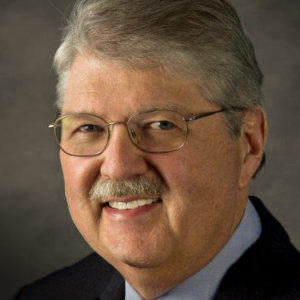 R. Stewart Perry grew up in Lexington, Kentucky. Since 1983 he has been the co-owner of Perry & Perry State Farm Insurance, one of the largest State Farm Insurance agencies in the state of Kentucky and is a Diabetes Consultant and Advocate. Stewart's family has been dramatically affected by diabetes. His son had type 1 diabetes, both parents, and sister have all had diabetes during their lifetime. He has lost a son, uncle, grandfather and great grandmother to complications of diabetes. Stewart was diagnosed with type 2 diabetes in 1990. Since that time, he has been actively involved in Diabetes issues and groups. . Stewart was the Chairman of the National Board of Directors and the Chair of the National Advocacy Committee for five years at the American Diabetes Association. Stewart is a member of the Kentucky Diabetes Network and a founding member of the Fayette County Diabetes Collation. Stewart was appointed by two different Governors of Kentucky to the GET FIT KY Board and The Diabetes Research Trust Fund Board. Stewart is one of the founders of the Diabetes Leadership Council and currently serves as Chairman of that organization where he has been instrumental in passing Diabetes Action Plan legislation in 28 states. He is currently the Vice-Chair of the Diabetes Patient Advocacy Coalition and served as interim CEO for three months. He is a very well know speaker in diabetes circles on advocacy related topics. Stewart serves on the board of Children with Diabetes.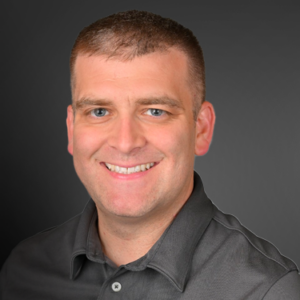 Matthew Point, MS, is an experienced non-profit & higher education professional. Matt holds a Bachelor's in Spanish and a Master's in Higher Education. As part of his role on campus, he managed accommodations in student housing and dining plans for students with disabilities or dietary restrictions. He was also responsible for all on-campus emergency management and student programming. Matt began attending CWD events in 2013 to support his partner, Brian, who has type 1 diabetes. Matt looks forward to attending every conference, specifically to see all of his "type 3" friends (significant others of people with type 1) and to learn about new technology.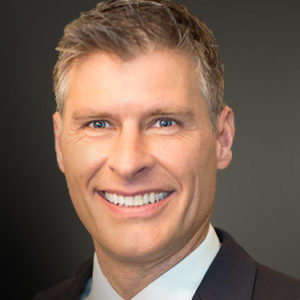 Mike Riddell, PhD, has published 150 original research articles, 18 book chapters, and a globally referenced patient guidebook on the metabolic and hormonal responses to exercise and stress in health and diabetes. Presently, he is helping to develop an "exercise-smart" artificial pancreas for active people living with type 1 diabetes (NIH). He is leading studies on new strategies for improved blood sugar balance during exercise and sport (industry and foundation funds) and he is overseeing work done on the effects of stress hormones on lipid metabolism (NSERC). Riddell is an author on several international guidelines on exercise and diabetes and he leads teams in establishing community-based sport programs that enhance the translation of research findings to families of children living with type 1 diabetes. He is considered the international authority on exercise and stress hormones and how they affect diabetes metabolism.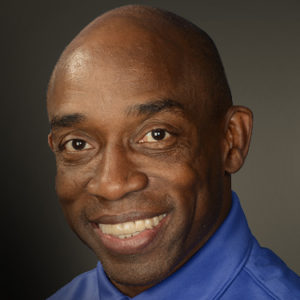 Harold Sanco, CPT, is a former National Aerobic Champion and two-time bronze medalist at the National Step Challenge Competition. He has been voted Washington, DC's "Best Instructor" by Washingtonian magazine and The Washington Post. With more than 20 years of experience in youth physical education and coaching, he is an internationally acclaimed instructor and trainer who teaches across the United States, Canada, and 15 countries for some of the top fitness conferences in the world. His popular "Urban Funk" class has been featured in People, Allure, and W magazines. He is AFAA certified and a Master Trainer for Lebert Training Systems.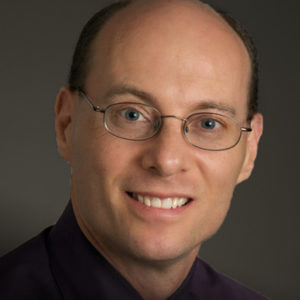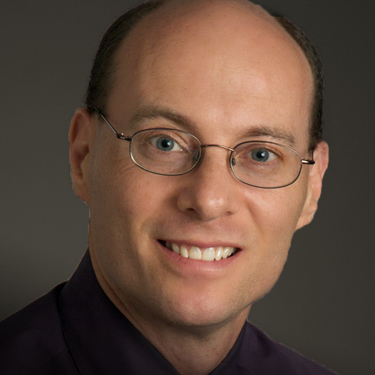 Gary Scheiner, MS, CDCES, is owner and Clinical Director of Integrated Diabetes Services, a practice located just outside of Philadelphia specializing in intensive insulin therapy and advanced education for children and adults. He and his staff provide consultations throughout the world via phone and the internet. Gary is a Masters-level exercise physiologist. He has been a Certified Diabetes Educator for 19 years, and served as the 2014 Diabetes Educator of the Year. He has had type 1 diabetes for 30 years and makes personal use of insulin pump therapy and CGM. Gary has written dozens of articles for diabetes trade publications and six books, including the popular Think Like A Pancreas - A Practical Guide to Managing Diabetes With Insulin. He lectures nationally and internationally for people with diabetes as well as professionals in the healthcare industry. In addition to serving on the faculty of Children With Diabetes and the Board of Directors for JDRF, Gary volunteers for the American Diabetes Association, Diabetes Sisters, and Setebaid Diabetes Camps. Gary has been happily married for 25 years and has four wonderful kids. A fitness fanatic, he enjoys playing basketball, running, cycling and cheering on his Philadelphia sports teams.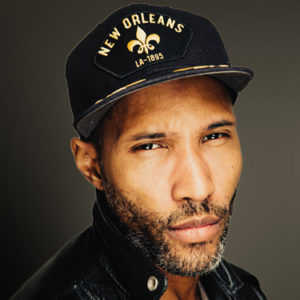 Khary Septh is Co-Founder and Executive Editor of The Tenth Magazine, a bi-annual publication that engages the world's most dynamic LGBTQ artists and intellectuals of color in presenting content steeped the American tradition of politically engaged journalism that pays attention to long form, ambitious writing and critical queer thought. Having published over seven volumes, hundreds of online pieces, as well as programmed countless readings, panels, and large-scale live events across the country with brands like HBO and The Smithsonian Museum of American Art, The Tenth has been called by The New York Times, "an erudite, fashion-forward magazine about black gay culture" and can be found on bookshelves from MoMA PS1 in New York City to Barnes & Noble all across America. A graduate of Cornell University, before starting The Tenth, Khary spent many years as a Creative Director for some of the biggest names in fashion, from Barneys New York to Beyoncé, and these days, spends his time living between New York's Hudson River Valley and New Orleans.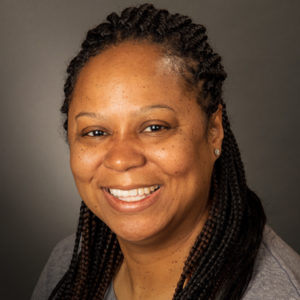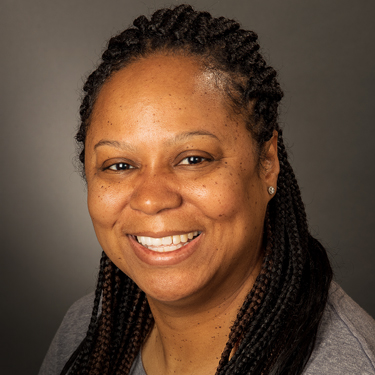 Cherise Shockley was diagnosed with LADA (Latent Autoimmune Diabetes in adults) June 2004. She is the founder of Diabetes Social Media Advocacy (#dsma), creator of the Blue Fridays initiative and WOCDiabetes (Women of Color living with Diabetes). Cherise is a subject matter expert in diabetes social media, online communities, and peer support. She is a wife, mother, and veteran.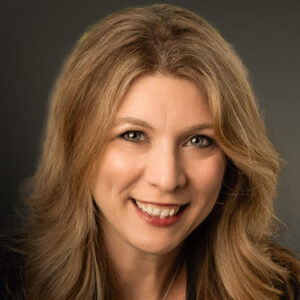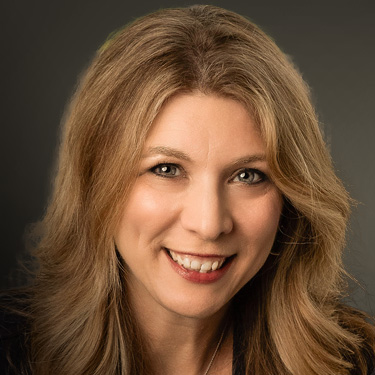 Stacey Simms is the host of the award-winning podcast Diabetes Connections and was named one of Diabetes Forecast Magazine's "People to Know: 2017." Stacey's son was diagnosed with type 1 diabetes in 2006, one month before he turned two, and Stacey started blogging about her family's experience with T1D a few week later. For more than a decade, she hosted Charlotte's Morning News on WBT-AM, the city's top-rated morning radio news show. Stacey's been named to the Charlotte Business Journal's Forty under 40 and as one of the 50 Most Influential Women in Mecklenburg County by the Mecklenburg Times.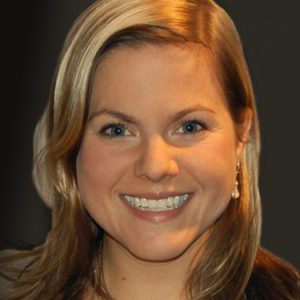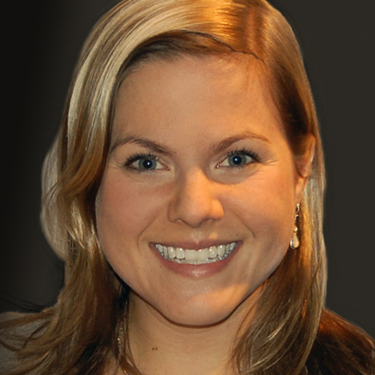 Kerri Sparling has been living with type 1 diabetes since 1986, diagnosed at the age of seven. She manages her diabetes and lives her life by the mantra "Diabetes doesn't define me, but it helps explain me." Kerri is an internationally recognized diabetes advocate. She is the creator and author of Six Until Me, which from May 2005 to May 2019 was one of the most widely-read diabetes patient blogs, reaching a global audience of patients, caregivers, and industry. She has been featured on NPR, US News and World Report, CBNC, Yahoo! Health, LA Times, The Lancet, Whole Living, Disney's Family.com, and Family Circle, among other national outlets. In addition to her writing, Kerri is a highly-rated speaker and has presented the patient perspective to audiences around the world. She works to raise awareness for diabetes, patient advocacy, and the influence of social media on health outcomes. Her first book, Balancing Diabetes (Spry Publishing), looks at type 1 diabetes in the context of "real life." Kerri and her husband live in Rhode Island, USA, with their two children. You can follow her writing and the release of her next projects at KerriSparling.com.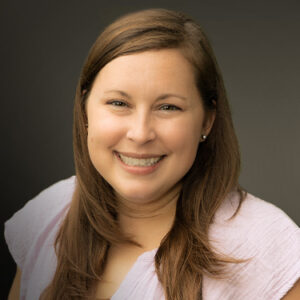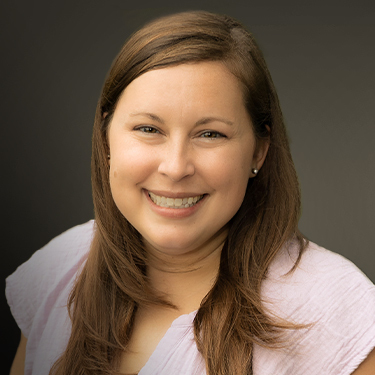 Marissa Town, BSN, RN, CDCES, has lived with type 1 diabetes since 1989 and has been coming to the Children with Diabetes Friends for Life conferences since the beginning in the year 2000. She realized early on that helping other people living with diabetes was what she wanted to devote her life to, so she became a nurse and a diabetes educator. Marissa has worked in a diabetes clinic, as a pump trainer, as a Clinical Research Manager at Stanford University in diabetes research and has recently started as the Clinical Director for CWD. Her main goal is to help improve peoples' quality of life and reduce barriers to quality healthcare. Marissa and her partner Adam have two young children, Connor and Everly, who also enjoy coming to Friends for Life to share their experiences growing up with a mom with type 1 diabetes. Marissa loves game nights, hiking with her dog Baxter, traveling (when it's not a pandemic), and crafting with her kids.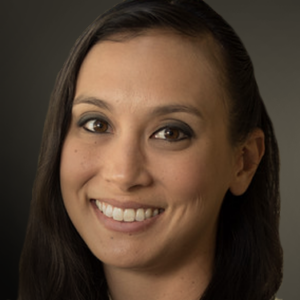 Jessie J. Wong, PhD, is a pediatric psychologist and clinical researcher in Pediatric Endocrinology and Diabetes at Stanford University. She received her doctoral degree in clinical psychology from Arizona State University and completed postdoctoral fellowships in health services research and diabetes psychology at the VA Palo Alto Health Care System and Stanford University, respectively. Her research focuses on the intersection of mental and physical health and diabetes self-management among children, adolescents, and families. She is an NIDDK K23 awardee and is currently leading a study that seeks to optimize family-based interventions for adolescents with type 1 diabetes and their parents.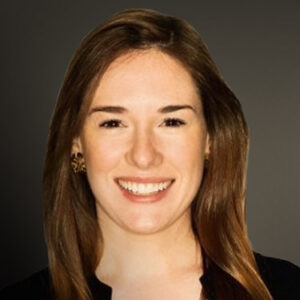 Lauren Zinn is a public relations strategist currently living in Boston. She was thrilled to join her first Friends for Life conference in 2020, and cannot wait to attend one in person to deepen her connection with the larger community. Lauren's husband Lucas Escobar was diagnosed with type 1 diabetes in 1999.

Indicates faculty member with diabetes