Friends for Life Orlando 2020 Virtual Exhibition Hall
Live Exhibition Hall Hours (All Times Eastern US)
Wednesday, July 15: 6:00 - 8:00 pm
Thursday, July 16: 8:00 - 9:00 am, 12:30 - 1:30 pm, 4:00 - 5:00 pm
Friday, July 17: 8:00 - 9:00 am and 12:30 - 2:00 pm
We do diabetes. You do life.
Finally, a diabetes technology that makes your life easier.
Companion Medical InPen
Companion Medical's InPen is the only FDA-cleared, smart insulin pen system that combines a reusable, Bluetooth®-enabled insulin pen and an intuitive mobile app that helps you take the right insulin dose, at the right time. With a custom dose calculator, dosing reminders and the ability to see active insulin, InPen takes the guesswork out of managing your diabetes.
Companion Medical was founded by people with diabetes, which propels its drive for continuous innovation and product development to actively expand their product portfolio to help more people with insulin-dependent diabetes, globally.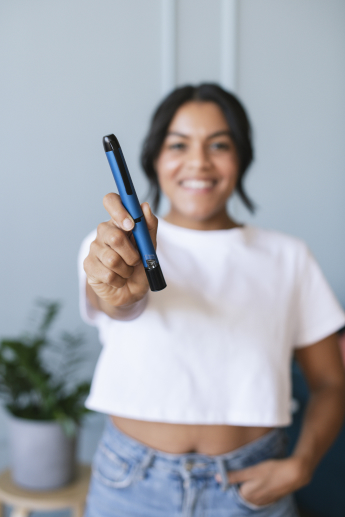 InPen is the easy-to-use, affordable smart insulin pen system that helps people with Type 1 and Type 2 diabetes make the right decision about how much insulin to take...at what time.
This webinar will introduce you to our new-and-improved smart MDI platform. Learn about the new features and benefits of InPen.