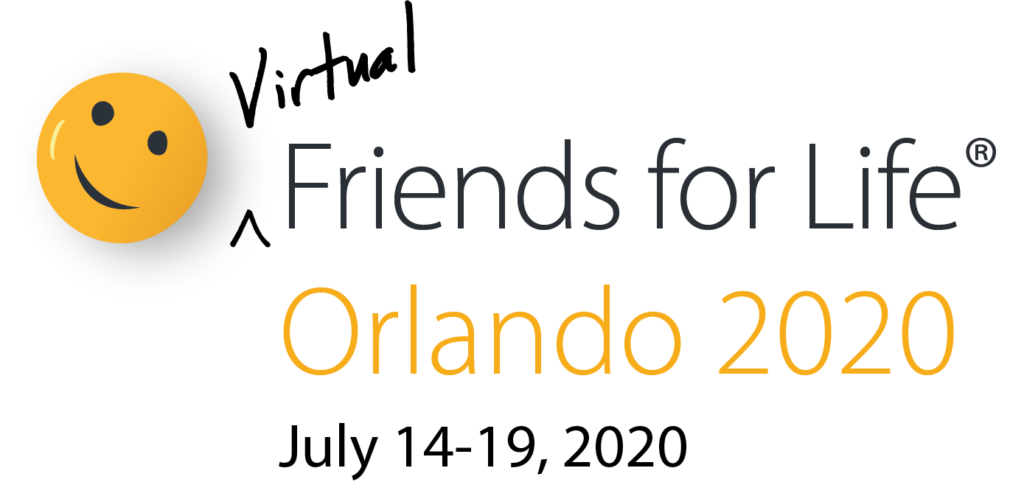 Conference Faculty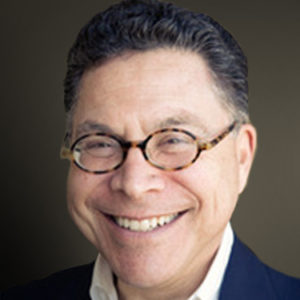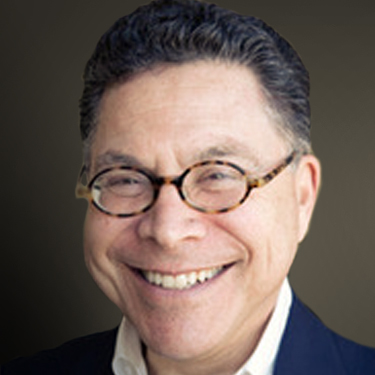 Arthur Ainsberg is a writer and a Wall Street executive. A veteran of the financial services industry, Mr. Ainsberg has served in senior management and consulting roles at Oppenheimer, Odyssey Partners, and Morgan Stanley.
Mr. Ainsberg is also a scholar on the Endurance, the early 20th century expedition to Antarctica by Sir Ernest Shackleton. In 2008, he published his first book, Shackleton: Leadership Lessons from Antarctica, which highlights the most important leadership lessons to be learned from Shackleton's story. Mr. Ainsberg speaks and lectures frequently on the lessons of Shackleton's nearly 17 months at sea, including nearly 15 months stranded on an ice island.
Mr. Ainsberg has experienced his own medical challenges, having been diagnosed in 1975 at the age of twenty-eight with Hodgkin's Disease. At the time of his diagnosis, doctors had only recently developed a method of treatment that could cure the disease. His interest in medicine, born from personal experience, combined with his love of history, set him on the path to writing his book: BREAKTHROUGH: Elizabeth Hughes, the Discovery of Insulin, and the Making of a Medical Miracle, which St. Martin's Press published in September 2010.
Mr. Ainsberg continues to work in the financial sector. He is currently a member of the Board of Directors of Medley Capital Corp. and AG Mortgage Investment Trust.
In 2009, Mr. Ainsberg was named the Chief Operating Officer for the Lehman Brothers Inc., In Liquidation Bankruptcy, which represents the largest and most complex bankruptcy in American history.
A widely recognized securities expert witness, Mr. Ainsberg has testified in a number of securities fraud cases on issues involving due diligence, regulatory compliance, suitability, valuation, and securities damages.
Mr. Ainsberg received his BBA and MBA degrees in accounting and finance, respectively, from Baruch College and was a member of its Board of Trustees from 1995-2011.
An avid traveler, Mr. Ainsberg has visited all fifty states and seventy-four countries on seven continents.
He has also visited every baseball stadium and presidential museum in America.
He currently resides in New York City, where he was born, educated, and has spent his entire career.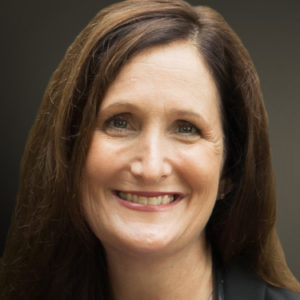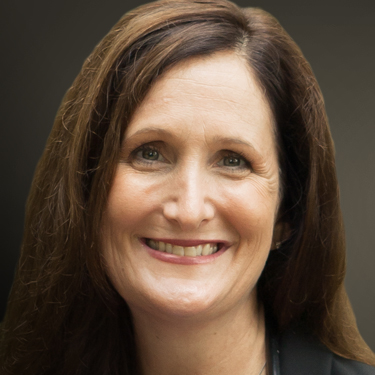 Anastasia Albanese-O'Neill, PhD, ARNP, CDCES, serves as director, community screening and clinical trials education at JDRF International. Albanese-O'Neill was formerly the director of diabetes education and clinic operations in the department of pediatrics at the University of Florida, where she maintained an active research portfolio and clinical practice. Her research on diabetes education, quality improvement, and diabetes technology has been published in peer-reviewed journals including Diabetes Care, Pediatric Diabetes, The Lancet, and Diabetes Technology & Therapeutics. Albanese-O'Neill was chosen as the 2023 Diabetes Care and Education Specialist of the Year by ADCES and a 2018 "Person to Know in Diabetes" by Diabetes Forecast.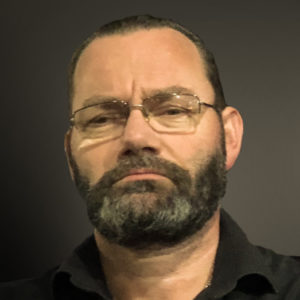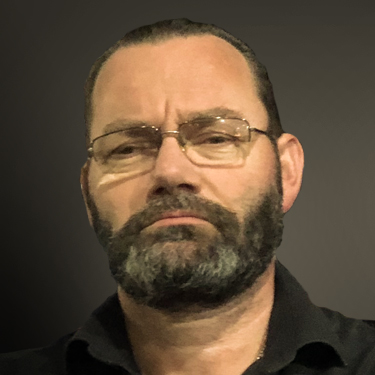 Chris Aldred, or Grumps as he is known, is a diabetes advocate and speaker from the UK. Grumps was diagnosed with type 1 diabetes in 1994 at the age of 25. In February of 2019, his youngest son was also diagnosed with type 1 diabetes at age 16. In 2016, Grumps was diagnosed with a diabetes related complication and quickly realised that the blame, shame, and stigma associated with complications was stopping people with diabetes talking freely about such things. Since then he has been working to remove the stigma under the campaign of #TalkAboutComplications to raise awareness and educate people living with diabetes about the importance of risk reduction and has published articles written with Renza Scibilia on language and complications for diatribe in Plaid Magazine and the British Medical Journal. Grumps is a regular speaker at global diabetes conferences and events and is widely considered to be a global diabetes advocate. He is a board member of IDF Europe and was featured the IDF Diabetes Atlas 2019.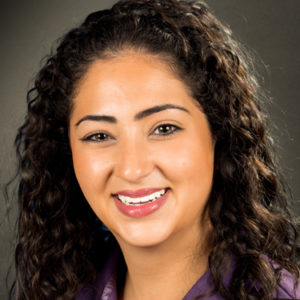 Noor Alramahi was diagnosed with type 1 diabetes at the age of six and is the proud mother of twin boys, Rakan and Kareem. She served as a volunteer at her local hospital in the United Arab Emirates, helping newly diagnosed children and their families. Since moving to the San Francisco Bay area in 2012, she has volunteered with the American Diabetes Association in San Jose and works with an organization called Carb DM, that provides support and education for people and families living with type 1 diabetes. She is also part of a local Bay Area type 1 diabetes group called Sugar Mommas that offers support for women in the family planning, pregnancy and motherhood phases. Noor has attended Friends for Life Orlando® for eleven years and counting!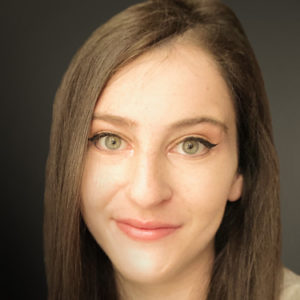 Diagnosed with type 1 diabetes at the age of 12, Michelle Auerbach blogs at her home base, Love, Light, and Insulin. She is passionate about dedicating her time to raising awareness for Type 1, along with other chronic illnesses. Michelle is the co-founder of Chronic Love Club, an online community whose vision is that with kindness and support for one another, we can get through anything. As a freelance writer, she has contributed to different health-related websites and publications. Michelle lives in Montreal, Quebec with her sidekick rescue cat named Big and is always excited to see her Friends for Life. You can find her on her website, www.lovelightandinsulin.ca, or on her Instagram @ehmichelle.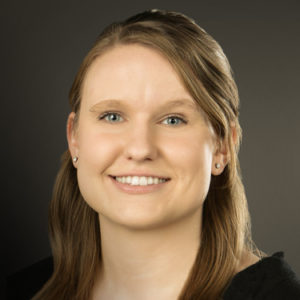 Danica B has been living with type 1 diabetes since 2003 and was diagnosed at the age of eleven. She uses an insulin pump and CGM to manager her blood sugars. She is the creator of the "DiabeticDanica" YouTube channel, and has been making videos on the platform since 2011. Her videos reach viewers all over the globe, and she enjoys bringing a positive, lighthearted view of T1D through her educational, yet entertaining content. The topics of her diabetes-related videos vary widely and include device insertion tutorials, song parodies, product reviews, personal stories, and day in the life videos! She won the Myabetic Diabetes Award for "Diabetes YouTube Personality of the Year" in 2019, and has had partnerships with many prominent diabetes companies. Professionally, she is a Registered Nurse working in a Diabetes Clinic as a Diabetes Educator, and sees patients of all ages. You can subscribe to her YouTube Channel at www.youtube.com/diabeticdanica or follow her on Instagram at "DiabeticDanica".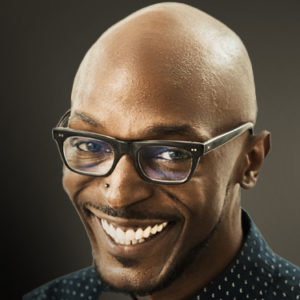 Kyle Banks is an actor, vocalist and all around music enthusiast. Having logged stage time professionally on and off Broadway, Kyle has also aided behind the scenes as a music business development and strategy consultant for Sony Music Entertainment, Wynn Las Vegas and Hard Rock gaming casinos. Diagnosed with type 1 diabetes in 2015 while performing with Disney's musical production of The Lion King, Kyle began working closely with the endocrinology team at Children's Hospital in New Orleans, where he serves as a mentor for a host of kids receiving care. Through his connection with Children's Hospital, he discovered the many challenges that plague individuals from disadvantage communities as it relates to glucose management. Inspired by his personal success with the latest technology available for diabetic management, Kyle founded the KyleR Cares Foundation, which raises funds for insulin pumps and continuous glucose monitors for kids who do not have access to these life-saving devices. Their goal is to assist as many individuals and families as possible toward the road of health and wellness.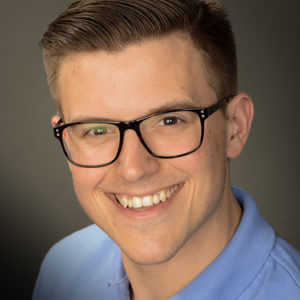 Diagnosed at age eight, Sam Billetdeaux has always been determined not to let diabetes get in the way of his ambitions. While those ambitions have changed over the years, the determination hasn't. Sam lives in Brooklyn with his fiancé Grace - who leads the Tween program - and enjoys the proximity of many CWD friends for life. He enjoys running, going to the dog park, and seeking out the best pizza/ramen/coffee/brunch in New York! Sam is a graduate of the University of Michigan and the Institute of Culinary Education.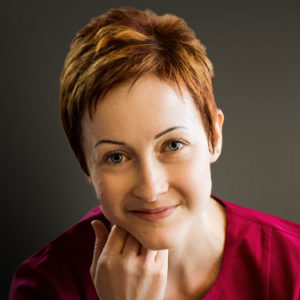 Asha Brown is the Founder and Executive Director of We Are Diabetes, where she works with families, patients, and health professionals across the USA. She uses her personal experiences with ED-DMT1 to offer hope and support to those still struggling. She also establishes relationships with eating disorder treatment programs and diabetes organizations across the county to help connect people to appropriate care. Asha has presented at NEDA, AADE, FNCE, JDRF, among others. We Are Diabetes has been recognized as a national support resource by the American Academy of Diabetes Educators as well as the National Eating Disorder Association.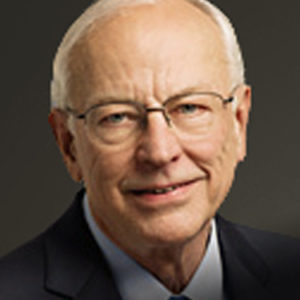 Bruce Buckingham, MD, is a Professor in the Department of Pediatric Endocrinology at Stanford Medical Center and Stanford Children's Hospital. His research focuses on continuous glucose monitoring in children and closed-loop (artificial pancreas) systems. He has been active as the principal investigator at Stanford in multiple NIH, JDRF and Helmsley sponsored research studies. He is currently doing multicenter closed-loop studies with Medtronic Diabetes, Type Zero, the University of Virginia, Insulet, Bionic Pancreas, Bigfoot Biomedical, Tandem, Rensselaer Polytechnic Institute, and Cambridge. His other interests include algorithms for detecting infusion set and sensor failures and to improve infusion set wear duration.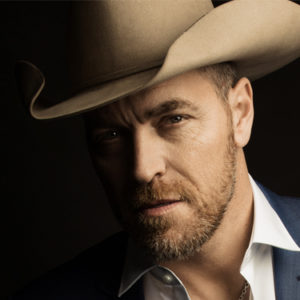 Country music star George Canyon will join CWD families at the Friends for Life Orlando 2020 Conference. George Canyon is much more than a multi award-winning Canadian Country Music Artist. Helping others has always been a huge priority for him, particularly for Children with Diabetes and his work as National Spokesperson for the Juvenile Diabetes Research Foundation of Canada (JDRF). It's a cause close to Canyon's heart, starting from when he himself was diagnosed with type 1 diabetes at age of 14. A proud air cadet with ambitions on serving his country, George was told his diagnosis would make his dreams of being a pilot in the Air Force impossible. In 2009, after learning more about what it means to live with type 1 diabetes, George blazed the trail for diabetics by passing all the medical tests required to get his pilot's license. A man who proudly wears his heart on his sleeve, George's goal for his work with JDRF can be best summed up in his own song (and theme song for JDRF) "I Believe in Angels." "I pray someday they will see/That they can be anything they want to be." In addition to his work with JDRF, George is an ardent supporter of our military, having performed many times for troops overseas and even releasing a moving tribute with the hit single "I Want You to Live", which touches on the very heartbreaking fact that in fighting for our country, some of our troops won't make it back home. The music video for the single features several real soldiers talking about their lives and careers, putting faces to the group of people working to make our country safe. In light of his ongoing support for our military, George was appointed Honorary Colonel for 14 Wing Greenwood Air Force Base in Nova-Scotia in 2008 and was also made the first ever Colonel Commandant of the Royal Canadian Air Cadets by the Honourable Peter MacKay, former Minister of National Defense in 2011. He was also a recipient of the Queen's Diamond Jubilee Medal in honour of his ongoing work with the Air Cadets and other charities. He was also recognized by the Canadian Country Music Association with the Humanitarian Award recognition of his work with JDRF and the Canadian Military. George recently launched his first podcast "Life as a Diabetic – The Highs and Lows," a new series that talks about what he has learned about controlling his diabetes and includes interviews with celebrity guests, doctors, scientists, CEOs, authors, athletes, and many, many more.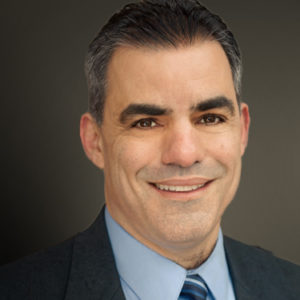 A. Paul Chous, MA, OD, FAAO, CDE, completed his undergraduate education at Brown and UC Irvine, and then received his Masters and Doctorate of Optometry degrees from UC Berkeley. Paul has a private practice specializing in diabetes eye care and education in Tacoma, WA. He is the author of Diabetic Eye Disease: Lessons From a Diabetic Eye Doctor, which was included in the "Top 12 Diabetes Books" by Diabetes Update magazine in 2004. He is editorial advisor to Review of Optometry and Optometry Times, AOA representative to the National Diabetes Education Program, Primary Investigator for the Diabetes Visual Function Supplement Study (DiVFuSS), and an adjunct instructor at NOVA Southeastern University College of Optometry.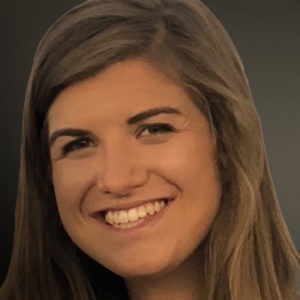 Emily Cook, RD, has lived with type 1 diabetes for over 13 years and currently serves as a Program Coordinator for the College Diabetes Network. She works closely with a variety of campus-based and clinical outreach initiatives centered around achieving desirable health outcomes for young adults living with diabetes. Additionally, she is a registered dietitian. She currently lives in Boston where she enjoys cooking and staying active in her free time.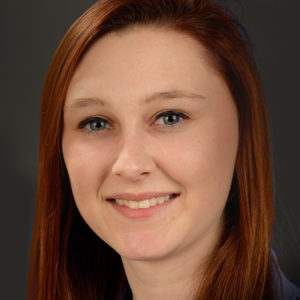 Hunter Cope, RN, EMT, is an emergency department nurse and currently seeking her Bachelor of Science in Nursing from the University of Florida. She grew up through the CWD elementary, tween, and teen programs with her service dog, Diva, at her side. Diagnosed with type 1 seventeen years ago, Hunter has attended Friends for Life Orlando Conferences since 2003, and volunteered along with her family since 2006. She looks forward to being part of the staff again this year and reuniting with her conference friends.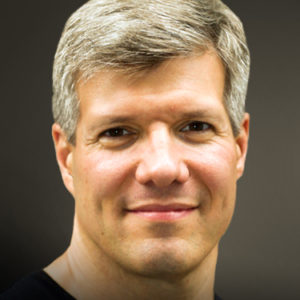 Edward Damiano, PhD, is Professor of Biomedical Engineering at Boston University (BU) and President & CEO of Beta Bionics. Over the years, his lab at BU has been engaged in basic scientific research that combines aspects of fluid dynamics, solid mechanics, and intravital microscopy to study the biomechanics of the inner ear and blood flow in the microcirculation. In addition to his basic science research, he has also been committed to building a bionic pancreas for automatically controlling blood sugar levels in people with T1D. Ever since his 22-year-old son, David, was diagnosed with T1D in infancy, he has set his sights on creating a bihormonal (insulin and glucagon) bionic pancreas by building and integrating autonomous, intelligent systems into a purpose-built, wearable medical device. He and his engineering team at BU began conducting experiments testing an early prototype of their bionic pancreas running on a laptop computer in animal studies in 2005 and then progressed with clinical collaborators at the Massachusetts General Hospital (MGH) through in-patient clinical trials in adults and adolescents with T1D from 2008–2012. From 2013–2019, he and his team at BU, along with clinical collaborators at MGH and other academic research centers across the US, conducted over a dozen home-use clinical trials in adults and children with diabetes. With support from the T1D community, he and his engineering team at BU began building the first purpose-built, fully integrated, bihormonal bionic pancreas that did not rely upon third-party smartphone technology. They called their device the iLet bionic pancreas. By the end of 2015, the iLet and associated technology was licensed to Beta Bionics, Inc., a Massachusetts Public Benefit Corporation committed to commercializing the iLet. Three home-use clinical trials testing the iLet were conducted in 2018 and 2019. Through a collaborative effort between Damiano's lab at BU, 18 clinical research centers across the US, and the Jaeb Center for Health Research, a 13-week pivotal clinical trial is underway that is testing the commercial version of the iLet in 440 adults and children with T1D. The goal is to use the clinical data from this pivotal trial to support a market application for the iLet to the US Food and Drug Administration.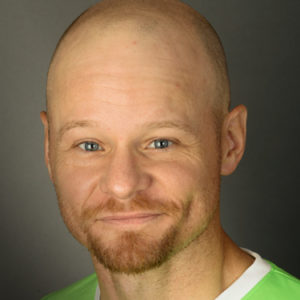 Someone once asked Mike Singletary, former NFL Chicago Bears linebacker, what his favorite part of the game was. He answered, "The opportunity to play." Since his diagnosis in 1995, Jimmy Dodson has expanded his classic athletic background into various areas of endurance and adventures sports for both the physical and mental challenges, as well as to demonstrate that diabetes is merely a factor that can be managed. Whether it is ice climbing, racing mountain bikes, running the Goofy Challenge, or playing a pick-up game, there aren't many things he has not tried. Over the years, he has been actively involved with CWD, Adventures for the Cure, Mountains for Active Diabetics, IDEA 2000, Insulindependence, Hope on 2 Wheels, JDRF Ride to Cure, and has experiences as a guide, coach, and fitness instructor. Professionally, Jimmy is the statewide Ecological Restoration Specialist for NC State Parks with duties as a wildlife biologist, registered forester, fire ecologist, and wildland firefighter.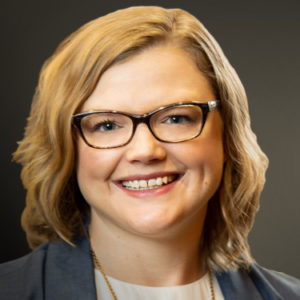 Liz Dodson became a part of the CWD family in 2008 when she started dating her husband Jimmy, who has type 1. She spent several years volunteering in and coordinating Sports Central with Jimmy. Like all FFLs, CWD has given her a diabetes family -- a group of people who understand the unique dynamics of a spousal relationship that includes type 1. Her goal in being involved with CWD is to allow everyone impacted with type 1 to find their FFLs and build their own diabetes family. Her "day job" is in the world of corporate meeting planning, and she is excited to use these skills for CWD as the Conference Logistics Manager.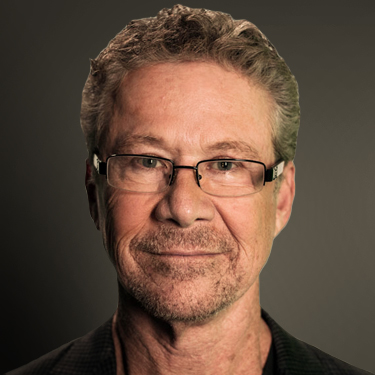 Steve Edelman, MD, was diagnosed with type 1 diabetes at the age of 15 and is a professor of medicine in the Division of Endocrinology, Diabetes & Metabolism at the University of California, San Diego, the VA Healthcare System, San Diego and, director of the Diabetes Care Clinic. He graduated valedictorian from UC Davis Medical School, completed his IM Residency at UCLA, completed an endocrinology fellowship at the Joslin & Lahey Clinics in Boston, Mass., and a research fellowship at UCSD. Dr. Edelman is the founder and director of Taking Control of Your Diabetes (TCOYD), a not-for-profit organization dedicated to informing/empowering people with diabetes to become actively involved in their own healthcare. Dr. Edelman has written more than 220 articles and five books. He's won numerous awards for teaching and humanitarianism.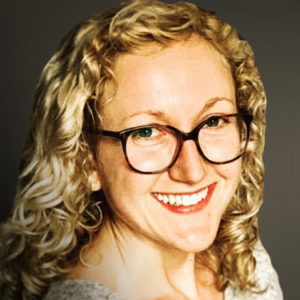 Christine Fallabel is a staff writer with Diabetes Daily and has been living with type 1 diabetes since 2000. Additionally, she works in public policy, helping people with diabetes have better access to health insurance, affordable medication, and to fight disability-discrimination in the work and school environments. Previously, she held positions with Colorado Medicaid as their Public Health Liaison, the Colorado State Health Department as their Chronic Disease Specialist, and was a social worker in Philadelphia. She earned her Bachelor Degree from The University of Delaware and her Master of Public Health from Temple University.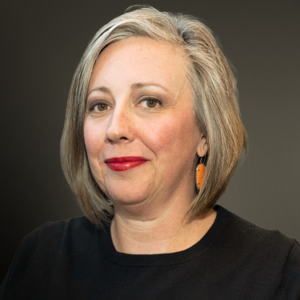 Leigh Fickling, JD, MEd, MS, serves as the Chief Operating Officer for Children with Diabetes. Leigh is responsible for the day-to-day operational leadership of the organization and for the oversight and implementation of the organization's strategic plan. Leigh's daughter, Ava, was diagnosed with type 1 diabetes in 2013 at the age of three. Leigh is a subject matter expert in the implementation of accommodations for people with diabetes in the classroom, workplace, and beyond. The Friends for Life conferences are the highlight of the year for the Fickling family and they can't imagine trying to dia-beat-this without their circle of friends.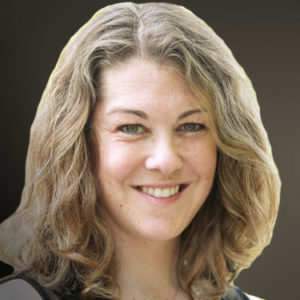 Anna Floreen Sabino, MSW, CDCES, has lived with T1D for over 30 years and currently serves as the Program Director for the College Diabetes Network. There she oversees all program strategy and partnerships to help achieve the best possible outcomes for young adults living with diabetes, and particularly enjoys working directly with parents. As a CDCES she also serves on the local board of the ADCES chapter in New England as well as serves on the JDRF National Psychosocial speakers bureau. She lives in the Boston area with her husband and two young kiddos.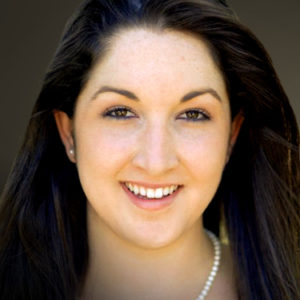 Diagnosed with type 1 diabetes at the age of 10, Elizabeth Forrest was driven by a determination to not let diabetes negatively impact her life. "Dancing for Diabetes" started as a community fundraiser show organized by a middle school student and a small group of trusted advisers and has blossomed into an impactful and well respected nonprofit organization, Touched by Type 1 – spreading awareness about type 1 diabetes, as a way to bring attention to the stories of over 1.5 million Americans who are living with Type 1 Diabetes, to offer support to those who have been diagnosed and to raise funds to find a cure. Alum of Seminole High School, the University of Florida (Bachelors) and the University of Central Florida (Masters), Elizabeth is currently the Chief Operating Officer of a large Orlando Law Firm.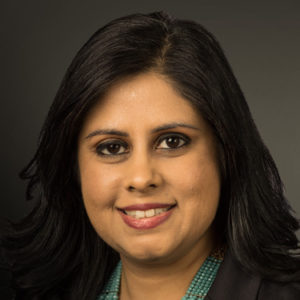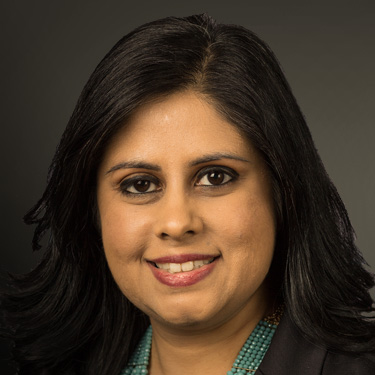 Kajal Gandhi, DO, MPH, is an assistant professor of pediatrics and pediatric endocrinology at Nationwide Children's Hospital/The Ohio State University in Columbus, OH. She is board certified in pediatrics and pediatric endocrinology, and completed her training in pediatric endocrinology from Texas Children's Hospital/Baylor College of Medicine. Her primary research interests include medical education, improving diabetes care and outcomes through quality improvement programs, as well as investigating ethnic/racial disparities in type 1 diabetes, ultimately to create a culturally sensitive diabetes education curriculum for medical providers and patients/families. She is co-medical director of the Diabetes and School Health (DASH) program at Nationwide Children's Hospital, and participates in the national T1D Exchange Quality Improvement Collaborative.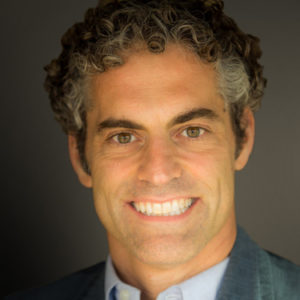 Jeffry D. Gerson, OD, FAAO, graduated from Indiana University school of Optometry in 1997, after which he went on to do a VA residency concentrating in low vision and ocular disease. He has been in several different practice settings, including a retina referral practice where he participated in several large clinical trials. Currently, Dr Gerson is in private practice that is a collaboration of both ODs and MDs. He sees primary care patients, and has an emphasis on retinal care in his practice. He enjoys having 4th year optometry interns with him and the challenges that they present. He still participates in clinical trials and utilizes many different diagnostic modalities. Dr. Gerson is a frequent lecturer in the US and abroad, and writes regularly for optometric publications. When not at work, he enjoys traveling, working out, and spending time with his family.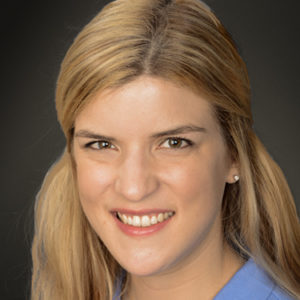 Grace Grande-Cassell is very excited to be staffing her ninth year of Friends for Life conferences! She has grown up with a connection to type 1 diabetes because of her late grandfather, who lived with it for over 70 years. Grace currently lives in New York City where she works in digital marketing strategy.
Brian Grant, BSN, RN, CDCES, was diagnosed with type 1 diabetes in 2003. He loves working with people who have diabetes, and is looking forward to serving as Teen Leader at the Friends for Life Orlando conference. He currently resides in Mechanicsburg, PA and works for Dexcom.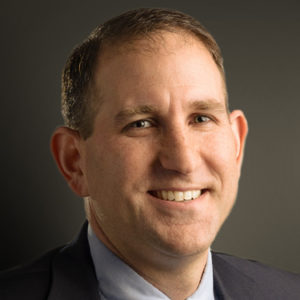 Michael Haller, MD, is a pediatric endocrinologist with a passion for patient care, teaching, and research. Mike is a Gainesville native and a proud graduate of the University of Florida's College of Medicine, Pediatrics Residency, and Pediatric Endocrinology Fellowship Programs. In addition to serving as the Pediatric Endocrinology Chief and Fellowship director, Dr. Haller coordinates an active research team focused on the prediction, prevention, and reversal of type 1 diabetes. Dr. Haller is an active investigator in the NIH funded Type 1 Diabetes TrialNet, the NIH TEDDY study, and the T1D Exchange. Mike serves as the Co-PI of the University of Florida TrialNet Clinical Center, as the Chair of the Clinical Implementation Committee for the TEDDY study, Vice-Chair for the T1DExchange Biobank, and as Vice-President of the Florida Camp for Children and Youth with Diabetes. Dr. Haller was the PI of "first in man" studies aimed at using autologous umbilical cord blood stem cells as a potential therapy for type 1 diabetes and more recently led a groundbreaking pilot study demonstrating the efficacy of Thymogloublin and Neulasta in patients with established type 1 diabetes. Dr. Haller now serves as the PI of a major TrialNet study aimed at confirming the efficacy of Thymoglobulin and Neulasta in new-onset type 1 diabetes patients. Dr. Haller has published over 200 peer reviewed manuscripts and book chapters and in the last 5 years has received over $8.5 million dollars in research funding. Mike has received the Henry Kokomor award, the Douglas Barrett award, the Pediatric Endocrine Society Clinical Scholar award, and the JDRF Early Career award. In 2008, Dr. Haller, and his colleagues Dr. Desmond Schatz and Dr. Mark Atkinson received the JDRF's highest award, the Mary Tyler Moore and S. Robert Levine Excellence in Clinical Research Award, for their team approach to developing therapies for type 1 diabetes.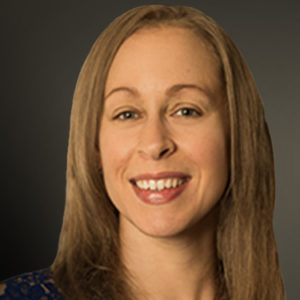 Daniele Love Hargenrader, founder of Diabetes Dominator Coaching, the Diabetes Empowerment Summit, and Love Yourself to Health Group Coaching Membership, is a USA Today Bestselling Author, Certified Health Coach & Personal Trainer, Corporate Consultant and Keynote Speaker. Daniele has her Bachelors of Science in Nutrition Science, and has lived with type 1 diabetes for 29 years. After successfully overcoming obesity, clinical depression and an eating disorder, she now teaches people to think, eat, and move consciously and intuitively in order to achieve a massively improved quality of life through cultivating the daily practices of mental and emotional hygiene through self-love.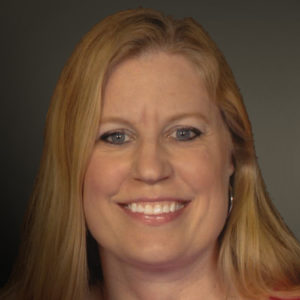 Amy Hess Fischl, MS, RDN, LDN, BC-ADM, CDE, is an advanced practice dietitian, certified diabetes care and education specialist, and coordinator for the University of Chicago Kovler Diabetes Center Teen Transition program, working with the adult and pediatric endocrinologists in the clinic to more effectively allow transition care throughout the life span. She speaks internationally on all diabetes topics, especially children and teens with diabetes, insulin pumps, and continuous glucose monitors. She is actively involved in the American Diabetes Association, the American Association of Diabetes Educators, and the Academy of Nutrition and Dietetics, as well as several international groups for diabetes and pre-diabetes. She was named 2018 IL AADE Diabetes Educator of the Year and also received the 2018 Pan Arab Congress on Diabetes Award of Excellence for her contributions to diabetes care and education.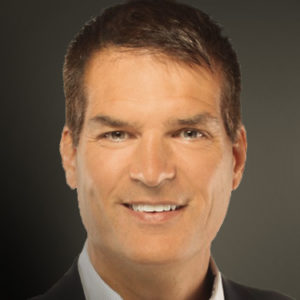 Jay Hewitt is an athlete, attorney and keynote speaker. He is the only person with type 1 diabetes to qualify for the U.S. National Long Distance Triathlon Team, racing three years for Team USA at the World Championships in Denmark, Sweden and Australia. He raced 14 ultra distance and Ironman triathlons - a 2.4-mile swim, 112-mile bike race and 26.2-marathon mile run—140 miles in one day, all while injecting insulin and managing his blood sugar. At the same time, he balanced work and life practicing law and presenting appeals to state and federal courts around he country. Jay has been featured on the cover of Diabetes Health, Diabetes Forecast, and many other national publications, and profiled in television documentaries on CNBC, WGN and Lifetime TV. He speaks nationally to business groups and the public about health and wellness, overcoming obstacles and achieving goals, and is the author of the newly-released motivational book Finish Line Vision. He is married with three children and lives in Greenville, S.C.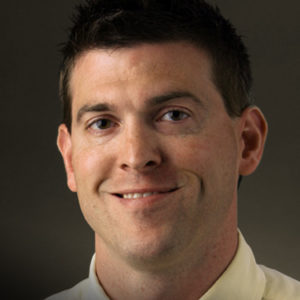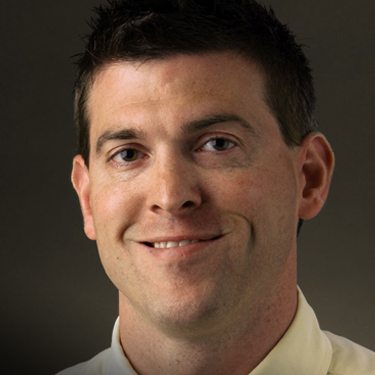 Korey K. Hood, PhD, is Professor of Pediatrics at Stanford University where he directs NIH-funded research projects and provides clinical care aimed at promoting health and quality of life outcomes in youth with diabetes and their families. Dr. Hood actively investigates the human factors associated with the uptake of diabetes technology and works with Dr. Bruce Buckingham on his team's artificial pancreas project. Dr. Hood also serves on national committees for the American Diabetes Association and is on editorial boards for Diabetes Care and the Journal of Pediatric Psychology. Dr. Hood is the author of Type 1 Teens: A Guide to Managing Your Life with Diabetes and a recent book entitled Teens With Diabetes: A Clinician's Guide (with authors Michael Harris, PhD and Jill Weissberg-Benchell, PhD, CDE). His research, clinical care, and service are fueled by his personal experience with type 1 diabetes. He was diagnosed as a young adult and has spent more than 17 years managing type 1 diabetes. He is passionate about helping children and teens with diabetes, and their families, make diabetes a part of their lives while not letting it run their lives.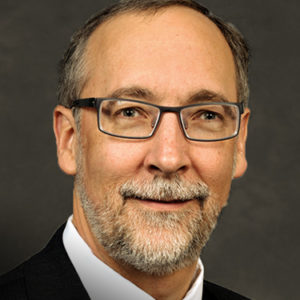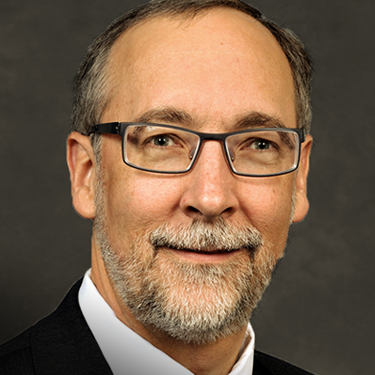 George Huntley is a founding member of the Diabetes Leadership Council (DLC) and currently serves as the CEO of both the DLC and its affiliate, the Diabetes Patient Advocacy Coalition (DPAC). He has been living with type 1 diabetes since 1983 and has 3 other family members also living with type 1. A passionate advocate for people with diabetes, George served as the National Chair of the Board of the American Diabetes Association (ADA) in 2009. George is also the Chief Operating Officer and Chief Financial Officer of Theoris Group, Inc., an IT and engineering professional services firm based in Indianapolis, Indiana, where he has been the plan administrator of a self-insured, employer based health plan for over 20 years. In addition, George serves as the Treasurer of Children with Diabetes.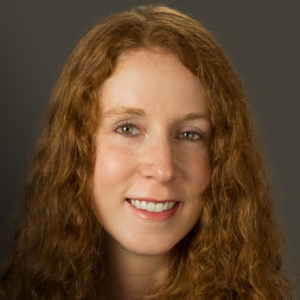 Laura Jacobsen, MD, is an assistant professor and pediatric endocrinologist who joined the University of Florida faculty in 2018 in the department of pediatrics. She completed her pediatric residency training at the University of North Carolina in Chapel Hill, which was followed by a pediatric endocrinology fellowship at the UF Health Shands Children's Hospital in Gainesville, Florida. Dr. Jacobsen is a physician scientist studying the role of the immune system in type 1 diabetes and is a co-investigator on many immunotherapy clinical trials. She is a member of several collaborative type 1 diabetes research organizations such as TrialNet, TEDDY, nPOD, and the T1D Exchange.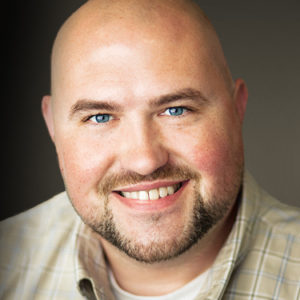 Scott K. Johnson is an experienced patient advocate. He works with a wide range of stakeholders across the healthcare environment to help them establish effective communication with the patient community. His expertise in the diabetes social media space is recognized worldwide and he advises organizations within the healthcare, food, and consumer goods industries. Today he is Engagement Manager, USA for mySugr. He continues to manage his award-winning blog "Scott's Diabetes" when time allows. Scott is also a member of the Children with Diabetes faculty where he develops educational curriculums and content for the Friends for Life annual conference and regional events.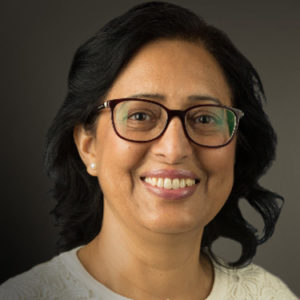 Manmohan Kamboj, MD, is the Section Chief and Interim Division Chief of the Section of Endocrinology in the Department of Pediatrics at Nationwide Children's Hospital and a Clinical Professor of Pediatrics at The Ohio State University College of Medicine, Columbus, Ohio. Dr. Kamboj is a Pediatric Endocrinologist with expertise in clinical management of diabetes as well as multiple endocrine disorders. She is actively involved in medical education and quality improvement, and is the Director of Quality Improvement for the section. Dr. Kamboj works with a team of dedicated providers at nationwide Children's Hospital to care for patients and families with diabetes mellitus. Their goal is to empower families to successfully manage their diabetes and enable them to lead a normal, healthy, happy life.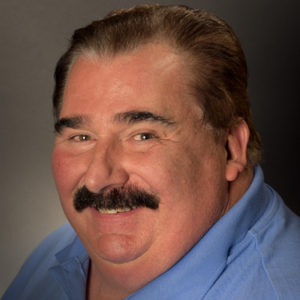 Tom Karlya, Senior Vice President of the Diabetes Research Institute Foundation, is known throughout the diabetes community as Diabetes Dad. He's the creator/author of www.diabetesdad.org, a daily syndicated column. His daughter, Kaitlyn, was diagnosed at age two in 1992. In 2009, his son Rob was also diagnosed, at age 13. Tom is known for his advocacy for the rights of PWD including better insulin prices and also the missed-diagnosis of T1D.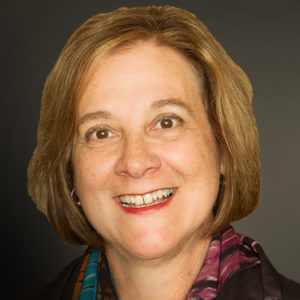 Paula Kellogg Leibovitz, MS, RDN, CDN, CDE, is the chair-elect of the Diabetes Dietetic Practice Group, Academy of Nutrition and Dietetics and owner of PKL Consulting, which focuses on grant management and the development and delivery of community education programs. She serves as a Technical Consultant for the Connecticut State Department on Aging and Connecticut Department of Public Health. Paula served as treasurer of the Diabetes Practice group and in numerous leadership positions for the Academy of Nutrition and Dietetics. Paula has won numerous awards including the prestigious Academy Medallion Award in 2018. Additionally, she was appointed to the Connecticut Diabetes Advisory Board and to the Connecticut Diabetes Partnership, Department of Public Health Diabetes Prevention and Control Program and is one of the founders of the Southington Community Garden, serving as a mentor and volunteer for the garden program. The project received the 2019 YMCA Healthy Living Award. Paula loves traveling, cooking and gardening and is a Master Gardener.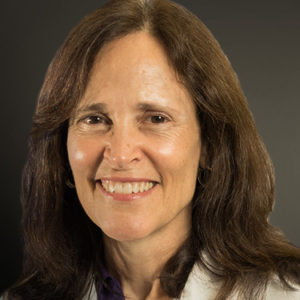 Norma Sue Kenyon, PhD, is the Martin Kleiman Professor of Surgery, Microbiology and Immunology and Biomedical Engineering at the Diabetes Research Institute, University of Miami, Leonard M. Miller School of Medicine. Utilizing clinically relevant transplant models, and as a co-investigator on multiple clinical trials, Dr. Kenyon and her team have focused on ways to transplant insulin producing islet cells without the need for life-long anti-rejection drugs, including the incorporation of stem cells into transplant protocols to enhance islet engraftment and survival. Her current research is focused on the immunomodulatory and graft promoting effects of mesenchymal stem cells on islet allografts. Norma has an adult daughter living with type 1 diabetes and is personally focused on finding a cure.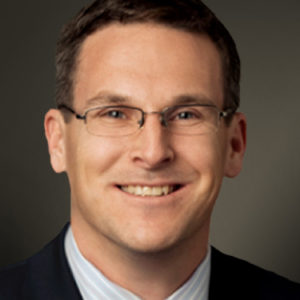 As President and CEO of JDRF, a global leader in type 1 diabetes (T1D) research, Aaron Kowalski, PhD, drives strategies to accelerate progress toward cures — and simultaneously advance breakthroughs that enable people with T1D to live longer, healthier lives. Dr. Kowalski, an internationally recognized scientific expert in T1D research, brings his personal experience of living with T1D for over 35 years to his life's work. He is a champion of the T1D community and a passionate advocate for federal research funding as well as for coverage, choice and affordability of T1D technology and treatments. Dr. Kowalski joined JDRF in 2004 and most recently served as Chief Mission Officer, leading research and advocacy strategy. Dr. Kowalski travels and speaks globally about T1D, presenting at many national and international conferences, including ADA's Annual Scientific Sessions, EASD, ATTD, AACE, and AADE. He has lived with T1D since the age of 13 following the T1D diagnosis of his younger brother Stephen at the age of 3. While living with T1D, he has completed more than two dozen marathons and he remains an avid golfer, ice hockey player, and birdwatcher. Dr. Kowalski and his wife Michele, a high school biology teacher, have three children. He earned his doctorate in microbiology and molecular genetics from Rutgers University.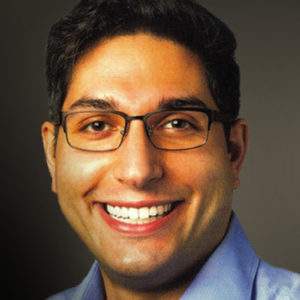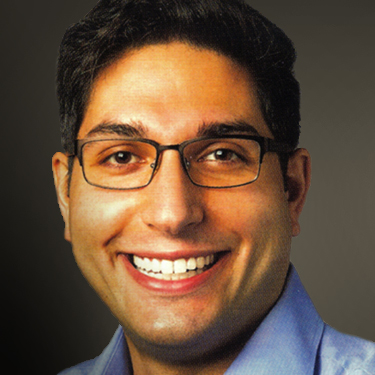 Rayhan Lal, PhD, MD, MPH, is pediatric and adult endocrine faculty at Stanford. Rayhan grew up in the California bay area and always wanted to be an engineer. He has had type 1 diabetes for over 30 years. He studied electrical engineering and computer science at the University of California, Berkeley. His two younger sisters were enrolled in DPT-1, were found to be antibody positive, and developed type 1 diabetes. In an effort to help all his brothers and sisters with diabetes, Rayhan decided to switch career paths and pursue clinical medicine at the University of California, Davis. Rayhan could not decide whether to take care of children or adults with diabetes and so did both. He completed a four year residency in internal medicine and pediatrics at the University of Southern California, working with the underserved at Los Angeles County Hospital. Rayhan then completed an adult and pediatric endocrine fellowship at Stanford. As an engineer and physician-scientist with diabetes, his primary research interest is the design, development, and testing of new diabetes technology and therapies with his mentor, Dr. Bruce Buckingham. Rayhan collaborates with many members of the Stanford Diabetes Research Center, industry and the open source diabetes community in an effort to bypass the biological, technological and human factor limitations of existing devices.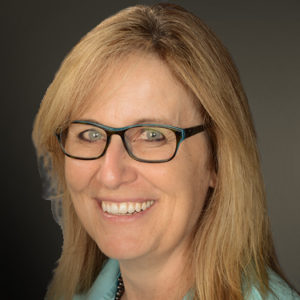 Lauren Lanning is a mom, geek, and bike rider from Highlands Ranch, Colorado. She is a very proud mom of Monica, dx 8/96, and a PA student at Stanford, and Sarah, a chemical biomolecular engineer in Atlanta. Lauren became involved with CWD shortly after Monica was diagnosed in 1996. She has been involved in the conferences since the very first gathering in Orlando in 2000, where she volunteered to make name badges. Since then, Lauren has run Registration and then the Elementary program. This year, Lauren is excited to continue as leader of the MOFFLs and First Timers.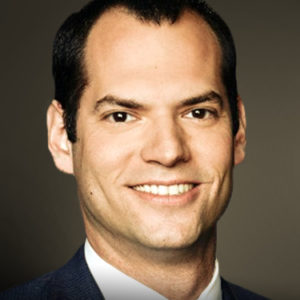 Oren Liebermann is CNN's Pentagon correspondent based in Washington, DC. Oren was diagnosed with T1 Diabetes in Nepal while backpacking around the world with his wife. After a brief trip home to recover and learn more about diabetes care, Oren resumed his trip in Thailand. He considers this the most important decision he ever made about living with diabetes: never let it slow you down. He aims to inspire other people with diabetes to live full, adventurous lives without limitations. Oren is the author of the recently published book, The Insulin Express: One Backpack, Five Continents, and the Diabetes Diagnosis That Changed Everything.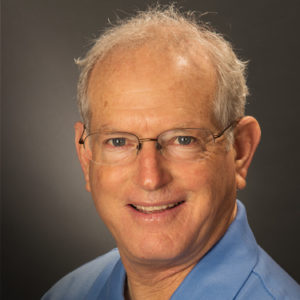 Benny Loebner Benny Loebner is married to Pam (First Timers Team) and the proud father of Sarah (dx'd 6/2002), who is a Physician Assistant at the University of Washington Diabetes Institute. He is also dad to Keith, who earned his Ph.D. at Stanford University in 2017, got married a few weeks later to Ellen, and just celebrated his son Jonah's first birthday. The family attended their first CWD Friends for Life conference one month after Sarah was diagnosed, and they have been volunteering in various capacities ever since. Benny, an environmental geologist living in Los Altos, California, enjoys most sports and coaches and referees for the American Youth Soccer Organization. He is looking forward to meeting and greeting everyone.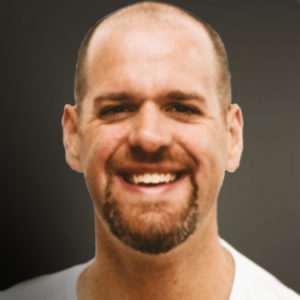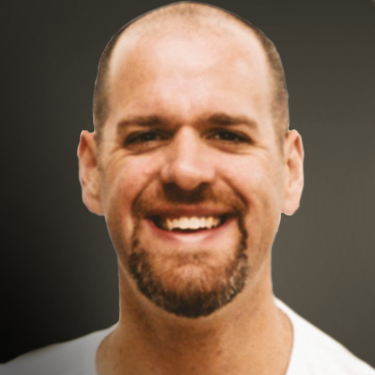 Justin Masterson is a strategist and designer heavily rooted in the pursuit of deep human insight. His career began as a news anchor and feature producer for NPR, where he learned that every story is a human story, and that even the most complex problems are, at their core, human problems. He was thrilled to find out that the business world had a place where you could not only tell the stories of complex human issues, but actually innovate to solve them. His decade-long career with Seek has been hallmarked by success after success in leading the research, ideation, strategy and storytelling processes for more than a hundred Fortune-500™ brands. Chronic pediatric disease became a part of Justin's life story when his daughter was diagnosed with type 1 diabetes on her fifth birthday. Since then, he has turned his attention to innovating in health care, focusing on system design and quality improvement that puts the human story at the center of health care systems. Today, he is helping health care networks and global health care brands innovate from the patient and stakeholder perspectives, and break through problems that desperately need to be solved.
Jessica Matteson is a student-athlete at The University of Central Florida earning her Bachelor's Degree in Health Sciences Pre-Clinical in the Spring of 2020. On January 10, 2019, in the middle of her rowing season, she was diagnosed with type 1 diabetes at 19 years old. Four months later she placed first in The American Athletic Conference for Rowing and earned a qualifying spot in the Division 1 NCAA Championships where she placed 15th in the nation. This earned her the record for the highest placed boat in UCF history. She is also currently training for Conference and NCAAs for 2020. She is the Sports Program Director for Type Zero, has lobbied in Tallahassee for affordable insulin, and serves as the Secretary for the College Diabetes Network Type 1 @ UCF chapter. Jessica is beyond excited to come back to FFL as staff after attending in 2019 for the first time!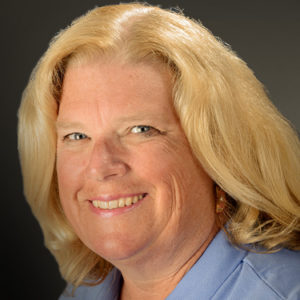 Before her young daughter was diagnosed with type 1 diabetes in 1997, Moira McCarthy had accomplished quite a bit as a nationally-competitive freestyle skier, award-winning crime reporter (she was once almost sent to jail for refusing to reveal a source and also helped solve a serial murder), author of books on golf and skiing, and one of the world's best-known ski and adventure writers. But her daughter's diagnosis presented her with the ultimate challenge: how to raise a healthy -- but still active and happy child -- and how to make a difference in the diabetes world. Author of the best-selling books Raising Teens With Diabetes: A Parent Survival Guide and The Everything Parents Guide to Juvenile Diabetes, and creator of the blog DespiteDiabetes, McCarthy is a well-known national diabetes advocate and speaker, and was JDRF's International Volunteer of the Year in 2007. She and her daughter have been guests on CNN Live, Larry King Live, FOX Morning News, Good Morning America and on the front page of the New York Times. Her daughter, who graduated from college and settled in Washington DC (500 miles from mom!) is thriving. Their mantra: despite diabetes, you need to get busy living.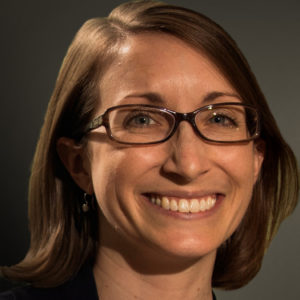 Maureen Monaghan, PhD, CDCES, is a licensed clinical psychologist affiliated with Children's National Hospital and an adjunct Associate Professor at the George Washington University School of Medicine in Washington, DC. She also works at the National Institutes of Health. Dr. Monaghan has worked for over 15 years providing behavioral health care for youth with diabetes. Her clinical and research work focuses on helping youth with diabetes and their parents adjust and adapt to new settings and manage their daily routines, while also promoting optimal quality of life. Dr. Monaghan is particularly interested in supporting adolescents and young adults and their diabetes care clinicians to facilitate a smooth transition from pediatric to adult diabetes care.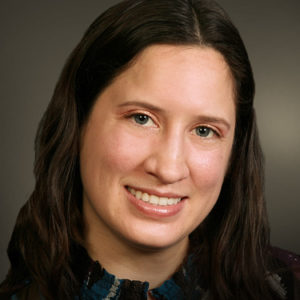 Diana M. Naranjo, PhD, is a Professor of Psychiatry at Lucile Packard Children's Hospital Stanford. As a trained pediatric and adult psychologist working in behavioral medicine, Dr. Naranjo focuses on the psychosocial needs of patients and families with diabetes. Together with the team, she aims to understand barriers and facilitators to care, what developmental demands are important as adolescents transition to adulthood, and how to best provide services that engage young adults and their families. Furthermore, as a Latino-American and fluent in Spanish, much of her clinical work focuses on bridging the health-care gap for underserved ethnic minority patients with type 1 diabetes.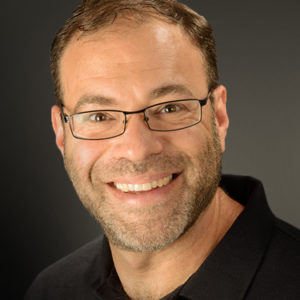 Sean M. Oser, MD, MPH, was diagnosed with type 1 diabetes just before starting college. Through medical school, graduate school, and residency, as well as through marriage, parenthood, and his professional career, he has learned to make diabetes work at each step along the way. His daughter was diagnosed with type 1 diabetes at age seven and, since then, he and his wife, Tamara Oser, MD, have discovered Children with Diabetes and other parent and family groups. CWD and its programs have helped motivate him to join the diabetes online community and to engage in diabetes research. He is currently Associate Professor in the Department of Family Medicine at the University of Colorado School of Medicine. He places a strong emphasis on providing patient-centered, team-based, comprehensive care. He is a proponent of harnessing human, community, and technology resources in providing high quality longitudinal care and enhanced communication with patients. Dr. Oser is active in diabetes research, including advanced diabetes technologies in primary care and the evolving role of social media in peer support.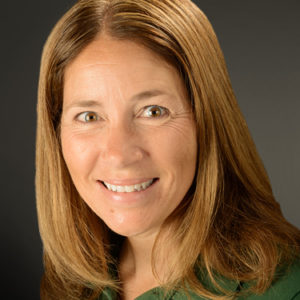 Tamara Oser, MD, is an Associate Professor of Family Medicine at the University of Colorado School of Medicine. As a clinician, she cares for many patients with diabetes and is a recognized leader in patient communication. Her training and subsequent experience in Family Medicine have emphasized a holistic approach to patient care, viewing the patient in the context of their life circumstances, including not only their health, but also their personal beliefs, interests, culture, and relationships. She has been inducted into Best Doctors in America, achieved the ninety-ninth percentile for patient satisfaction nationwide, and practiced in an office recognized by the National Committee on Quality Assurance (NCQA) as part of the Diabetes Recognition Program and twice at the highest level of recognition as a Patient-Centered Medical Home (Level 3). She is Director of the High Plains Research Network, one of the oldest and most active practice-based research networks that spans 16 counties in Eastern Colorado. She also is active in teaching and has received numerous teaching awards, including the Dean's Award for Excellence in Teaching three times. Dr. Oser is a Physician Scientist with a research focus on utilizing social media to better understand barriers and facilitators to self-management among those living with T1D, peer support in T1D, and integrating diabetes technologies into primary care. She is wife to Sean Oser, MD who has lived with T1D for 30 years, and is mom to twins Courtney and Jessica (age 17). Jessica was diagnosed with T1D at age seven. She has seen firsthand that although there are challenges, diabetes is also her husband's and daughter's greatest strength. She has blogged about her family's life with T1D at t1family.blogspot.com.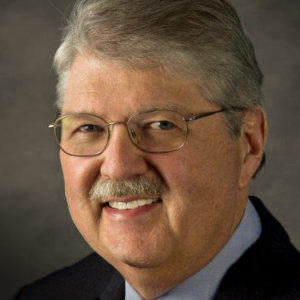 R. Stewart Perry grew up in Lexington, Kentucky. Since 1983 he has been the co-owner of Perry & Perry State Farm Insurance, one of the largest State Farm Insurance agencies in the state of Kentucky and is a Diabetes Consultant and Advocate. Stewart's family has been dramatically affected by diabetes. His son had type 1 diabetes, both parents, and sister have all had diabetes during their lifetime. He has lost a son, uncle, grandfather and great grandmother to complications of diabetes. Stewart was diagnosed with type 2 diabetes in 1990. Since that time, he has been actively involved in Diabetes issues and groups. . Stewart was the Chairman of the National Board of Directors and the Chair of the National Advocacy Committee for five years at the American Diabetes Association. Stewart is a member of the Kentucky Diabetes Network and a founding member of the Fayette County Diabetes Collation. Stewart was appointed by two different Governors of Kentucky to the GET FIT KY Board and The Diabetes Research Trust Fund Board. Stewart is one of the founders of the Diabetes Leadership Council and currently serves as Chairman of that organization where he has been instrumental in passing Diabetes Action Plan legislation in 28 states. He is currently the Vice-Chair of the Diabetes Patient Advocacy Coalition and served as interim CEO for three months. He is a very well know speaker in diabetes circles on advocacy related topics. Stewart serves on the board of Children with Diabetes.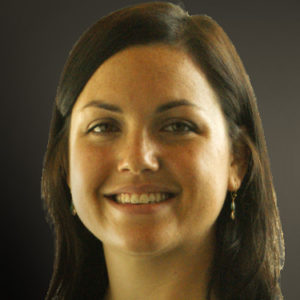 Jessica Pierce, PhD, is a licensed psychologist at Nemours Children's Hospital and an Assistant Professor of Pediatrics at the University of Central Florida College of Medicine in Orlando, Florida. Dr. Pierce provides clinical care for, and conducts research with, children, adolescents, and young adults with T1D and their families. Her research focuses on developing a new intervention for parents of young children with T1D using social media and crowdsourcing methods, improving the transition from pediatric to adult care for young adults with T1D, and developing novel methods of health care delivery for adolescents with T1D. Diagnosed with T1D when she was five years old, Dr. Pierce's combination of education, career, and personal experiences provide her with a unique perspective to engage youth with T1D, and their family members, to promote their health and overall quality of life.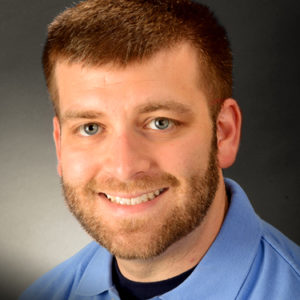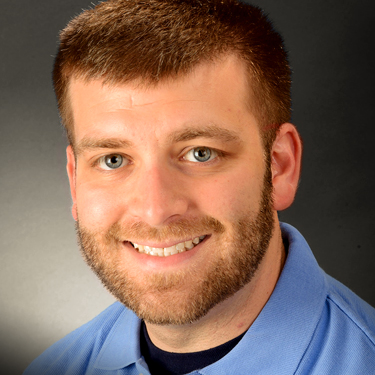 Matthew Point, MS, is an experienced non-profit & higher education professional. Matt holds a Bachelor's in Spanish and a Master's in Higher Education. As part of his role on campus, he managed accommodations in student housing and dining plans for students with disabilities or dietary restrictions. He was also responsible for all on-campus emergency management and student programming. Matt began attending CWD events in 2013 to support his partner, Brian, who has type 1 diabetes. Matt looks forward to attending every conference, specifically to see all of his "type 3" friends (significant others of people with type 1) and to learn about new technology.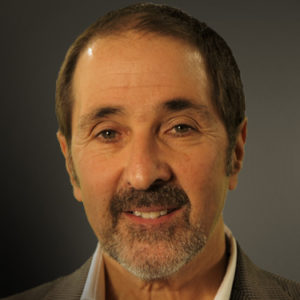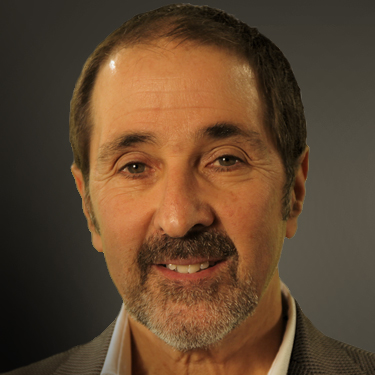 William Polonsky, PhD, CDE, is President and Founder of the Behavioral Diabetes Institute, the world's first organization wholly dedicated to studying and addressing the unmet psychological needs of people with diabetes. He is also Associate Clinical Professor in Psychiatry at the University of California, San Diego. Dr. Polonsky received his PhD in clinical psychology from Yale University and has served as Senior Psychologist at the Joslin Diabetes Center in Boston, faculty member at Harvard Medical School and Chairman of the National Certification Board for Diabetes Educators. An active researcher in the field of behavioral diabetes, Dr. Polonsky has served on the editorial boards of Diabetes Care, Diabetes Forecast, Clinical Diabetes, Diabetes Self-Management and Diabetes Health. His most recent research projects have focused on quality of life in diabetes, diabetes-related distress and depression, hypoglycemic fear, adherence to cardiometabolic medications, glucose monitoring behavior and attitudes in people living with diabetes, physician and patient attitudes towards insulin and oral medications, group-based behavior change programs, group-based behavior change programs, the influence of continuous glucose monitoring on quality of life, and emotional and behavioral responses to the diagnosis of diabetes. A licensed clinical psychologist and certified diabetes educator, Dr. Polonsky has also authored several books for the lay audience (e.g., Diabetes Burnout: What to Do When You Can't Take it Anymore) and co-edited several others for health care professionals (e.g., A CORE Curriculum for Diabetes Education).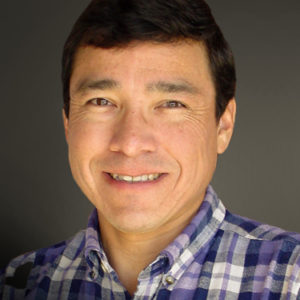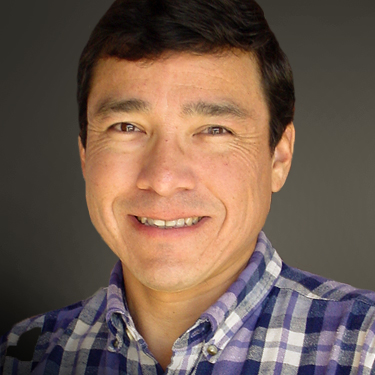 Stephen W. Ponder, MD, FAAP, CDE, has been a board-certified pediatric endocrinologist and certified diabetes educator since 1989-90. Dr. Ponder is also a Joslin 50-year medalist; having lived well with type 1 diabetes since March 1st 1966. He is the creator of Sugar Surfing™, a paradigm shifting approach to managing diabetes. His book Sugar Surfing (www.sugarsurfing.com) is now in its sixth printing and has sold in over 30 countries. Ponder has been volunteering every year since 1981 as medical staff at the Texas Lions Camp for Children with Diabetes. He has also served as that residential camp's medical director since 1989. He served on and chaired the National Certification Board for Diabetes Educators (NCBDE) and chaired the organization in 1996. He has served on numerous local, state, and national committees advocating for child health and improved diabetes care. He has authored numerous research articles and received several diabetes research grants. He also serves as the Program Director for the Pediatric Residency Program at Scott and White Memorial Hospital in Temple, Texas. He is medical director for the Feed My Sheep Children's Free Clinic which aims to serve homeless and uninsured children across central Texas. Dr. Ponder has spoken internationally on all areas of diabetes care for several decades. His professional focus is on empowering children, their families, and individuals with diabetes to assist them in achieving the best possible diabetes control and outcomes.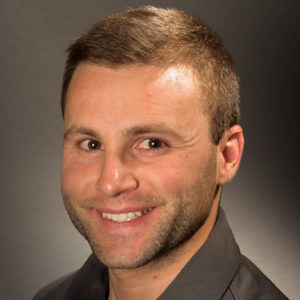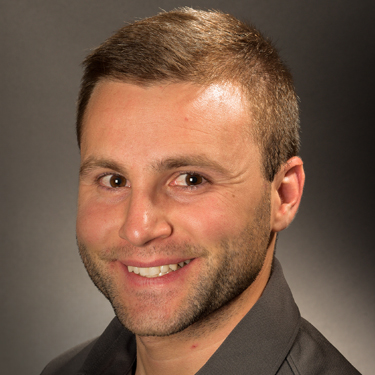 Kenny Rodenheiser, BSN, RN, CDCES, was diagnosed in April 2003 and has been part of the CWD family since 2004. He currently serves as a member of CWD's Board of Directors and leads TeamCWD. After many years of volunteering with various diabetes organizations, he realized his passion was to educate, motivate, and advocate for all people with diabetes. He earned his Bachelors of Science in Nursing from Ramapo College of New Jersey and shortly after earned his credentials as a Certified Diabetes Care and Education Specialist.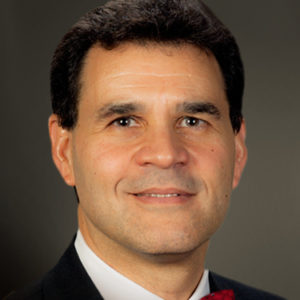 Henry Rodriguez, MD, is a highly regarded pediatric diabetologist and collaborative type 1 diabetes clinical researcher who led the Indiana University (IU) DPT-1 Regional Recruitment Center and served as the highly successful IU TrialNet Clinical Center's Clinical Director for 10 years. He joined the University of South Florida College of Medicine in 2010 as a Professor of Pediatrics and Clinical Director of the USF Diabetes Center. He has led expansion of clinical, educational, and clinical research activities at USF including the launch of the USF T1D Exchange Clinical Center, establishment of the USF TrialNet Clinical Center, and partnering with industry in investigating novel therapies in type 1 and pediatric type 2 diabetes. Dr. Rodriguez is the Protocol Chair for the NIH-funded TrialNet Pathway to Prevention Study and serves on numerous TrialNet committees. He is co-chair of the ADA Safe at School Working Group, co-chair of the Diabetes Advocacy Alliance and has been a longstanding volunteer with JDRF and a staunch supporter of diabetes camps. He has also been the member of working groups addressing insulin pump therapy in children and the transition of young adults from pediatric to adult diabetes care providers. His clinical and research foci are the improvement of lives impacted by diabetes while pursing prevention and a cure.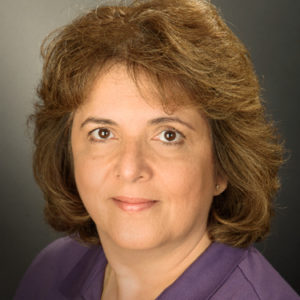 Janet Rodriguez, BSN, RN, CDE, a former Pediatric ICU nurse, leads the Diabetes Technology Education group at the USF Diabetes and Endocrinology Center in Tampa, FL. She is an insulin pump and CGM specialist and a certified diabetes educator, caring for pediatric and adult patients. She is a certified trainer for all commercially available insulin pumps and continuous glucose monitors and she coordinates research in adoption of diabetes technologies and hybrid closed-loop insulin pump systems. She actively participates in diabetes education of school personnel and she is a longtime supporter of diabetes camps.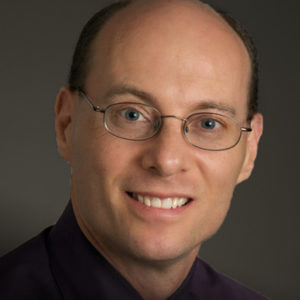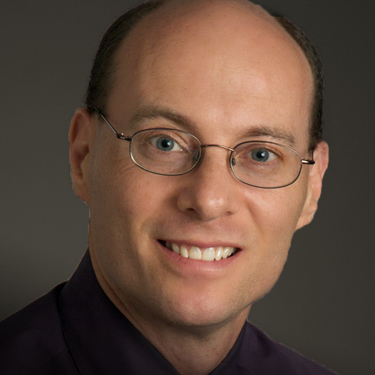 Gary Scheiner, MS, CDCES, is owner and Clinical Director of Integrated Diabetes Services, a practice located just outside of Philadelphia specializing in intensive insulin therapy and advanced education for children and adults. He and his staff provide consultations throughout the world via phone and the internet. Gary is a Masters-level exercise physiologist. He has been a Certified Diabetes Educator for 19 years, and served as the 2014 Diabetes Educator of the Year. He has had type 1 diabetes for 30 years and makes personal use of insulin pump therapy and CGM. Gary has written dozens of articles for diabetes trade publications and six books, including the popular Think Like A Pancreas - A Practical Guide to Managing Diabetes With Insulin. He lectures nationally and internationally for people with diabetes as well as professionals in the healthcare industry. In addition to serving on the faculty of Children With Diabetes and the Board of Directors for JDRF, Gary volunteers for the American Diabetes Association, Diabetes Sisters, and Setebaid Diabetes Camps. Gary has been happily married for 25 years and has four wonderful kids. A fitness fanatic, he enjoys playing basketball, running, cycling and cheering on his Philadelphia sports teams.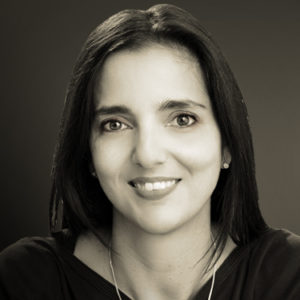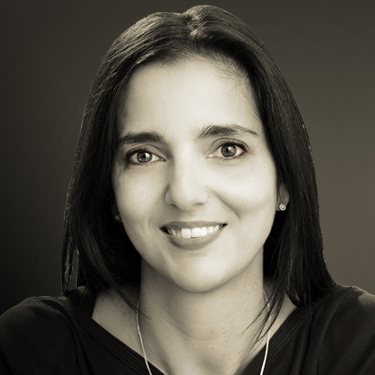 Renza Scibilia has lived with type 1 diabetes since 1998. She is a diabetes advocate and activist, promoting a person-centred approach to healthcare, and in the development of diabetes information and technologies. Renza is the National Program Manager for Type 1 Diabetes and Community at Diabetes Australia, and was the Chair for the Living with Diabetes Stream at the 2019 IDF World Diabetes Congress. Renza has extensive experience as a facilitator, presenter and media spokesperson having spoken at conferences locally and around the world. She speaks about topics including the importance and value of peer support in chronic health management, and why language matters in diabetes and healthcare. Renza is well-known in the diabetes online community, and is well-versed in social media, its use and impact on people with chronic health conditions and application in peer support. She is the author of one of Australia's most widely-read patient blogs, Diabetogenic, (diabetogenic.wordpress.com) and writes for many online and print publications.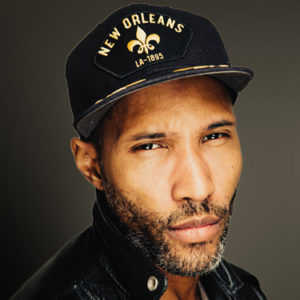 Khary Septh is Co-Founder and Executive Editor of The Tenth Magazine, a bi-annual publication that engages the world's most dynamic LGBTQ artists and intellectuals of color in presenting content steeped the American tradition of politically engaged journalism that pays attention to long form, ambitious writing and critical queer thought. Having published over seven volumes, hundreds of online pieces, as well as programmed countless readings, panels, and large-scale live events across the country with brands like HBO and The Smithsonian Museum of American Art, The Tenth has been called by The New York Times, "an erudite, fashion-forward magazine about black gay culture" and can be found on bookshelves from MoMA PS1 in New York City to Barnes & Noble all across America. A graduate of Cornell University, before starting The Tenth, Khary spent many years as a Creative Director for some of the biggest names in fashion, from Barneys New York to Beyoncé, and these days, spends his time living between New York's Hudson River Valley and New Orleans.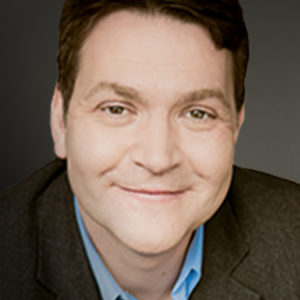 Shawn Shepheard is an executive business coach, author, and keynote speaker. Shawn helps great leaders become exceptional, on their terms. Shawn has a long track record of being the secret weapon for executives and business owners. Many of his clients think of him as their Private Sherpa—in their corner, and helping them to reach new heights. He is the former Chair of Diabetes Canada National Advocacy Council and is the proud recipient of the National Advocacy Leadership Award, The National Volunteer of the Year Award, and the Queen Elizabeth II Diamond Jubilee Award.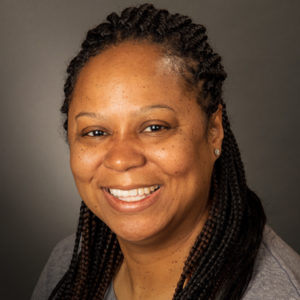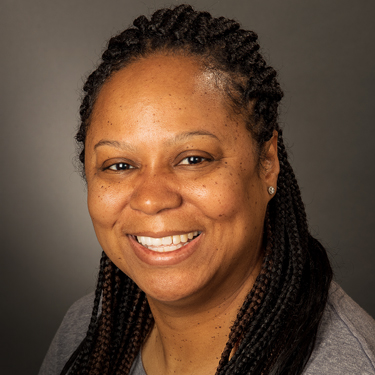 Cherise Shockley was diagnosed with LADA (Latent Autoimmune Diabetes in adults) June 2004. She is the founder of Diabetes Social Media Advocacy (#dsma), creator of the Blue Fridays initiative and WOCDiabetes (Women of Color living with Diabetes). Cherise is a subject matter expert in diabetes social media, online communities, and peer support. She is a wife, mother, and veteran.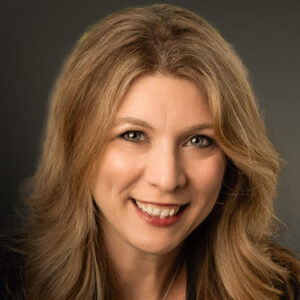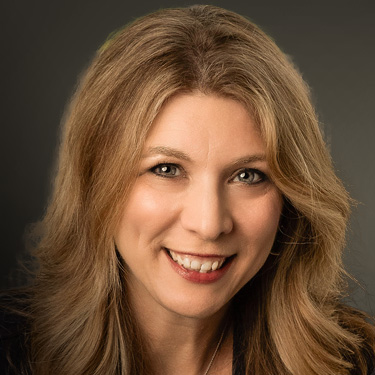 Stacey Simms is the host of the award-winning podcast Diabetes Connections and was named one of Diabetes Forecast Magazine's "People to Know: 2017." Stacey's son was diagnosed with type 1 diabetes in 2006, one month before he turned two, and Stacey started blogging about her family's experience with T1D a few week later. For more than a decade, she hosted Charlotte's Morning News on WBT-AM, the city's top-rated morning radio news show. Stacey's been named to the Charlotte Business Journal's Forty under 40 and as one of the 50 Most Influential Women in Mecklenburg County by the Mecklenburg Times.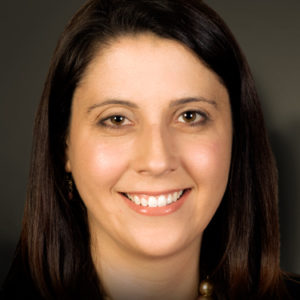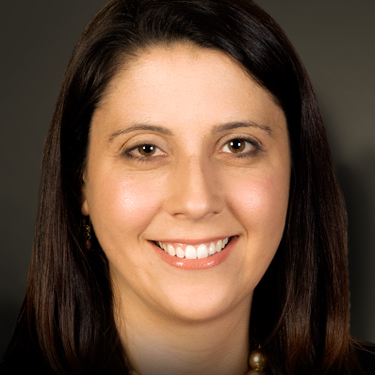 Laura Smith, PhD, CDCES, is a professor of pediatrics, a pediatric psychologist, and certified diabetes educator at Cincinnati Children's Hospital Medical Center and the University of Cincinnati. Dr. Smith provides clinical care and conducts research in the area of pediatric type 1 diabetes. Her research focuses on disordered eating and type 1 diabetes, how family interactions impact diabetes management, and the psychological impact of being genetically at-risk for type 1 diabetes. Dr. Smith has published research articles in these areas and speaks on these topics to various groups of healthcare providers, researchers, and patients. She also provides clinical services to individuals living with type 1 diabetes and their families. Dr. Smith's work is guided by her own experience: she was diagnosed with type 1 diabetes 20 years ago and believes that having diabetes can be challenging but is manageable with education, a positive outlook, and a good support network.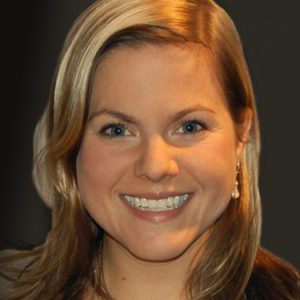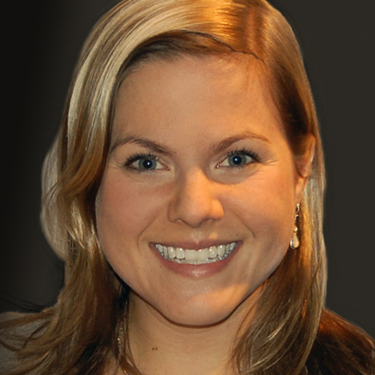 Kerri Sparling has been living with type 1 diabetes since 1986, diagnosed at the age of seven. She manages her diabetes and lives her life by the mantra "Diabetes doesn't define me, but it helps explain me." Kerri is an internationally recognized diabetes advocate. She is the creator and author of Six Until Me, which from May 2005 to May 2019 was one of the most widely-read diabetes patient blogs, reaching a global audience of patients, caregivers, and industry. She has been featured on NPR, US News and World Report, CBNC, Yahoo! Health, LA Times, The Lancet, Whole Living, Disney's Family.com, and Family Circle, among other national outlets. In addition to her writing, Kerri is a highly-rated speaker and has presented the patient perspective to audiences around the world. She works to raise awareness for diabetes, patient advocacy, and the influence of social media on health outcomes. Her first book, Balancing Diabetes (Spry Publishing), looks at type 1 diabetes in the context of "real life." Kerri and her husband live in Rhode Island, USA, with their two children. You can follow her writing and the release of her next projects at KerriSparling.com.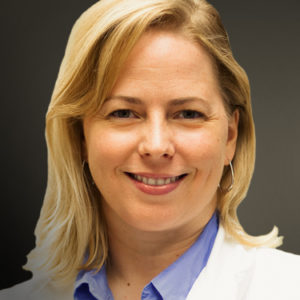 Cherie Stabler, PhD, is a tenured Professor in the Department of Biomedical Engineering, College of Engineering at the University of Florida. She also is an Affiliate Member of the UF Diabetes Institute. She received her Ph.D. in Biomedical Engineering from The Georgia Institute of Technology & Emory University in 2004 and conducted her postdoctoral work in the Department of Surgery at Emory University (2004-2006), where she was supported by an individual JDRF Postdoctoral fellowship. Prior to moving to UF in 2015, she was an Associate Professor in Biomedical Engineering at the University of Miami, where she also served as the Director of the Tissue Engineering laboratory at the Diabetes Research Institute (2006-2014). Dr. Stabler has established an internationally recognized research and educational program focused on the generation of translational biomaterial platforms for cellular implants, with a particular emphasis on treating Type 1 diabetes. Her novel bioactive materials are targeted at enhancing islet graft survival and utilizing local and translational approaches to dampen host immunological responses. Her work spans from designing new biomaterials to seeking FDA clearance for implanting combinatory products. Her research has been published across a spectrum of journals, from Biomaterials to the Proceedings of the National Academy of Science to Advanced Healthcare Materials, and generated 5 patents, with research funding from NIH (DP2, R01, UC4, SBIR) and numerous nonprofit agencies (e.g. JDRF, Helmsley). She is an elected fellow of the American Institute for Medical and Biological Engineering, the recipient of the 2008 NIH NIDDK Type 1 Diabetes Pathfinder DP2 Award, and a UF Term Professor (2019-2022). She is a member of the BTSS NIH study section, the ADA Grant Review Committee, the JDRF Encapsulation Consortia, and the NIH Human Islet Research Network (HIRN). In addition to research, she serves as a strong educator and advocate for improving parity in representation in the sciences and well as in funding research and education for T1D.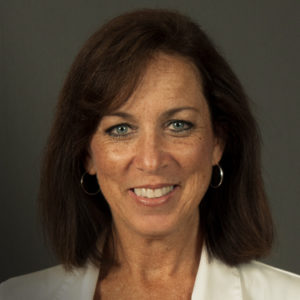 Michelle Stancil, RN, BSN, Certified Diabetes Care and Education Specialist, earned her bachelor of science degree from University of South Carolina and is a current student at Clemson University. She has 25 years of nursing experience and over 10 years of experience as a diabetes educator. For the past seven years, she's overseen a multidisciplinary team in the diabetes management department at Prisma Health-Upstate in Greenville, South Carolina.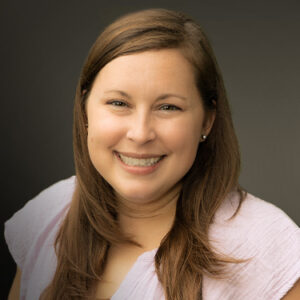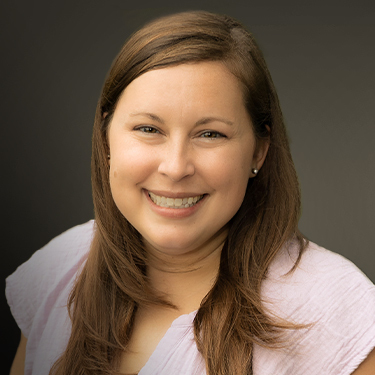 Marissa Town, BSN, RN, CDCES, has lived with type 1 diabetes since 1989 and has been coming to the Children with Diabetes Friends for Life conferences since the beginning in the year 2000. She realized early on that helping other people living with diabetes was what she wanted to devote her life to, so she became a nurse and a diabetes educator. Marissa has worked in a diabetes clinic, as a pump trainer, as a Clinical Research Manager at Stanford University in diabetes research and has recently started as the Clinical Director for CWD. Her main goal is to help improve peoples' quality of life and reduce barriers to quality healthcare. Marissa and her partner Adam have two young children, Connor and Everly, who also enjoy coming to Friends for Life to share their experiences growing up with a mom with type 1 diabetes. Marissa loves game nights, hiking with her dog Baxter, traveling (when it's not a pandemic), and crafting with her kids.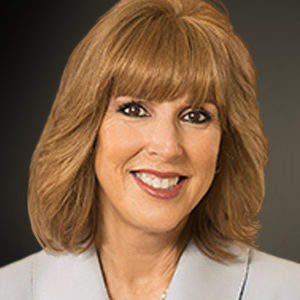 Susan Weiner, MS, RDN, CDN, CDCES, FADCES, is the owner of Susan Weiner Nutrition, PLLC. She has been elected to serve as a Director, on the Association of Diabetes Care and Education Specialists (ADCES) Board of Directors, 2018-2020. Susan was named the 2015 AADE Diabetes Educator of the Year and is an ADCES fellow. Susan is the "Diabetes in Real Life" columnist for Endocrine Today and is the on-air host for video interviews and content for Healio. She is the co-author of The Complete Diabetes Organizer and Diabetes: 365 Tips for Living Well. Susan earned her Master's Degree in Applied Physiology and Nutrition from Columbia University.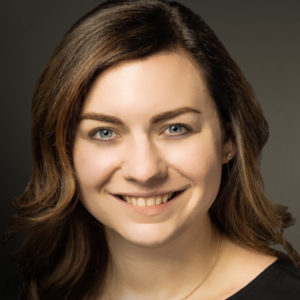 Sarah Westen, PhD, is a licensed psychologist and Clinical Assistant Professor in the Department of Clinical and Health Psychology at the University of Florida, where she also completed her doctoral training and psychology residency. Dr. Westen is currently the Director of Diabetes Behavioral Medicine and Psychology at UF Health, Chair of the American Psychological Association's Special Interest Group in Diabetes, and is a member of the JDRF Psychosocial Advisory Committee and a former JDRF National Psychology Fellowship recipient. Prior to coming to the University of Florida, Dr. Westen completed a fellowship at the National Institute of Mental Health as an Intramural Research Training Award recipient. Dr. Westen was diagnosed with type 1 diabetes at the age of 14 and has devoted her career to diabetes treatment and research. Clinically, she is interested in the biopsychosocial aspects of chronic illness throughout the lifespan (e.g., coping, family management, transition from pediatric to adult care, and treatment of comorbid mental health and behavioral conditions such as distress and anxiety). Her patient-oriented clinical research focuses on factors affecting adherence to medical treatment regimens, with an interest in using technology to optimize outcomes such as time-in-range, sleep quality and duration, and quality of life. Her research has been awarded multiple grants and recognitions, including the Society of Pediatric Psychology Drotar-Crawford Postdoctoral Fellowship Research Grant in Pediatric Psychology, Society of Pediatric Psychology Mary Jo Kupst Trainee Grant for Research in Resilience, and the Geoffrey Clark-Ryan Memorial Award for Pediatric Research. Dr. Westen is thrilled to participate in Friends for Life.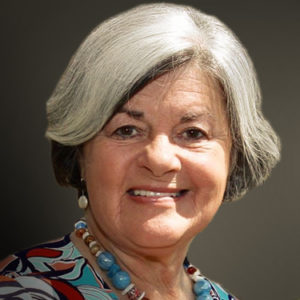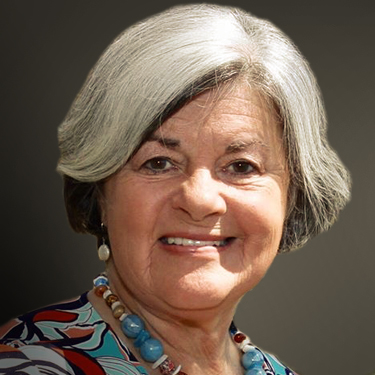 Crystal Crismond Woodward is the Director of the American Diabetes Association (ADA)'s Safe at School initiative based at its Home Office in Arlington, Virginia. Crystal is considered a national authority on the rights of students with diabetes and has spoken at conferences and forums throughout the United States and internationally on how to effectively advocate on behalf of students with diabetes, training hundreds of parent advocates, attorneys, and health care professionals. A parent of a child with diabetes, Crystal began her advocacy as a volunteer for ADA when she successfully led the effort to pass the first state diabetes school legislation in the country providing comprehensive coverage for students with diabetes in Virginia and has since worked tirelessly for legislative and policy change in 34 states including the District of Columbia. Crystal is a contributor to many diabetes publications, is a member of the Virginia Diabetes Council, and serves on a number of other diabetes and youth advisory boards and committees.

Indicates faculty member with diabetes