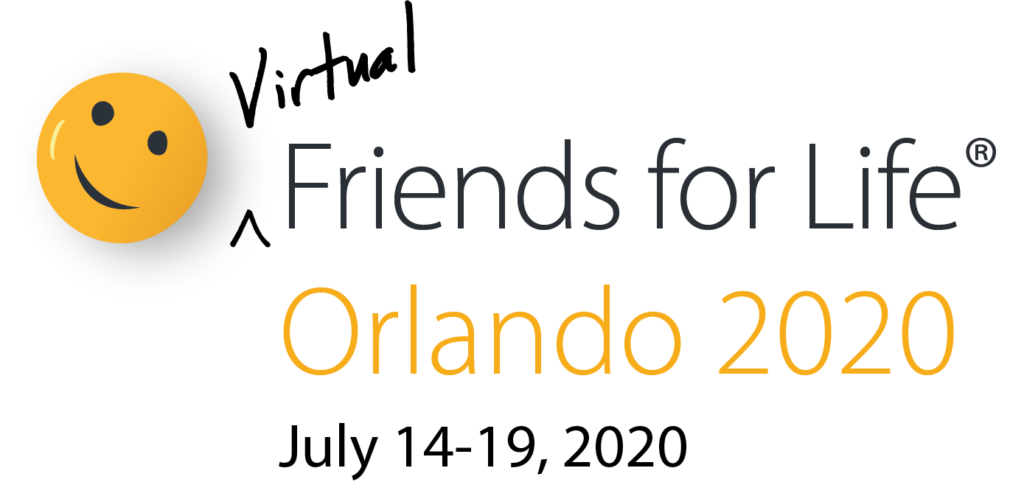 Room Captains
Our Room Captains oversee our Virtual Conference Rooms.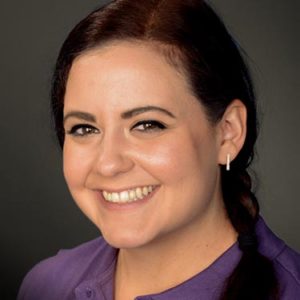 Carolyn Billetdeaux, MBA, has worn almost every 'hat' in her 21 years with CWD – from youth attendee to volunteer to staff to Tween & Siblings program leader – and played a key role in developing the Siblings youth programming track. After taking a year off to pursue her MBA at IE Business School in Madrid, Carolyn returned to FFL in a behind-the-scenes role. She continues to act as a mentor for new program leaders, and also supports volunteer training, the FFL auction, and other CWD operations as needed. Carolyn loves spending time with her Friends for Life family and enjoys helping CWD continue to grow and thrive for the next generation of FFLs.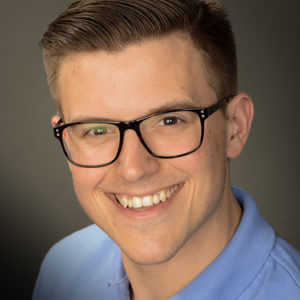 Diagnosed at age eight, Sam Billetdeaux has always been determined not to let diabetes get in the way of his ambitions. While those ambitions have changed over the years, the determination hasn't. Sam lives in Brooklyn with his fiancé Grace - who leads the Tween program - and enjoys the proximity of many CWD friends for life. He enjoys running, going to the dog park, and seeking out the best pizza/ramen/coffee/brunch in New York! Sam is a graduate of the University of Michigan and the Institute of Culinary Education.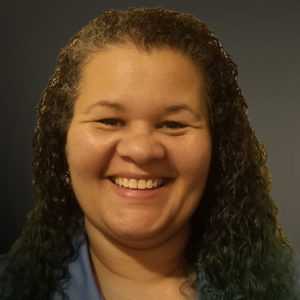 Jessica Costley is mom to 14 year old son, Nate (dx 10/18/16) and three daughters, Allie (11), Tatiana (24) and Misha (26). She first attended Friends for Life Orlando in 2018 and felt at home as soon as she stepped through the convention center doors and started hearing the familiar chimes of Dexcom alarms. Jessica is originally from Lancaster, PA, and now lives in the Orlando area. She currently works remotely in human resources and is happy to talk at length about travel, trip planning, and Disney!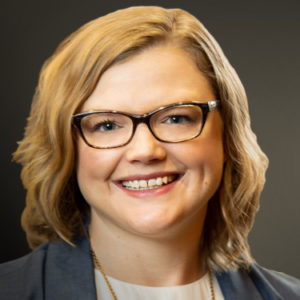 Liz Dodson became a part of the CWD family in 2008 when she started dating her husband Jimmy, who has type 1. She spent several years volunteering in and coordinating Sports Central with Jimmy. Like all FFLs, CWD has given her a diabetes family -- a group of people who understand the unique dynamics of a spousal relationship that includes type 1. Her goal in being involved with CWD is to allow everyone impacted with type 1 to find their FFLs and build their own diabetes family. Her "day job" is in the world of corporate meeting planning, and she is excited to use these skills for CWD as the Conference Logistics Manager.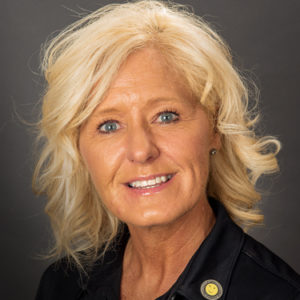 Paula Fairchild is a government agency criminal investigator and criminal justice instructor by profession, but her passion is diabetes advocacy and education. She attended her first FFL conference in 2006 after her daughter Emilee's 2004 T1D diagnosis, and quickly knew FFL is where they need to be each and every summer. Paula's sister and both uncles were diagnosed prior to Emilee's diagnosis, and FFL has provided them with invaluable education, resources, and friendships over the years. Paula is a volunteer regional Advocacy leader for JDRF, and mentors newly diagnosed families. She enjoys spending time with her daughter Emilee and family, and their chocolate lab/lap dog. Her favorite place to be (aside from FFL!) is the beach, and she enjoys running and exercising. She participates in the annual JDRF Ride to Cure 100 mile cycling events, helping to raise research funding and awareness for T1D.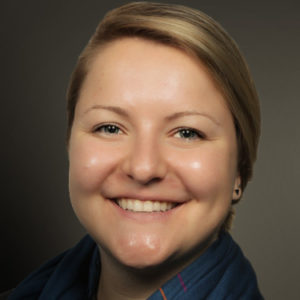 Helen Finegold attended her first Friends for Life conference in 2018, and has been coming back as a volunteer ever since. She lives and works in Connecticut with her husband Will (dx 2004). Helen looks forward to FFL each year to learn about new technologies and reconnect with friends new and old. Outside of working with Children with Diabetes®, Helen enjoys photography, travel, and spending time with her two cats.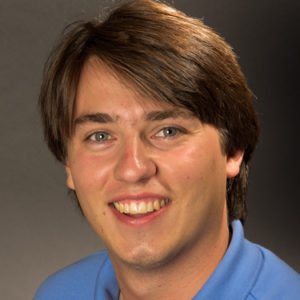 Parker Grand is excited to be on the Friends for Life staff as CWD has given him so much support and friendship over the years. Parker has attended every Friends for Life conference since his diagnosis at the age of three in 2002. Parker lives in California where he attends college full-time. He is employed by the California State Parks where he coordinates youth programs, leads guided tours and develops new programs to teach children an appreciation for the history and ecology of the parks. Parker loves working with children of all ages. In his free time, you can find him biking, golfing, and volunteering.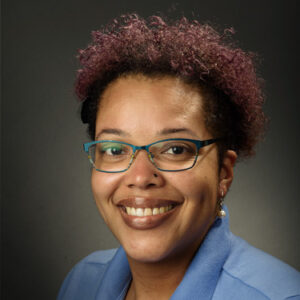 Nia Grant has been living with type 1 diabetes since 2007, and has been living her best life every step of the way. Having worked in several professions and traveling the world, Nia has gained a wealth of experience in living life with chronic illness. She plans to continue living adventurously and helping others with diabetes learn to advocate for and navigate through their own adventurous lives.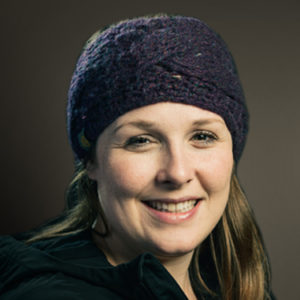 Jen Hanson, BKin, BEd, MEd, CDE, has grown up with type 1 diabetes. Diagnosed in 1987, she has never let diabetes stop her from pursuing her passion. Jen's early beginnings as a campfire-loving, bug-catching, mud-puddle-jumping, tree-climbing tot sparked in her a love for the natural world that has been fostered and grown into a full-blown passion for everything outdoors. Jen is the Executive Director of Connected in Motion, and spends her days organizing retreats and adventure programs for adults with type 1 diabetes. She also works with the CIM Team to run Friends for Life Canada. Jen became a CDE in 2017 focusing on diabetes and exercise. Jen loves volunteering with Children with Diabetes as it gives her an opportunity to work with youth with diabetes and give them the gift of connection.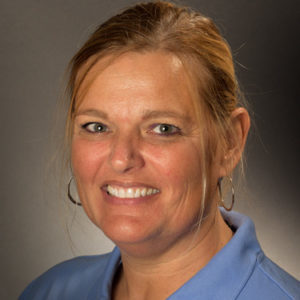 Helga Holterman is mom to Dennis (dx'd 5/24/2005) who attends college in South East Missouri, Lisanne (college in L.A.) and Stephanie (college in Athens, GA). In the Fall of 2005, the family attended their first CWD event in PA; and they've been coming to FFL ever since. Slowly but surely Helga became more involved with her new CWD 'family' and volunteered until she became part of the full time FFL staff two years ago. Helga relates, "At some point the 'diabetes journey' each one in our family was on, turned into a battlefield. One Wednesday morning, the start of another FFL, was the turning point for me. The support, the understanding, the love ... there is not anything like FFL, no matter what your role on this journey."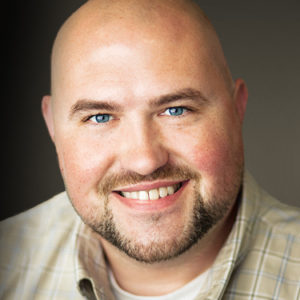 Scott K. Johnson is an experienced patient advocate. He works with a wide range of stakeholders across the healthcare environment to help them establish effective communication with the patient community. His expertise in the diabetes social media space is recognized worldwide and he advises organizations within the healthcare, food, and consumer goods industries. Today he is Engagement Manager, USA for mySugr. He continues to manage his award-winning blog "Scott's Diabetes" when time allows. Scott is also a member of the Children with Diabetes faculty where he develops educational curriculums and content for the Friends for Life annual conference and regional events.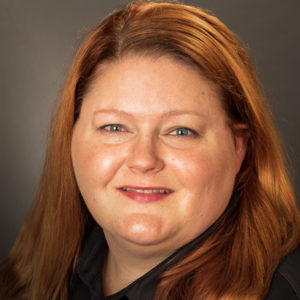 Rachel Knight has music in her heart but no insulin production in her pancreas. Diagnosed at the age of 10, she never let diabetes stop her. She is currently a music teacher and musical theater director in Menlo Park, CA, and teaches children in Preschool through 5th grade. Most of Rachel's student's think she is part robot and get a kick out of spotting her robots (Omni, Riley, and Dex), asking where they are, and even trying to touch them. Rachel believes that her tendency to over pack is because of her diabetes. She likes to be over prepared and generally has glucose tabs, juice boxes, and overtapes on her person at any time. Rachel lives in the San Francisco Bay Area near her parents, sister, and two nephews. Rachel always looks forward to FFL events and can't wait to work with this years IT Staff.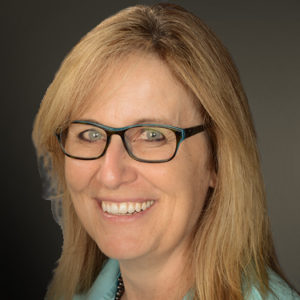 Lauren Lanning is a mom, geek, and bike rider from Highlands Ranch, Colorado. She is a very proud mom of Monica, dx 8/96, and a PA student at Stanford, and Sarah, a chemical biomolecular engineer in Atlanta. Lauren became involved with CWD shortly after Monica was diagnosed in 1996. She has been involved in the conferences since the very first gathering in Orlando in 2000, where she volunteered to make name badges. Since then, Lauren has run Registration and then the Elementary program. This year, Lauren is excited to continue as leader of the MOFFLs and First Timers.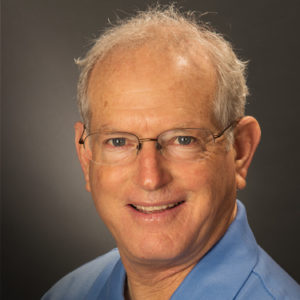 Benny Loebner Benny Loebner is married to Pam (First Timers Team) and the proud father of Sarah (dx'd 6/2002), who is a Physician Assistant at the University of Washington Diabetes Institute. He is also dad to Keith, who earned his Ph.D. at Stanford University in 2017, got married a few weeks later to Ellen, and just celebrated his son Jonah's first birthday. The family attended their first CWD Friends for Life conference one month after Sarah was diagnosed, and they have been volunteering in various capacities ever since. Benny, an environmental geologist living in Los Altos, California, enjoys most sports and coaches and referees for the American Youth Soccer Organization. He is looking forward to meeting and greeting everyone.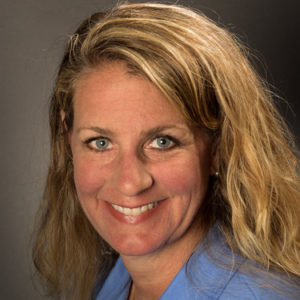 Bonnie Martin is mom to Sean, currently serving in the US Air Force and Sarah (dx'd in 2009), who is a 2020 graduate from the Nursing Program at Niagara University. Bonnie and her husband, Howard, live in Derby, NY. The family attended their first FFL conference exactly one year after diagnosis in 2010 and have been attending ever since. Bonnie has volunteered for many years becoming a staff member in 2018, and she finds the conference invaluable. Bonnie is thankful for her "FFL family" and everything she has learned for herself, her daughter and her family. At home, Bonnie works for a local school district.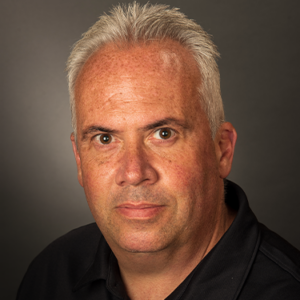 Howard Martin lives near Buffalo, NY, with his wife Bonnie and daughter Sarah, who has type 1 diabetes. Son Sean is currently serving in the US Air Force. After Sarah's diagnosis in 2009, Howard and family attended their first Friends for Life in 2010, and every one since. Howard recently started an IT consulting business after a 30-year banking career.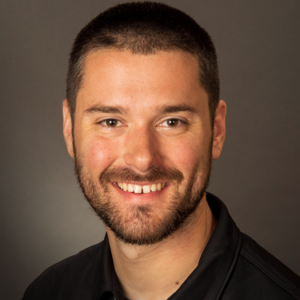 Will Nowak attended his first Friends for Life event in 2018 and has been returning to volunteer with the IT Team ever since. He is interested in learning about new developments in diabetes technology and participating in clinical trials in that space. Will and his wife Helen live in the San Francisco Bay Area with their two cats. He works as a Site Reliability Engineer and outside of work enjoys rock climbing, travel, and searching for the best Fettuccine Alfredo. Will is looking forward to seeing everyone at the next conference!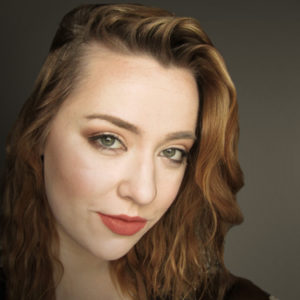 Hannah Opdenaker was diagnosed with type 1 diabetes in February of 1999 and has been attending the Children With Diabetes Conferences since 2001. She is a stage actress with a focus in dance and contemporary theater and movement. After graduating with her Bachelor's degree in Theatre, she now teaches acting and manages a non-profit theater company in Old City, Philadelphia, PA. Hannah is so excited to be back on teen staff with her FFLs. The friends that she has made over the years at CWD truly are her friends for life.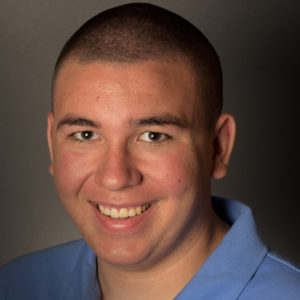 Matthew Pawlowski was diagnosed with type 1 diabetes in 2002. He attends the University of Wisconsin – Green Bay, majoring in Business Administration with emphases in Supply Chain Management and Entrepreneurship. Matthew has been coming to Friends for Life since 2003 and is proud that he has gone through the entire FFL education program. He has three sisters: Melissa (dx'd 2/95), Sarah, and Kayla, who are all on FFL staff. He is excited to join the IT staff this year.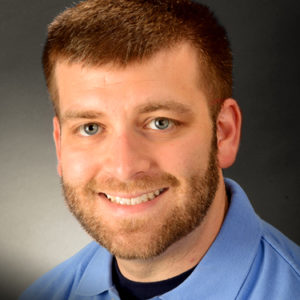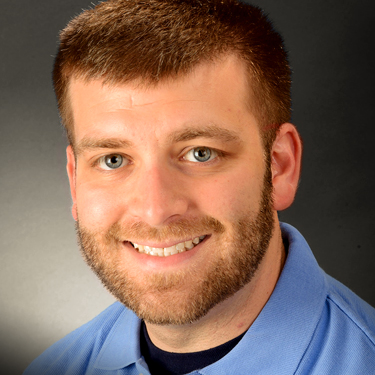 Matthew Point, MS, is an experienced non-profit & higher education professional. Matt holds a Bachelor's in Spanish and a Master's in Higher Education. As part of his role on campus, he managed accommodations in student housing and dining plans for students with disabilities or dietary restrictions. He was also responsible for all on-campus emergency management and student programming. Matt began attending CWD events in 2013 to support his partner, Brian, who has type 1 diabetes. Matt looks forward to attending every conference, specifically to see all of his "type 3" friends (significant others of people with type 1) and to learn about new technology.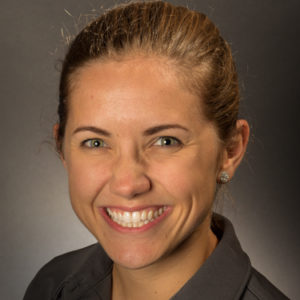 Helen Rodenheiser, MEd, is a kindergarten teacher with a masters degree in special education. She loves working with the little ones each year! She has been attending Friends for Life conferences with her husband Kenny Rodenheiser (T1) since 2011. Helen loves coming to FFL each year for the sense of community and belonging. "It's nice to be in a place where other people just get it."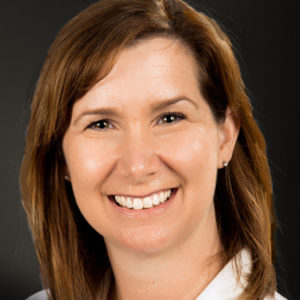 Deb Ruppert is so happy to be a part of the Friends for Life team and can't wait to see old and meet new FFLs. Her dad is her connection to diabetes. Outside of Children with Diabetes, she is a strategic marketing consultant for medical device and healthcare companies and enjoys cooking, college basketball and her four-legged fur baby.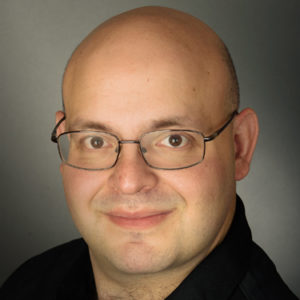 Martin Yaravitz lives in Rochester, NY. He is father to Hannah, who was diagnosed in 2015 at the age of seven. As luck should have it, the family discovered Children with Diabetes that year and attended their first Friends for Life conference that summer. The experience at Friends for Life was almost as life changing as the diagnosis itself. Martin owns and operates an IT consulting company in the upstate NY area. He and his family are champions of Friends for Life and encourage any T1D family to check it out and get involved in some way.

Indicates room captain with diabetes