One of the earliest diabetes community message boards was the Australian site, Reality Check. Their boards were very active and were home to discussions about diabetes and pregnancy, managing diabetes in the workplace, diabetes and relationships … and also some laugh-out-loud creative posts. One of our favorite posts on that board was The Job Description for Type 1 Diabetes. Our team first heard this read out loud at a @connectedinmotion / @beyondtype1 SlipStream event last year, and we've asked the CIM team to provide the text for us here.
The original post on Reality Check is offline, but you can see this archived "Yada Yada" newsletter, where they linked out to it in 2008.  Here's the original copy, with a few notes from us, below. 
  *   *   *   *
Are you a workaholic with an interest in the health and medical professions looking for a long- term career path? Do we have a job for YOU!
We offer a lifelong opportunity for hard work and no holidays. Occasional breaks from the most 'intensive' work may be available for some individuals but workers must remain on call at all times and during all activities, including but not limited to: sleeping, intimate moments, important presentations, family emergencies, and your own wedding.
This is a challenging role managing personal glucose homeostasis with defective equipment where similar actions will result in differing outcomes. We will partly reimburse the many expenses that you will incur. Your hard work will be rewarded by the chance that maybe things won't get much worse. The only thing we can guarantee is that no two days will be the same.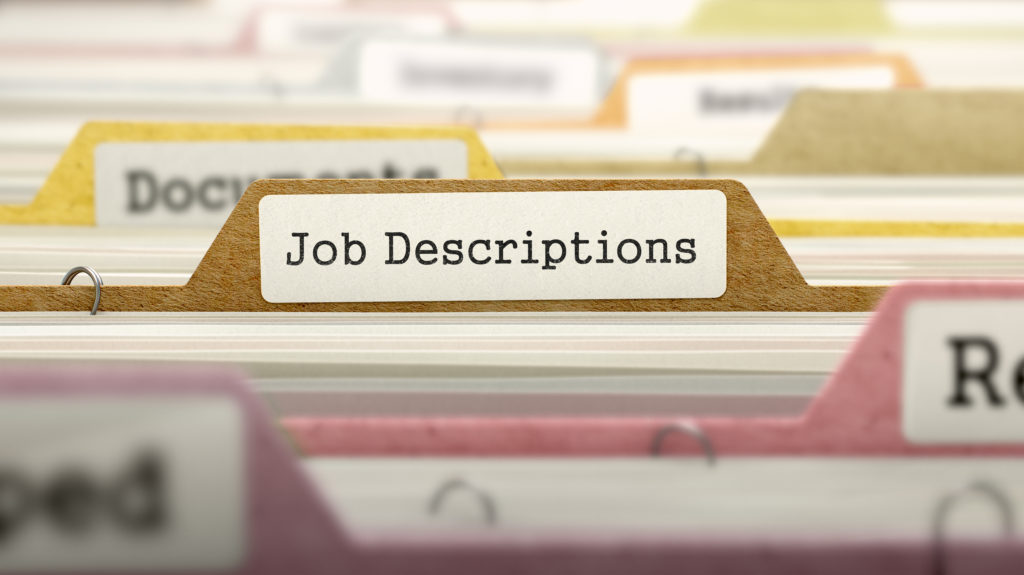 We felt that there would be some essential skills and experiences required for this role:
A demonstrated ability to analyze and interpret complex data from multiple sources whilst taking into account varying degrees of accuracy
The capacity to make split second decisions, many times in every hour, that cumulatively have far-reaching consequences
A demonstrated ability to operate in a high stress environment
Computer literacy to access basic support and information about your role
In addition, we felt that there would be some further 'desirable attributes' for anyone wishing to apply for this role. These include:
Graduate degrees in medicine, biochemistry, physiology, chemistry, nutrition AND psychology.
Exceptional mental arithmetic skills would also be helpful; and records of life events and pathology results would be highly desirable.
The ability to work within a team is ESSENTIAL for this position, in fact you will be required to form, maintain, and strengthen your team which will include people from all walks of life, who speak many different languages: endocrinologists, general practitioners, diabetes educator, podiatrist, dietician, ophthalmologist, private health insurer, government, non-government organizations, pharmaceutical companies and others.
The role draws on public monies, so we will of course have some performance objectives and indicators which must be strictly adhered to. These include:
Daily monitoring of results must be completed consistently and within target
Annual cycle of complication screening must completed with clear reports for 80 years
You will be required to deal with a group of drugs classified by the TGA [CWD Editor note: Therapeutic Goods Administration (TGA) is the regulatory body for therapeutic goods in Australia, similar to FDA] as high risk – and you will be required to find ways to safely administer these drugs without serious adverse events several times every day regardless of whether you are exhausted, busy, intoxicated or unwell.
Public scrutiny from external individuals of factors deemed to be important in the public conscience will be required, such as your choosing to eat a piece of your own birthday cake, and must be accepted with humility
Employees who meet and exceed these targets will be rewarded with:
A widely expanded vocabulary
An occasional sense of achievement – not always shared by your team members as they are likely to have targets which are quite different to yours.
Finally, career progression in this role is unlimited; as the demands of this role will call into play every organ and tissue in your body. Opportunities include:
diabetic eye disease
blindness
gastric dysfunction
dialysis
erectile dysfunction
gangrene,
lower limb amputations
and, not surprisingly, clinical depression and anxiety are also opportunities.
[Another CWD Editor's note: This post was written 15 years ago, and a lot has changed in terms of complications. The risk has become lower over time, and discussions about complications have changed.]
If you are a parent, and your child would like to apply for this role, please first find the button which makes them instantly mature by 20 or 30 years, as the child will be required to meet all of the above skills and experience from day 1.
A sense of humor is essential.
  *   *   *   *
If you have your own version of a "diabetes job description" in mind, send us yours!  We'd love to see it!  You can reach out editorial team at [email protected].