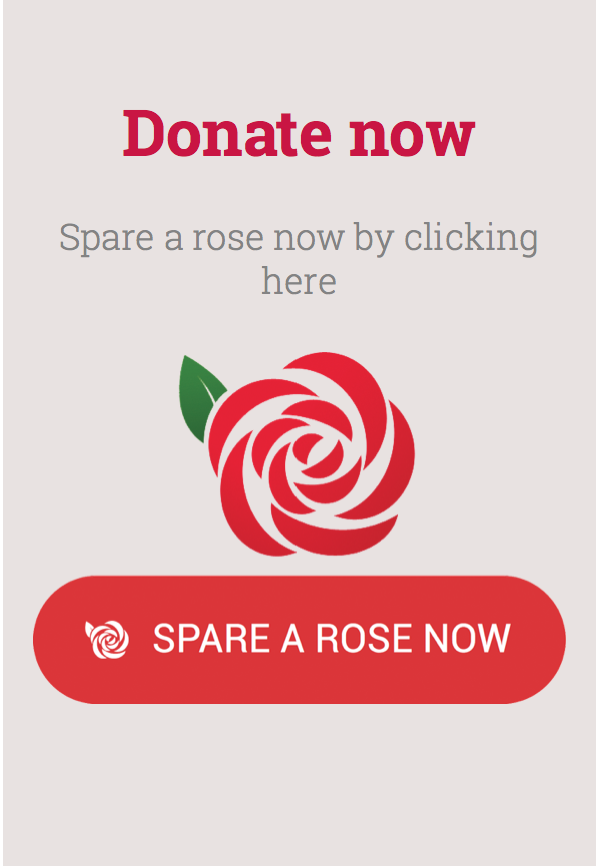 Spare a Rose is a campaign to help provide insulin, diabetes supplies, and education to children with type 1 diabetes in developing countries around the world. The idea is simple: buy one less rose on Valentine's Day and donate the value of that rose to Life for a Child. One rose – $5 – can save a child for a month.  A dozen roses can provide life for a year.
The campaign was designed by a group of diabetes community advocates and has been successfully raising funds and awareness for several years.  The Life for a Child website hosts several stories from children who has been directly influenced by the Spare a Rose campaign – you can read those here.
We connected with board member Kerri Sparling about why Spare a Rose matters to her, and to her family, and how important it is to take small steps to help others.  The following is a guest post from Kerri:
  *   *   *   *   *
"Mom, what is that rose?" my daughter asked as she colored at the kitchen table.
"It is part of a thing I'm working on that helps kids with diabetes who need insulin."
"You give them insulin?"
"Kind of.  These kids live in countries that are far from here, but they have diabetes like I do.  And their fridge doesn't have insulin in it, so we're helping to give them insulin."
"What happens if they don't get insulin?"
"They can get sick.  And feel really bad.  So insulin helps keep them from getting sick."
It's hard to explain to my daughter why our fridge has insulin in it and why I don't worry about where my next injection is coming from.  It's hard to explain why insulin is so small, so silent, but so important in keeping her mother alive.
"I want to help.  I'm not a doctor but I can help," she said.  "We can take one of your bottles of insulin in the fridge and put it in a FedEx and send it over to those kids."
"We send a little bit of money that helps do that.  Five dollars.  It helps."
"So they can have insulin, too?"
"Exactly."
"And so they can not be sick?"
"Exactly again."
"That sounds like a good idea, mom."
Exactly.
  *   *   *   *   *