Children with Diabetes presents
Spread Out the 5K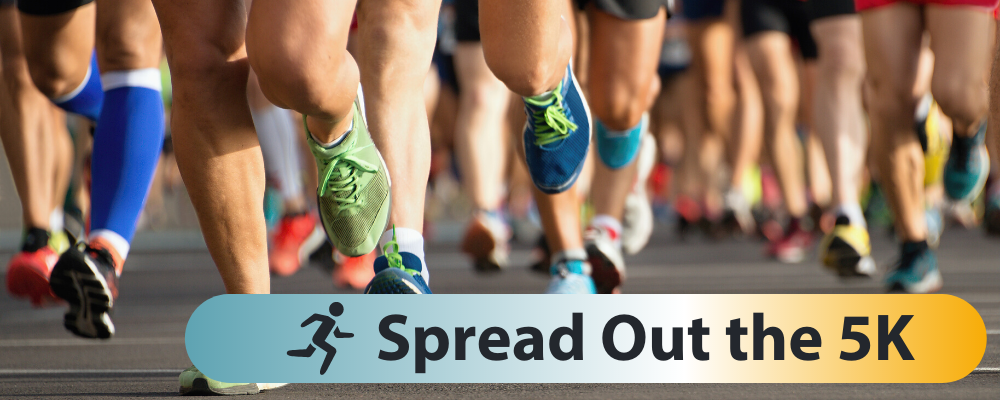 Children with Diabetes is hosting Spread Out the 5K during the month of May, a virtual 5K (registration is FREE - sign up below!) to keep our community safe and active, while also providing a way for us to stay engaged virtually with one another. This effort is part of #GivingTuesdayNow, a new global day of giving and unity that will take place on May 5, 2020 as an emergency response to the unprecedented need caused by COVID-19.
You can set your own pace in the Spread Out the 5K virtual event.
Yes, you can still walk! Or run. Or swim. Or bike. Or do laps around your backyard, or up and down your stairs, or to and from the mailbox. You can create your own course that is 5 kilometers (3.1 miles) in length and in an area where you feel safe and comfortable moving freely. Get creative! Complete the 5K distance in one day, or spread it out over the month of May so that you can go at your own pace while following the guidelines in place in your community.
Spread Out the 5K and we'll send you a downloadable "race bib," as well as our CWD wristbands for you to print and wear while you compete and complete! We'll also be sending out printable race medals for folks who complete the race!
Spread out the 5K
Free Registration - See below!
Please use the hashtags #TeamCWD, #SpreadOutThe5K, and #GivingTuesdayNow, and tag us in your social media posts. We would love to see photos of you in action! We want our community to feel supported, virtually, during this unprecedented time, and we want to provide a way for everyone to stay physically active and mentally healthy.
If you would like to raise money on behalf of Children with Diabetes while you Spread Out the 5K, you can do that here. Our focus is connection and community, and being as together as we can.