On the evening of April 29, 2022, Children with Diabetes held a reception and dinner in honor of the first annual presentation of the CWD President's Medal for Innovation, given to Professors Moshe Phillip, MD, and Tadej Battelino, MD, PhD, for their extraordinary leadership in helping speed advancements of technology for insulin delivery and sensing through their creation of the Advanced Technologies & Treatments for Diabetes (ATTD) conference.
Professor Phillip is the director of the Institute for Endocrinology and Diabetes, National Center for Childhood Diabetes at Schneider Children's Medical Center, Petah Tikva, Israel, and Professor Battelino is a tenured professor of pediatrics at the Ljubljana Faculty of medicine, and the head of Department of Pediatric Endocrinology, Diabetes and Metabolism at the UMC-University Children's Hospital Ljubljana, Slovenia. Together, they created Advanced Technologies & Treatments for Diabetes (ATTD) conference to speed up delivery of advanced diabetes care technology to patients.
Participating on behalf of Children with Diabetes were Kenneth Moritsugu, MD, MPH, FACPM, Rear Admiral, USPHS (Retired), Chairman of the Board; Marissa Town, BSN, RN, CDCES, CWD's Clinical Director; Matthew Point, MS, CWD's Director of Advancement; and Jeff Hitchcock, CWD's Founder and President.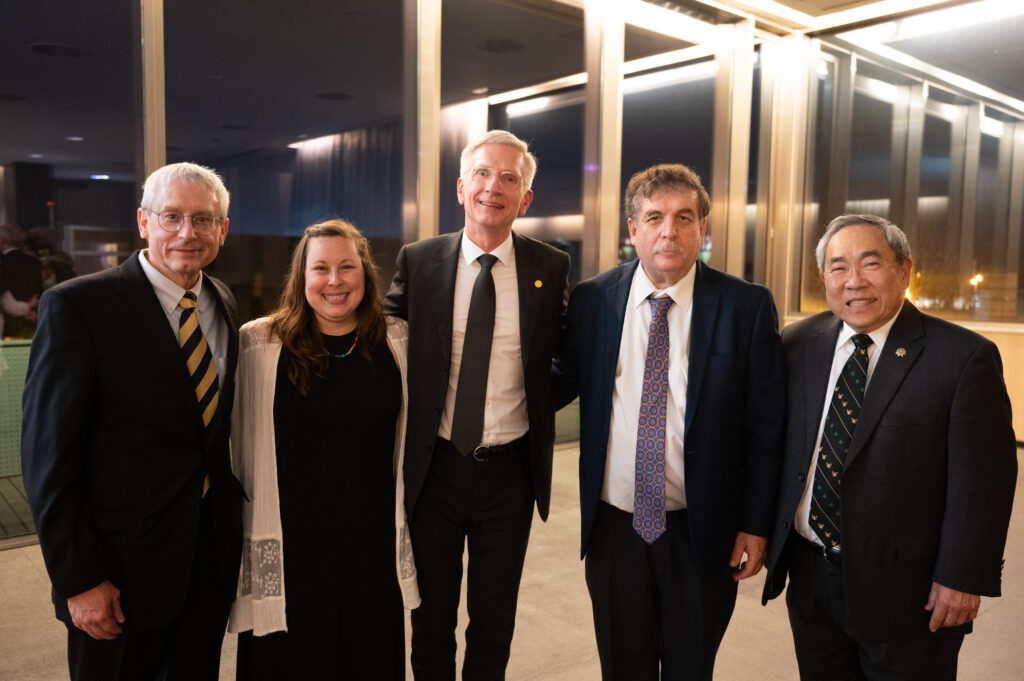 The evening's program began with Marissa Town welcoming the 125 invited guests and sharing an overview of Children with Diabetes, including a new video about CWD's mission. Dr. Moritsugu followed, sharing his deeply personal connection to type 1 diabetes and the importance of bringing innovation to families. After a break for dinner, Jeff Hitchcock shared a personal story emphasizing again the critical importance of innovative diabetes care technology and then welcomed Professors Phillip and Battelino to the stage to receive the specially struck solid silver award medal. With the help of the evening's sponsors, Dexcom and Insulet, gathered guests were presented with bronze replicas of the medal. Phillip and Battelino spoke about their goals for ATTD and remarked on its 15th anniversary. Both also expressed deep appreciation for this recognition. All in attendance were deeply moved by the evening's presentations.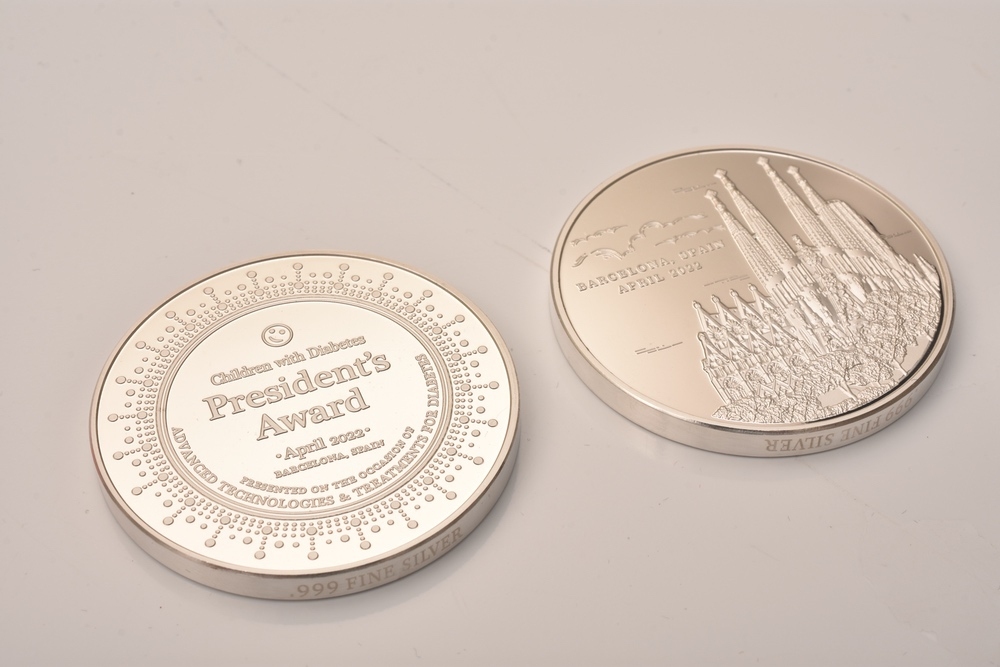 Children with Diabetes extends its deepest thanks to Dexcom and Insulet for their support for the President's Award for Innovation, as well as to Professors Phillip and Tadej for their inspired leadership and to all who joined us for the evening's celebration.