Good morning, CWD friends.  We are proud that our Friends for Life conference is internationally recognized, globally attended, and supported by staff and faculty who are on this diabetes journey together. And while our mission remains unchanged, our ways of connecting with one another in 2020 are being modified for safety because of the COVID-19 pandemic.
We're not cancelling our Friends for Life Orlando 2020 conference, but in order to keep everyone safe and offer an exceptional Friends for Life experience, we will be shifting to a Virtual Plus mode for our July event. (More on the "plus" part soon, but it will be an experience that you can hold, wear, keep, and treasure!)
You can register for Virtual Friends for Life Orlando here.
We wish we could get together in person, but the safety and health of our community comes first.
We wanted to touch base with you to see how we can best serve our community as we bring our Orlando event to a virtual setting. The following survey will help us assess our community's access points and will also help us identify places where we can offer some assistance.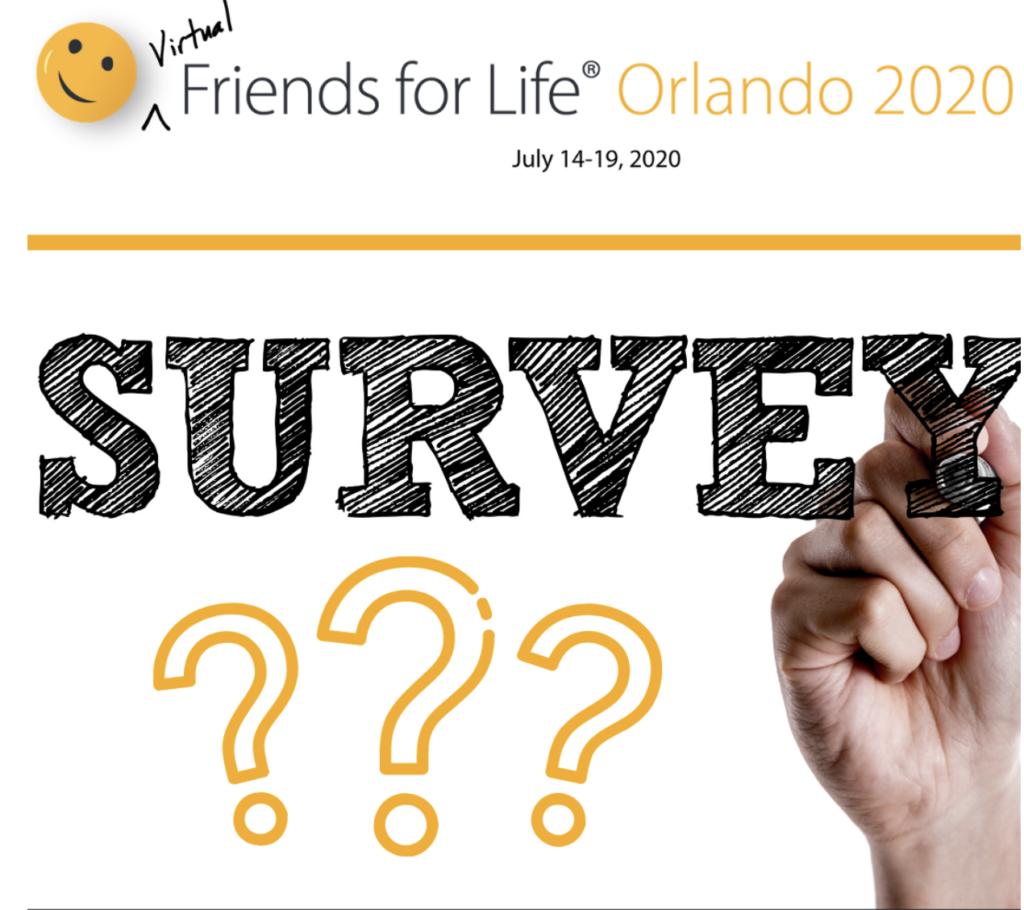 (And if you've already filled this survey out through another source, no need to do it again.)
Whether we're together in person or connecting virtually, we are a CWD family. The COVID-19 pandemic has changed the way we interact, but not the way we connect, support, and inspire one another. Thank you for continuing to be part of our family. We're proud to be part of yours.