We went for a hike.
It was a chilly day in early April, with just a hint of the coming spring, and we needed to get outdoors. To breathe fresh air. To walk a few miles on Nature Conservancy land. To be somewhere other than hiding in the house, like we have been for the last month.
Sam and Grace had come home to stay with us for a while. That morning, we walked on the muddy trails. Neal – a wetland specialist – pointed out things that none of us would otherwise have seen… a smidge of green here, a tree budding over there, sandhill cranes being very still (but not invisible) as we walked.
I was struck by the emergence of spring. By Nature doing her own thing, at her own pace, even though the rest of the world had become such a scary place to humans like me. It was reassuring. Seeing it all gave me hope.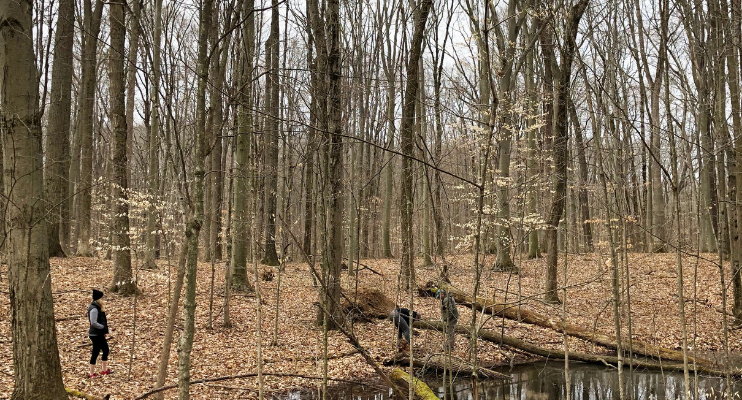 It also gave me some much-needed direction relating to my work with CWD and Friends for Life – the notion that the pattern and timing of things can still be the same, even if we do them a bit differently. It was time to be creative, to move forward in a positive way, to start thinking about getting out of the mindset of fear.
We have held a full year of Friends for Life conferences virtually. We discovered technology we hadn't used before. We all learned new vocabulary, like Zoom (or in my case 'unstable connectivity'). We reached out to each other in ways we hadn't thought possible, to connect with our community around the globe.
Thinking about this past year made me want to write you all a thank you note. To all of you who raised your hand during the last twelve months and said, "I know how to do this," or "I don't – but let's figure it out" – we (I, CWD) owe you a huge debt of gratitude. Faculty, volunteers, tech folks, teachers, nurses, social media experts – you found a new way to bring Friends for Life to families everywhere, to all of us needing FFL comfort and support during a really hard time.
Know what? We are just about ready to get back to seeing you face to face, in person. Here we are again saying, "It's going to be different, let's figure it out." I have absolutely no doubt that we will find a way to make the next part of this journey together. We will find the road back to each other.
Friends for life,