As the days pass, I watch the slow, disorganized COVID-19 vaccine process with frustration, as I know so many others do. I'm antsy. It all seems so discombobulated; I just want it to be done. I want us all to be protected and ready to move forward after being on 'pause' for so long. Every day, I check the COVID-19 case numbers and vaccine progress for Michigan, New York, and Florida. My family is in Michigan and New York… and so many of my Friends for Life – my FFLs – are in Orlando and across Florida.
In April, some of our Friends for Life leadership team, along with CWD's Chairman of the Board Dr. Kenneth Moritsugu, will be meeting with the leadership team at Disney's Coronado Springs Resort. We want to hear from the Disney team what the current status for large group conferences is, and what they project it to be by July. They have been very cautious about re-introducing meetings of any kind, and their guidelines are rigorous. I appreciate that.
Dr. Ken will be listening to this information with a unique perspective. You see, he is a former Surgeon General of the United States. For FFL Orlando to be held in person this July, Dr. Ken needs to be assured it is safe for our all of our participants from a public health standpoint. Similarly, our Disney team needs to understand our concerns and discuss how to accommodate them. It's a partnership – with safety at the forefront. All of us – our leadership team, Dr. Ken, the Disney team – will decide how to move forward in July.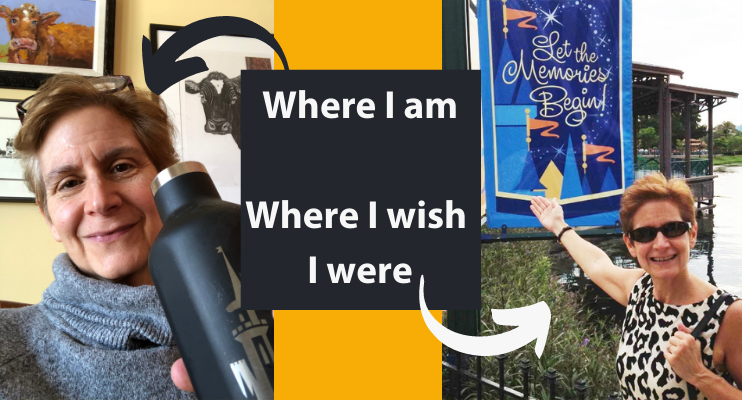 It is quite possible that the answer will be "We're not quite there this year. One more year with Virtual FFL Orlando."
What would that mean?
Last July, we tried to recreate as-close-as-possible-to-the-real-thing Virtual FFL Orlando. That included sending a Box of FFL (a BoFFL) filled with conference t-shirts, name badges, wristbands, and goodies to nearly 1,000 families in the US. We tried to keep the same schedule of social events, including the Family and Friends Banquet, Family Movie Night, and the Teen Dance. Some things we tried during conference week worked really well, others didn't. We asked for your feedback, and you were honest. That helps a lot as we consider possibilities for this summer in case we're not able to be together in person.
Over the next month or so, we're going to schedule some small groups (probably via Zoom – sorry if you're Zoomed out) to talk about possibilities. We want to hear your ideas and know what's important to you. If we're not able to hold an in-person conference in July – we want a sense of your priorities. What did you like best about last summer's Virtual FFL Orlando? How did the sessions work for you timing-wise? Would it be better if they were on the weekend instead? What about social events… same? Different? Hallway time – more? Less? Different?  What do you think would make the youth program better?
Whether the conference is in person or virtual, this is how we build a better FFL – as a community – there for each other with support, information, and friendship. It is, after all, Friends for Life.
If you're interested in joining one of these conversations, please email me: [email protected].  I'd love to hear your ideas!