Halloween and Diabetes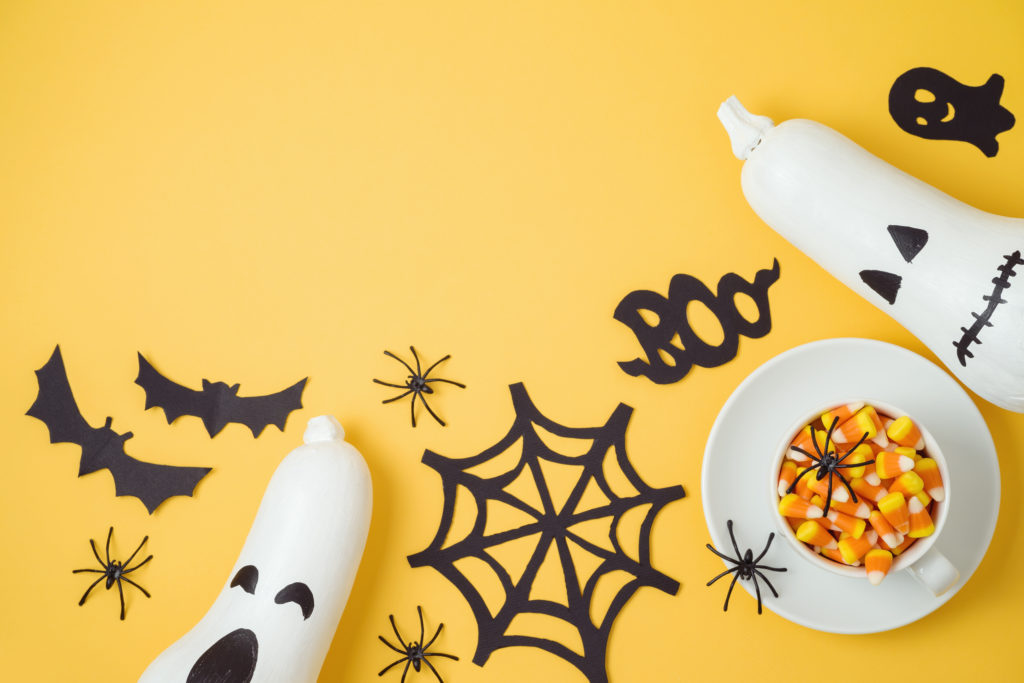 Kids with diabetes face a challenge on Halloween: what to do with all the candy. While their friends are busy gorging on their trick-or-treat haul, kids with diabetes are often asked to be more careful or more mindful.
But being careful doesn't mean that kids with diabetes shouldn't enjoy the treats -- they can and they should if that's what they choose!
The issue is integrating the treats into the child's meal plan so as to minimize the disruption in blood glucose control. (Essentially, how to enjoy the treats without dealing with too many blood sugar tricks.)  With fast acting insulins like NovoLog, Humalog, and Fiasp, more and more families simply integrate candy into their child's meal plan.
Participate in the Teal Pumpkin Project, a campaign that encourages the handing out of non-candy treats to raise awareness of dietary restrictions, food allergies, and promote inclusivity.
Some families give out Halloween-themed pencils, small plastic bugs, glow-in-the-dark rubber balls, or other small toys instead of candy. These kinds of items are readily available at local party-supply stores, or via mail-order from places like Amazon or Oriental Trading Company.
In search of some snacks that aren't Snickers bars? For some healthier takes on Halloween goodies, read our article on non-candy alternatives.
Tips and Tricks
Plan ahead. Sit with your child ahead of time and come up with a game plan. Manage expectations and set ground rules, but also don't forget to listen to your child and let them participate in the decision making.
Switch it out! Exchange some of the candy collected while trick-or-treating with something else, such as a small toy or money. Younger kids might like this, especially since they can get something more permanent than candy.
Make a sweet donation. Donate some of the candy collected to a local children's hospital or your local American Diabetes Association. Many dental clinics have a candy exchange program; they will trade you cash for your candy which they will send to the troops overseas. Older kids might feel good about helping others.
Squirrel some away. Keep selected candy and fit it into your child's meal plan. With carbohydrate counting and a fast-acting insulins, you can easily accommodate candy into a well-balanced diet.