Children with Diabetes - Past Polls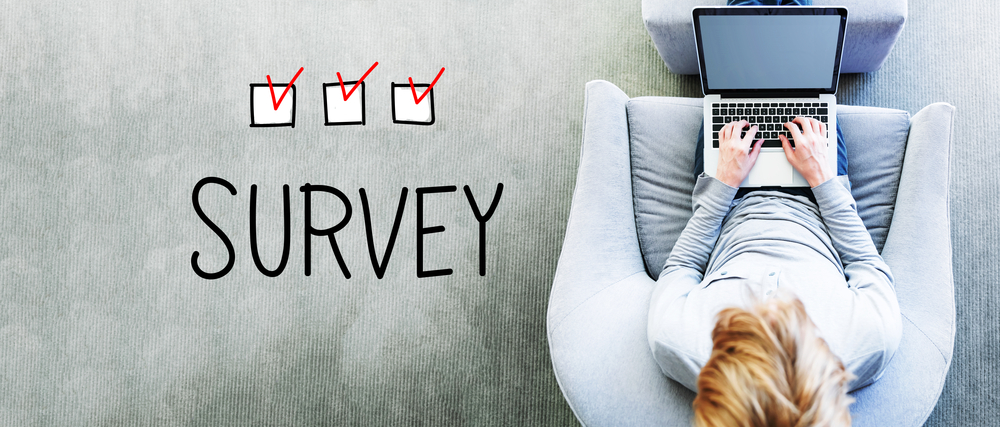 Each week we ask our readers to share their experiences living with type 1 diabetes, and each week, our CWD community grows and learns together.
Visit our Current Poll to see this week's poll, or review the results of previous polls below. And if you have a poll question that you'd like to see asked, contact us!
How often do you pre-bolus for meals or snacks? (Nov 18)
What diabetes information do you wish you had more of? (Nov 11 - Nov 18)
When it comes to glucose tabs, do you have a favorite flavor? (Nov 4 - Nov 11)
Our Screenside Chats with CWD are on Sundays at 3 pm ET. If we change the time, what would you prefer? (Oct 28 - Nov 4)
Do you share your diabetes data (CGM data) real-time (ex. Dexcom Share)? (Oct 21 - Oct 28)
For insulin pump users, how often do you test your basal rates? (Oct 14 - Oct 21)
Do you, or does your child, take a vitamin D supplement? (Oct 7 - Oct 14)
How often do you download and review your diabetes data? (Sep 30 - Oct 7)
Have you experienced issues getting your diabetes care supplies because of COVID? (Sep 23 - Sep 30)
How long have you (or your loved one) been living with diabetes? (Sep 16 - Sep 23)
Do you follow a specific food philosophy? (Sep 9 - Sep 16, 2020)
Are you planning to get your flu shot? (Sep 2 - Sep 9, 2020)
Do you use overlay tapes on your diabetes devices? (Aug 26 - Sep 2, 2020)
Would you like to see more recipe content from the CWD team? (Aug 19 - Aug 26, 2020)
How has living through the COVID-19 pandemic affected your family? (August 12 - Aug 19, 2020)
Are you sending/planning on sending your child back to school for in-person instruction? (Aug 5 - Aug 12, 2020)
If CWD were to hold a conference about a specific aspect of diabetes, which subject would you prefer? (Jul 22 - Jul 29, 2020)
We're redesigning our newsletter! What do you want to see more of from our team? (Jul 15 - Jul 22, 2020)
Are you joining us for Virtual Friends for Life Orlando? (Jul 8 - Jul 15, 2020)
When was the last time you changed your lancet? (Jul 1 - Jul 8, 2020)
With FFL just a few weeks away, what are you looking forward to most from this year's conference? (June 24 - Jul 1, 2020)
In light of COVID-19, if your district were to offer a homeschool option, would you consider pursuing it? (Jun 17 - Jun 24, 2020)
Do you ever take breaks from using diabetes devices (CGM, insulin pump, etc)? (Jun 10 - Jun 17, 2020)
For virtual learning and connection events, how do you prefer to connect? (May 20 - May 27, 2020)
Have you or your child had to reschedule a medical appointment due to COVID-19? (May 13 - May 20, 2020)
Have you or your loved one with diabetes been tested for celiac disease? (May 6 - May 13, 2020)
Has your medical team provided you with information about DKA? (Apr 29 - May 6, 2020)
How you are recycling, or upcycling, your diabetes supplies? (Apr 22- Apr 29, 2020)
With many events moving to a virtual format, what kind of content would you want to receive from our team? (Apr 15 - Apr 22, 2020)
How are you protecting against COVID-19? (Apr 9 - Apr 15, 2020)
How long will the diabetes care supplies you have on hand right now last? (Apr 1 - Apr 8, 2020)
What's your biggest diabetes frustration? (Mar 26 - Apr 1, 2020)
How do you treat low blood sugars? (Mar 18 - Mar 26, 2020)
How are you dealing with the COVID-19 concerns? (Mar 11 - Mar 18, 2020)
How do you prefer to get your diabetes information? (Mar 4 - Mar 11, 2020)
Do you have a diabetes emergency kit? (Feb 26 - Mar 4, 2020)
Do you write down your insulin ratios or insulin pump settings? (Feb 19 - Feb 26, 2020)
How long have you or your family member lived with diabetes? (Feb 12 - Feb 19, 2020)
Are you comfortable sharing your diabetes numbers (A1C, blood sugar result, etc) online? (Feb 5 - Feb 12, 2020)
Have you found unexpected good because of diabetes? (Jan 29 - Feb 5, 2020)
Which artificial sweetener do you prefer? (Jan 22 - Jan 29, 2020)
How do you prefer to organize your diabetes supplies? (Jan 15 - Jan 22, 2020)
How can the CWD community better support siblings? (Jan 8 - Jan 15, 2019, 2020)
What would you like to see the CWD editorial team write about in 2020? (Jan 1 - Jan 8, 2020)
Do you make diabetes-related new year's resolutions?  (Dec 25, 2019 - Jan 1, 2020)