Do you use artificial sweeteners/sugar substitutes?
I use them a few times a week
Maybe a few times a month
I don't use artificial sweeteners or sugar substitutes
Whether you're a fan of the blue packets, the yellow ones, or the green, there's a rainbow of artificial sweeteners available for today's PWD - check out this list to see if any of these ring a bell:
Saccharin (Sweet'N Low)
Aspartame (NutraSweet, Equal)
Acesulfame potassium (Sunett)
Sucralose (Splenda)
Stevia (Pure Via, Truvia)
In addition to the sugar substitutes approved by the FDA, "the agency has received and has not questioned GRAS notices for two types of plant/fruit based high-intensity sweeteners: certain steviol glycosides obtained from the leaves of the stevia plant (Stevia rebaudiana (Bertoni) Bertoni) and extracts obtained from Siraitia grosvenorii Swingle fruit, also known as Luo Han Guo or monk fruit."
For PWD in particular, these low-carb or no-carb options make dosing insulin a little easier because they generally do not have any effect on your blood sugar.  But people in the CWD community have mixed feelings about using artificial sweeteners - people said they're on board with using them daily, while others steer clear entirely, sometimes opting to use real sugar instead.
Whatever you choose to use, it's nice to have options when it comes to taming a sweet tooth.
One note:  using sugar substitutes may cause gastro-intestinal issues (like diarrhea), so it's important to be careful when consuming them.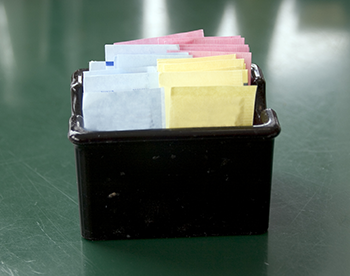 image source: FDA
For more information: