Start the new year right by taking good care of your mental health. Join Jessie Wong, PhD, diabetes psychologist at Stanford University, for the first Screenside Chat of 2021. She will be joined by CWD's Clinical Director, Marissa Town, BSN, CDCES, for a down-to-earth discussion about how diabetes and a pandemic can take a toll on your mental health and what people with diabetes can do to improve their mental and emotional well-being.
You can read a synopsis of this broadcast, and also view Dr. Wong's slides here.
This video was originally broadcasted live via webinar on January 3, 2021 at 7 pm ET.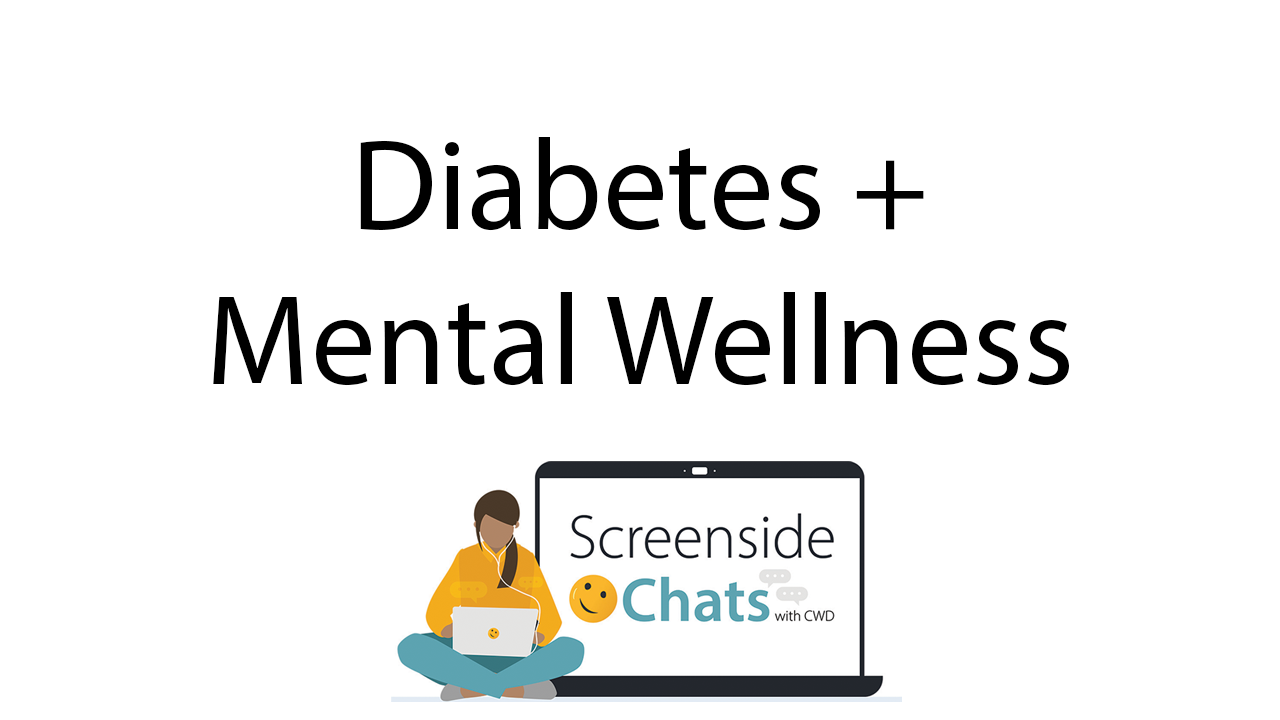 Jessie J. Wong, PhD, is a licensed psychologist and clinical scientist in Stanford University's Department of Pediatric Diabetes and Endocrinology. She received his PhD in clinical psychology from Arizona State University and completed postdoctoral fellowships in health services research at the VA Palo Alto/Stanford University and pediatric psychology at Stanford University. Dr. Wong is the recipient of a K23 Patient-Oriented Research Career Development Award from NIDDK. Her research and clinical interests focus on the intersection of physical and mental health among children and adolescents with diabetes as well as interventions to improve the quality of life among these children and adolescents and their families.