Screenside Chats with CWD
Diversity in Diabetes, with Quisha Umemba
Join Quisha Umemba, MPH, BSN, RN, CDCES, CHWI for a discussion about diversity in diabetes. She will talk about why the People of Color Living with Diabetes summit was started and the need for more awareness and representation in diabetes care and education.
This video was originally broadcasted live via webinar on November 1, 2020 at 3 pm ET.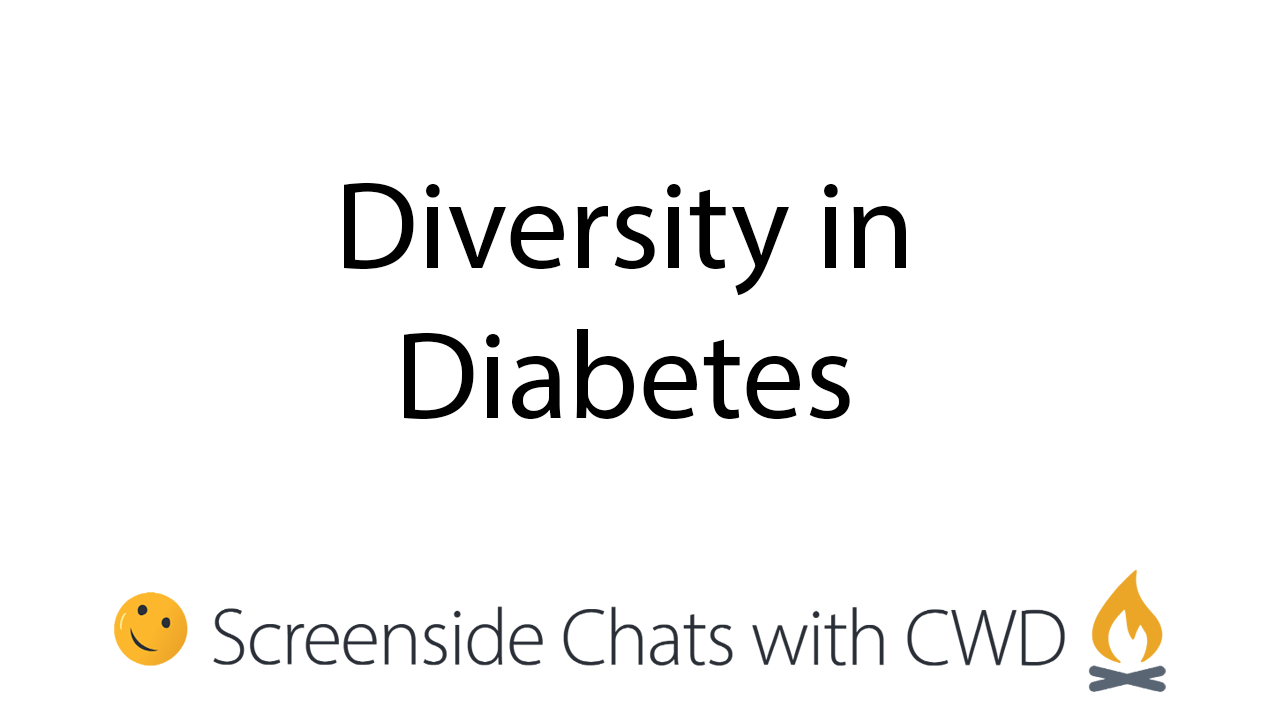 Quisha Umemba is a Bachelors prepared Registered Nurse with a Masters degree in Public Health. She is a Certified Diabetes Care and Education Specialist, a Certified Lifestyle Coach, and a Certified Community Health Worker Instructor. She also holds a certificate in Health Ministry from Wesley Theological Seminary. As a Diabetes Care and Education Specialist, Quisha consults with community organizations, social service agencies, government agencies, and healthcare systems to help them prevent and manage diabetes, prediabetes, and associated chronic diseases in their client populations. In addition to her years of experience and specialized education, Quisha is a qualified peer educator and mentor. In 2018, she was nominated for the Texas Southern University's Preceptor of the Year Award, and in 2020 she was selected as a National Association of Chronic Disease Directors Peg Adams Peer Mentor. Quisha is the Co-Creator of the People of COLOR Living with Diabetes Summit and Co-Founder for Diversity in Diabetes.