Screenside Chats with CWD
Screenside Chats with CWD: Find Out What's Happening at Insulet During COVID-19 with Dr. Trang Ly
Watch the broadcast of Dr. Trang Ly, Medical Director at Insulet Corporation, and CWD Editorial Director Kerri Sparling for a discussion about how Insulet is handling COVID-19 concerns, updates on Horizon, and more.
This video was originally broadcasted live via webinar on May 17, 2020 at 3 pm ET.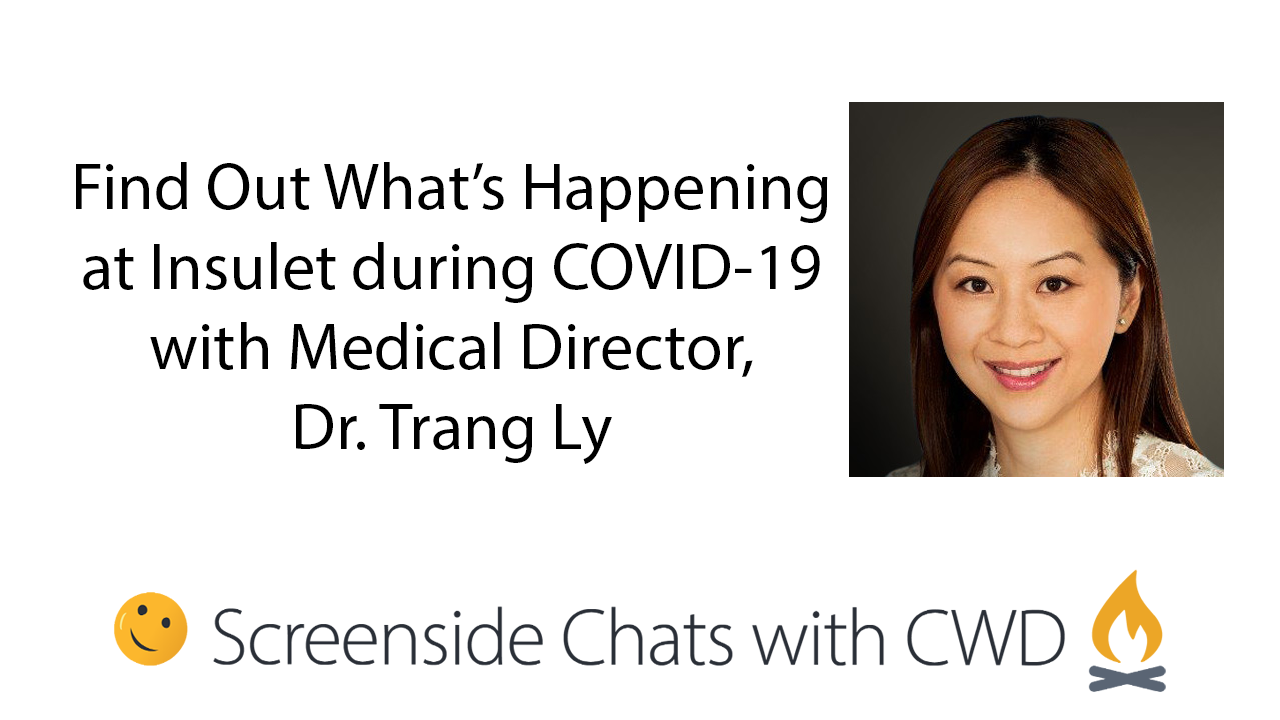 Trang Ly, MBBS, FRACP, PhD, serves as Senior Vice President and Medical Director at Insulet Corporation. Dr. Ly leads the Omnipod Horizon Automated Glucose Control clinical program. Dr. Ly is a leading expert in artificial pancreas and diabetes technologies. Most recently, she served as Clinical Assistant Professor in the Division of Pediatric Endocrinology, Stanford University School of Medicine. Prior to her time at Stanford, Dr. Ly was Pediatric Endocrinologist in the Department of Endocrinology and Diabetes at Princess Margaret Hospital for Children in Perth, Australia. Dr. Ly holds a Bachelor of Medicine and Surgery and a PhD in Pediatrics from the University of Western Australia. She is also a fellow of the Royal Australasian College of Physicians, with specialist qualification in Pediatric Endocrinology.