77 Years with Type 1 Diabetes
My diabetes, in the beginning.
In 1945 I started school in the first grade, the next day after Labor Day. I did not feel like going, but my parents wanted me to go even though I was only five years old. I was six years old during the second week of my school year. I felt sick in my classroom, and I was not paying much attention to the teacher. I just wanted to go home, and stay there. The steps on the school bus were steep, and it was hard to climb them because I was feeling weak.
Several months previously, I had chickenpox. Then I had mumps. While I was recovering, I stopped wanting to eat, and I started losing weight. Mother and Daddy took me to our family doctor, but he did not know what was wrong with me. He had us get a tall bottle of brown stuff, and I was supposed to have some of it a few times each day. It was supposed to give me an appetite, and make me want to eat, but it did not help. Not at all. We saw two other doctors, and they did not know what was wrong, either. My Mother made an appointment with a fourth doctor. We hoped so much that he could help me.
My sixth birthday was on September 10. I did not want to eat any cake, or anything else. I was feeling very sick, and I didn't have an appetite. Mother kept giving me things to eat, but I refused to eat them. I was very weak, and I was having a hard time walking. I had lost a lot of weight. I drank so much water, but I was still thirsty. Peeing so much!!
A few days after my birthday, we went to see the fourth doctor, Dr. Williams. His office was upstairs in an old building in Salem, Va. It was a very long flight of stairs. I was so weak that it was difficult to climb the stairs. Daddy carried Shirley, my little sister, up the steps. She was two years old. Mother walked beside me, and tried to help me up the steps. I had to stop and rest some, my heart was beating so fast. We reached the top of the stairs, and walked down a long hall. The doctor was in his office, and Mother and I sat down in chairs. It felt so good to sit down. Daddy stood in the doorway behind us, still holding Shirley.
We had my blood tested several days before seeing the doctor, and he had the results. He gave us some bad news. He said I had diabetes. I looked at Mother, and she was very pale. I could tell she was very scared about what the doctor was saying. What is diabetes? Is it serious? I was scared too!! The doctor said a lot more, but I don't remember any of that. Mother's face scared me, and I just wanted to go home. I do remember the doctor saying I had to go to the hospital. It was late in the day then, and we waited until the next morning to go to the hospital. Another doctor was supposed to meet us there. We hoped he would help make me feel better.
I had been to a hospital twice before. The first time was to have a hernia removed from my right side. I was four years old then. Later that year I had my tonsils removed. I had a terrible sore throat for a long time. I was so glad when my throat was better, and I could eat again. When I went to the hospital for diabetes, I knew I would not have surgery. I was so glad about that! I was also glad that I would not be going to school for awhile. Maybe I should not have started school that year.
I was taken to a room in the hospital, and put in a bed in one of the rooms. Dr. Davis came to the room and talked to us about diabetes. I was given something called insulin, and the doctor said it would make me feel much better. I liked hearing that, but the very long needles they used hurt me so much! I had lost so much weight, and my arms were so skinny. The shots were given in those arms. After a few days in the hospital, I had an appetite again. I ate some food in my hospital room, and before I went home, I was gaining some weight. I felt stronger, and walking was much easier. Dr. Davis told us that I could eat anything I wanted, and as much as I wanted, if it did not contain sugar. There were no other restrictions. I loved Dr. Davis!!!
The first few days at home were difficult for me, and my parents. When I got up each morning I had to pee in a cup. Daddy had a big test tube containing some blue liquid called Benedict's solution. He put a few drops of my urine in the test tube, and then put it in a tin can on the stove. There was some water in the tin can, and we waited until the water boiled for awhile. When the test tube was removed, we could see the color of the solution. If it was still blue, I did not have any urine sugar. If it was green I did have sugar in my urine. The other colors that showed even more sugar were yellow, orange, and red. The red color meant that I had very high sugar level. I hated red, and felt much better when I had blue or green.
I used insulin that was taken from the bodies of pigs and cows. The amount of urine sugar determined the amount of insulin I needed each day. Daddy put the insulin into a big glass syringe, and then he twisted a needle onto the tip of the syringe. The needle was about three quarters of an inch in length. Dr. Davis wanted Daddy to inject the insulin into the muscle on my very skinny arms and legs. The insulin was not fast acting, and injecting it into muscle made it work faster. The injections really hurt a lot!! The needles were very thick, and long. The insulin was a 24 hour insulin, and I did not have another injection until the next morning.
The syringe and needles were placed in a jar of alcohol, until the next morning. After a week had passed, the syringe and needles were placed in a pan on the stove, and boiled, to make them sterile. We had a well on our property that supplied our water, and there was some lime in the water. The lime left a white coating on the syringe and needles. Sometimes the lime deposit clogged the needles, and Daddy had to take a very fine wire and push it through the needle to unclog it, before loading the syringe with insulin. The needles were wide enough for the wire to be pushed through. There were also times that a deposit appeared on the outside of the needle, near the tip. Daddy had to remove the deposit by using a whetting stone. If we did not notice a deposit on the needle, and it was pushed into my skin, it made a popping sound, and that hurt so much!
After a few days at home, I returned to school. I was feeling much better, and I was strong enough to easily climb onto the bus. I could pay attention to the teacher, without any problem. I had missed several days of school, and catching up was not easy. Mother went to the school and had a discussion with the teacher. The teacher had never heard of diabetes. Mother told her that I should not play with the other kids in the gym, or on the playground. The activity could cause my sugar to drop too low, and I could have an insulin reaction. Mother tutored me at home. The teacher told her what lessons had been covered while I was in the hospital. Mother was a very good tutor!
That is the way it was, for many years. We did not know about diabetes complications. Test my urine before breakfast, take my morning insulin, avoid sugar and don't play too hard. That seemed simple enough. No worries. Everything was good. I wonder how things would have been if we knew about the potential complications, and the true nature of diabetes.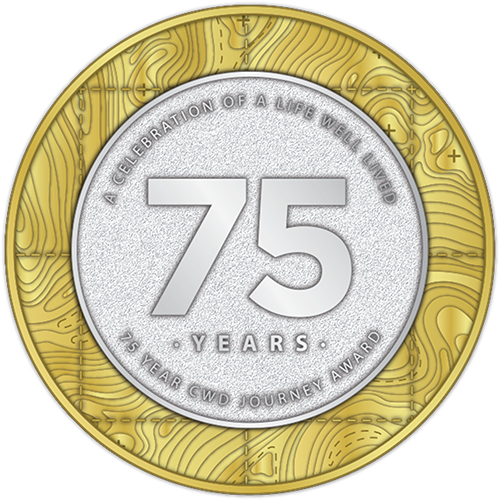 Thriving with T1D
since 1945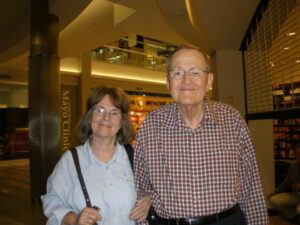 Do you have a story to share about your experiences with diabetes? We want to hear from you! Tell us your story using the form below and we'll consider it for inclusion in the CWD Stories section of our website.