Full Circle
Leigh Fickling, CWD mom and beloved member of our Friends for Life faculty, spent last week participating in our first Virtual Friends for Life Orlando (VFFLO) conference.  Today, we're sharing her thoughts on how bringing VFFLO to our community takes us all the way around to the beginning, coming full circle.  And while we're so looking forward to being together person, experiencing the magic of  Coronado Springs and Disney hospitality, for now, we can find one another one Zoom at a time.
 ***
Full circle.
It all started online, you know?
It was all virtual in the beginning.
Before there was an Orlando and before there was a Friends for Life conference, there was a community of people across the world that connected from their homes. People in their pajamas or their cozy clothes, curled up in their natural habitats, connecting via computer. People with their pets … people with their families … people eating their own food … and people sleeping in their own beds. People with different backgrounds. People in different age groups. People behind computer screens forming friendships with strangers on the internet connected by one common thing … diabetes.
I was one of those people almost eight years ago.
I was the person on the computer sitting in a hospital room with a newly diagnosed child searching, no YEARNING, for virtual connection. I was reading the words of people that I had never met and crying quietly to myself knowing that I had found my new "home." I was connected to these people virtually and it made all the difference in the world for me and my family. The virtual connection almost always comes first, doesn't it?
COVID sent us all home and forced us into a virtual lifestyle. Everything that we knew suddenly changed almost overnight in March 2020. COVID rocked our world and continues to be such a disruption that most of us can only think about the days ahead with concern and uncertainty. We went home and we lost our in-person connections. We went back to the basics. We went back to our families. We went back online.
We had to become those people … the people from before … the people before Orlando and before FFL. We went back to our chat rooms and our message boards. We added connections via email and via Zoom. We became the people that started it all. Strangers from across the world connected by one thing … diabetes. Full circle.
On Saturday, I heard a first timer make a statement that was really profound. She said that everyone keeps telling her "just wait until next year when it is in person." She wondered, "how could it get any better than this?" First timer, I agree with you … how could it get any better than this?
We've decorated name tags and worn conference t-shirts. We stopped in the hallways to talk to new friends and old friends. We've reached out through the computer screen and made hugging gestures. We had an active information station and first timer program. We had sessions for adults and activities for the kids. We've exercised with Harold and we've danced with DJ Miles and DJ JW. We had a banquet with a slide show. We shared Mickey Bars and Mickey Waffles. We carb counted and drank our coffee together in the mornings. We panicked over login issues and comforted our kids who suddenly couldn't join their Zoom room sessions. Moms became MoFFLs. Dads met together and bonded over cheers and beers. We shared our successes. We shared our failures. We talked about our fears. We dreamed of a future with hope. We heard beeps in the distance and worried about kids (or adults) that aren't even our own.
Jeff Hitchcock and Laura Billetdeaux, it was everything that I never thought that it could be. I wasn't there with you before … in the beginning … when you were only connected via the internet. But, I've been by your side every second of this past week – ONLY connected with you via the internet. There were 5,585 by our sides … just like in the "old days." I could have never imagined that my love for strangers could be any stronger than it is in the hallways of Coronado Springs at "real" FFL. This week proved that differently.
We don't need a place. We just need each other.
Thank you for keeping the dream of Friends for Life alive. Thank you for helping us find each other. Thank you for not letting COVID take one more thing from us. Thank you for being the best part of diabetes.
Children with Diabetes and #FFLOrlando20, Orange and Green forever. Until we can be together again, I will see you online.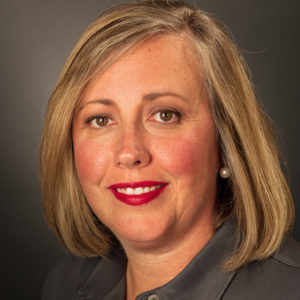 Collector of orange and green wristbands, Leigh Fickling, MEd, MS, JD, is the Executive Director of the Disability Management System at Duke University and Health System. With over 20 years of higher education administration experience, Leigh is an expert in college and workplace accommodations for individuals with disabilities. As a former solo legal practitioner, Leigh's law firm specialized in education law, disability law, and family law. Leigh is the mom to twins, Ava (green band) and Davis (orange band), and can most often be found in the FFL hallways shouting, "SLOW DOWN!" Leigh feels that FFL is the number one most important tool in her diabetes tool kit and can't imagine trying to dia-beat-this without the strong support from her friends for life. FFL Conferences are the highlight of the year for the Fickling family and they can't wait to welcome new and returning families into their circle of friends!