Now, more than ever, it's important to stay connected with your community. During these times when COVID-19 is limiting the ways we're able to connect with one another, our CWD family will stay united through fireside chat-style webinars.
We'll be hosting webinars every other Sunday afternoon at 3 pm ET / noon PT.  Come hang out with the CWD staff and our slate of special guests!  Please watch this space for announcements about upcoming chats and events.
Stay safe, stay healthy, and stay connected, friends.  We're here for you, now and always.

Scroll down for full Screenside Chat descriptions!
October 4:  Talking About Kids' Mental Health, with Laura Smith, PhD, CDE
October 18: Making Food Make Sense, with Kim Rose, RDN, CDE
November 1: Diversity in Diabetes, with Quisha Umemba, MPH, BSN, RN, CDCES
November 15: Life for a Child, with Graham Ogle (registration link coming soon)
October 4th Screenside Chat
Talking about Kids' Mental Health
with Laura Smith, PhD, CDE
Sunday, October 4th at 3 pm ET / noon PT
Taking care of kids and their mental health needs means talking about it, and we're excited to have Laura Smith, PhD, CDE, joining our Screenside Chat for a discussion about how to talk about the mental health needs of children with diabetes and their families. This is an interactive discussion, so bring your questions.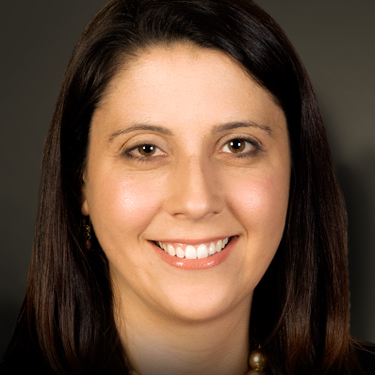 Laura Smith, PhD, CDE, is an Assistant Professor of Pediatrics, a licensed psychologist, and certified diabetes educator at the University of South Florida Diabetes Center. Dr. Smith provides clinical care and conducts research in the area of pediatric and adult type 1 diabetes. Her research focuses on how healthcare providers and individuals with diabetes can collaborate and share in health decision-making, how family interactions impact diabetes management, and the psychological impact of being genetically at-risk for type 1 diabetes. Dr. Smith has published research articles in these areas and speaks on these topics to various groups of healthcare providers, researchers, and patients. She also provides clinical services to individuals living with type 1 diabetes and their families. Dr. Smith's work is guided by her own experience: she was diagnosed with type 1 diabetes 17 years ago and believes that having diabetes can be challenging but is manageable with education, a positive outlook, and a good support network.
October 18th Screenside Chat
Making Food Make Sense
with Kim Rose, RDN, CDE
Sunday, October 18th at 3 pm ET / noon PT
Join Kim Rose, RDN, CDE, for an accessible and informative discussion about snack ideas, removing food guilt, and FAQs about diabetes and food. Bring your nutrition-related questions to this live discussion!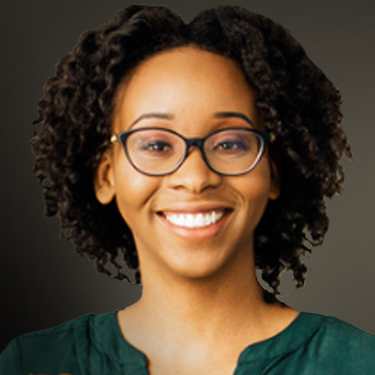 Kim Rose is a Florida based registered dietitian nutritionist who specializes in health and wellness concerns for persons with diabetes. Her inclusive approach and philosophy revolve around "making nutrition easy and attainable". Kim does this by addressing common and complex food and wellness topics for the general public and health professionals alike on her YouTube channel and contributing to multiple media outlets including Healthline, Huffpost, and Health Magazine just to name a few. Kim has close to a decade of professional experience and dedicates her time working at the hospital and counseling clients in her private practice. In her spare time Kim likes to run, podcast, and enjoy a large bowl of kettle corn.
November 1st Screenside Chat
Diversity in Diabetes
with Quisha Umemba, MPH, BSN, RN, CDCES, CHWI
Sunday, November 1st at 3 pm ET / noon PT
Join Quisha Umemba, MPH, BSN, RN, CDCES, CHWI for a discussion about diversity in diabetes. She will talk about why the People of Color Living with Diabetes summit was started and the need for more awareness and representation in diabetes care and education.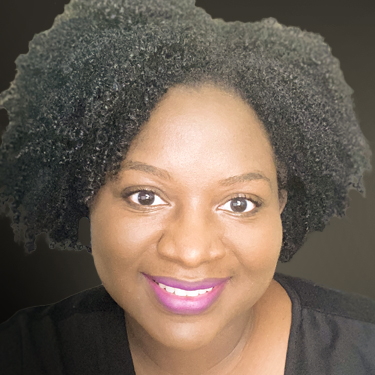 Quisha Umemba is a Bachelors prepared Registered Nurse with a Masters degree in Public Health. She is a Certified Diabetes Care and Education Specialist, a Certified Lifestyle Coach, and a Certified Community Health Worker Instructor. She also holds a certificate in Health Ministry from Wesley Theological Seminary. As a Diabetes Care and Education Specialist, Quisha consults with community organizations, social service agencies, government agencies, and healthcare systems to help them prevent and manage diabetes, prediabetes, and associated chronic diseases in their client populations. In addition to her years of experience and specialized education, Quisha is a qualified peer educator and mentor. In 2018, she was nominated for the Texas Southern University's Preceptor of the Year Award, and in 2020 she was selected as a National Association of Chronic Disease Directors Peg Adams Peer Mentor. Quisha is the Co-Creator of the People of COLOR Living with Diabetes Summit and Co-Founder for Diversity in Diabetes.
We appreciate your support.
If you would like to support our mission and our efforts to keep our community connected in the age of social distancing, you can make a gift here.
Thank you for your support. We are in this together, because now - more than ever - caring for diabetes is easier when we do it together.