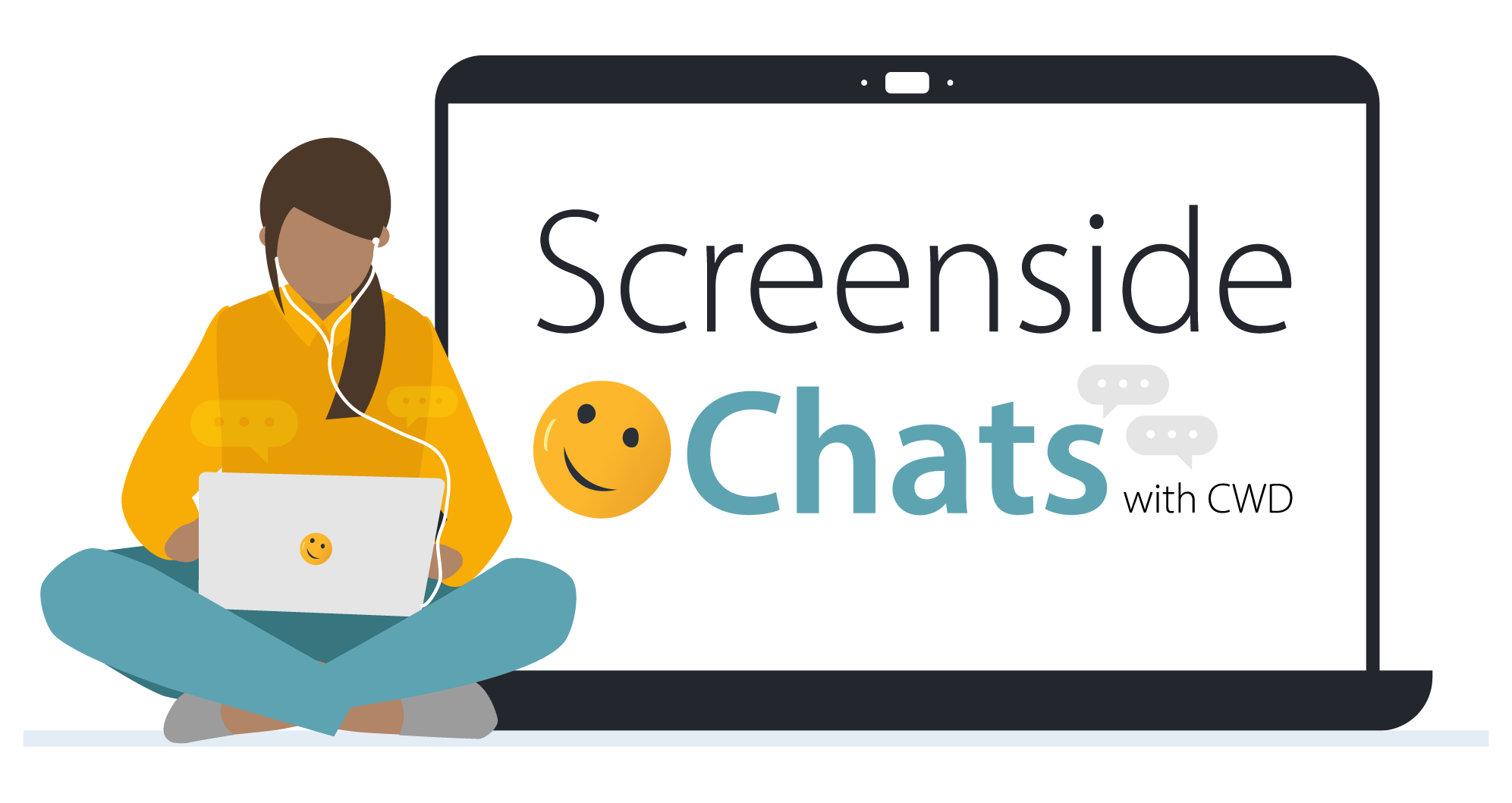 Welcome to Screenside Chats with CWD! This twice-a-month webinar series brings diabetes clinicians, researchers, and community members directly to YOU. This page will be updated regularly with upcoming webinar details, so check back often to see who's scheduled to talk with our team next!
Screenside Chats take place every other Sunday evening at 7 pm Eastern.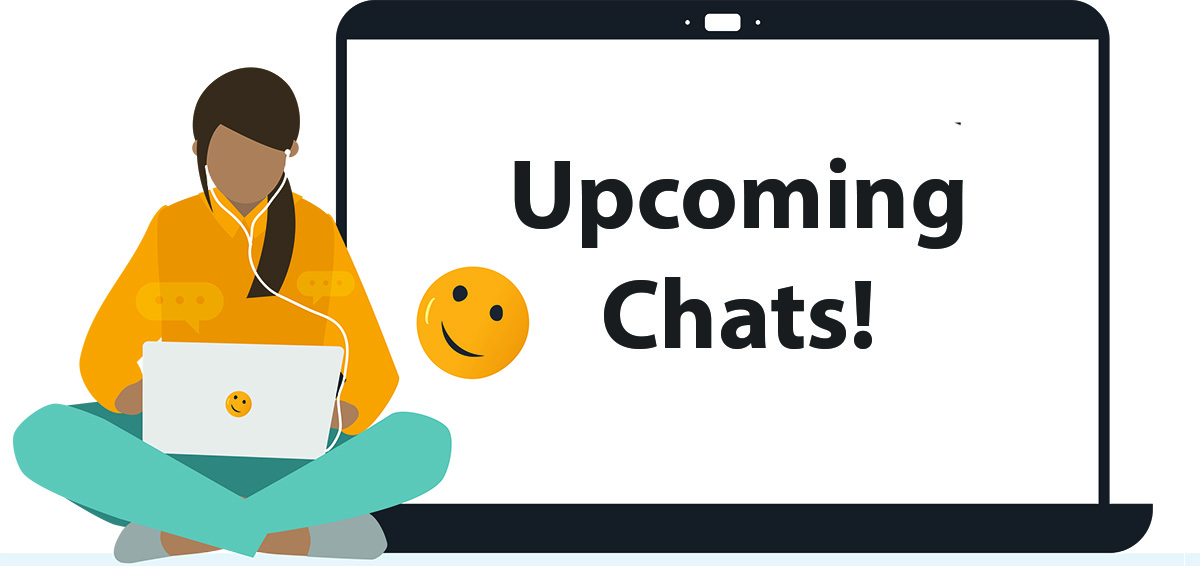 Scroll down to read the full, upcoming chat descriptions!
Screenside Chat for May 16, 2021
Our Common Community: Talking About T1D & T2D
with Cherise Shockley, T'ara Smith, Korey Hood, and Tracey Brown
Sunday, May 16, 2021 at 7 pm ET / 4 pm PT
The diabetes community includes people with all kinds of diabetes, and there are many common threads that run throughout our community. Join this panel of lived-experience experts for a discussion about the common community we all share, reducing stigma and blame, and how to work together to live well with any kind of diabetes.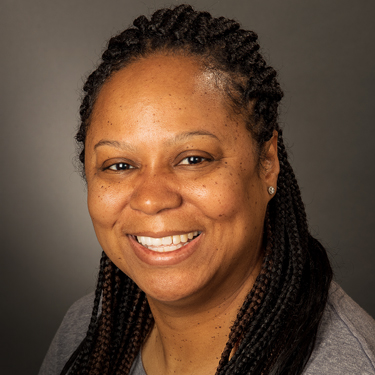 Cherise Shockley was diagnosed with LADA (Latent Autoimmune Diabetes in adults) June 2004. She is the founder of Diabetes Social Media Advocacy (#dsma), creator of the Blue Fridays initiative and WOCDiabetes (Women of Color living with Diabetes). Cherise is a subject matter expert in diabetes social media, online communities, and peer support. She is a wife, mother, and veteran.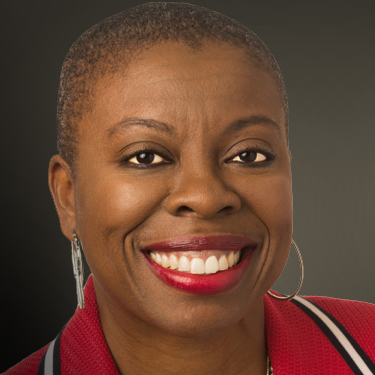 Tracey D. Brown is Chief Executive Officer of the American Diabetes Association® (ADA), the nation's largest voluntary health organization and a global authority on diabetes. Tracey herself has been thriving while living with type 2 diabetes for over 16 years. She is the first CEO in the organization's 80-year history that is living with type 2 diabetes and is committed to stopping the diabetes epidemic.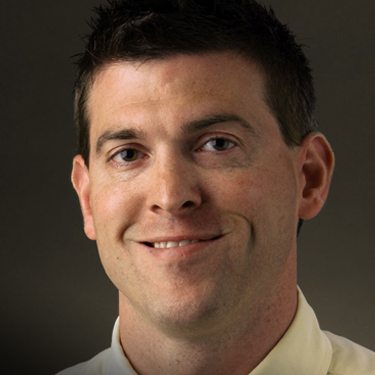 Korey K. Hood, PhD, is Professor of Pediatrics at Stanford University where he directs NIH-funded research projects and provides clinical care aimed at promoting health and quality of life outcomes in youth with diabetes and their families. Dr. Hood actively investigates the human factors associated with the uptake of diabetes technology and works with Dr. Bruce Buckingham on his team's artificial pancreas project. Dr. Hood also serves on national committees for the American Diabetes Association and is on editorial boards for Diabetes Care and the Journal of Pediatric Psychology. Dr. Hood is the author of Type 1 Teens: A Guide to Managing Your Life with Diabetes and a recent book entitled Teens With Diabetes: A Clinician's Guide (with authors Michael Harris, PhD and Jill Weissberg-Benchell, PhD, CDE). His research, clinical care, and service are fueled by his personal experience with type 1 diabetes. He was diagnosed as a young adult and has spent more than 17 years managing type 1 diabetes. He is passionate about helping children and teens with diabetes, and their families, make diabetes a part of their lives while not letting it run their lives.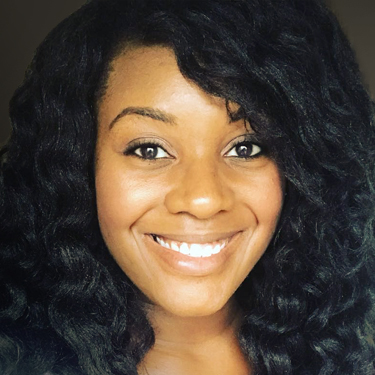 T'ara Smith was diagnosed with type 2 diabetes in July 2017 at the age of 25. Since her diagnosis, she focused her academic studies and career on diabetes awareness and living a full life with it. She's passionate about helping others share their stories and feeling empowered to build a life to become their healthiest selves. In December 2018, T'ara joined the Beyond Type 1 team to continue her work in diabetes as the Project Manager for Beyond Type 2. In April 2019, T'ara was re-diagnosed with LADA diabetes. Outside the office, T'ara enjoys going to the movies, hiking with her dog, listening to BTS, and cooking awesome healthy meals. T'ara holds an MS in Nutrition Education from American University.
Screenside Chat for May 23, 2021
Insulin for Life
with Carol Atkinson and Dr. Mark Atkinson
Sunday, April 25, 2021 at 7 pm ET / 4 pm PT
Insulin For Life USA's mission is simple: to bring the necessary resources to individuals with diabetes. And on Sunday, May 23rd, the CWD Team will be joined by IFL Director, Carol Atkinson, and IFL President, Dr. Mark Atkinson, for a discussion about how IFL is bringing their mission to the diabetes community. Join the discussion to learn more about IFL and how you can get involved.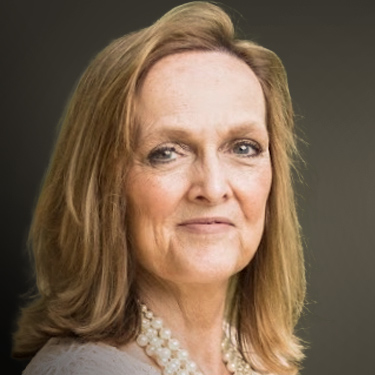 Carol Atkinson is the Director of Insulin for Life USA. She has served in this role since 2012. Before working with IFL, she served as the President of Hope on the Move, a not-for-profit that provided international medical and dental relief. She has overseen over 300 medical and dental professionals' travel on approximately 20 foreign and domestic mission trips for this last effort. She also served as a Guardian Ad Litem in Gainesville, Florida.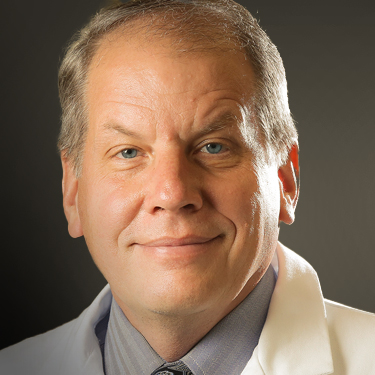 Dr. Mark Atkinson is currently the American Diabetes Association Eminent Scholar for Diabetes Research and the Jeffrey Keene Family Professor at The University of Florida. He also is the Director of the Diabetes Institute at UF and President of Insulin for Life USA. The author of over 550 publications, Dr. Atkinson is in his 37th year of investigation into the field of type 1 diabetes and has been the recipient of multiple scientific and humanitarian-based awards for these efforts.
Previous Screenside Chats
We appreciate your support.
If you would like to support our mission and our efforts to keep our community connected in the age of social distancing, you can make a gift here.
Thank you for your support. We are in this together, because now - more than ever - caring for diabetes is easier when we do it together.