The CWD Answers Team is a Group of Experienced Health Care Professionals and Experts
The CWD Answers Team believes in an empowerment model of diabetes care and education, while stressing the importance of self-care and health promotion. We believe in a team approach to diabetes care for kids and adults with diabetes, and their families, with the person with diabetes as the most important member of their own diabetes team.
Our CWD Answers team is willing to tackle almost any question, so please ask us anything!
We wish you all the very best. Stay healthy and happy!
Meet the CWD Answers Team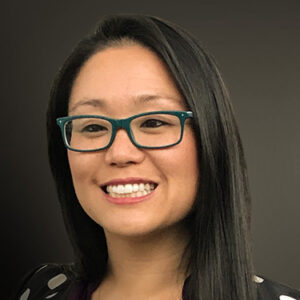 Dietitians, DTeam, Faculty
Leah Groppo, RD, MS, BC-ADM, CDCES graduated from California Polytechnic State University San Luis Obispo, earning a Bachelor of Science degree in Nutrition. Leah completed her dietetic internship at Keene State College in Keene, New Hampshire and her Masters of Science in Nutrition at Arizona State University. For her first job, she worked for a federally qualified community health center, where she discovered her passion for working in diabetes self-management. She saw directly how blood glucose control – along with diet and lifestyle changes – makes a big impact on improving the lives of her patients.
Leah has experience counseling patients on how to achieve their health goals, interpret pump and cgm data focused on customized diabetes management. At Stanford, she teaches diabetes education classes, attends one-on-one appointments, teaches fellows and medical students and mentor's interns. Leah is board certified in advanced diabetes management.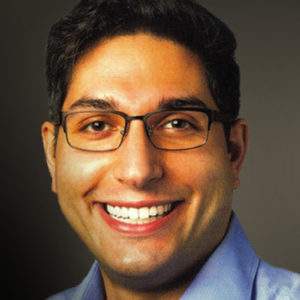 Physician
Rayhan Lal, MD, MPH, PhD, is pediatric and adult endocrine faculty at Stanford. Rayhan grew up in the California bay area and always wanted to be an engineer. He has had type 1 diabetes for over 30 years. He studied electrical engineering and computer science at the University of California, Berkeley. His two younger sisters were enrolled in DPT-1, were found to be antibody positive, and developed type 1 diabetes. In an effort to help all his brothers and sisters with diabetes, Rayhan decided to switch career paths and pursue clinical medicine at the University of California, Davis. Rayhan could not decide whether to take care of children or adults with diabetes and so did both. He completed a four year residency in internal medicine and pediatrics at the University of Southern California, working with the underserved at Los Angeles County Hospital. Rayhan then completed an adult and pediatric endocrine fellowship at Stanford. As an engineer and physician-scientist with diabetes, his primary research interest is the design, development, and testing of new diabetes technology and therapies with his mentor, Dr. Bruce Buckingham. Rayhan collaborates with many members of the Stanford Diabetes Research Center, industry and the open source diabetes community in an effort to bypass the biological, technological and human factor limitations of existing devices.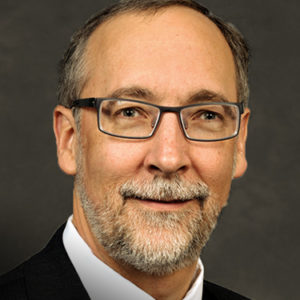 Board of Directors, DTeam, Faculty, Occasional Expert, Treasurer
George Huntley is a founding member of the Diabetes Leadership Council (DLC) and currently serves as the CEO of both the DLC and its affiliate, the Diabetes Patient Advocacy Coalition (DPAC). He has been living with type 1 diabetes since 1983 and has 3 other family members also living with type 1. A passionate advocate for people with diabetes, George served as the National Chair of the Board of the American Diabetes Association (ADA) in 2009. George is also the Chief Operating Officer and Chief Financial Officer of Theoris Group, Inc., an IT and engineering professional services firm based in Indianapolis, Indiana, where he has been the plan administrator of a self-insured, employer based health plan for over 20 years. In addition, George serves as the Treasurer of Children with Diabetes.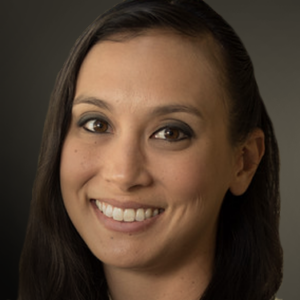 DTeam, Faculty, Psychologist
Jessie J. Wong, PhD, is a pediatric psychologist and clinical researcher in Pediatric Endocrinology and Diabetes at Stanford University. She received her doctoral degree in clinical psychology from Arizona State University and completed postdoctoral fellowships in health services research and diabetes psychology at the VA Palo Alto Health Care System and Stanford University, respectively. Her research focuses on the intersection of mental and physical health and diabetes self-management among children, adolescents, and families. She is an NIDDK K23 awardee and is currently leading a study that seeks to optimize family-based interventions for adolescents with type 1 diabetes and their parents.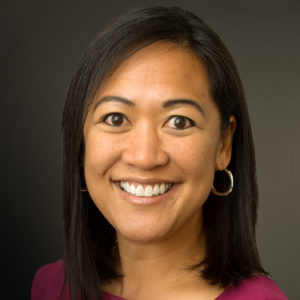 Faculty, Pharmacist
Jasmine D. Gonzalvo, PharmD, BCPS, BC-ADM, CDCES, LDE, FAADE, is a Clinical Associate Professor of Pharmacy Practice in the College of Pharmacy at Purdue University. Her clinical practice for Eskenazi Health involves the provision of Cardiovascular Risk Reduction services operating under a collaborative practice agreement in a population with serious mental illness and for those who primarily speak Spanish in an underserved population. Dr. Gonzalvo's research interests and publications relate to cardiovascular risk reduction in individuals with serious mental illness, integration of the Spanish language into both her practice and academic settings, and diabetes self-management education and services in the pharmacy setting. Her teaching areas within the College of Pharmacy involve diabetes, dyslipidemia, patient centered medical homes, motivational interviewing, and cultural competence. She served on the Board of Directors for the American Association of Diabetes Educators (AADE) from 2015 through 2017. She is the current Chair of the Board of Directors for the Certification Board for Diabetes Care and Education Specialists. She is active in diabetes-related advocacy efforts at the State and Federal levels. In 2018, she was appointed as one of 12 non-federal members to the National Clinical Care Commission. She has been recognized with several teaching and mentorship awards throughout her career.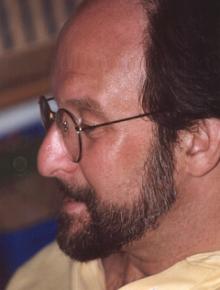 DTeam, Physician
Stuart J. Brink, MD, is a board certified pediatric endocrinologist and an Associate Clinical Professor of Pediatrics at Tufts School of Medicine in Boston, Massachusetts, USA. He is the senior endocrinologist at New England Diabetes and Endocrinology Center (NEDEC) in Waltham Massachusetts and the current Educational Chair for the International Society for Pediatric and Adolescent Diabetes (ISPAD). He graduated from the University of Southern California School of Medicine, did his pediatric training and was Chief Resident in Pediatrics at LA County/USC Medical Center. Specialty training at Boston Children's Hospital and then at the Joslin Clinic. After fellowship, he became the first senior staff pediatrician at the Joslin Clinic and then opened a private practice: NEDEC, in the Boston suburbs.
He is active with the ADA, JDF an IDF as well as ISPAD and served as the Secretary-General of ISPAD and also as President of the Massachusetts Affiliate of the ADA, national chair of the ADA's Council on Diabetes and Youth and the ADA Program Committee. He was a co-investigator in the DCCT and lectures and writes internationally and nationally about tight control, insulin analogs, insulin pumps, inhaled insulin and all other aspects of diabetes treatment, camping and psychosocial issues. Most recently he has traveled to Jordan, Cuba, Thailand and Romania and is planning a second edition of his book: Pediatric and Adolescent Diabetes Mellitus.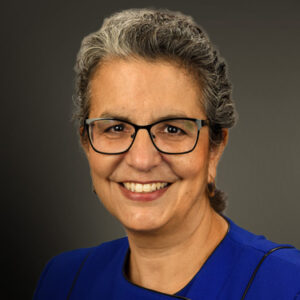 DTeam, Faculty, Physician
Linda Anne DiMeglio, MD, MPH, is an Associate Professor in the Section of Pediatric Endocrinology/Diabetology at Riley Hospital/Indiana University in Indianapolis, Indiana. She is board certified in Pediatrics and Pediatric Endocrinology. She is the President of the American Diabetes Association Indianapolis Affiliate and has been the medical director of the Indiana ADA Diabetes Camp since 1998.
Dr. DiMeglio has received career development awards and funding from the NIH and Juvenile Diabetes Research Foundation. Her primary research interest in the field of pediatric diabetes is related to outcomes of children using insulin pump therapy, although she is involved in projects related to cardiovascular outcomes of persons with diabetes.
In her spare time she researches care of pediatric bone diseases, and spends time with her husband and two sons.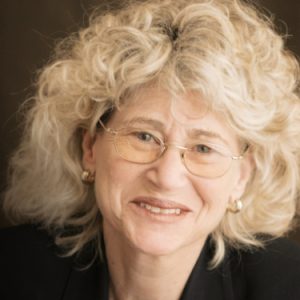 Board of Directors, DTeam, Physician
Lynda K. Fisher, MD, Associate Professor of Pediatrics, The Keck School of Medicine of the University of Southern California, Associate Head, The Center for Endocrinology, Diabetes and Metabolism at Children's Hospital Los Angeles, is the Treasurer of the International Society for Adolescent and Pediatric Diabetes. She has served on the Board of Directors of the American Diabetes Association as well as many ADA national committees and task forces (especially those focused on youth and advocacy). She has been very active in advocacy for children with diabetes on the local, state, national and international arenas. She spends time each summer as a medical director at diabetes camps in California.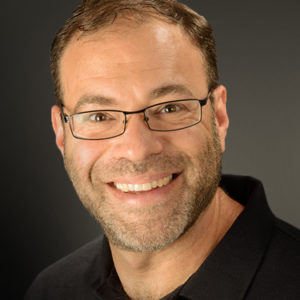 Physician
Sean M. Oser, MD, MPH, was diagnosed with type 1 diabetes just before starting college. Through medical school, graduate school, and residency, as well as through marriage, parenthood, and his professional career, he has learned to make diabetes work at each step along the way. His daughter was diagnosed with type 1 diabetes at age seven and, since then, he and his wife, Tamara Oser, MD, have discovered Children with Diabetes and other parent and family groups. CWD and its programs have motivated him to join the diabetes online community as well, where he blogs less frequently than he would like to at t1works.blogspot.com. He is currently Associate Professor of Family and Community Medicine at Penn State University College of Medicine and Associate Chief Medical Officer at Penn State Hershey. As medical director of Penn State Hershey's Camp Hill primary care practice, he led that site to the National Committee for Quality Assurance's highest level of recognition as a Patient Centered Medical Home, providing patient-centered, team-based, comprehensive care. He has also helped lead Penn State Hershey's successful efforts to develop and implement their fully functional electronic health record and to help harness the power of technology in providing high quality, longitudinal care and enhanced communication with patients. Dr. Oser also is active in diabetes research, examining the role of social media in peer-to-peer support.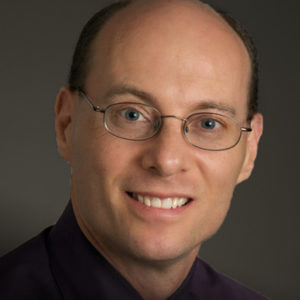 Faculty, Occasional Expert
Gary Scheiner, MS, CDCES, is owner and Clinical Director of Integrated Diabetes Services, a practice located just outside of Philadelphia specializing in intensive insulin therapy and advanced education for children and adults. He and his staff provide consultations throughout the world via phone and the internet. Gary is a Masters-level exercise physiologist. He has been a Certified Diabetes Educator for 19 years, and served as the 2014 Diabetes Educator of the Year. He has had type 1 diabetes for 30 years and makes personal use of insulin pump therapy and CGM. Gary has written dozens of articles for diabetes trade publications and six books, including the popular Think Like A Pancreas – A Practical Guide to Managing Diabetes With Insulin. He lectures nationally and internationally for people with diabetes as well as professionals in the healthcare industry. In addition to serving on the faculty of Children With Diabetes and the Board of Directors for JDRF, Gary volunteers for the American Diabetes Association, Diabetes Sisters, and Setebaid Diabetes Camps. Gary has been happily married for 25 years and has four wonderful kids. A fitness fanatic, he enjoys playing basketball, running, cycling and cheering on his Philadelphia sports teams.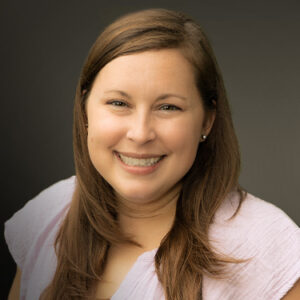 CWD Staff, DTeam, Faculty, Nurse
Marissa Town, BSN, RN, CDCES, has lived with type 1 diabetes since 1989 and has been coming to the Children with Diabetes Friends for Life conferences since the beginning in the year 2000. She realized early on that helping other people living with diabetes was what she wanted to devote her life to, so she became a nurse and a diabetes educator. Marissa has worked in a diabetes clinic, as a pump trainer, as a Clinical Research Manager at Stanford University in diabetes research and has recently started as the Clinical Director for CWD. Her main goal is to help improve peoples' quality of life and reduce barriers to quality healthcare. Marissa and her partner Adam have two young children, Connor and Everly, who also enjoy coming to Friends for Life to share their experiences growing up with a mom with type 1 diabetes. Marissa loves game nights, hiking with her dog Baxter, traveling (when it's not a pandemic), and crafting with her kids.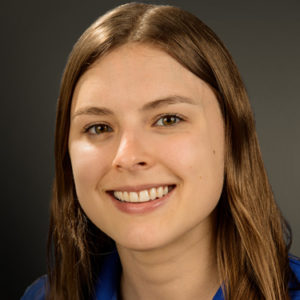 CWD Eats Contributor, Dietitians, Teen Team
Kathryn Hitchcock, MS, RD, is a registered dietitian at Cincinnati Children's Hospital specializing in gastrointestinal and liver conditions, and helps CWD conduct research that focuses on discovering how CWD can improve quality of life and diabetes-related outcomes in people that use CWD and attend Friends for Life conferences.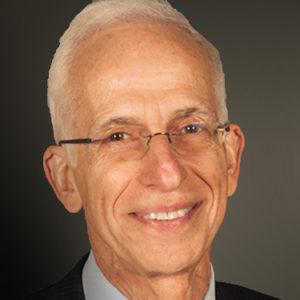 Board of Directors, DTeam, Physician
George Grunberger, MD, FACP, MACE, is the chairman of Grunberger Diabetes Institute in Bloomfield Hills, Michigan. Dr. Grunberger, is also Clinical Professor of Internal Medicine and of Molecular Medicine & Genetics at Wayne State University School of Medicine, Professor of Internal Medicine at Oakland University William Beaumont School of Medicine as well as Visiting Professor at First Faculty of Medicine at Charles University in Prague (Czech Republic).
Before establishing GDI in 2002, Dr. Grunberger was Director of the Diabetes Program at the Detroit Medical Center for 16 years and the Medical Director of Wayne State University's Morris J. Hood Comprehensive Diabetes Center. Dr. Grunberger held tenured Full Professor appointments at the University in Department of Internal Medicine and in the Center for Molecular Medicine and Genetics since 1986. Between 1997 and 2001 he was Henry L. Brasza Director of the Center for Molecular Medicine and Genetics. Prior to that Dr. Grunberger served as interim Chairman of the Department of Internal Medicine and Physician-in-Chief of the Detroit Medical Center. Dr. Grunberger came to Detroit from the Diabetes Branch (at NIDDK) of the National Institutes of Health in Bethesda, MD. Dr. Grunberger received his internal medicine training at Case Western Reserve University in Cleveland, OH, his medical (M.D.) training at the New York University School of Medicine and his bachelor's degree (in biochemistry) at Columbia College of Columbia University, also in New York City.
Dr. Grunberger has published over 150 peer-reviewed manuscripts as well as review articles, abstracts and book chapters. His research interests have spanned the spectrum of subjects related to diabetes and its complications, from basic studies on molecular underpinning of insulin action and insulin resistance to clinical research studies on many aspects of diabetes and its management.
Dr. Grunberger has been an active member of many professional organizations where he has held elected positions of leadership. He is currently the Past President of American Association of Clinical Endocrinologists and President Elect of the American College of Endocrinology. He is a co-editor of two international diabetes journals. Dr. Grunberger has served as an educator of medical students, interns, residents, endocrinology fellows, master's and Ph.D. candidates, and junior faculty over the past 35 years.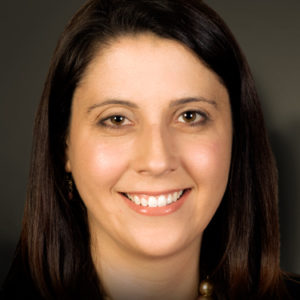 DTeam, Faculty, Grandparents Faculty, Psychologist
Laura Smith, PhD, CDE, is a professor of pediatrics, a pediatric psychologist, and certified diabetes educator at Cincinnati Children's Hospital Medical Center and the University of Cincinnati. Dr. Smith provides clinical care and conducts research in the area of pediatric type 1 diabetes. Her research focuses on disordered eating and type 1 diabetes, how family interactions impact diabetes management, and the psychological impact of being genetically at-risk for type 1 diabetes. Dr. Smith has published research articles in these areas and speaks on these topics to various groups of healthcare providers, researchers, and patients. She also provides clinical services to individuals living with type 1 diabetes and their families. Dr. Smith's work is guided by her own experience: she was diagnosed with type 1 diabetes 20 years ago and believes that having diabetes can be challenging but is manageable with education, a positive outlook, and a good support network.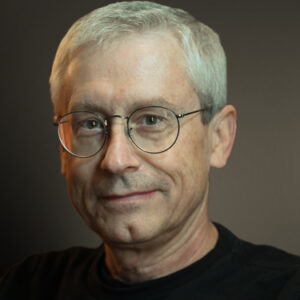 Occasional Expert
Jeff Hitchcock is the founder, president, and Chief Executive Officer of Children with Diabetes. After earning a degree in computational mathematics in 1981, Jeff worked in high tech and traveled the world, meeting Brenda, who would become his wife, in Africa. In September of 1989, their first child was diagnosed with type 1 diabetes at the age of two. Jeff worked in defense related industries until 1995, when he started a small internet company and launched Children with Diabetes to share his family's experience caring for a child with T1D. Jeff also serves on the Board of Directors for the Diabetes Patient Advocacy Coalition (DPAC). Jeff received the 2021 ISPAD Hero Award for his work on Children with Diabetes.