Board of Directors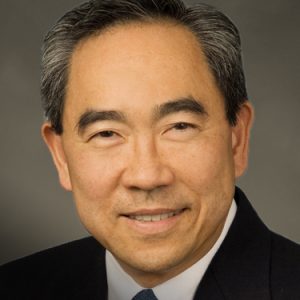 Board of Directors, Chairman of the Board
Kenneth Moritsugu, MD, MPH, FACPM, Rear Admiral, USPHS (Retired), Chairman of the Board of Children with Diabetes, is a retired Rear Admiral with the U.S. Public Health Service, who has twice been the Surgeon General of the United States. After a 37 year career in public service in uniform, he was the Vice President of Global Strategic Affairs for Diabetes; and WorldWide Chairman of the Johnson & Johnson Diabetes Institutes, a global network of educational facilities focused on providing health providers the knowledge, skills, and tools to help them better serve people with diabetes. He retired from Johnson and Johnson in 2013, and has been the President and Chief Executive Officer of First Samurai Consulting, LLC, a firm specializing in health policy and programs, bridging the public and private sectors. In addition to being the Chair of T-1 Today, doing business as Children with Diabetes, he is a member of the board of the American Association of Diabetes Educators, the Diabetes Hands Foundation, the Physician Assistant Foundation, and the National Council of Asian and Pacific Islander Physicians. He has been a member of the board of the National Kidney Foundation, the American Diabetes Association Research Foundation, and the American Dietetic Association, among several others. He is a member of the Board of Regents of the Uniformed Services University of the Health Sciences, America's health university; and vice chair of the Dean's Council for the George Washington University Milken School of Public Health. He has had type 1 diabetes (LADA) for 15 years, and has been closely associated with and supportive of Children with Diabetes for over a dozen years, in faculty and leadership roles. In November 2014, he was the JDRF's Hope Gala Honoree at its black tie event in Washington, DC. His older daughter, Erika Moritsugu is an Assistant Secretary in the US Department of Housing and Urban Development; his younger daughter, Emily, is in middle school in the Japanese Immersion program in Fairfax County; and his wife, Lisa Kory, is an appointed Commissioner for the Fairfax County Commission on Organ Donation and Transplantation. He and his family reside in Great Falls, Virginia.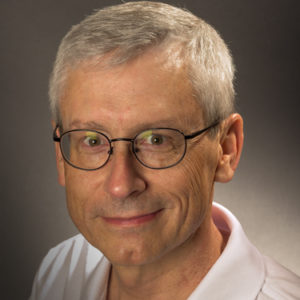 Board of Directors, CWD Staff, Occasional Experts
Jeff Hitchcock is the Founder, President, creator, editor, and webmaster of Children with Diabetes. After earning a degree in computational mathematics in 1981, Jeff worked in high tech and traveled the world, meeting Brenda, who would become his wife, in Africa. He worked in defense related industries until 1995, when he started a small Internet company and launched Children with Diabetes. He subsequently worked at LEXIS-NEXIS and Pearson plc on Internet initiatives, and now works full time bringing Children with Diabetes to you.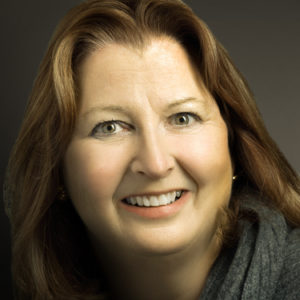 Board of Directors
Joan Bardsley, MBA, RN, CDE, FAADE, is the assistant vice president of nursing and research integration at MedStar Health Research Institute and MedStar Corporate Nursing. She has over 40 years experience in healthcare with a specialty in diabetes self management education. Ms. Bardsley has worked for MHRI for 25 years where her previous positions included responsibility for special projects and core scientific services. She is the MHRI representative to the CNO Council. She is currently co-investigator for the NIH supported inpatient diabetes education project as well as the AHRQ funded We Want to Know Project, which support the Interdisciplinary Model of Care (IMOC). At corporate nursing she is responsible as the executive liaison for administration of the Nursing Collaborative Governance Councils and the MedStar Leader of the future Green team. Ms. Bardsley has published articles and book chapters on many aspects of diabetes self management and is an invited speaker both nationally and internationally on this topic. She holds an undergraduate degree in nursing from Boston College and a Masters in Business Administration from The George Washington University. Ms. Bardsley is the past President of the American Association of Diabetes Educators, current chair of the National Certification Board of Diabetes Educators, and Board member of Children with Diabetes.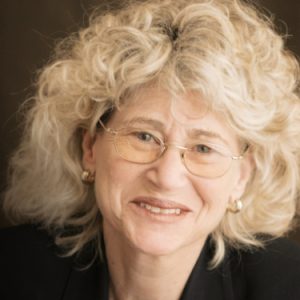 Board of Directors
Lynda K. Fisher, MD, Associate Professor of Pediatrics, The Keck School of Medicine of the University of Southern California, Associate Head, The Center for Endocrinology, Diabetes and Metabolism at Children's Hospital Los Angeles, is the Treasurer of the International Society for Adolescent and Pediatric Diabetes. She has served on the Board of Directors of the American Diabetes Association as well as many ADA national committees and task forces (especially those focused on youth and advocacy). She has been very active in advocacy for children with diabetes on the local, state, national and international arenas. She spends time each summer as a medical director at diabetes camps in California.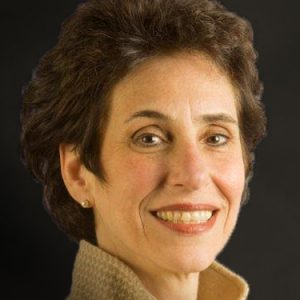 Board of Directors
Audrey Greenfield is the Executive Vice President of Sales, Marketing, and Clinical Support for Aspire Bariatrics. Since March 2009, she served as Worldwide Vice President of Advocacy and Professional Relations for LifeScan and Animas Corporation, both part of the Johnson & Johnson Family of Companies. Prior to that, she was the Executive Vice President of Clinical & Government Affairs for LifeScan and Animas beginning May 2006. Previously, Audrey was the Executive Vice President – Marketing, Sales, and Clinical Affairs of Animas Corporation from May 2003. From November 1998 to April 2003, she served as the Vice President of Marketing and Clinical Affairs. Prior to this position, Audrey was Director of Clinical Affairs at Luxar Corporation, and subsequently at ESC Medical Systems, which acquired Luxar.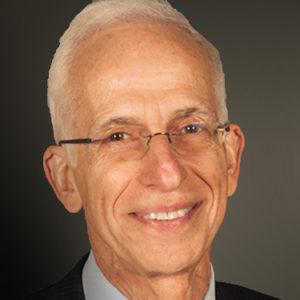 Board of Directors, Faculty
George Grunberger, MD, FACP, FACE, is the chairman of Grunberger Diabetes Institute in Bloomfield Hills, Michigan. Dr. Grunberger, is also Clinical Professor of Internal Medicine and of Molecular Medicine & Genetics at Wayne State University School of Medicine, Professor of Internal Medicine at Oakland University William Beaumont School of Medicine as well as Visiting Professor at First Faculty of Medicine at Charles University in Prague (Czech Republic).
Before establishing GDI in 2002, Dr. Grunberger was Director of the Diabetes Program at the Detroit Medical Center for 16 years and the Medical Director of Wayne State University's Morris J. Hood Comprehensive Diabetes Center. Dr. Grunberger held tenured Full Professor appointments at the University in Department of Internal Medicine and in the Center for Molecular Medicine and Genetics since 1986. Between 1997 and 2001 he was Henry L. Brasza Director of the Center for Molecular Medicine and Genetics. Prior to that Dr. Grunberger served as interim Chairman of the Department of Internal Medicine and Physician-in-Chief of the Detroit Medical Center. Dr. Grunberger came to Detroit from the Diabetes Branch (at NIDDK) of the National Institutes of Health in Bethesda, MD. Dr. Grunberger received his internal medicine training at Case Western Reserve University in Cleveland, OH, his medical (M.D.) training at the New York University School of Medicine and his bachelor's degree (in biochemistry) at Columbia College of Columbia University, also in New York City.
Dr. Grunberger has published over 150 peer-reviewed manuscripts as well as review articles, abstracts and book chapters. His research interests have spanned the spectrum of subjects related to diabetes and its complications, from basic studies on molecular underpinning of insulin action and insulin resistance to clinical research studies on many aspects of diabetes and its management.
Dr. Grunberger has been an active member of many professional organizations where he has held elected positions of leadership. He is currently the Past President of American Association of Clinical Endocrinologists and President Elect of the American College of Endocrinology. He is a co-editor of two international diabetes journals. Dr. Grunberger has served as an educator of medical students, interns, residents, endocrinology fellows, master's and Ph.D. candidates, and junior faculty over the past 35 years.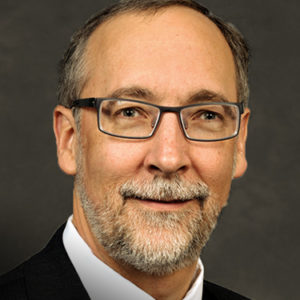 Board of Directors, DTeam, Faculty, Occasional Experts, Treasurer
George Huntley is the Chief Operating Officer and Chief Financial Officer of Theoris Group, Inc., a professional services and software company based in Indianapolis, Indiana, with offices throughout the US and Europe. He has been living with type 1 diabetes since 1983 and has been an active volunteer in the fight against diabetes since 1986. George has held many leadership roles with the American Diabetes Association including Chair of the National Board of Directors. George is a founding member and current officer of the National Diabetes Volunteer Leadership Council, a 501c3 organization dedicated to patient advocacy to improve the quality of life for people living with diabetes. George also serves on the board of Children with Diabetes.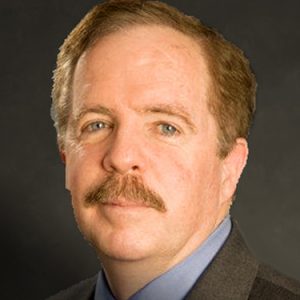 Board of Directors
Paul Madden, MEd, has served as Friends for Life faculty for the past 17 years and joined the board of T-1 Today in 2014. Paul is an accomplished author and speaker serving in numerous leadership roles on national and international boards including the American Association of Diabetes Educators, the Diabetes Exercise and Sports Association, the International Diabetes Federation, the American Diabetes Association, the Joslin Diabetes Center, the Young Leaders in Diabetes/IDF, and the JDRF. Paul developed and served in numerous new leadership roles at Joslin Diabetes Center a Harvard Medical School Affiliate including Special Assistant to the President, behavioral medicine, corporate development, advocacy, exercise, and camp administrator/director. Creating new winning solutions that create value and growth for organizations and the people being served is what Paul does best. He empowers, educates and inspires people to explore and adopt healthier lifestyles. Paul touches the soul of the people he works with enabling them to address the challenges of life more fully and positively! Paul is the Managing Director of Diabetes & Behavioral Health for the American Diabetes Association, developing and refining pilots for people living with diabetes that can be translated into sustainable programs with optimal partners. He has had type 1 diabetes for over 50 years.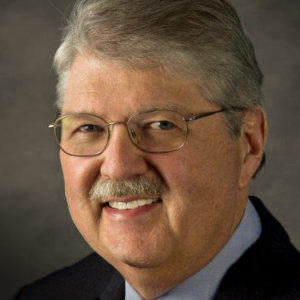 Board of Directors, Faculty
R. Stewart Perry grew up in Lexington, Kentucky. Since 1983 he has been the co-owner of Perry & Perry State Farm Insurance, one of the largest State Farm Insurance agencies in the state of Kentucky and is a Diabetes Consultant and Advocate. Stewart's family has been dramatically affected by diabetes. His son has type 1 diabetes, both parents, and sister have all had diabetes during their lifetime. He has lost an uncle, grandfather and great grandmother to complications of diabetes. Stewart was diagnosed with type 2 diabetes in 1990. Since that time, he has been actively involved in the American Diabetes Association. Stewart was the Chairman of the National Board of Directors and Chair of the National Advocacy Committee for five years, He was Chair Bluegrass Chapter for a number of years and helped organize many of the fundraising events still in existence. He served as the Kentucky Affiliate Board of Vice-Chair and was Chair-Elect when it became a part of the Southern Region where he served as the Chair of the Southern Region. He also is a former member of the National Board of Directors. He is the State of Kentucky State Advocacy Chair for ADA. Stewart is a member of the Kentucky Diabetes Network and a founding member of the Fayette County Diabetes Collation. Stewart was appointed by two different Governors of Kentucky to the GET FIT KY Board and The Diabetes Research Trust Fund Board where he currently still serves. Stewart is one of the founders of the National Diabetes Volunteer Leadership Council and currently serves as an officer of that organization, where he has been instrumental in passing Diabetes Action Plan legislation in 18 states over the past four years. Stewart serves on the board of Children with Diabetes.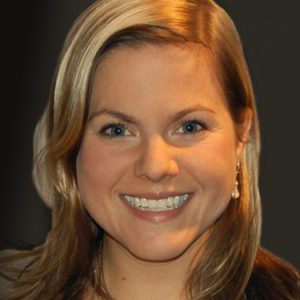 Board of Directors, Faculty, Secretary
Kerri Sparling has been living with type 1 diabetes since 1986, diagnosed at the age of seven. She manages her diabetes and lives her life by the mantra "Diabetes doesn't define me, but it helps explain me." Kerri is an internationally recognized diabetes advocate. She is the creator and author of Six Until Me, which from May 2005 to May 2019 was one of the most widely-read diabetes patient blogs, reaching a global audience of patients, caregivers, and industry. She has been featured on NPR, US News and World Report, CBNC, Yahoo! Health, LA Times, The Lancet, Whole Living, Disney's Family.com, and Family Circle, among other national outlets. In addition to her writing, Kerri is a highly-rated speaker and has presented the patient perspective to audiences around the world. She works to raise awareness for diabetes, patient advocacy, and the influence of social media on health outcomes. Her first book, Balancing Diabetes (Spry Publishing), looks at type 1 diabetes in the context of "real life." Kerri and her husband live in Rhode Island, USA, with their two children. You can follow her writing and the release of her next projects at KerriSparling.com.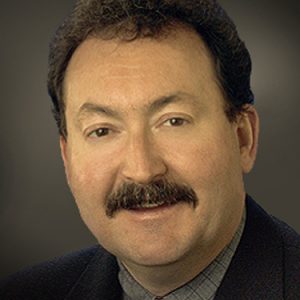 Board of Directors
Michael R. Swearingen ("Mike") is an experienced leader in healthcare. Retiring as the World Wide Director of Professional Relations from Johnson & Johnson in 2013. Mike joined Johnson & Johnson in 2006 as the Director of Government and Professional Relations for Animas Corporation. A year later, he was promoted to Director of Professional Relations, Global Strategic Affairs, managing national and international relationships with major healthcare societies, and key opinion leaders for the Johnson & Johnson Diabetes Care Franchise.
Known for helping to create and drive strategic initiatives, Mike has been a catalyst for passage of several state legislative measures involving healthcare. Most recently he was a key advocate instrumental in the passage of a state licensure requirement for Diabetes Educators in the States of Kentucky and Indiana. In 1999 Mike was made an honorary "PA" in the State of Indiana, and in October 2014 was named the recipient of the Diabetes Care Education (DCE) National Champion Award.
He has worked with numerous companies, elected officials, government agencies, professional medical associations and academies to create major enduring initiatives such as, "Diabetes Awareness Days", state and federal advocacy training workshops, national and international medical education conferences, and national sales and management meetings.
Mike's broad background in healthcare includes 20 years with Eli Lilly & Co., and seven years with Johnson & Johnson. In addition, for a year, he served as the Executive Director of the non-profit Nurse Practitioner Healthcare Foundation. In this role, he developed the strategic business plan, which launched the NPHF and ensured its success. Mike has served on the national foundation boards for the American Academy of Family Physicians, the American Academy of Physician Assistants, and the American Association of Diabetes Educators Research and Education Foundation. Currently he is a Trustee of the Nurse Practitioner Healthcare Foundation, and Board member of T-1 Today Inc. (d/b/a Children with Diabetes).
Born in Shelbyville, Indiana, Mike received a Bachelor of Arts in Philosophy from Indiana University and completed work in the USC School of Pharmacy & Business Management Program.
 Denotes board member with diabetes