Siblings Series: Sierra Abel
Diabetes is a disease that affects the whole family.  It's not just the person who is receiving the injections or pump infusion sets or finger pricks who's carrying the full weight of diabetes.  It can be a balancing act for the people living with it, and the people living near it and caring for people with it.
At our Friends for Life conferences, we bring focus to the sibling experience, and we're very excited to highlight some of their perspectives through our Siblings Series.  Today we're connected with Sierra Abel about her experiences as the sister of a person with diabetes.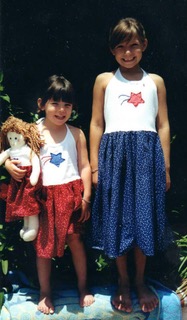 How old were you when your sibling was diagnosed with diabetes, and how did you find out about their diagnosis?
I was eight years old when I found out my sister was diagnosed. I do not remember much of it because I was very young, but I do remember we were at the hospital because she was sick and the doctor came back into the room and told my mom that my sister has type 1 diabetes. Not knowing anything about it, I started crying.
How has diabetes affected your life in a challenging way?
Being a sibling is tough because I always felt like my parents were doing their best to take care of both of us, but my sister needed just a little bit more attention from them then I did. Being a sibling who is also 6 years older than your sibling who has T1D is also tough because I always felt like my parents didn't really need to worry about me in a way that they did with my sister. There are many challenges to being an older sibling as well because sometimes I felt more like a third parent to my sister, rather than just her older sibling.
How has diabetes influenced you in a positive way?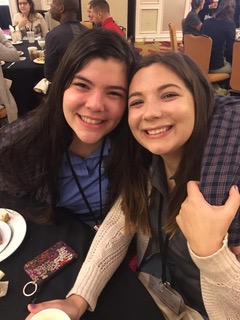 If it wasn't for Children With Diabetes, I am not sure that I would have handled being a sibling of someone with type 1 diabetes very well. I always felt like my parents loved me, but they didn't need to give me as much attention as I needed. Children With Diabetes helped because I spoke to other siblings who felt the same way and realized I wasn't alone. Becoming a leader for the Orange Team has greatly impacted my life as well because we get to hang out and speak with some many kids that are just like us, that we want to be able to tell them it is okay for you to ask for some one on one time with your parents. I also met some of my best friends though this diabetes community and I would not be the same person without them.
What words of advice would you have for other siblings of people with diabetes?
Your feelings are valid and is it okay to ask your parents for one-on-one time that doesn't involve diabetes talk. Communication about how you are feeling is just as important as your sibling's diabetes.
Why is support for siblings important to you?  To our CWD community?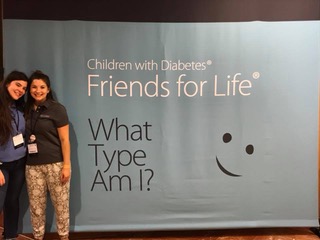 I always struggled with blaming my parents for not giving me enough attention when I was younger, that I wish I had someone tell me it is okay to tell them how you are feeling and not feel guilty or selfish. Diabetes impacts the entire family and it is hard to spread enough time and energy to the ones who don't have T1D. Children with Diabetes and Friends for Life allows for siblings to all get together and talk about being siblings, and how we can help each other in times of need.
Anything else you'd like to add?
The Orange Team loves new siblings to join us and we would love to connect with anyone who wants to volunteer!
Published: December 19, 2019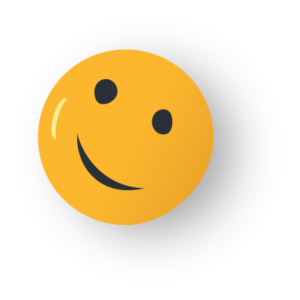 The CWD Editorial team is always hard at work to bring you the latest in diabetes research and news, as well as the info you need to live well with diabetes.
Do you have a story idea?  Email us as [email protected]!