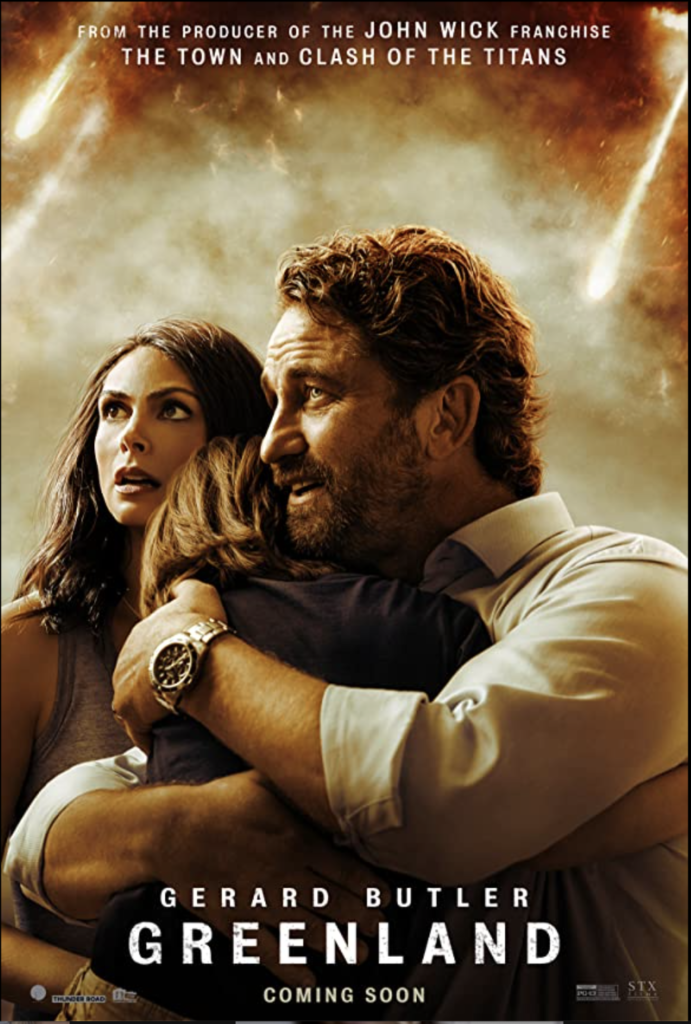 Ever wonder how writers bring diabetes to the big screen?  Our team connected with Chris Sparling, screenwriter for the upcoming movie GREENLAND, to find out more about weaving diabetes into the narrative.
From IMDB:  A family fights for survival as a planet-killing comet races to Earth. John Garrity (Gerard Butler), his estranged wife Allison (Morena Baccarin), and young son Nathan make a perilous journey to their only hope for sanctuary. Amid terrifying news accounts of cities around the world being leveled by the comet's fragments, the Garritys experience the best and worst in humanity while they battle the increasing panic and lawlessness surrounding them. As the countdown to global apocalypse approaches zero, their incredible trek culminates in a desperate and last-minute flight to a possible safe haven. Written by STX Entertainment
Screenwriter Chris Sparling talks with CWD's editorial director (who happens to be his wife, Kerri Sparling) about his latest film, GREENLAND, and why he included a character with type 1 diabetes.  Hear about what it's like to fold diabetes into this adventure narrative, starring Gerard Butler and Morena Baccarin.