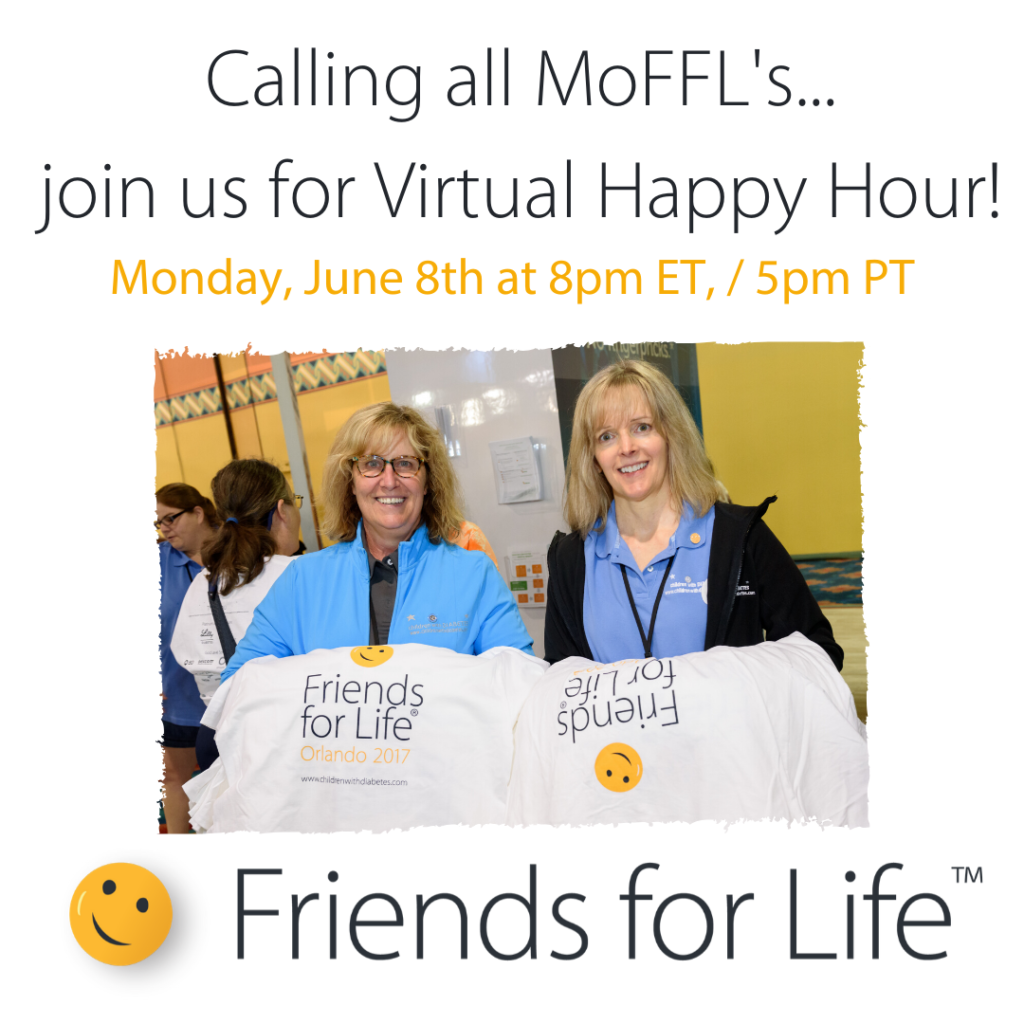 Happy Monday!  Do you have plans tonight at 8 pm eastern?  Join the MoFFL's (Moms of Friends for Life) for a Virtual Happy Hour! We will be meeting via Zoom on Monday, June 8 at 8:00pm ET / 5:00pm PT. The theme for this week is "Wear your FFL gear."
You'll need to register in advance for this meeting:  Here's the link.
After registering, you will receive a confirmation email containing information about joining the meeting.  We're excited to see you tonight!!