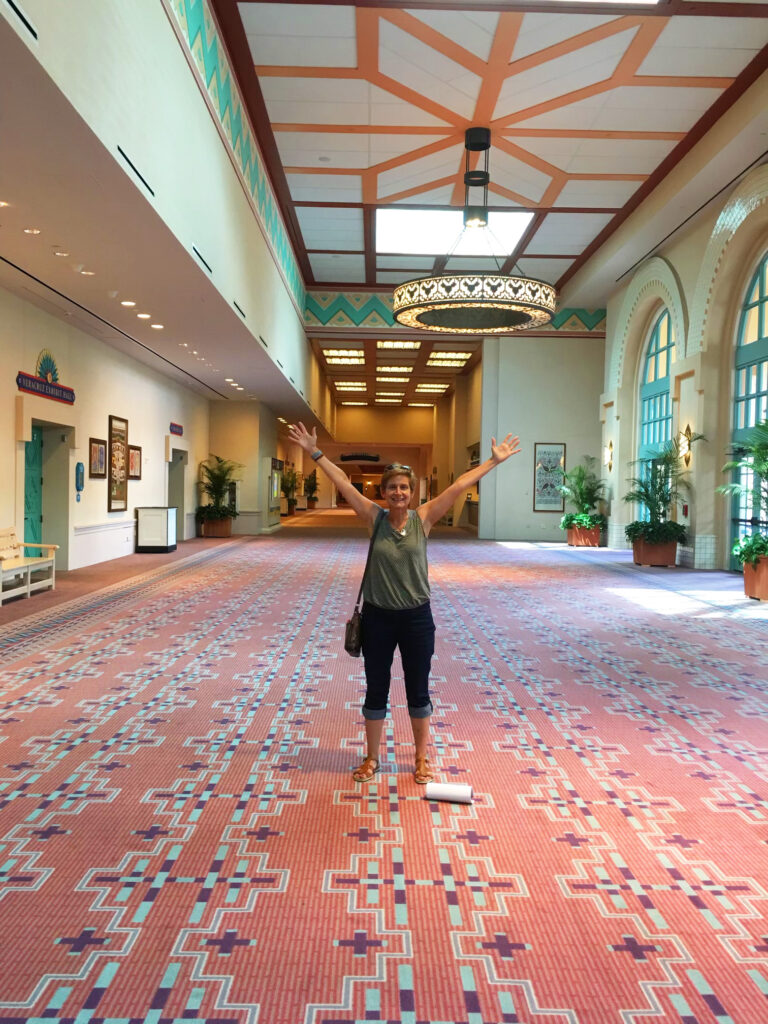 In four weeks, the Friends for Life leadership team will be in Orlando.
Yep, we'll have feet on the ground at Disney's Coronado Springs Resort.
We will be meeting with the Coronado management team, trying to route the way forward to an in-person Friends for Life Orlando this July. Over the past few months, I've been speaking regularly with the Coronado events team. At times, it has seemed pretty bleak. However now, with the increased rate of vaccines reaching people like you and me, getting together in July seems entirely possible.
In April, we will be taking a deep dive into conference logistics as we look for answers to all those questions we've had over the last year. What would a Friends for Life conference look like this summer? How will we hold Friends for Life in person given the robust public health and Disney guidelines regarding Covid-19? How many people would be allowed in each meeting room? How would they need to be seated and spaced? How would they queue up to get into the room? Are we allowed to have children's sessions and how might those be the same or different from what is now working in classrooms around the country? What would we do for meals – boxed breakfast and lunches? Modified buffets with food behind Plexiglas? Where would we eat? Outside? In our rooms? By the pool? What about our social events – how can we structure those to keep everyone safe? Can we have the Banquet? An exhibit hall? Sports Central?
If you've had a vaccine and I've had a vaccine … can we hug?
So many questions. To me, it is beyond exciting that we're even able to ask them. We WILL be together again – I am hopeful it will be this summer. The CWD team is working hard to answer these questions, and we'll update you all soon.  Stay tuned, and stay well!
Friends for Life,