FFLOrlando2018-CWD2018-3128-20180713-Hero
Renaissance Seattle Hotel
Seattle, WA
FFLOrlando2018-CWD2018-3128-20180713-Hero
Renaissance Seattle Hotel
Seattle, WA
Children with Diabetes presents
Friends for Life® Seattle 2019
Join our group of world-renowned clinicians, researchers, physicians, adults, children, and families with diabetes to learn the most current information in diabetes care and support. Attend educational sessions and get cutting-edge diabetes management ideas. Participate in discussion groups, share your story, and help motivate and support others who walk in similar shoes. Watch toddlers and teens, college students and professionals, young parents and grandparents, new and practiced diabetes clinicians make new and lifelong friendships. This is a conference you'll never forget!
Registering for the Conference
Every conference participant needs to register for the conference
Pricing information is online on our Registration Page. Note that pricing information is on a per person basis.
Registering for the conference is a separate process from making hotel reservations – please make sure that you do both. *
*Registering for the hotel only registers you for a hotel room and registering for the conference only registers you for the conference itself.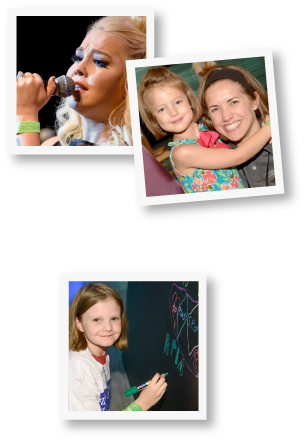 Registration includes:
All sessions for adults and children ages 6-17, childcare for children ages 5 and under
Friday evening reception
Saturday breakfast, lunch, and morning/afternoon beverage and snack breaks
Sunday breakfast, lunch, and morning/afternoon beverage and snack breaks
One t-shirt per person registered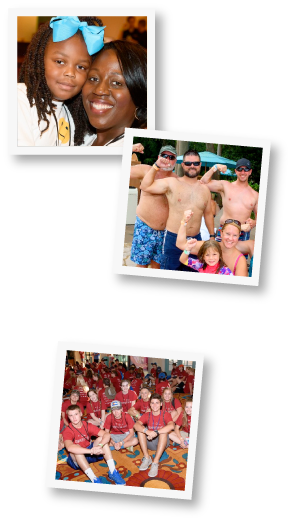 Cancellation Policy: Cancellations prior to March 1, 2019 will be refunded minus a $25 per person processing fee. After March 1, 2019, no refunds are available.
The weekend program is designed to offer a variety of educational sessions all day Saturday and Sunday. Following sessions, late afternoon and into the evening, there will be free time. During some sessions, there will be a choice of speakers. The program will end late afternoon on Sunday.
Conference Venue
The Renaissance Seattle Hotel is now accepting reservations for Friends for Life Seattle 2019. Rooms are $159/night + tax. You may reserve a room by calling 800-468-3571 or 206-583-0300, or by using Marriott's online reservation system.
Please make sure to state that you are with the Children with Diabetes Friends for Life Seattle 2019 conference. Subject to availability of group rate rooms, you may reserve guest rooms at these rates for three days prior to and following the conference. Check-in is 3:00 p.m. and check-out is 11:00 a.m.
Note that there is a conference registration fee per family and that reserving a room does not register you for the conference. Rates vary according to the date of registration. Please refer to the Registration Page for details.
Note:
Cut off for hotel reservations within the CWD group is March 1, 2019.
Cancellation policy:
Cancellations prior to March 1, 2019 will be refunded minus a $25 per person processing fee. Beginning March 1, 2019, no refunds are available.
Should I Attend?
CWD has invited some of the top experts in the diabetes industry to share their ideas with you. In addition to the scheduled presentations, the conference faculty will be available during meals and breaks for more personalized discussion. Our faculty are very approachable - don't be shy about asking questions! This is a time to discuss anything on your mind relating to diabetes management. It's a great opportunity to network, share ideas, and interact with CWD's most wonderful and caring professionals!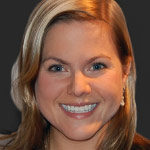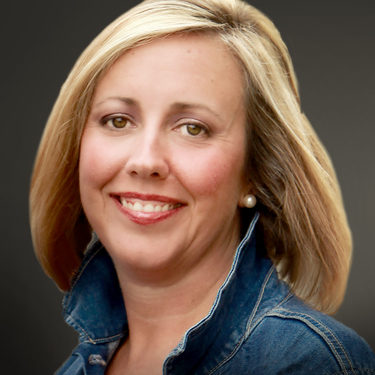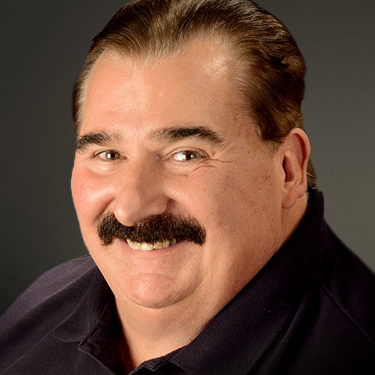 Why Friends for Life matters ...
"How can you not feel good about managing diabetes when you're in that environment, soaking in the newest research, getting the chance to see cutting-edge technology up close, and connecting with new friends and old who just get it?"
Is this just for children and their families?
Friends for Life® began when Laura Billetdeaux asked CWD families if they wanted to vacation together. That annual gathering turned into the conference it is today, and includes T1 adults, grandparents teens, tweens and toddlers, and siblings.
But Friends for Life is not just for children. Friends for Life brings together all kinds of people impacted by diabetes, providing support and education for children, adults, caregivers, spouses, and friends. There's no limit to our community, or the inspiration you'll find there.
Thinking about attending? There's something for everyone, from the newly diagnosed family to the folks who have been living with diabetes for decades.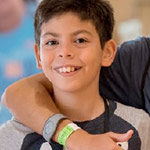 Families & Individuals
with type 1 diabetes including toddlers, tweens, teens, and young adults, including siblings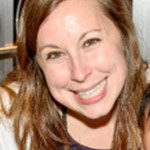 Adult T1s
and their significant others, children, and friends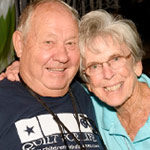 Grandparents and Other Caregivers
who are supporting their family members with type 1 diabetes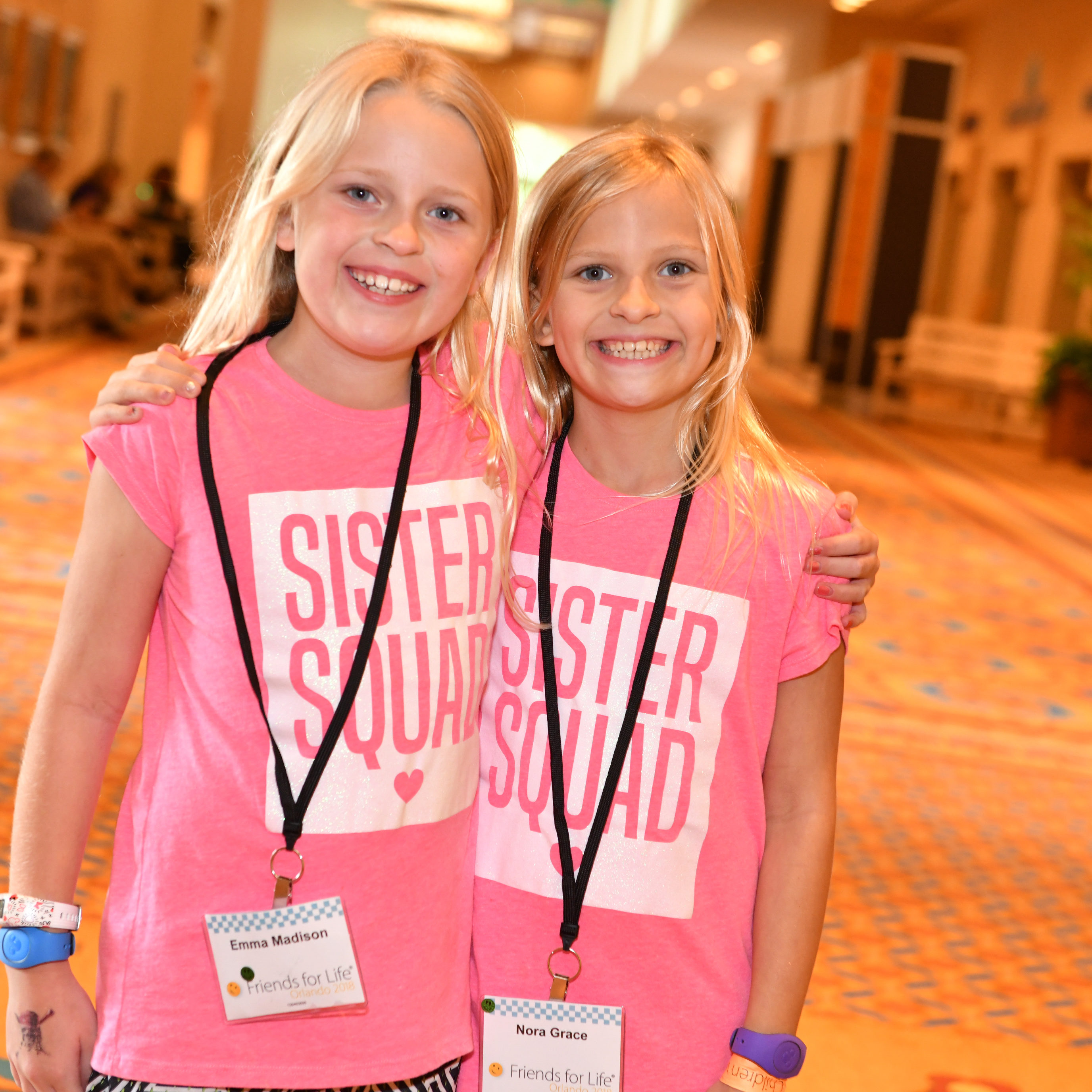 Siblings
who, even though they don't have diabetes, they still live with diabetes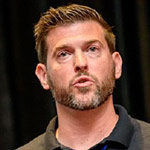 Health Care Professionals
who work with type 1 diabetes (CEUs are not offered)
I'm a T1 and a Friend for Life
" Sometimes, when days are kind of rough, I'll put on a green bracelet to remind myself that I am not alone. "
FRIDAY, MARCH 29 - 6:00 PM - 9:00 PM
Registration and Reception / Exhibits Open
Registration Opens at 6:00 — Exhibits and Food Open at 7:00
SATURDAY, MARCH 30 - 8:00 AM - 5:00 PM
Buffet breakfast, numerous presentations, buffet lunch & refreshment breaks throughout the day. Youth events all day. Dinner on your own. 
SUNDAY, MARCH 31 - 9:00 AM - 4:00 PM
Buffet breakfast, numerous presentations, buffet lunch & refreshment breaks throughout the day. Youth events all day. 
Faculty, Experts & Youth Staff
CWD has invited some of the top experts in the diabetes community to share their experience and wisdom with you. In addition to the scheduled presentations, the conference faculty will be available during meals and breaks for more personalized discussion. Our faculty are very approachable - don't be shy about asking questions! This is a time to discuss anything on your mind relating to diabetes management. It's a great opportunity to network, share ideas, and interact with CWD's most wonderful and caring professionals!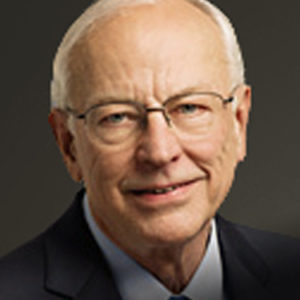 Faculty
Bruce Buckingham, MD, is a Professor in the Department of Pediatric Endocrinology at Stanford Medical Center and Stanford Children's Hospital. His research focuses on continuous glucose monitoring in children and closed-loop (artificial pancreas) systems. He has been active as the principal investigator at Stanford in multiple NIH, JDRF and Helmsley sponsored research studies. He is currently doing multicenter closed-loop studies with Medtronic Diabetes, Type Zero, the University of Virginia, Insulet, Bionic Pancreas, Bigfoot Biomedical, Tandem, Rensselaer Polytechnic Institute, and Cambridge. His other interests include algorithms for detecting infusion set and sensor failures and to improve infusion set wear duration.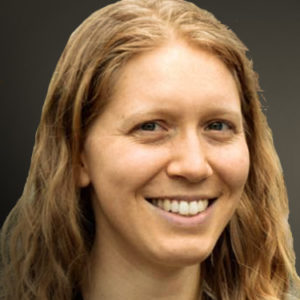 Faculty
Cristina Cruz-Uribe is an organizer with UNITE HERE! Local 8, the food service and hospitality workers' union in the Pacific Northwest. In her day-to-day work, Cristina recruits and trains workers to lead campaigns to achieve affordable health insurance, livable wages, safety, and respect at work. She regularly leads trainings on how to share our personal stories in a way that inspires others to act.
Cristina did not expect to become an organizer but went in this direction after her diagnosis with type 1 diabetes at the age of 25. While working as a graduate teacher in Music at Yale University, she helped lead a campaign with her co-workers to significantly improve their health insurance. Their victory included more affordable access to prescriptions for people who live with chronic conditions.
In New Haven, CT, Cristina was also a leader in city politics, managing campaigns and successfully running for office herself. She served as a Democratic Ward Chair in her neighborhood for six years.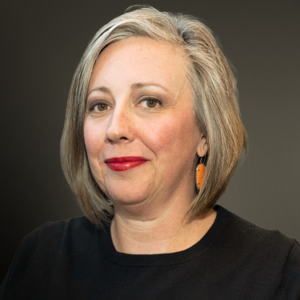 Faculty, Young Adult Program Volunteer
Leigh Fickling, JD, MEd, MS, serves as the Chief Operating Officer for Children with Diabetes. Leigh is responsible for the day-to-day operational leadership of the organization and for the oversight and implementation of the organization's strategic plan. Leigh's daughter, Ava, was diagnosed with type 1 diabetes in 2013 at the age of three. Leigh is a subject matter expert in the implementation of accommodations for people with diabetes in the classroom, workplace, and beyond. The Friends for Life conferences are the highlight of the year for the Fickling family and they can't imagine trying to dia-beat-this without their circle of friends.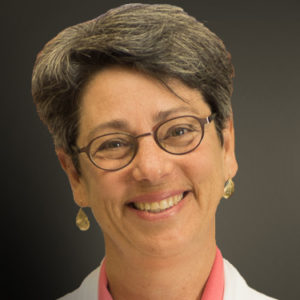 Faculty
Carla Greenbaum, MD, is Director of the Diabetes Program at Benaroya Research Institute (BRI) in Seattle, a non-profit research center focused on translational and clinical studies of type 1 diabetes (T1D) and other immune-mediated diseases. She also serves as Chair of Type 1 Diabetes TrialNet, an NIH-sponsored international consortium to test disease-modifying therapies in T1D. She received her medical degree at Brown University and completed her endocrinology fellowship at the University of Washington. Dr. Greenbaum is a clinical investigator who works to alter the course of T1D through understanding the causes of disease, and testing interventions to alter immune-mediated beta cell dysfunction. Her expertise includes clinical trial design and implementation as well as discovery and evaluation of biomarkers for disease course and response to therapy. Conference attendees can hear first-hand from Dr. Greenbaum how these discoveries relate to people living with T1D and how their family members have an opportunity to contribute to research dedicated to the prevention of type 1 diabetes.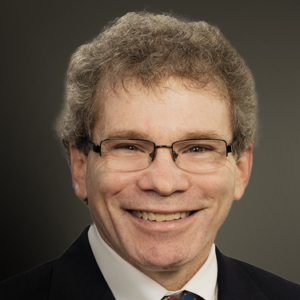 Faculty
Irl B. Hirsch, MD, is a Professor of Medicine at the University of Washington in Seattle, where he has worked since 1990. The majority of his patients have type 1 diabetes, and most of his research involves clinical aspects of type 1 diabetes including new insulins, new technologies, skin challenges from long-term pump use, how type 2 drugs may slow diabetic kidney disease, appropriate inpatient glucose targets, and understanding the limitations of HbA1c.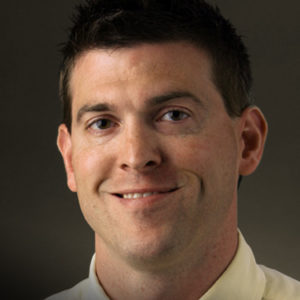 Faculty
Korey K. Hood, PhD, is Professor of Pediatrics at Stanford University where he directs NIH-funded research projects and provides clinical care aimed at promoting health and quality of life outcomes in youth with diabetes and their families. Dr. Hood actively investigates the human factors associated with the uptake of diabetes technology and works with Dr. Bruce Buckingham on his team's artificial pancreas project. Dr. Hood also serves on national committees for the American Diabetes Association and is on editorial boards for Diabetes Care and the Journal of Pediatric Psychology. Dr. Hood is the author of Type 1 Teens: A Guide to Managing Your Life with Diabetes and a recent book entitled Teens With Diabetes: A Clinician's Guide (with authors Michael Harris, PhD and Jill Weissberg-Benchell, PhD, CDE). His research, clinical care, and service are fueled by his personal experience with type 1 diabetes. He was diagnosed as a young adult and has spent more than 17 years managing type 1 diabetes. He is passionate about helping children and teens with diabetes, and their families, make diabetes a part of their lives while not letting it run their lives.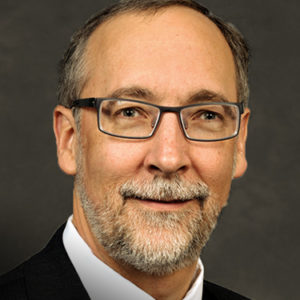 Board of Directors, DTeam, Faculty, Occasional Expert, Treasurer
George Huntley is a founding member of the Diabetes Leadership Council (DLC) and currently serves as the CEO of both the DLC and its affiliate, the Diabetes Patient Advocacy Coalition (DPAC). He has been living with type 1 diabetes since 1983 and has 3 other family members also living with type 1. A passionate advocate for people with diabetes, George served as the National Chair of the Board of the American Diabetes Association (ADA) in 2009. George is also the Chief Operating Officer and Chief Financial Officer of Theoris Group, Inc., an IT and engineering professional services firm based in Indianapolis, Indiana, where he has been the plan administrator of a self-insured, employer based health plan for over 20 years. In addition, George serves as the Treasurer of Children with Diabetes.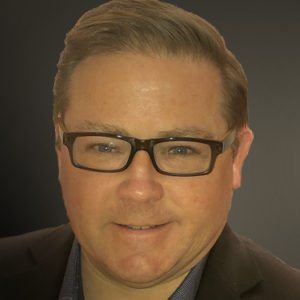 Faculty
Jake Johnston is the President of the Johnston Group, a federal lobbying firm based in Seattle, Washington and operating in Washington, D.C. Jake has worked as a federal lobbyist and public affairs consultant for fifteen years after working in Congress for nearly a decade. Jake is a co-founder of ConnecT1D, a nonprofit organization serving the social and emotional needs of people impacted by type 1 diabetes. ConnecT1D partners with Camp Leo to operate year-round programs for people with T1D in the Pacific Northwest, including an adult retreat in June, an annual Family Camp in October and overnight summer camps. Jake Johnston has lived with T1D for 44 years after getting diagnosed at the age of three. He's also the father to a 13-year old daughter with T1D and thus connects to living with T1D from two distinct perspectives. He believes that having connections to other people with T1D is the reason he's healthy and happy so many years into this adventure.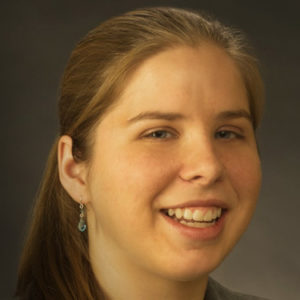 Faculty
Dana Lewis was diagnosed with type 1 diabetes in 2002 as a freshman in high school and is now most known for building her own DIY "artificial pancreas" (automated insulin delivery system, or hybrid closed loop) and founding the open source artificial pancreas movement. She is working with the OpenAPS community to make safe and effective artificial pancreas technology available (sooner) for people with diabetes around the world. She is now a Principal Investigator (PI) for a Robert Wood Johnson Foundation funded grant project to work to scale patient-led innovation and scientific discovery in more patient communities. Dana is also the author of an illustrated children's book, Carolyn's Robot Relative, to help explain diabetes devices to kids like her nieces and nephews.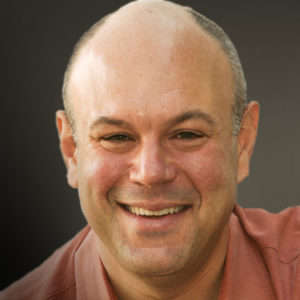 Faculty
Howard Look is founder, President and CEO of Tidepool, an open source, not-for-profit effort to make diabetes data more accessible, actionable, and meaningful by liberating data from diabetes devices, supporting researchers, and providing great, free software to the diabetes community. Tidepool is also developing Tidepool Loop, a hybrid closed loop system for iPhone. Previously, Howard was on the founder's team at TiVo where he was VP of Software and User Experience. He was also VP of Software at Pixar, where he led the team developing Pixar's proprietary film-making system, and at Amazon's consumer electronics subsidiary, Lab126. Howard received his BS in Computer Engineering from Carnegie Mellon University. Howard's daughter was diagnosed with T1D at age 11.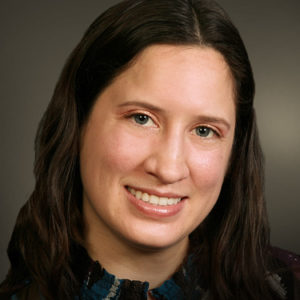 Faculty
Diana M. Naranjo, PhD, is a Professor of Psychiatry at Lucile Packard Children's Hospital Stanford. As a trained pediatric and adult psychologist working in behavioral medicine, Dr. Naranjo focuses on the psychosocial needs of patients and families with diabetes. Together with the team, she aims to understand barriers and facilitators to care, what developmental demands are important as adolescents transition to adulthood, and how to best provide services that engage young adults and their families. Furthermore, as a Latino-American and fluent in Spanish, much of her clinical work focuses on bridging the health-care gap for underserved ethnic minority patients with type 1 diabetes.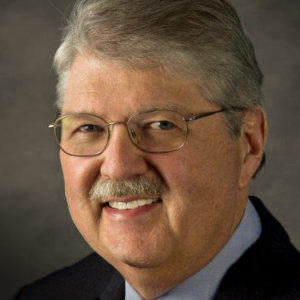 Board of Directors, Faculty
R. Stewart Perry grew up in Lexington, Kentucky. Since 1983 he has been the co-owner of Perry & Perry State Farm Insurance, one of the largest State Farm Insurance agencies in the state of Kentucky and is a Diabetes Consultant and Advocate. Stewart's family has been dramatically affected by diabetes. His son had type 1 diabetes, both parents, and sister have all had diabetes during their lifetime. He has lost a son, uncle, grandfather and great grandmother to complications of diabetes. Stewart was diagnosed with type 2 diabetes in 1990. Since that time, he has been actively involved in Diabetes issues and groups. . Stewart was the Chairman of the National Board of Directors and the Chair of the National Advocacy Committee for five years at the American Diabetes Association. Stewart is a member of the Kentucky Diabetes Network and a founding member of the Fayette County Diabetes Collation. Stewart was appointed by two different Governors of Kentucky to the GET FIT KY Board and The Diabetes Research Trust Fund Board. Stewart is one of the founders of the Diabetes Leadership Council and currently serves as Chairman of that organization where he has been instrumental in passing Diabetes Action Plan legislation in 28 states. He is currently the Vice-Chair of the Diabetes Patient Advocacy Coalition and served as interim CEO for three months. He is a very well know speaker in diabetes circles on advocacy related topics. Stewart serves on the board of Children with Diabetes.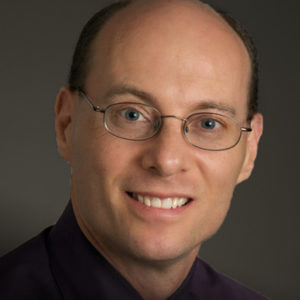 Faculty, Occasional Expert
Gary Scheiner, MS, CDCES, is owner and Clinical Director of Integrated Diabetes Services, a practice located just outside of Philadelphia specializing in intensive insulin therapy and advanced education for children and adults. He and his staff provide consultations throughout the world via phone and the internet. Gary is a Masters-level exercise physiologist. He has been a Certified Diabetes Educator for 19 years, and served as the 2014 Diabetes Educator of the Year. He has had type 1 diabetes for 30 years and makes personal use of insulin pump therapy and CGM. Gary has written dozens of articles for diabetes trade publications and six books, including the popular Think Like A Pancreas – A Practical Guide to Managing Diabetes With Insulin. He lectures nationally and internationally for people with diabetes as well as professionals in the healthcare industry. In addition to serving on the faculty of Children With Diabetes and the Board of Directors for JDRF, Gary volunteers for the American Diabetes Association, Diabetes Sisters, and Setebaid Diabetes Camps. Gary has been happily married for 25 years and has four wonderful kids. A fitness fanatic, he enjoys playing basketball, running, cycling and cheering on his Philadelphia sports teams.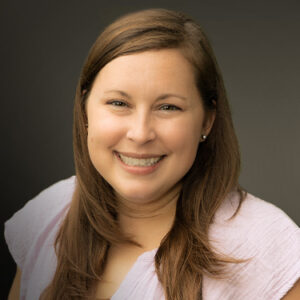 Faculty
Marissa Town, BSN, RN, CDCES, has lived with type 1 diabetes for over 33 years and has been coming to the Children with Diabetes Friends for Life conferences since the beginning in the year 2000. She realized early on that helping other people living with diabetes was what she wanted to devote her life to, so she became a nurse and a diabetes educator. Marissa has worked in a diabetes clinic, as a pump trainer, as a Clinical Research Manager at Stanford University in diabetes research and serves as the part-time Clinical Director for CWD. Her main goal is to help improve peoples' quality of life and reduce barriers to quality healthcare. Marissa and her partner Adam have two young children, Connor and Everly, who also enjoy coming to Friends for Life to share their experiences growing up with a mom with type 1 diabetes. Marissa loves game nights, hiking with her dog Baxter, traveling (when it's not a pandemic), and crafting with her kids.

 Denotes faculty or staff with diabetes
Highlights from Past FFL Conferences